U18 | Pre-Season Round-Up 2022
Academy
19th August
Following a busy pre-season schedule for the young Bluebirds, Cardiff City's U18 side will kick-off their PDL campaign on Saturday morning, as they host Peterborough United at Cardiff International Sports Stadium.
City's season opener against the Posh will kick-off at 11am on Saturday morning, with entry at Leckwith being free for all who wish to attend!
With an impressive group of 12 First Year Scholars joining the squad ahead of pre-season, we caught up with U18s Manager Steve Jenkins and Assistant Coach Tom Hutton.
Having joined the Academy as a coach ahead of the 2021/22 season, former Wales international Steve will begin his first campaign in charge of the U18 team this weekend.
"We've put a programme together which has got them looking really fit and strong, and we've been fortunate with injuries," he began. "Touch wood, that will continue.
"Obviously, four or five of the U18s players have been playing with the U21s in pre-season, but the group that we've had throughout the summer has done really well.
"It is a young group, but they work well together and their attitude has been fantastic. A lot of the new scholars coming through, the First Years, have been here for a long time – six or seven years – so they understand the culture of the Club."
Assistant Coach Tom, who has been working with the Bluebirds for over 12 years, added: "Both of us have got good relationships with Darren Purse and Matt Bloxham. Part of our role is promoting the players so that the level of challenge is appropriate for them.
"Some boys are ready for exposure to the U21s earlier than others, and some will develop more by staying in their age group. For us as staff, we need to get that balance right to make sure each player gets what they need."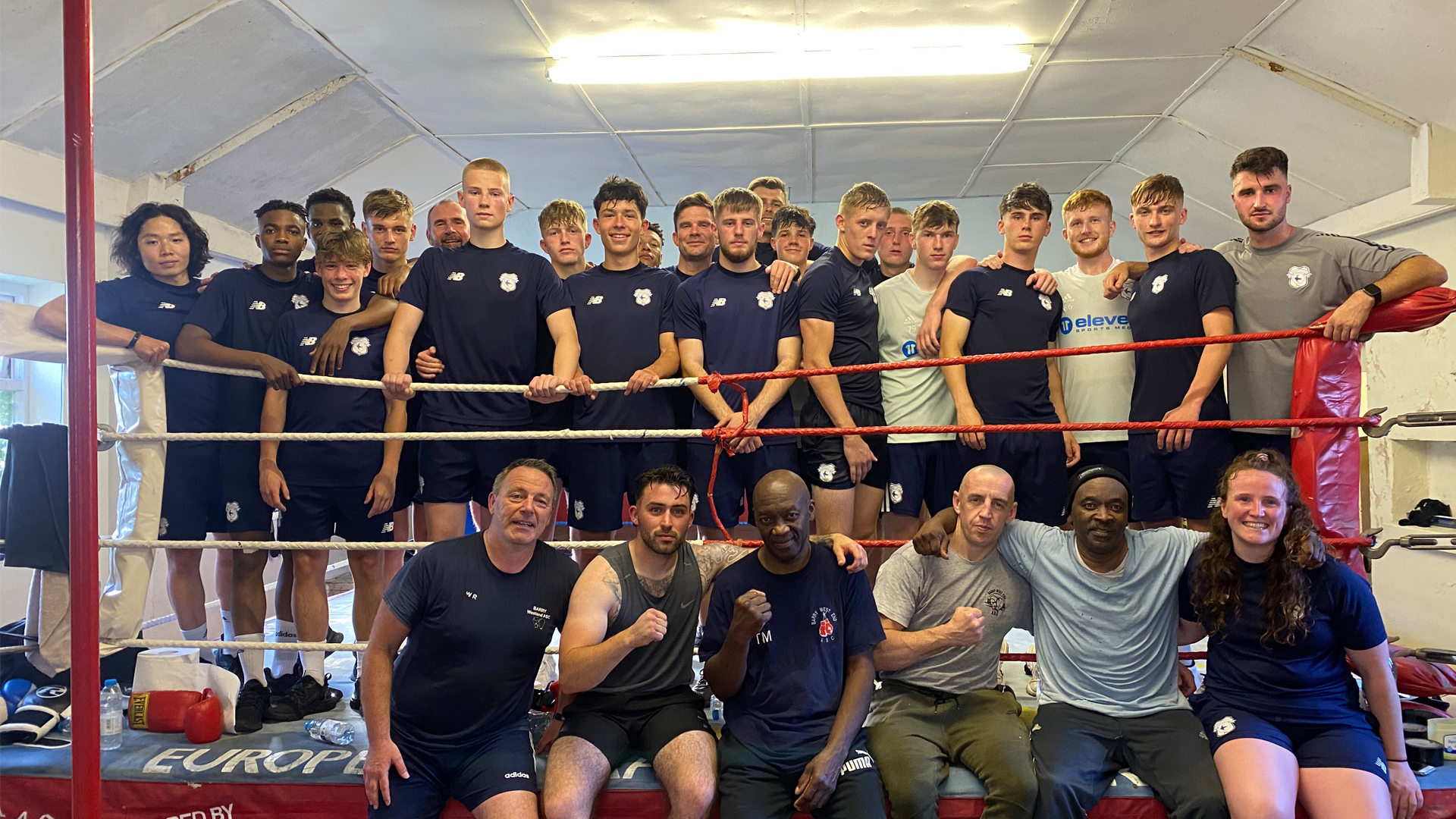 Our young Bluebirds were kept busy throughout the early weeks of pre-season with plenty of action both on and off the field, with several enjoyable excursions for both training and team-building purposes.
Before their run of summer fixtures began, the players visited Barry West End Boxing Club and were given a session by gym owner Glen McLaggon and his staff, completing a tough circuit on the heavy bags and pads in the ring.
Merthyr Mawr was the destination the following day, as the squad faced a further fitness test on the well-known sand dunes. The lads tested their physical and mental strength as they competed against each other, finishing at the top of the 'Big Dipper', which is the largest sand dune of its kind in the country!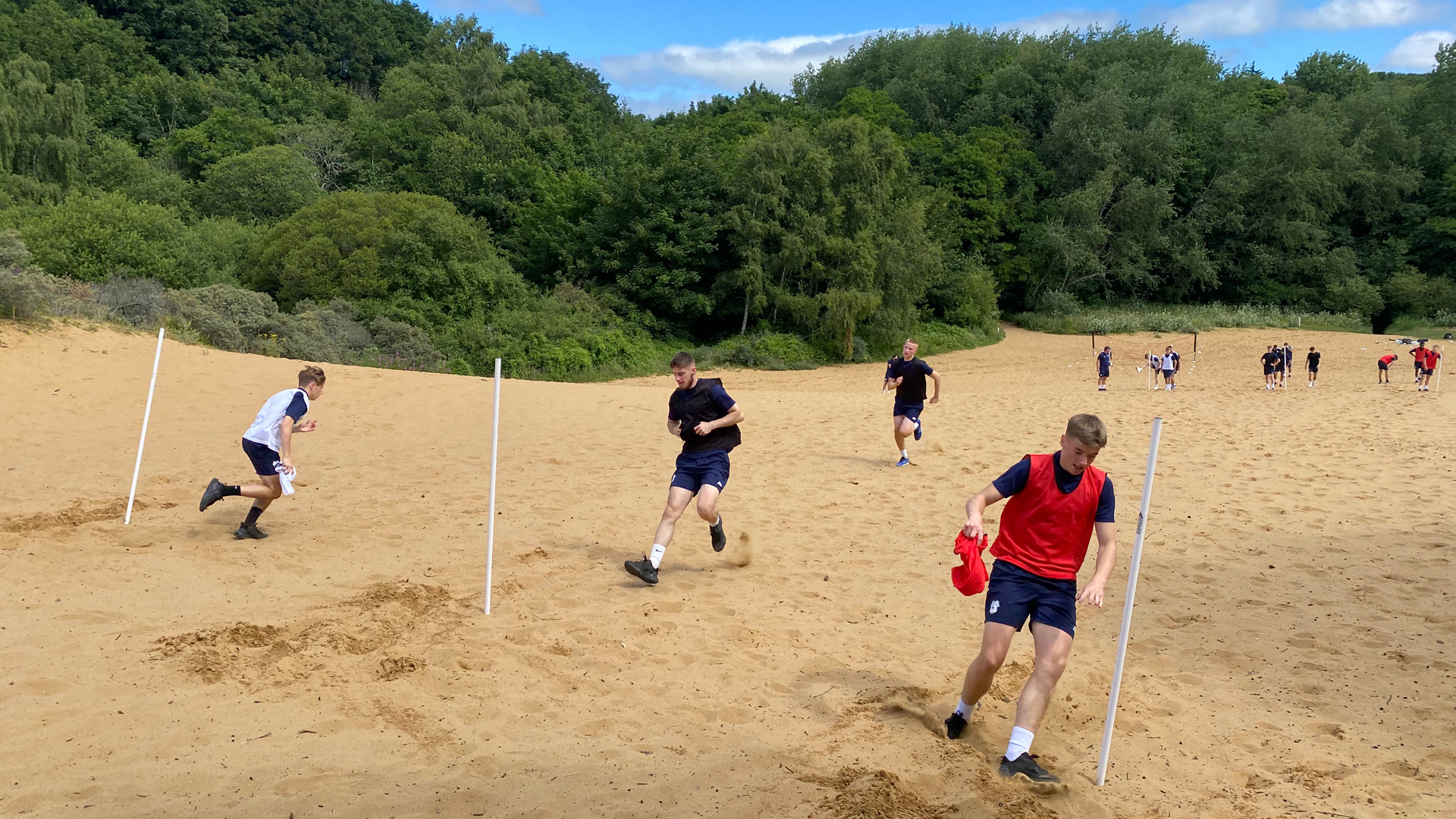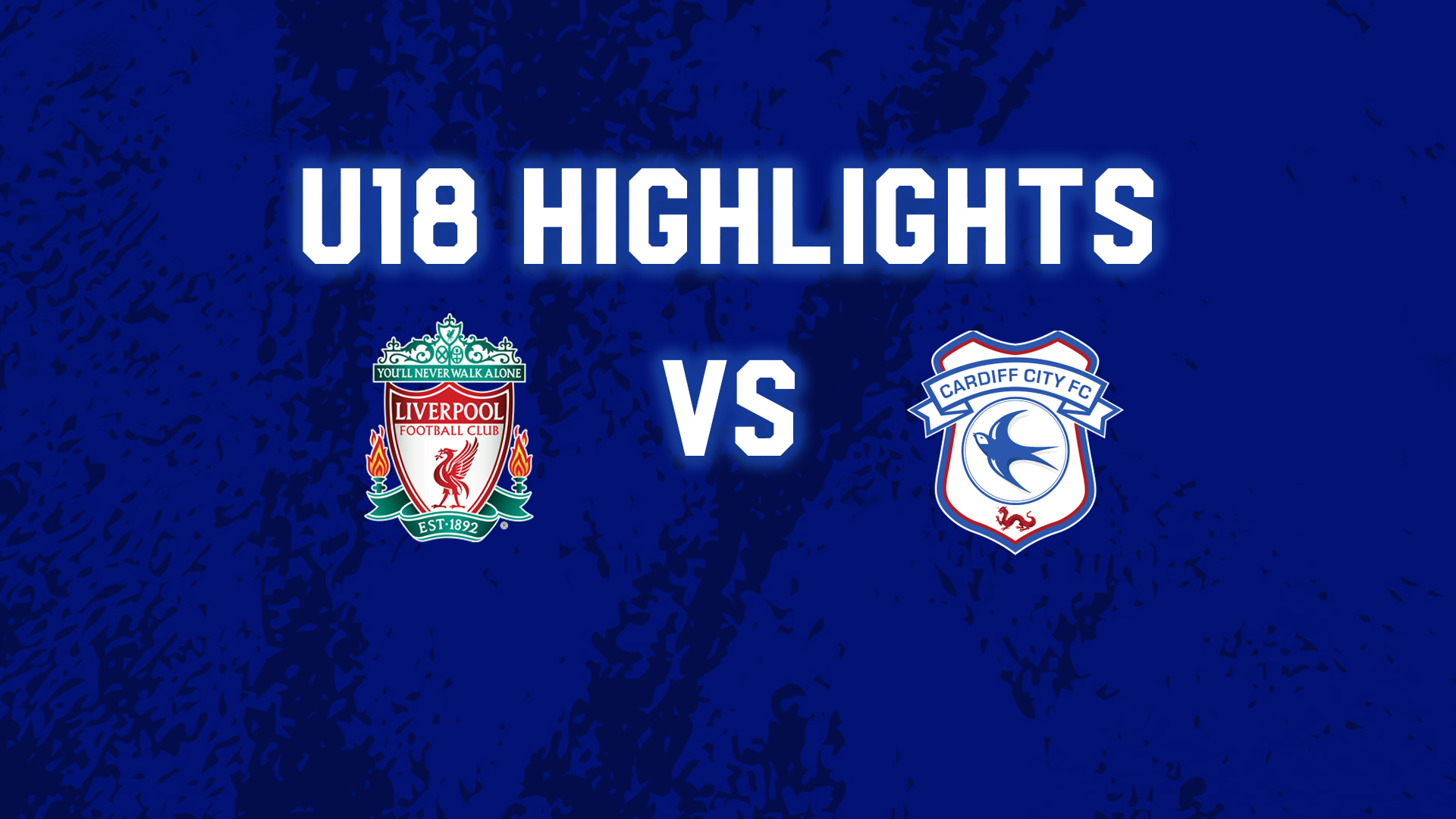 The squad then faced five pre-season fixtures ahead of the PDL season, beginning with a narrow loss to West Bromwich Albion. Jenkins' men then went on to face the youth side of Liverpool, competing well with the Reds in a tight contest which finished 3-2 to the Anfield outfit.
The U18s recorded an emphatic 9-0 victory over Cheltenham Town, before a tough test against Reading. However, the boys concluded their summer schedule in style, producing a fine performance to defeat Manchester United 4-2 away from home.
Commenting on the pre-season matches, Jenkins said: "Of the five games we've played, we've had three Category One opponents, and we've been really competitive against all of them.
"Our first pre-season game was against West Bromwich Albion, who had already played twice, so they were a little bit ahead of us. But, we were very competitive, and unlucky to lose with the last kick of the game.
"We finished off against Manchester United last Friday, and to go there and win 4-2 was a fantastic result from the boys. It was the manner of the win, and how fit we looked against a team of that stature, which was most impressive.
"The kids have worked really hard, and that will stand us in good stead going into the first game of the season on Saturday."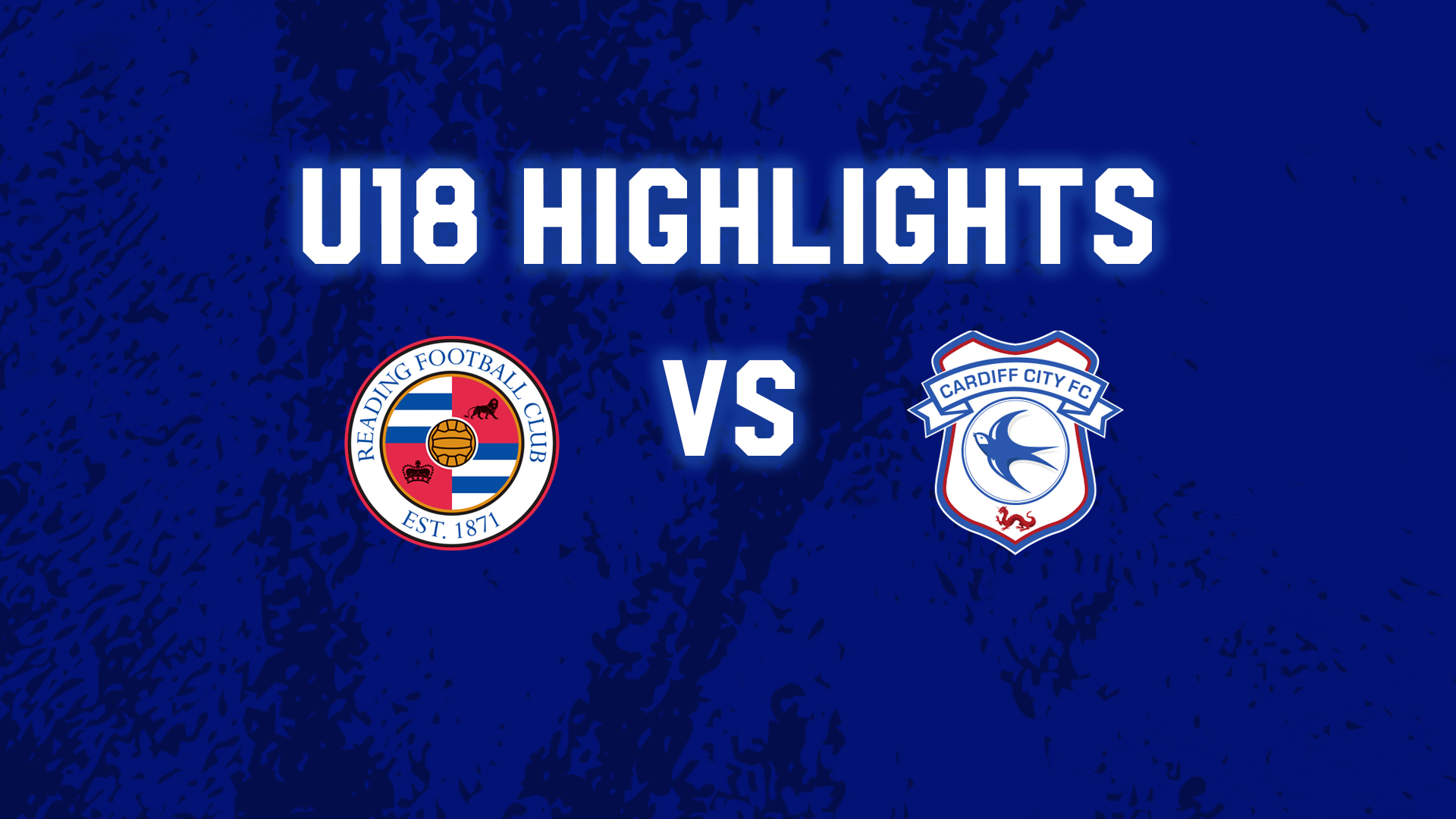 With the pathway from Academy to First Team clearer than ever, both coaches were keen to stress the importance of professionalism, teamwork and positive attitude within the squad ahead of the season opener on Saturday.
Tom, who graduated from the Premier League ECAS as valedictorian earlier this summer, said: "We've obviously got ambitions to be successful, because we've got a talented group of players. But the focus in pre-season has been setting that level of expectation for the boys, around how they prepare, how they conduct themselves, and how to achieve in this environment.
"We're quite confident that if they get that bit right, success will follow. Winning will be a by-product of the things that they do every day, and the way they behave.
"For us, we've been really clear on developing good players, but good people as well. We want to give them the tools to be successful in whatever they do, and those things are very similar in and out of football.
Steve concluded: "We have ambitions for the season, but the most important thing is setting the culture amongst the players, and setting those standards.
"If you have that culture, and you have a high level of professionalism within the group, then normally results will be a part of that. So, that's the most important thing for us, and has been a big focus during the past six weeks.
"It's the first time that I've worked closely with Tom, and I've really enjoyed it. We've built up a really good relationship with everybody in the group, and there's a positive atmosphere.
"We're all looking forward to the start of the season, and can't wait for that first game."
Watch City's U18s take on Peterborough United at Cardiff International Sports Stadium on Saturday, with kick off at 11am! Alternatively, follow live coverage at @CF11Academy on Twitter.