U19s win the 2022/23 Adran U19 South title
Women
25th March
City Women's U19s side were crowned Adran South U19 champions for the second consecutive year.
The Bluebirds secured top spot with an impressive 13-0 victory over Cascade Ladies at Ocean Park Arena.
Striker India Shanahan netted a brilliant first-half hat-trick, with fellow talented attacker Olivia Basham also achieving the feat.
Lauren Payne, Nicole Fenton, Megan Waite and Quianna Wheeler all got on the scoresheet, while substitute Madison Lloyd made a fantastic impact off the bench, recording three goals and three assists.
City will now compete against the winners of the Adran North U19, Wrexham, in a repeat of last season's National Play-off Final at Latham Park in Newtown on Sunday, 16 April.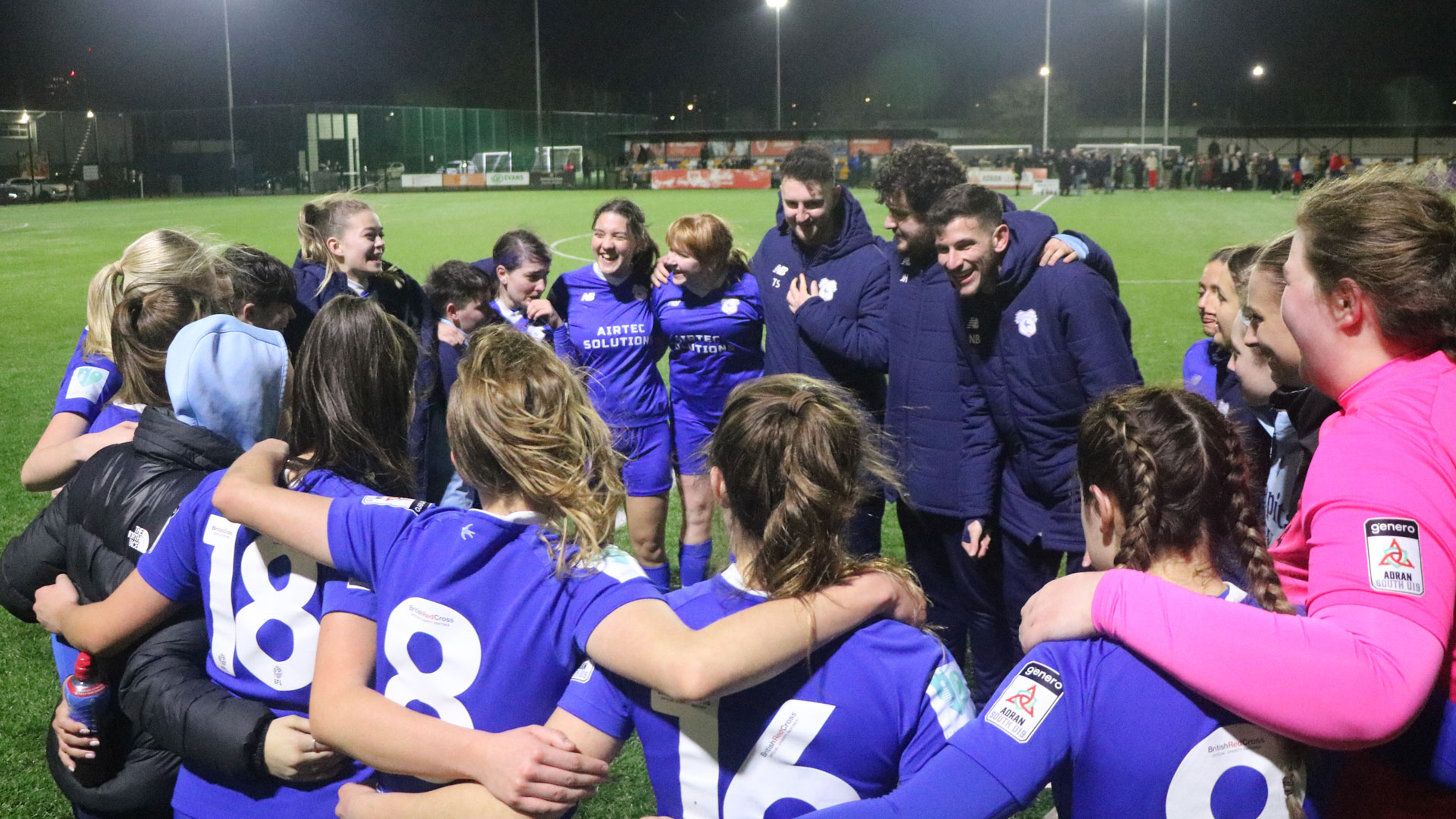 U19 Coach Noah Bushby expressed his pride following a great night for the Bluebirds, stating: "I'm incredibly happy. Everyone who is involved with our Club has deserved this. There are so many people to thank for the success this season: the parents for their amazing support throughout, the coaching staff around me, who give guidance and constant support, and then the players who have listened and executed everything we have coached. 
"They have shown week in, week out how talented they are and I couldn't be happier for them that they've achieved the league title this season. I couldn't be prouder, the players have shown so much heart to get to where they are and have competed against some top, top teams. The U19s league has been very competitive this year and to win the league shows what a great bunch of girls we have with us. We've had to dig deep and the reward is fantastic."
Defender Leah Samuel, who has played an integral part for the side this season, added: "Winning the league the first time was crazy, but winning it for a second time is just a dream come true. I'm honestly so happy and proud of the team. Words cannot describe the emotions.
"Proud doesn't even cover it, the team has worked so hard in training and on matchdays to prove we deserved to win the league. This team is insanely talented, the girls are just something else and I'm so lucky to play in such a good squad."