U23 Match Preview | Cardiff City vs. Swansea City
Academy
24th January
Cardiff City's U23 side return to PDL action on Tuesday afternoon, hosting Swansea City - 1pm kick-off.
For those unable to attend the fixture at Cardiff International Sports Campus, Cardiff City TV will be live streaming the match worldwide, and will be available to watch free of charge!
Looking to return to winning ways following their defeat against Ipswich Town earlier in the month, the Bluebirds are set to host the Swans at Leckwith for their second  U23 PDL meeting of the season.
Last time out against Tuesday's opponents, City came away the victors following an impressive performance away from home, in November 2021.
The Bluebirds began on top and opened the scoring inside the opening three minutes. Right-back Jai Semenyo charged forward, before unleashing a powerful strike from just outside the area that couldn't be stopped.
Despite City's attacking pressure, the home team managed to get an equaliser after 12 minutes. Lincoln McFayden found the net at close range.
Cardiff City remained composed and went on to take the lead once more, one minute prior to the half hour mark. Forward Zimba met midfielder King's floated cross, powering a header home.
The Bluebirds performed determinedly in hunt of a third goal and it came just five minutes later. Forward Isaak Davies found himself one-on-one with goalkeeper Webb and made no mistake in increasing his side's advantage to two goals.
Securing another three points away from home, City had extended their winning start to the campaign to eight consecutive victories.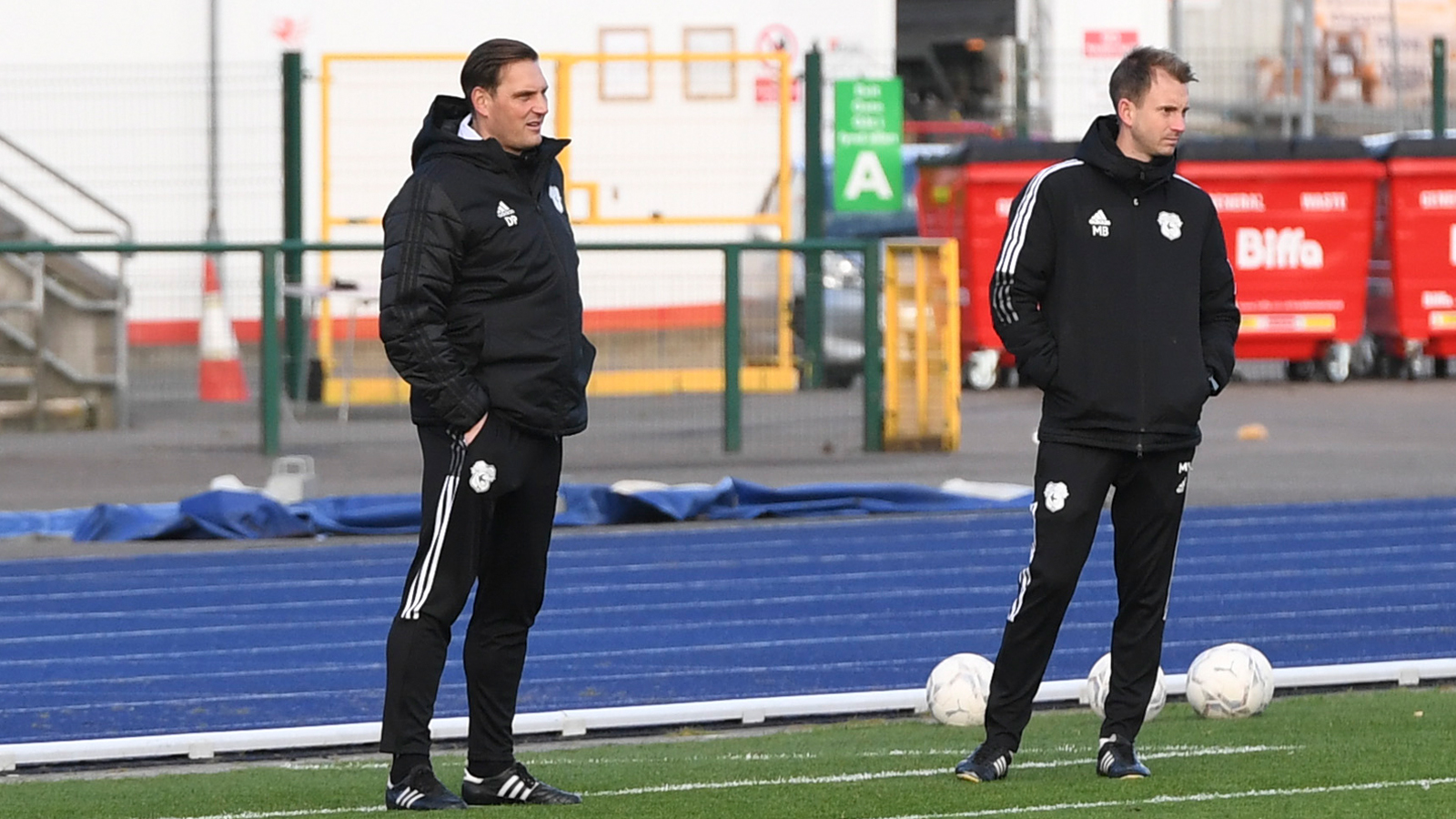 Ahead of Tuesday's fixture, U23s Manager Darren Purse spoke of the preparations that have gone into City's home return.
"We've had a good week," began Darren. "You couldn't ask for a better game at this moment in time.
"It's against local opposition and you can see that the lads are building up to it, where there's a bit of bite in the tackles in training.
"Everybody wants to be in that starting 11 for the game, and it's nice to have that extra incentive for the lads, as it's a big game for everyone involved.
"The boys have all got a personal sense of pride, wanting to be the best players that they can be, and that also clearly applies to playing for the Club.
"They all want to be involved on Tuesday, and it's a good characteristic that we've got within the squad."
Keep up to date with the latest from Tuesday's fixture on the Academy's official Twitter account, @CF11Academy!