U23 Match Preview | Sheffield Wednesday vs. Cardiff City
Academy
9th September
Cardiff City's U23 side continue their PDL campaign on Friday morning with a trip to face the Owls at Hillsborough Stadium.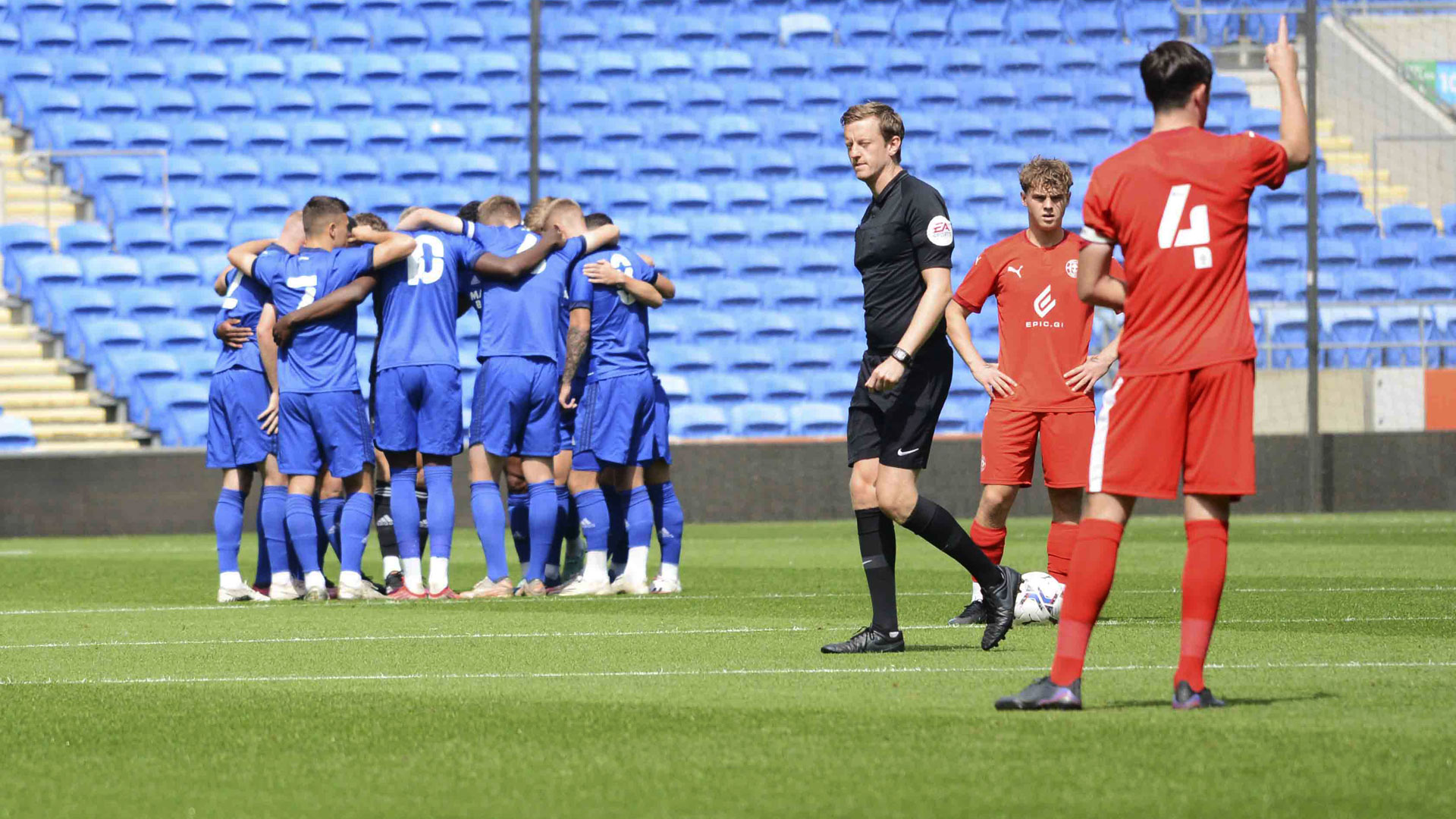 Following consecutive home victories to start the campaign, the Bluebirds will now head to face the Owls in their first away match of the 2021/22 season.
Last time out, City defeated Peterborough United's U23 side 3-1 at home, as Chanka Zimba netted his first of the season before substitute Cian Ashford scored less than one minute after being introduced in the second half.
Zimba would later cement the victory with another goal, striking well on the rebound to bag a brace in Leckwith.
With the U23 side now returning from their near-two week international break, Lead Coach Steve Morison anticipates another challenge as they travel up to South Yorkshire.
"It's been different with the international break," began Steve. "We've obviously had a lot of players who've been away and have only just about come back to train with us again.
"We've worked well with the lads who didn't travel, and I'm happy for the ones that did go as it's a great experience. We're back together now and hopefully they can put on another good performance for the team.
"It's always going to be a tough game, being at Hillsborough as well is something that I'm sure our players are really looking forward to. It's a big first away game, and they won't have their familiar surroundings, but these are the games that will make the difference."
This game will kick-off at 11am. Live updates can be followed on Twitter via @CF11Academy.