U23 Match Report: Cardiff City 2-1 Colchester United
Academy
10th January
Cardiff City's U23 side returned to winning ways on Monday afternoon as they defeated Colchester United 2-1 at Cardiff International Sports Campus.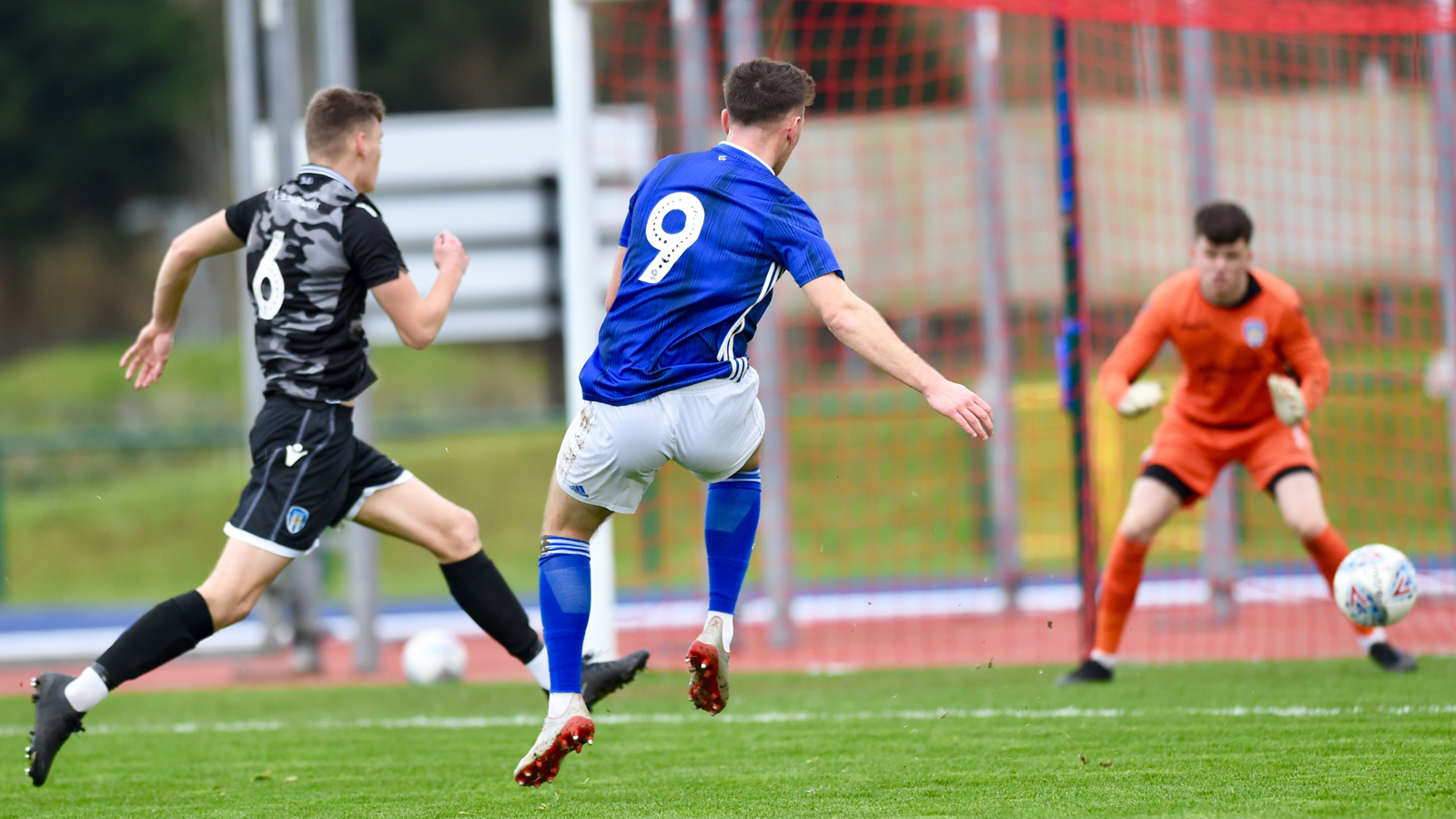 The Bluebirds pressed early to try to find an opener, with Mark Harris getting the first major chance as his low shot drove just wide past the post with 11 minutes played.
The newly-returned midfielder played in a central forward role throughout the match, and his goalscoring intent was clear from the off, eventually breaking the deadlock in the 17th minute of play.
Harris was fed the ball on the left wing, and quickly weaved his way into the area, beating his man. Striking from a tight angle, his low shot whipped across the face of goal and found the netting at the far post, giving the hosts a deserved lead as their early pressure paid off.
Shamar Moore nearly doubled City's lead moments later with a similar move from a central position, though 'keeper Callum Coulter did well to parry the shot away and keep his side in the running. 
Colchester pushed for an equaliser on the half hour mark, but having broken into City's area were quickly overturned as the Bluebirds scored their second of the afternoon.
Ryan Pryce and Laurence Wootton paired well defensively to dispossess and distribute the ball effectively, as Wootton's long ball down the right wing was passed onwards towards Harris.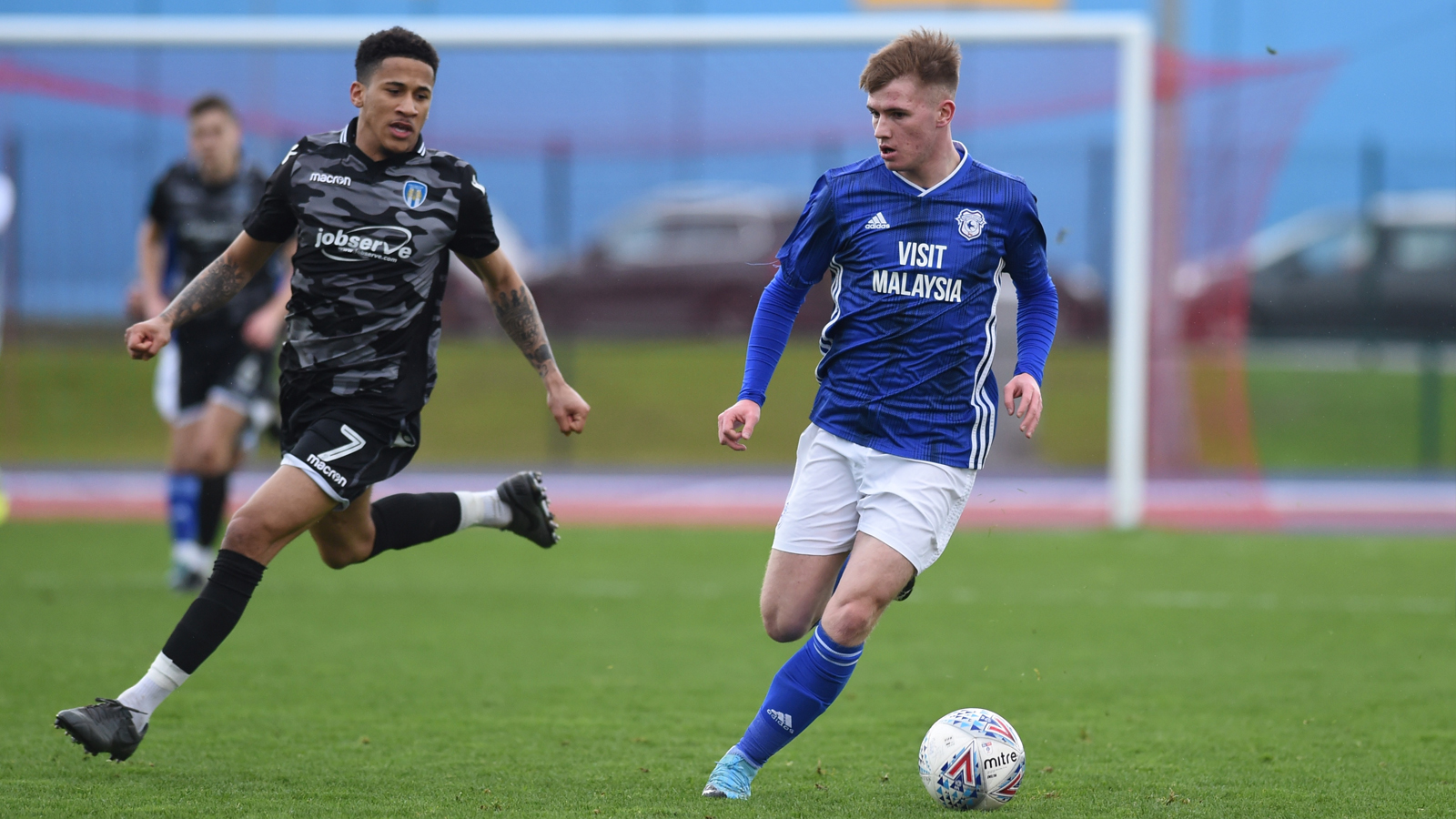 Yet again, Harris made his way into the visitors' area, and cut outside his man on his right foot before quickly whipping his shot towards goal. His effort bagged the midfielder his brace as the ball bounced off the inside of the near post and into the net at the far side.
The Bluebirds' defensive capabilities were put to the test throughout the second half as they held onto their lead.
Matt Hall put in a series of fine saves throughout the second half, including when his dive to tip a powerful shot high over the crossbar proved vital. The 'keeper controlled his area well in other moments of play, and was a useful outlet for his outfield teammates when they found themselves under the increasing pressure applied by their opponents.
After several more attempts on City's goal, with ten minutes remaining Colchester got on the scoreboard. Junior Ogedi-Uzokwe took advantage of a loose ball in the area to slot home, bolstering the visitors in their pursuit for an equaliser.
Jack Bodenham put in some great tackles late on for City, whilst Keenan Patten frustrated the opposition with some timely interceptions, calmly redistributing in the midfield throughout the closing encounters.
With the final whistle blown, the Bluebirds had secured another victory, taking three points from Colchester United with their first win of 2020.
FINAL SCORE: CARDIFF CITY U23 2-1 COLCHESTER UNITED U23
Cardiff City U23: Hall, Wootton, Pryce, d'Almeida, Margetson, Bodenham, Williams (Jones 63'), Patten, Harris, Spence (Evans 66'), Moore. Subs: Burwood, Chiabi, Colwill.