U23 Match Report | Cardiff City 4-1 Colchester United
Academy
9th February
Cardiff City's U23 side confidently defeated Colchester United 4-1 in the Professional Development League at Cardiff International Sports Stadium on Tuesday afternoon.
Keenan Patten opened the scoring, before Isaak Davies bagged a brace and Emmanuel Martins netted an own goal.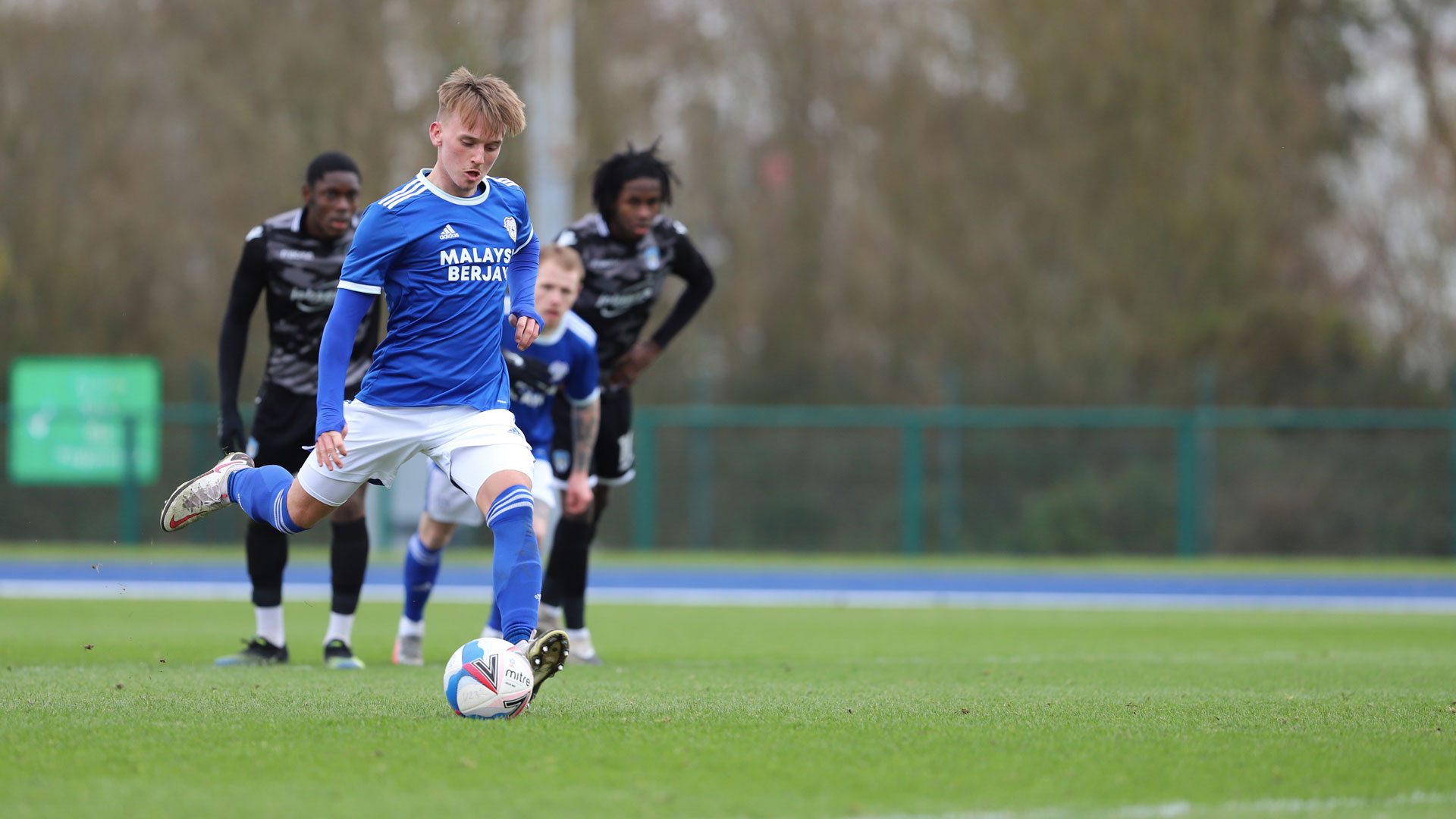 Steve Morison made four changes from last time out as Jaimie Cogman, Camron McWilliams, Eli King and Oliver Denham started. 
The visiting side were handed an early blow as Billy Cracknell was sent off after three minutes. Kieron Evans burst clear, and was taken down by the U's captain, who was the last man.
City controlled the game following this early incident, and deservedly took the lead after 31 minutes. Determined midfielder Patten hammered home his opening goal of the season from the edge of the box to send the hosts ahead.
Patten was involved again two minutes later, when he was fouled in the box and a penalty was awarded. Isaak Davies found the top corner to swiftly give the Bluebirds a two-goal advantage.
Cardiff City were given another penalty with 41 minutes played. Rubin Colwill was brought down in the area, before forward Davies found the bottom corner to get his second and the team's third.
After the interval, City hunted for a fourth goal and next came closest after 52 minutes. James Waite's thunderous effort from within the area was blocked.
Colchester United were awarded a penalty of their own four minutes later. Tom Stagg finished from the spot to give his side some hope.
The Bluebirds continued to put on a fully professional performance and netted a fourth with 67 minutes played. Midfielder Colwill's driven low cross was deflected into the net by defender Martins.
City looked for further goals, but the away side stayed strong despite the challenges faced. Morison's side recording a third straight victory with this win in Leckwith.
U23 FINAL SCORE: CARDIFF CITY 4-1 COLCHESTER UNITED
Cardiff City: Cogman, McWilliams (Idowu 58'), Waite, King, Denham (Jones 59'), Bodenham, Colwill, Bowen, Davies (Griffiths 58'), Patten, Evans. Subs not used: Stewart.
Colchester United: Johnson, Tchamadeu, Akolbire (Lowe 77'), Miranda, Cracknell, Tricker, Bohui, Cornish, Hutchinson, Thomas (Martins 43'), Stagg.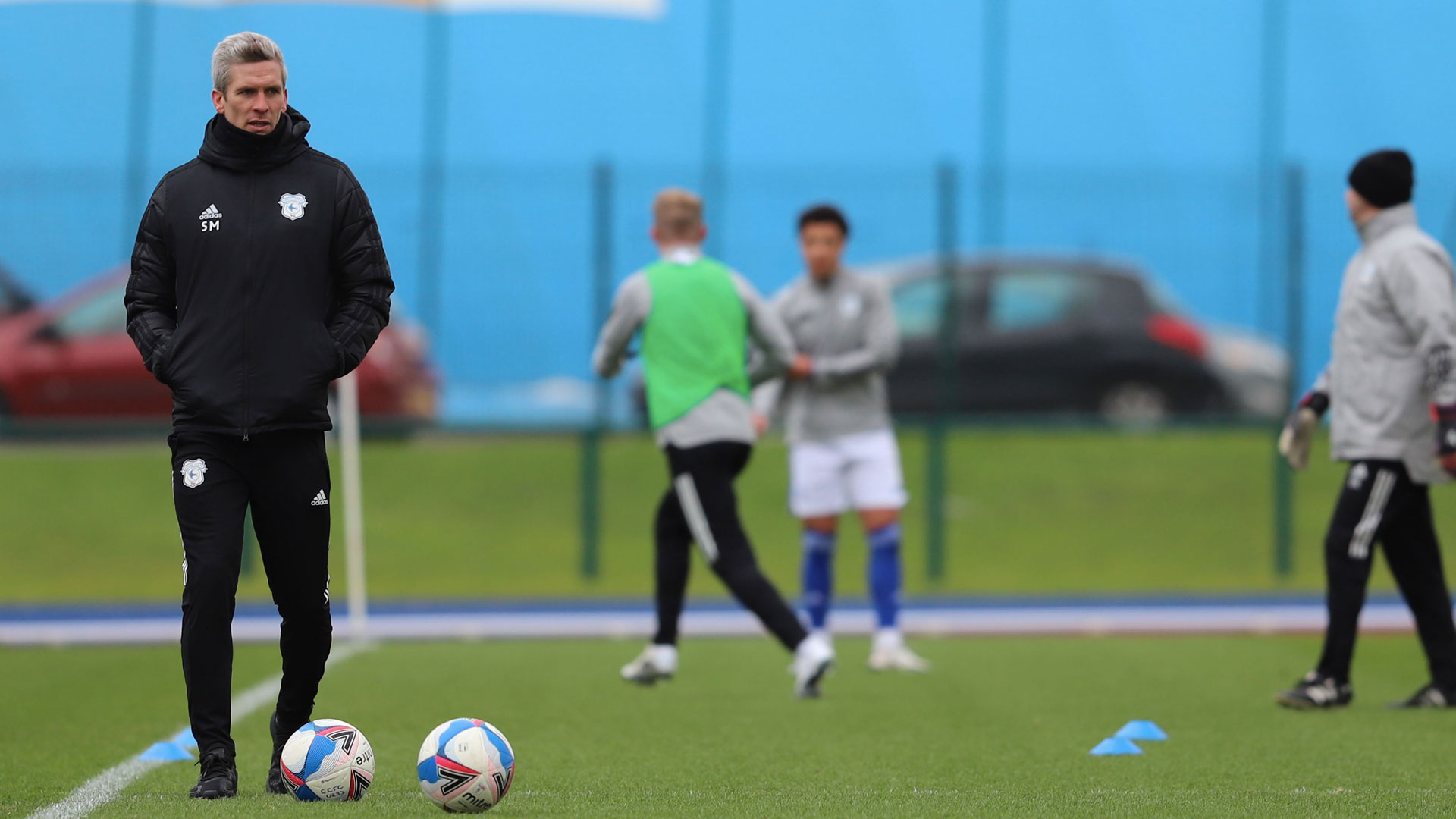 Our U23 coach Steve Morison and scorer Keenan Patten shared their thoughts at Cardiff International Sports Stadium following City's 4-1 win over Colchester United.
The Bluebirds were three goals ahead at the break, courtesy of Patten's strike and a brace from Isaak Davies, before Emmanuel Martins netted an own goal in the second-half.
"It was really pleasing to win the game," began Steve following the final whistle. "Their sending off inside the first three minutes made things easier, but we just had to be really professional and keep doing the things we work on in training everyday, which we did.
"We got a couple of goals ahead, the lads started to really enjoy themselves, we should've had a few more and the biggest blip is that we conceded, but other than that the lads were spot on.
"I was really pleased with the attitude and application of the players."
Midfielder Patten opened the scoring and highlighted City's professionalism as being an important factor in the convincing victory.
"It was a very good performance from the boys," added Keenan. "We went about it professionally, they obviously had an early sending off and that made it easier, but we didn't force anything and stuck to the game plan.
"It's always nice to get on the scoresheet: if you're in and around the box you've always got a chance of getting something, so I was happy with that goal."