U23 Match Report | Colchester United 2-1 Cardiff City
Academy
18th March
Cardiff City's U23 side fell to a narrow 2-1 defeat on Friday afternoon, against the U's. 
The Bluebirds took the lead in the first half through Eli King, and held onto their lead until late on in the encounter, when goals from Chay Cooper and Donnell Thomas swung the fixture in the hosts' favour.
Naming a side that included First Team defender Curtis Nelson, City began strongly against the U's, and were rewarded for their early efforts in the 24th minute when King netted for the visitors.
Defending well up to the interval, City continued to hold onto their lead in the opening of the second half, though they weren't quite able to score any further.
The hosts managed to equalise with less than ten minutes remaining, as Cooper's penalty kick levelled the score. 
Another goal - this time scored by Thomas - followed shortly afterwards for the hosts, following Tom Davies' dismissal for a hand ball.
FINAL SCORE: COLCHESTER UNITED 2-1 CARDIFF CITY
Colchester United: Collins, Beadle, Price, Kennedy, Gbadebo, Terry, Cooper, Miranda, Ihionvein, Tovide, Cornish (Thomas 70'). Subs: Tedaldi, Parish, Bennett, Lowe.
Cardiff City: Turner, Semenyo, Davies, Denham, Nelson, Jones, King, D'Almeida, Crole, Jefferies, Leahy. Subs: Wigley, Luthra, Kenniford, Bakare, MacNamara.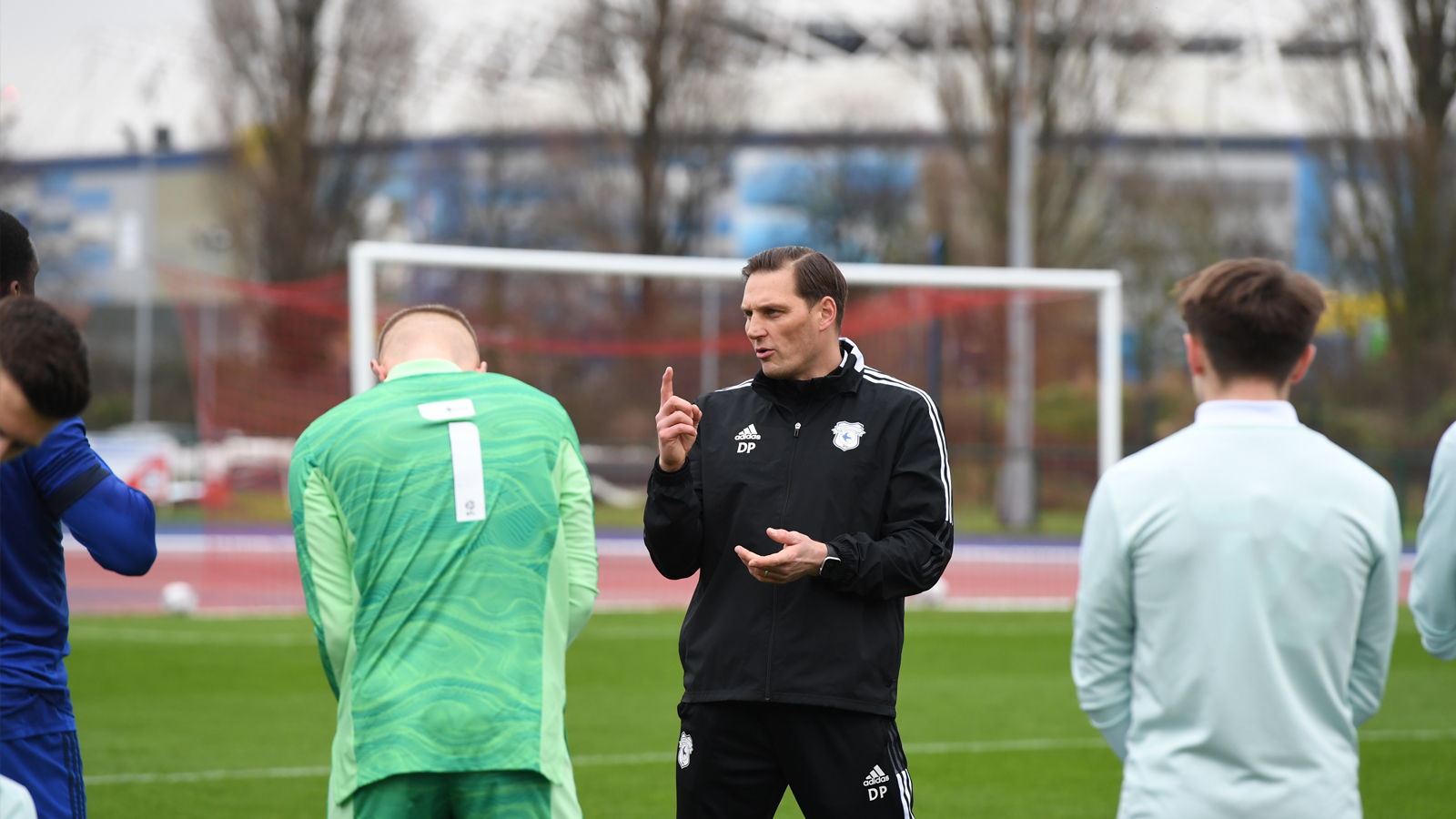 Following the final whistle, U23s Manager Darren Purse discussed the result:
"It was tough," began Darren. "The conditions were terrible, though for most of it we dealt with it okay. We couldn't play football as we wanted to, and it really was a game of winning second balls.
"There were a lot of factors that, if they'd gone differently, then we'd have won convincingly. Once they scored the penalty kick the game had changed, and we struggled afterwards when they were on the front foot for the remainder.
"We didn't defend the set piece properly, and lost Tom Davies to a red card, with another error then costing us the game. It's disappointing but you have to move on."