Women | Five New Bluebirds
Women
9th August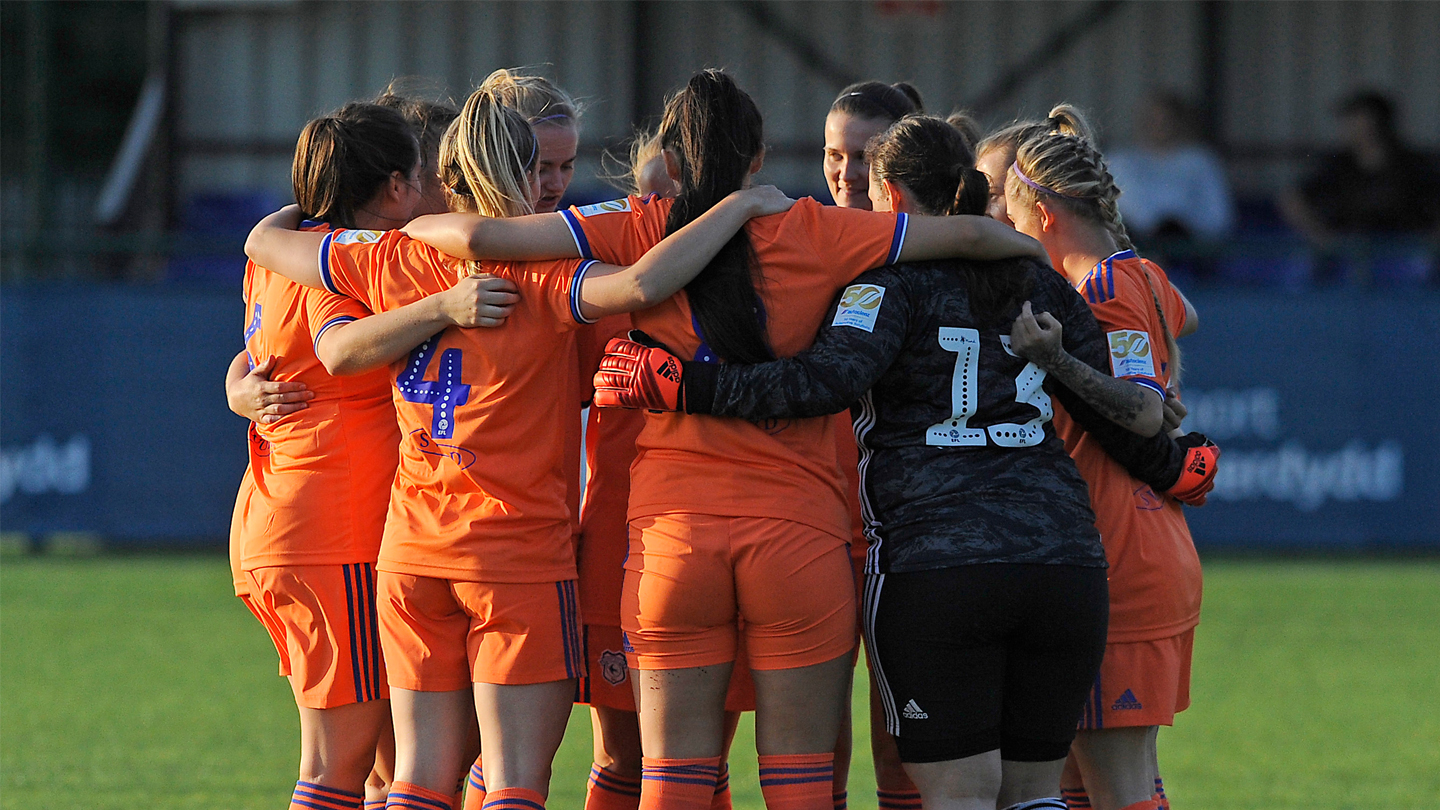 Cardiff City Football Club is delighted to announce the signings of Jasmine Simpson, Ellisia Cartwright, Cerys Pinchard, Sophie Norman and Kate Jeremiah.
The five new players add strength and depth to the City squad as they aim for silverware and to reach the 2020/21 UEFA Women's Champions League Qualifying Round.
Jasmine Simpson
17-year-old Simpson is a hot prospect having represented Wales at U15 and U17 level and is now in the U19 set-up.
The threatening forward from Pontypridd bolsters Cardiff City's attack ahead of the 2019/20 campaign and will wear the No.14 jersey.
She hasn't played in pre-season to date – but after signing – Simpson revealed her excitement and objectives for the upcoming season, saying: "I'm absolutely buzzing to have the opportunity to play for the Bluebirds and I just can't wait for the season to start, go out there and do what I do best like scoring goals."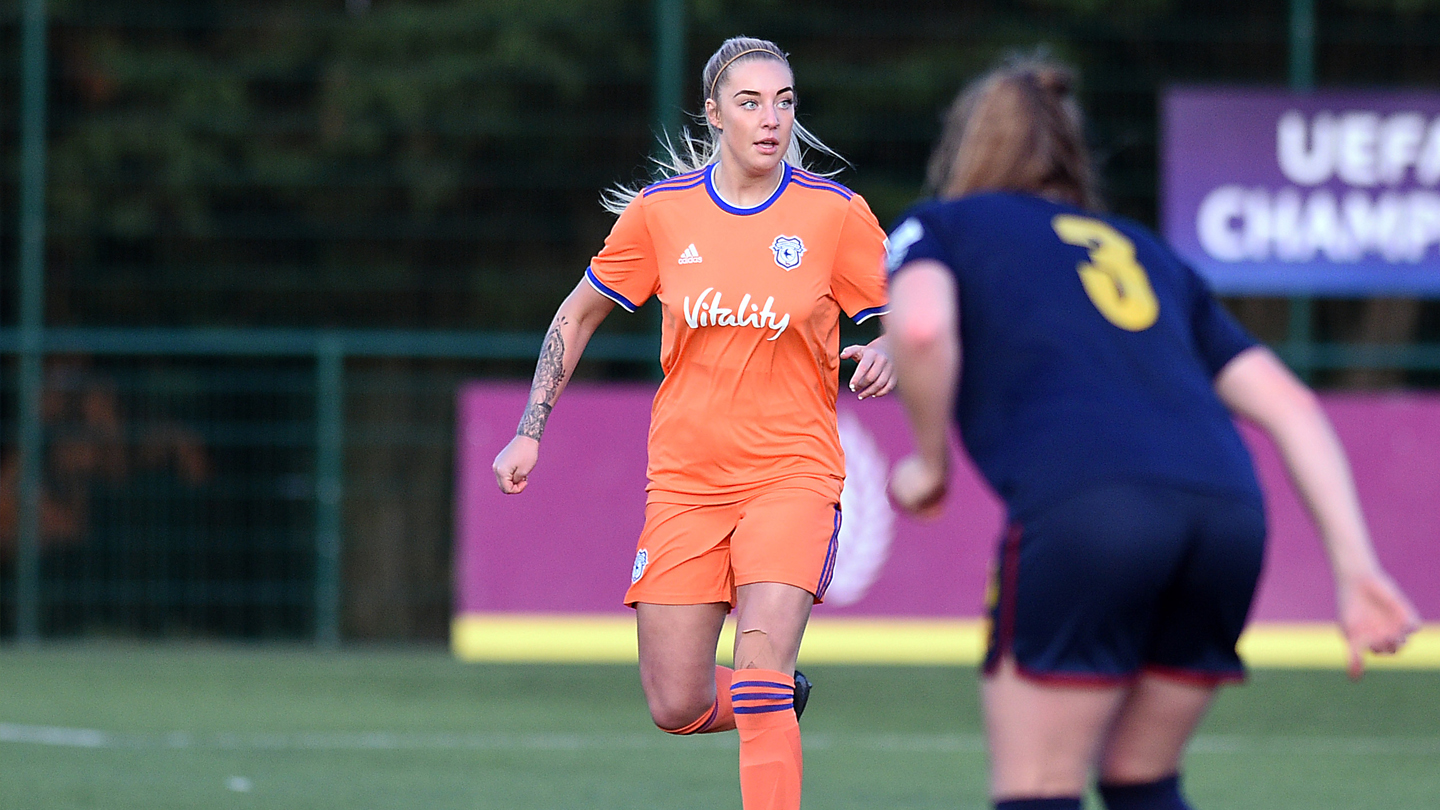 Ellisia Cartwright
Cartwright returns to the Bluebirds after three years and during her first spell, the defender competed for two seasons.
The 20-year-old from Blackwood played a pivotal role in helping Coed Duon Dragons gain promotion to the Welsh Women's League for 2019/20, before re-joining City and strengthening the defence.
Cardiff City's No.12 expressed her delight at returning following her third pre-season appearance in the 3-2 win over Cheltenham Town, commenting: "Everything's looking good and positive, the coaches are amazing and developing even more as a player is exciting."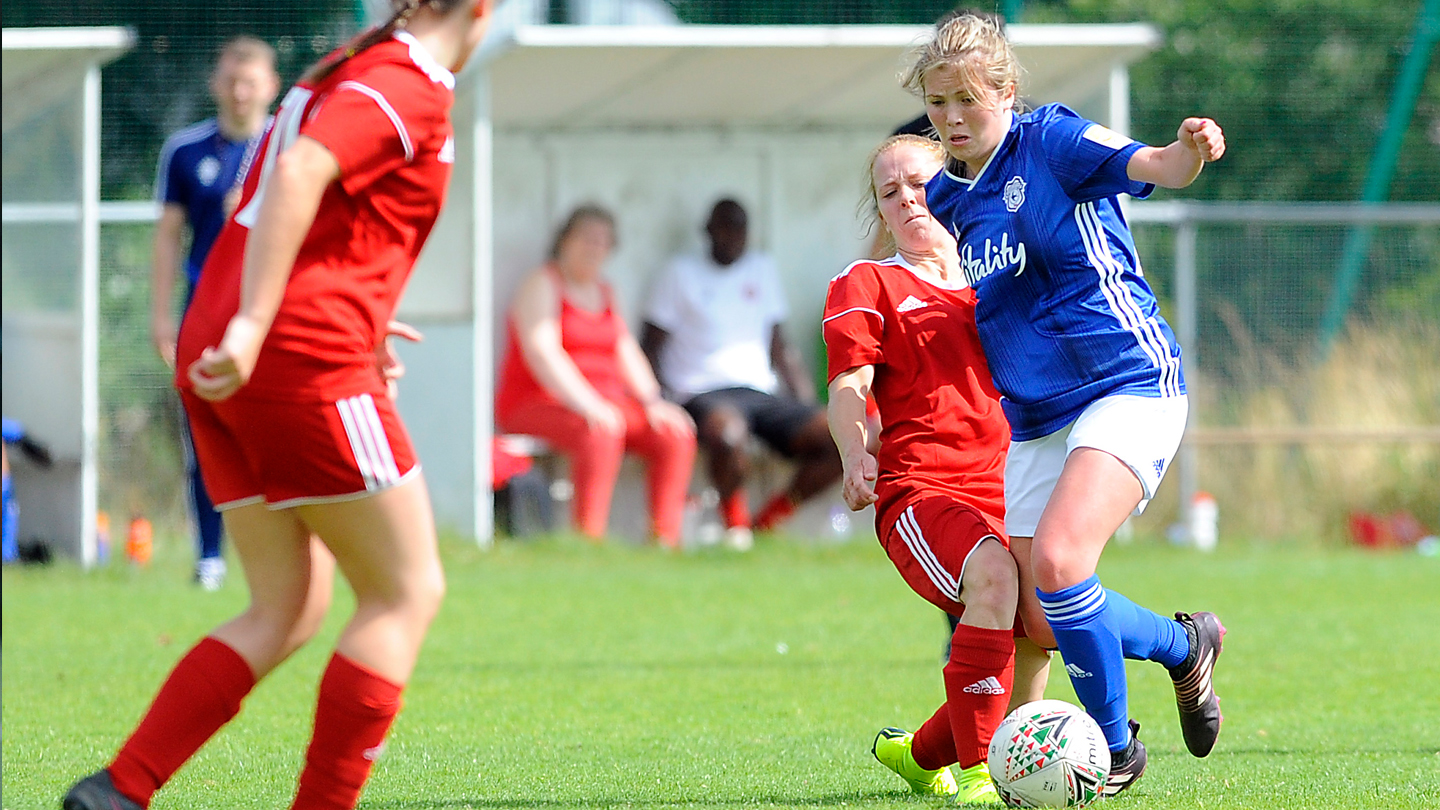 Cerys Pinchard
Newport-raised Pinchard joins the Bluebirds following her time with Caldicot Town as a midfielder and will wear No.21.
The 18-year-old has represented City in pre-season against Bideford, Cardiff Met and Cheltenham Town both in central and left midfield and been a threat in attack, while playmaking also.
Pinchard is relishing the step-up from the Welsh Women's League to the Welsh Premier Women's League and said: "It's amazing to be playing for City and it's a really good standard, so it's nice to play and train at a high level."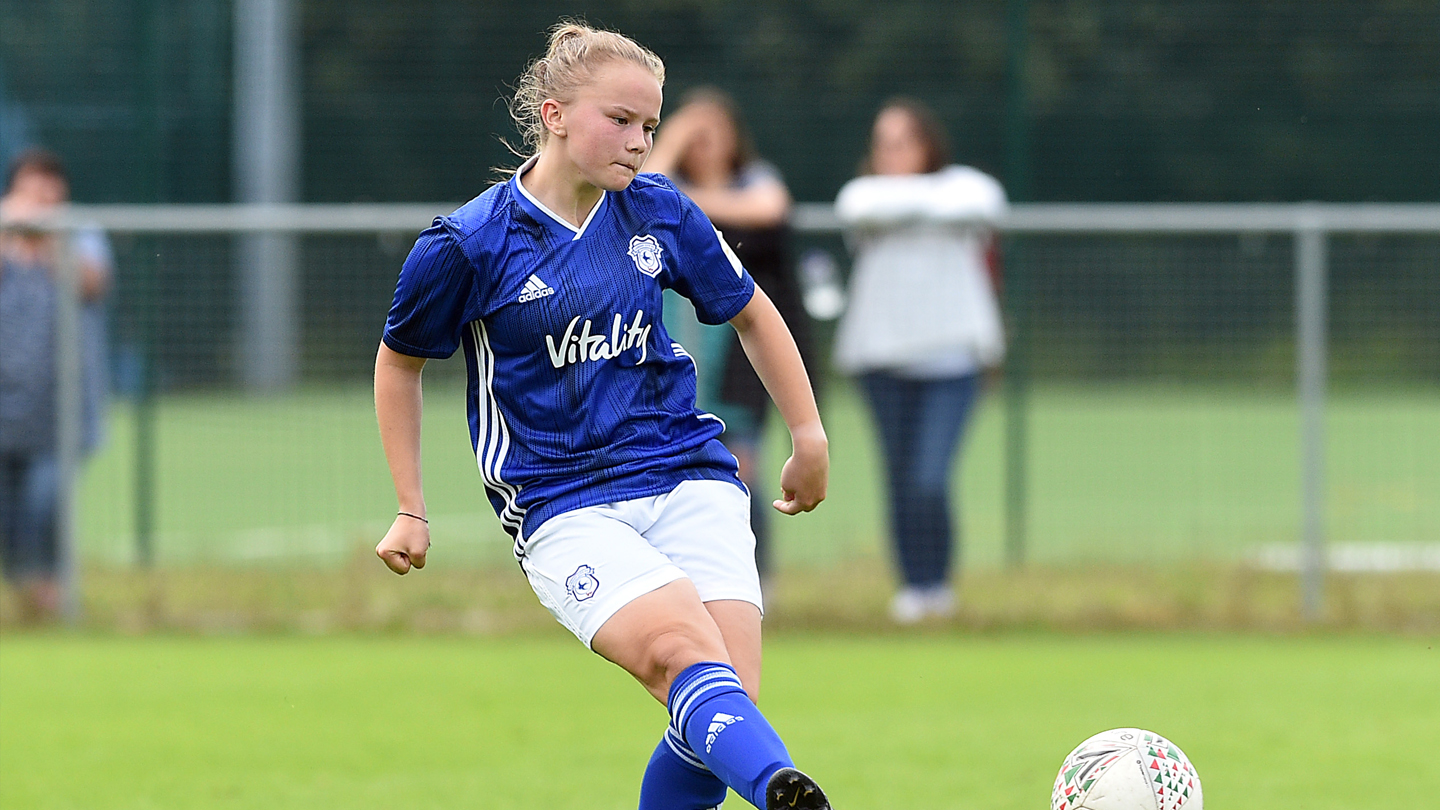 Sophie Norman
17-year-old Norman formerly played for Cyncoed in the Welsh Premier Women's League and has represented Wales at U17 level and is now in the U19 squad.  
The determined and ambitious midfielder has competed in all four of Cardiff City's pre-season fixtures so far and scored a fantastic free-kick away to Cardiff Met.
From Pontypridd, Norman will wear No.6 throughout the 2019/20 campaign and highlighted silverware as one of her main aims for the forthcoming season, saying: "It feels great to actually play for Cardiff City and to make new friends and teammates and we'll hopefully go on to win some trophies this season."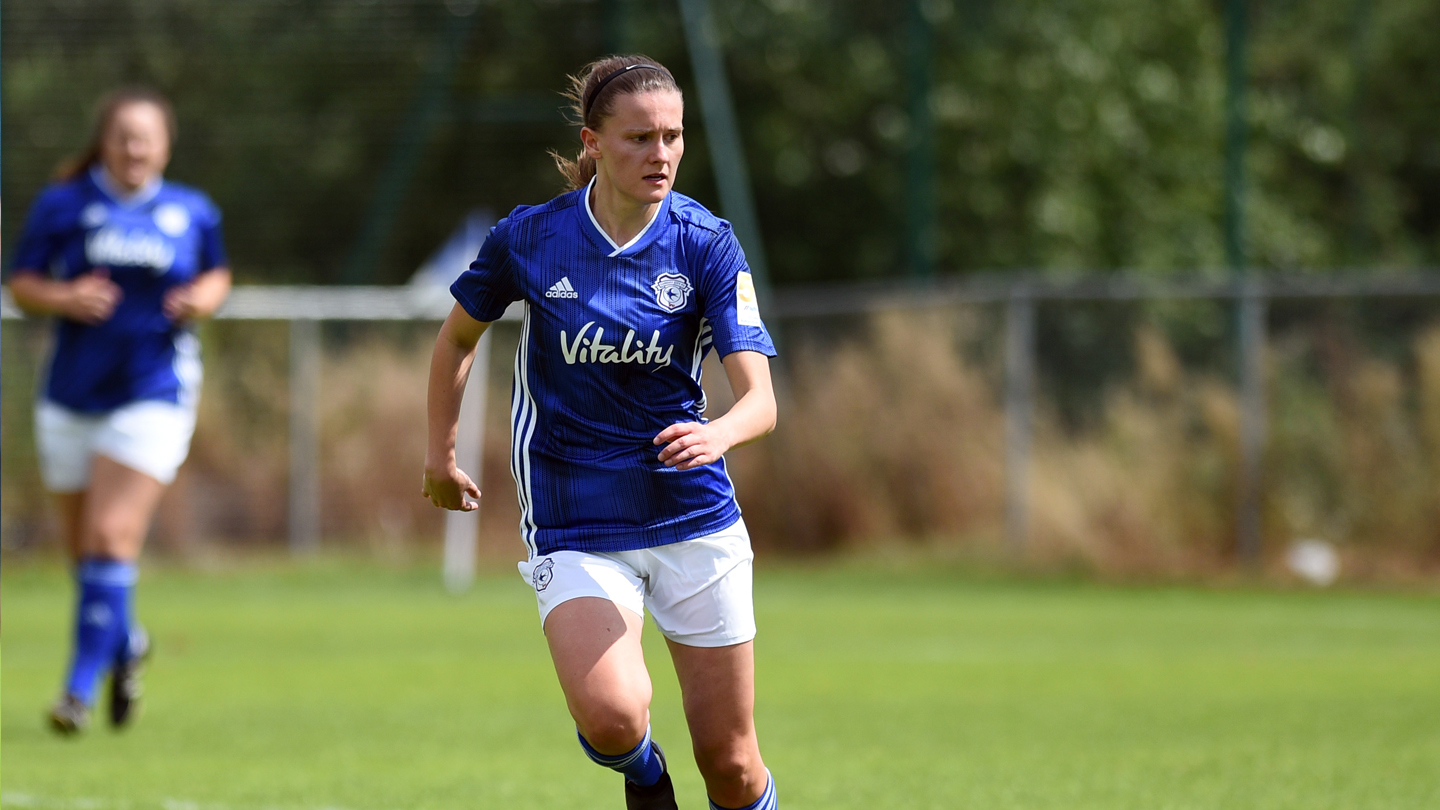 Kate Jeremiah
Forward Jeremiah brings a wealth of experience to the squad and is known for her goalscoring ability and threat in attack.
The 25-year-old was shortlisted for the 2018/19 Welsh Premier Women's League Player of the Season award and was also awarded the Golden Boot and Manager's Player of the Season by her former and hometown club Abergavenny, who she helped to their first ever FAW Women's Cup Final last season.
Gracing the No.7 shirt, she has already made three appearances for the Bluebirds in pre-season and scored a goal apiece in the heavy victories over Cascade and Bideford.
Jeremiah spoke of her happiness at joining City, expressing: "It's really good to be at Cardiff City and obviously moving from Abergavenny wasn't an easy decision for me to make, but I felt it was the right time for me to move on and give myself a new challenge and I feel Cardiff is the right team for me to do that with."
Keep up-to-date with all the most recent news via our official Women's Twitter & Instagram accounts, @CardiffCityFCW!