Women: Match Reaction – Aberystwyth Town 0-6 Cardiff City
Women
7th October
Cardiff City FC Women Head Coach Iain Darbyshire and forward Eryn Gibbs expressed their delight at Park Avenue following the Bluebirds' 6-0 win over Aberystwyth Town Ladies on Sunday afternoon.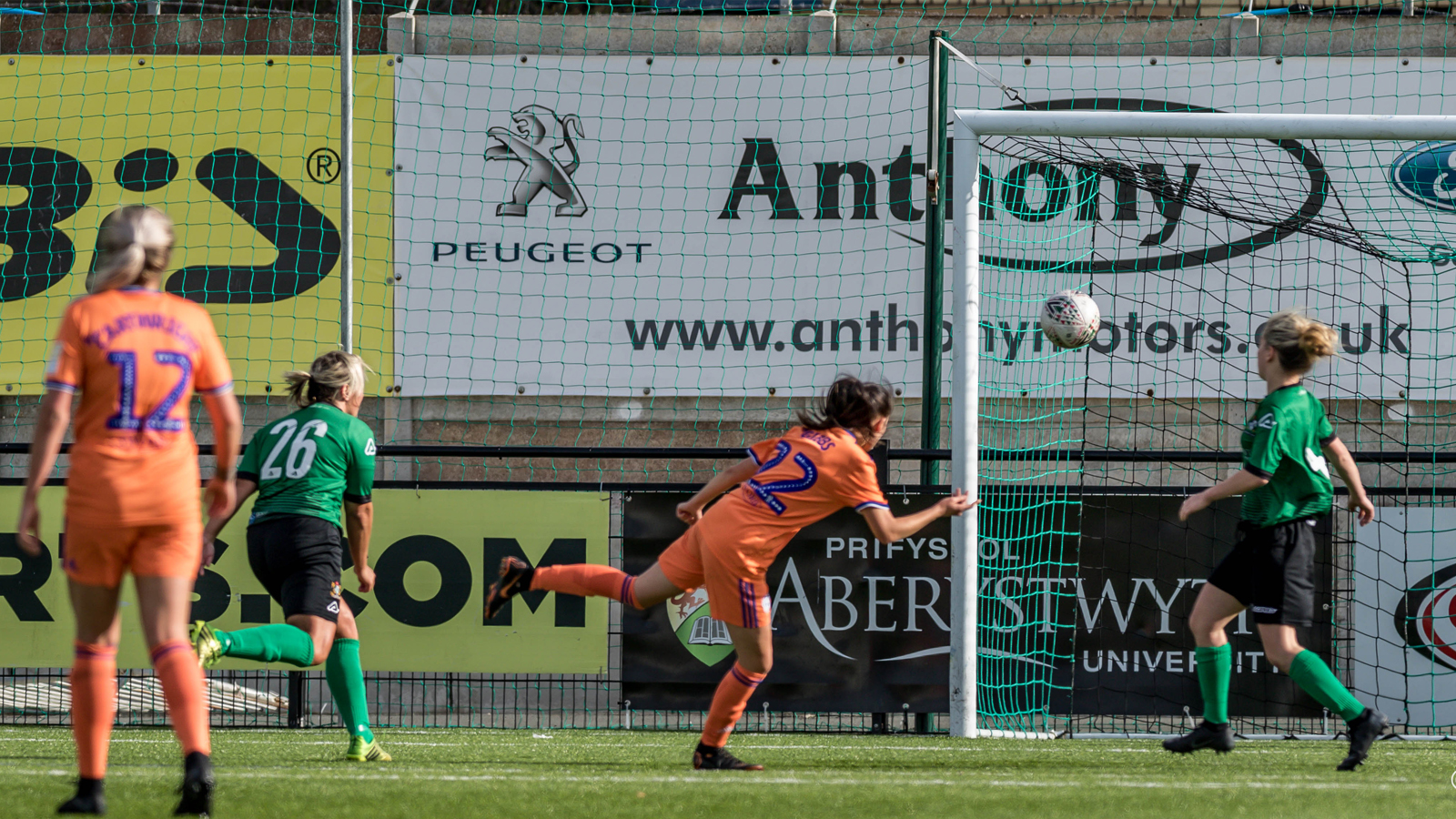 Alana Murphy netted a second consecutive hat-trick with Kate Jeremiah, Zoe Atkins and Eryn Gibbs also getting on the scoresheet.
"It was a great team performance," began Iain following the final whistle. "Another win with six goals and a clean sheet: we can't ask for much more than that and there's such a good atmosphere in the camp.
"We look frightening going forward and haven't conceded a goal either, so the defenders have been superb to keep four consecutive clean sheets and as a team we're playing brilliantly.
"We're wanting to score goals, but we also want them coming from a range of players and that's what we're getting each game – which is superb."
Eryn came on as a substitute, making an impact as she scored her first goal of the campaign. The forward added: "It's another terrific victory and we got six goals in the bag and continued brilliantly in defence, so I'm delighted with our performance as a team.
"I was really happy to get my first goal of the season too and that'll get my confidence up to hopefully push on and score more in the near future.
"The competition in the team is strong, which is positive and the mood in the camp is great. We're all loving the goals we're scoring and being resilient in defence, but the most important thing is that we continue to win."
Keep up-to-date with all the most recent news via our official Women's Twitter & Instagram accounts, @CardiffCityFCW!
Article: Richard Early