WPWL Cup Final Match Preview | Swansea City Ladies vs. Cardiff City FC Women
Women
25th May
Cardiff City FC Women finish their competitive season with the WPWL Cup final on Wednesday, May 26th, taking on Swansea City Ladies at Dragon Park.
The final kicks-off at 7:30pm. This game will be played behind-closed-doors, with live updates from the match available throughout via our official Twitter account - @CardiffCityFCW!
Cardiff Met, who City defeated 3-2 in the semi-finals, are the most successful WPWL Cup team of all time, having lifted the trophy on three occasions.
It is the Bluebirds' first ever WPWL Cup final, while their opponents have played in three finals, winning once. Swansea also reached the final of last season's tournament, but the game was never played due to lockdown.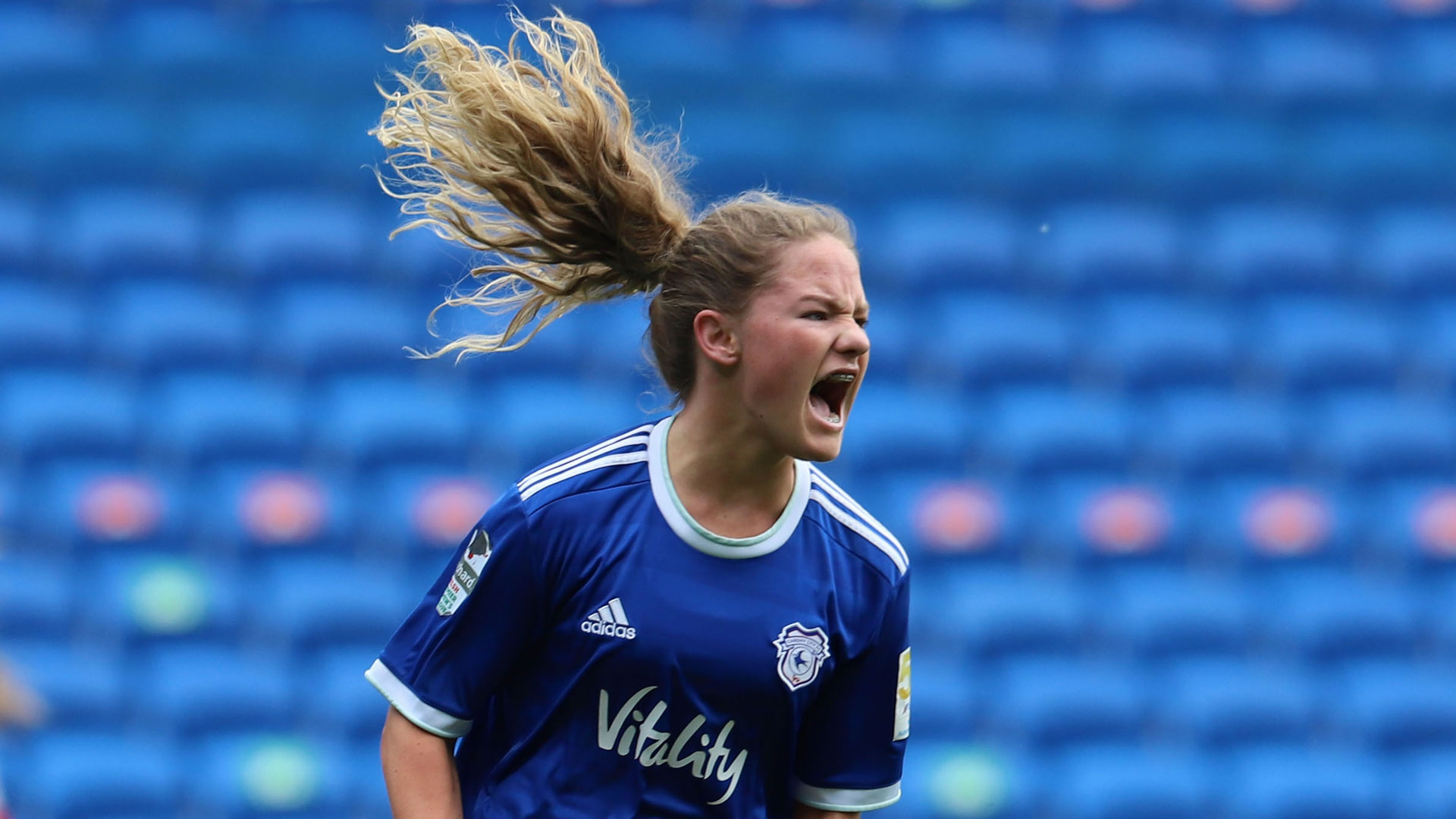 HIGHLIGHTS OF OUR 3-2 VICTORY OVER CARDIFF MET IN THE SEMI-FINAL!
Head coach Iain Darbyshire gave us his thoughts going into this match.
"We all play football to win trophies, so the fact we're in with a chance of winning a cup, at the end of this season, of all seasons, we're very proud," Iain began. "We'll go into the game as the underdogs, we know that. But, there is every chance in a one-off cup game.
"The girls are excited and motivated, and they should be. We want to go one step further and create history."
The two sides met in league action last Sunday, with the Swans coming out on top with a strong victory. But cup football can be a very different thing, as Iain stressed: "For the players, it was a big learning curve on Sunday.
"We didn't perform as well as we can. However, we couldn't have been prouder of how the youngsters came on second half and threw themselves into the situation.
"That was massive for them to understand what standard they'll need to reach to get to the top of the Women's game. It was great to see how they coped with a look at their long term development. Credit to Swansea on that day; they played some really good football and got their rewards.
"Wednesday is a different day. It's a cup final. We know we need to improve but we've got a plan in place - and it is up to the girls to perform."
It has been a campaign of many challenges. The Bluebirds returned to action in late September following a shortened pre-season and long lay-off - before the league was then halted for three months from December-March due to lockdown.
Iain continued: "We achieved what we set out to do in the league and getting to this cup final was a huge bonus.
"It's a credit to the girls and how they knuckled down. It's been a tough season with plenty of setbacks, including league stoppages and they bounced back remarkably. The resilience they've built across the last season and the toughness of the squad has been incredible. It sets us up well for the future.
"Before we look at that, we've got a cup final. It's why our players play football, and why I coach football. You want to win for your Club and the supporters out there who follow us. Even when they haven't been able to come to games this year, we've had a great following on social media. It is fantastic for the girls to feel their support.
"We've got a game plan for the final - and with a little bit of luck and plenty of determination, we've always got a chance."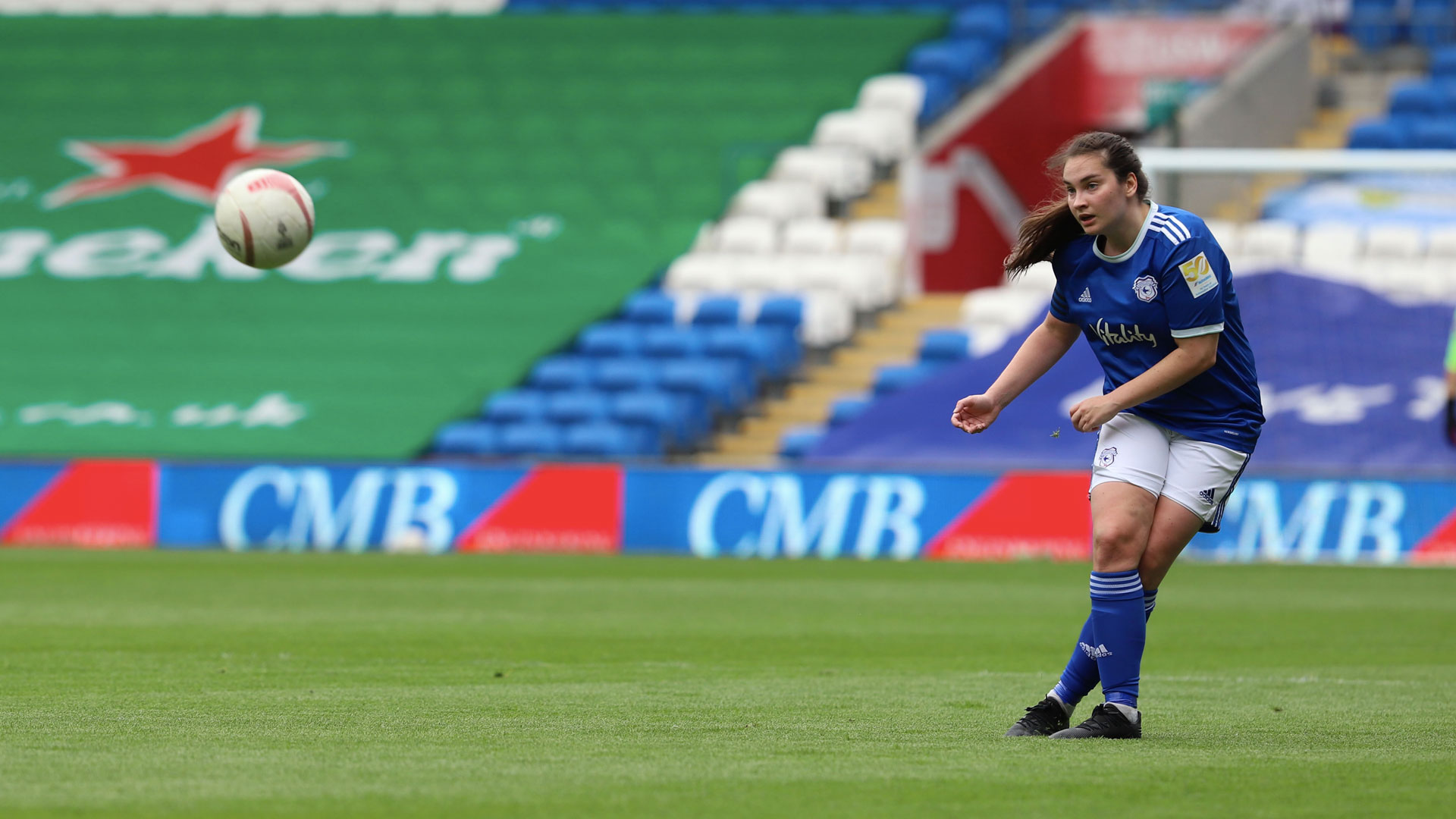 Captain Siobhan Walsh added: "Everyone loves a cup final and we want to end the season on a high.
"It's a massive occasion, but it is important we don't let it get to us. We just need to enjoy it - and put in a good performance. It's something exciting to be involved in.

"On Sunday against them, we didn't put in the performance that we wanted. All of the youngsters who did come on gave it their all though. Our focus is now just on Wednesday's game.

"It's a completely different match - and anything can happen in the cup. I think we proved that in the semi-finals. I'm not sure a lot of people outside the Club believed we could win that game.

"That performance showed that we can keep going, even if we do concede goals. We fought for the lead three times. The way we played in that semi-final will be a big motivator for us going into Wednesday."