WPWL Cup Final Match Report | Valiant Bluebirds beaten at Dragon Park
Women
26th May
Cardiff City FC Women put in a defiant performance in the WPWL Cup final, but sadly fell to defeat against Swansea City Ladies at Dragon Park on Wednesday, May 26th, 2021.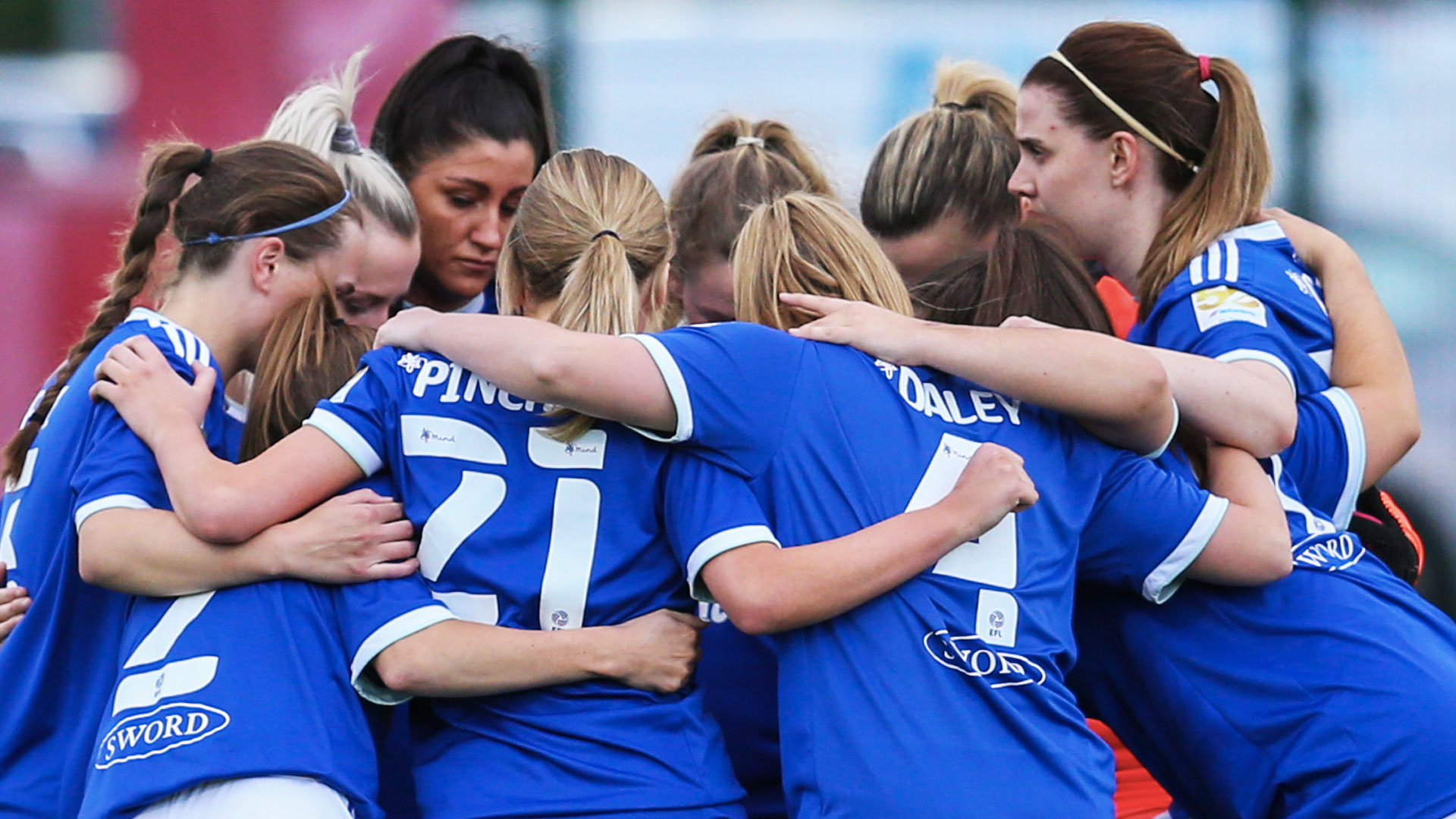 The Bluebirds soaked up some early pressure to show a real attacking intent in the opening half - with top scorer Phoebie Poole causing trouble from the start. Poole would've been disappointed not to earn a set piece after 14 minutes as she was tripped on the edge of the box, but nothing was given.
City's positive play was rewarded four minutes later. Catherine Walsh's powerful strike from distance was tipped away by Claire Skinner, but forward Poole reacted quickest to slot home at close range to give the Bluebirds the advantage.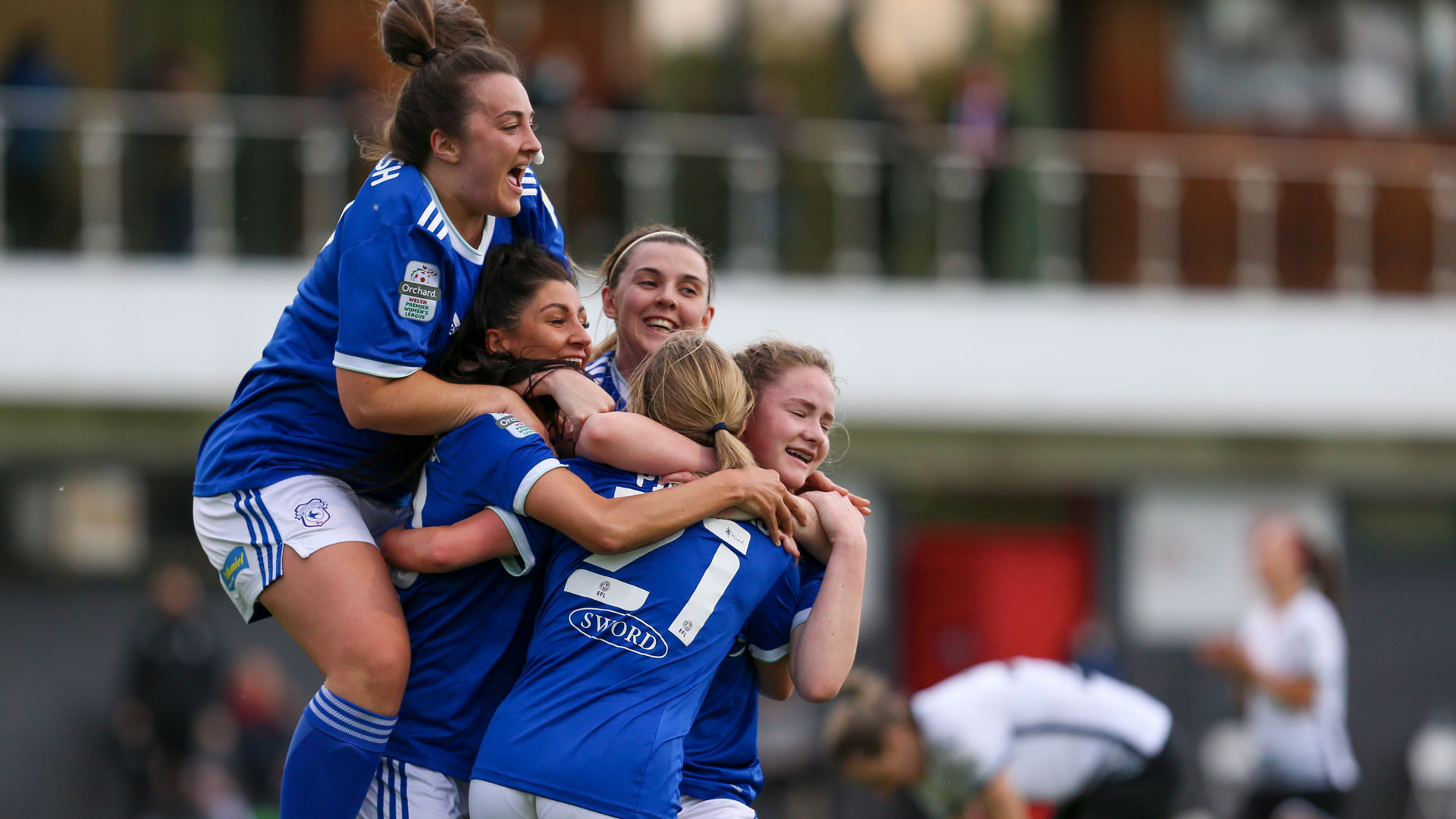 Swansea grew into the game as the half drew on and Stacey John-Davis forced Charlotte Hastings into an excellent save, 32 minutes in. John-Davis' effort looked top corner bound, before Hastings got a strong hand to tip it around the post. Their pressure though paid off as Tija Richardson put the finishing touch to a dangerous cross to level the cup final going in at the interval.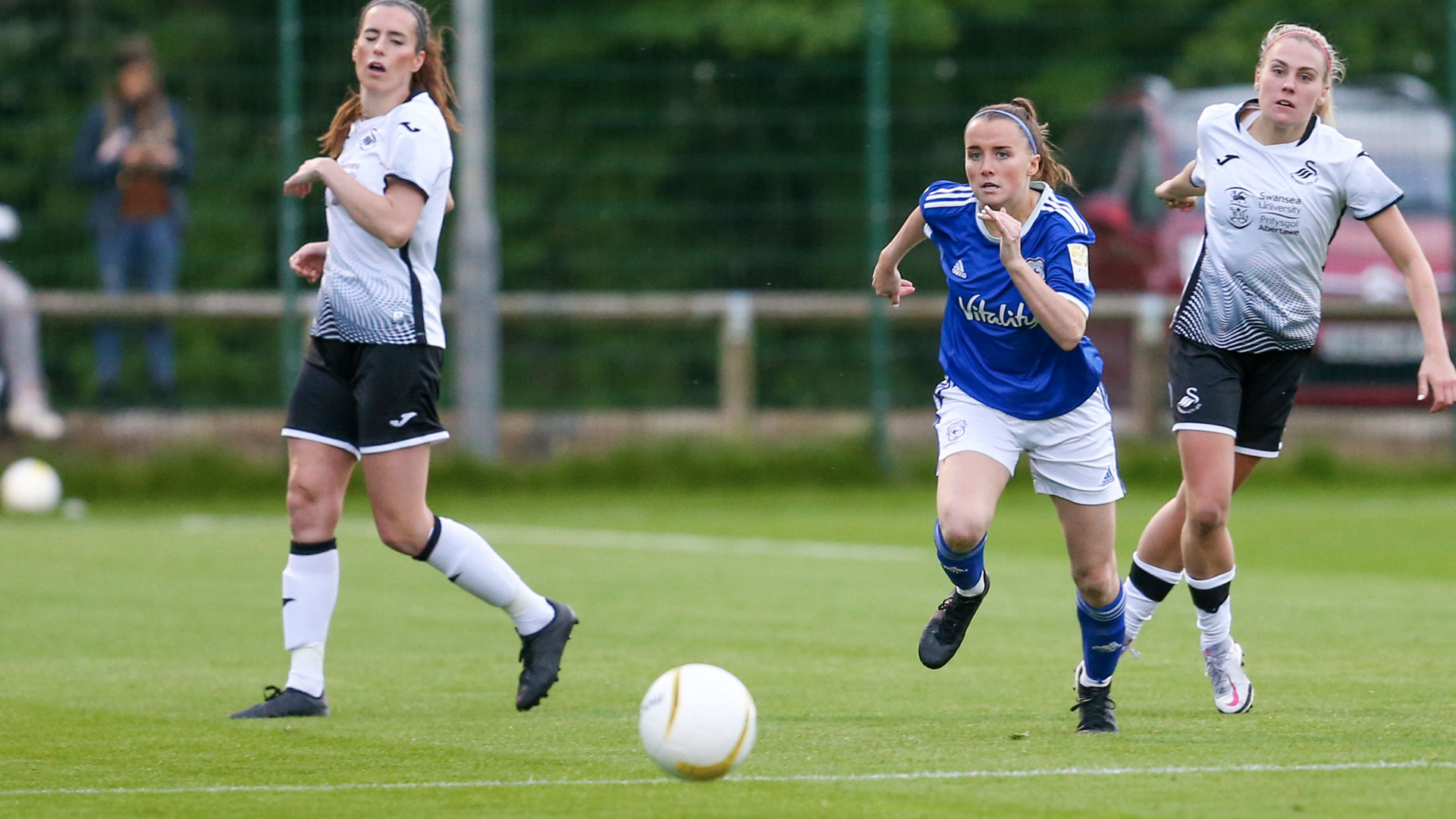 The Bluebirds suffered two quick setbacks in the second half, as Swansea took a commanding lead. Katy Hosford's dangerous free kick drifted straight in after 51 minutes, before John-Davis clinically slotted in five minutes later.
Iain Darbyshire's side continued battling though. Poole went close to her second goal with 21 minutes remaining, heading wide from Ffion Price's free kick. Danielle Green saw a deflected shot drift off target four minutes later. Then, after 74 minutes, there was a game changing moment. The Bluebirds forced three consecutive clearances off the line, with the final one striking the arm of a Swansea defender. Appeals went up, asking whether the ball was over the line, or for a spot kick, but neither were rewarded.
With City pushing forward, they were caught out on the counter. Swansea forward John-Davis hitting a perfectly timed lob after 80 minutes. The Bluebirds gave it their all to find another goal late on, but Swansea held on to seal the WPWL Cup.
FINAL SCORE: SWANSEA CITY LADIES 4-1 CARDIFF CITY FC WOMEN
Swansea City Ladies: Skinner, Powe, S.Jenkins, Lake, Beynon, Adams (N.Jenkins 88), Hughes (Williams 88), Hosford, John-Davis (Tiley 88), Davies (Chivers 65), Richardson. Subs Not Used: Border, Searle, Thomas.
Cardiff City FC Women: Hastings, Owen (Simpson 61), S.Walsh, Daley, Price, Broadhurst, Atkins, Pinchard (Jones 90), Green (Major 88), C.Walsh (Cook 88), Poole. Subs Not Used: Chamberlain, Minton, Hocking.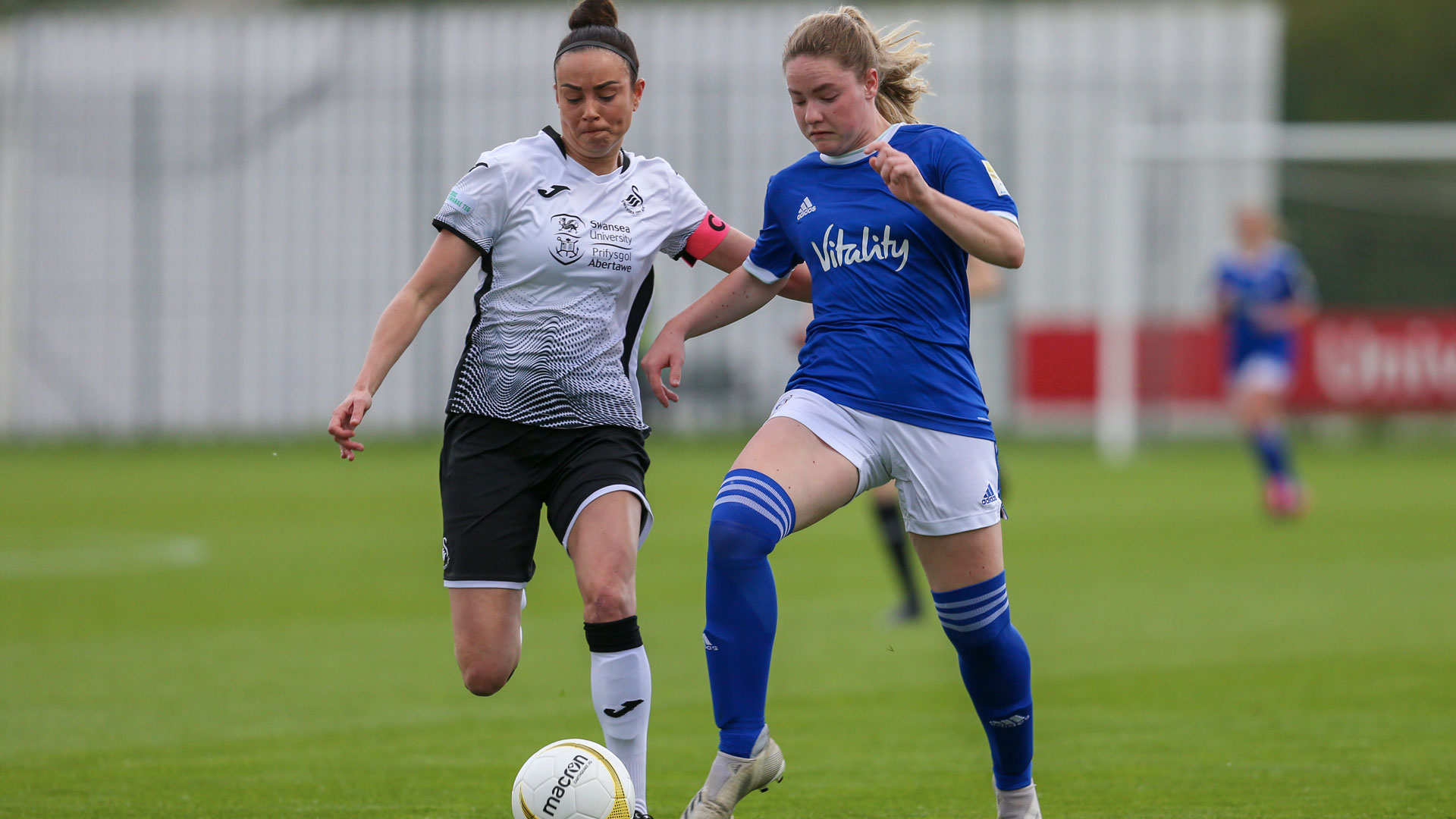 Following the match, Cardiff City FC Women's head coach Iain Darbyshire spoke to Sgorio.
"I'm incredibly proud of the players," Iain began. "We've taken a few beatings off them this season, in matches that weren't as competitive as we'd have liked. I thought first half we were the better team. The girls executed the game plan perfectly, and we got the goal we deserved.
"Second half - it was just moments. There were moments where they were extremely clinical and somethings didn't go our way. We take all the positives though. We've proved ourselves. We're a young and hungry squad.
"It just shows where we are at the moment. The positives this evening outweigh the negatives, 100%. We can work on the errors - but we can build on the positives even more. It was massive to get to the final in itself this season, of all seasons. I'm incredibly proud of the players, the Club, the staff and everybody."
Discussing the season as a whole, Iain added: "We've had a couple of games live, we've played at Cardiff City Stadium, we've finished third in the league, we've given our youngsters lots of game time for their development and we reached a cup final.
"The girls have worked incredibly hard throughout the season, especially with the stopping and starting.
"We've also built ourselves a good image - we do things properly, and we do things right. It'll only stand us in good stead going forward.
"We just want to build on this now. I couldn't be any prouder to represent Cardiff City and any prouder of the players in the dressing room."