Youth Development Week | Our current crop of Academy graduates
Academy
7th February
2021/22 has been a breakthrough season for our Academy with regards to regular First Team appearances, and debuts.
We kick-off Youth Development Week with a look at the Bluebirds currently featuring for us at senior level, who came through the Academy setup.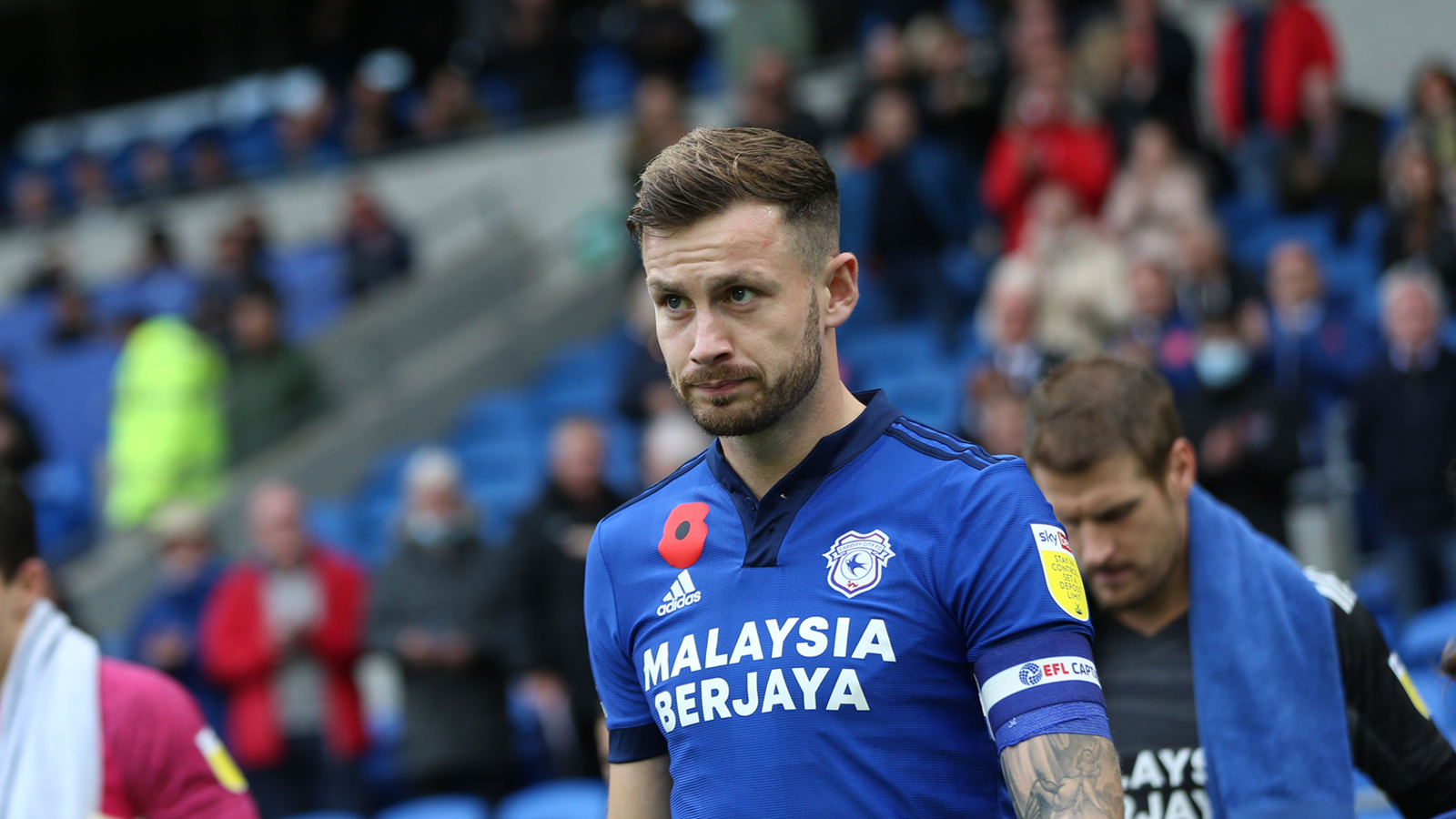 JOE RALLS
An integral figure for the Bluebirds, Joe burst onto the scene during the 2011/12 season after graduating from the Club's Academy setup.
Having made a handful of appearances in the League Cup, the Aldershot-born midfielder made his league debut as a substitute against Hull City at KC Stadium, scoring a sublime left-footed half volley from 30 yards out. He went on to make 14 First Team appearances that season as well as securing his first call-up to the England U19 squad.
After gaining experience at Yeovil Town in 2013/14, Joe returned to the Bluebirds to become a key member of the City side. He was voted as the Club's Young Player of the Season in 2015 and 2016.
Joe celebrated ten years as part of City's First Team squad in October 2021. He's already a Club legend at the age of just 28.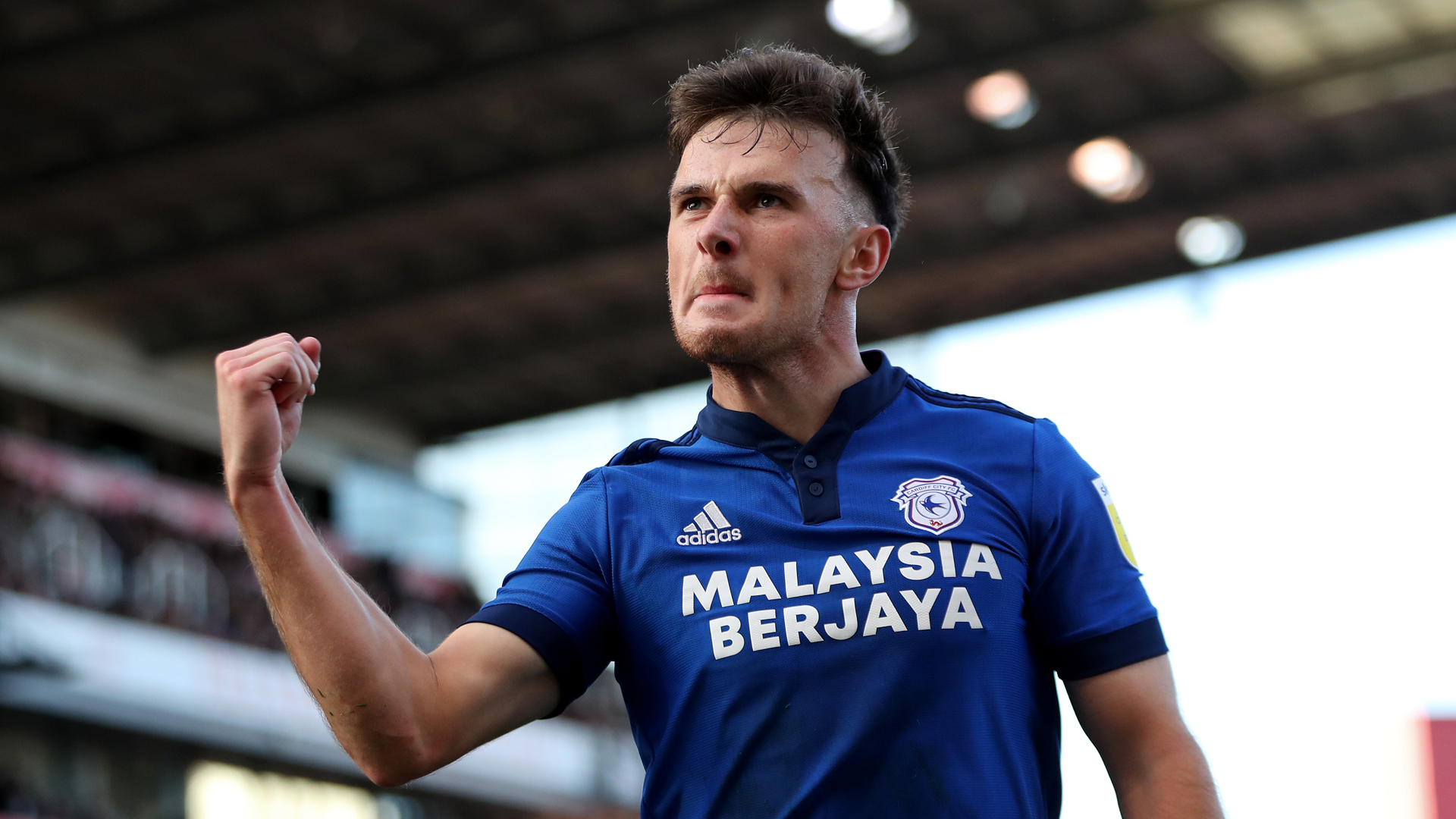 MARK HARRIS
The now 23-year-old made his First Team debut in a 2017 FA Cup clash with Fulham.
Considered as one of the Bluebirds' most promising young prospects, the striker made two further appearances in the league that season, one of which was against Huddersfield Town in the final game of the 2016/17 campaign.
The forward spent time out on loan with Newport County, Port Vale and Wrexham in subsequent seasons, but returned to our First Team squad in late 2020.
Harris' first start, against Luton in November 2020, saw the forward net his first senior goal for the Club.
He has since scored five further goals for our First Team, and made three appearances for the Welsh national team, having made his debut for the national team against Belarus in September 2021.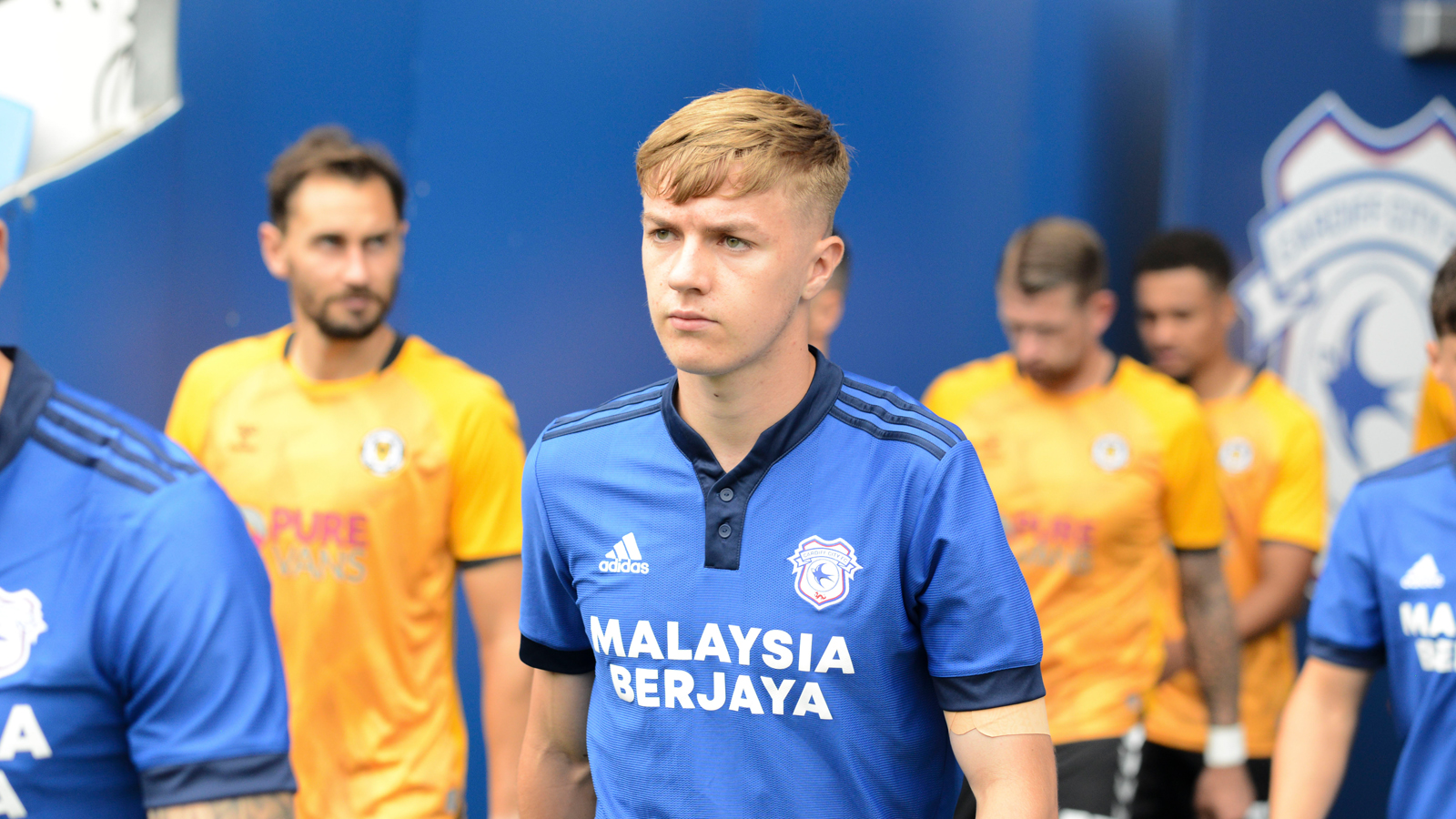 JOEL BAGAN
Joel joined the Club from Southampton in July 2018, and the left-footed defender thrived within the Academy set-up over the following twelve months.
A former captain of the U18 side, and with experience as a senior loanee at Notts County, Bagan made the step-up to the U23 side in time for the 2020/21 campaign.
On February 4th, 2020, Joel made his senior debut for the First Team, starting against Reading in an FA Cup Fourth Round replay. He made eight league & cup appearances during the 2020/21 campaign.
Bagan was given the number three shirt at the start of the current season, and has appeared on 12 occasions this term, including an impressive performance at Anfield against Liverpool on Sunday afternoon.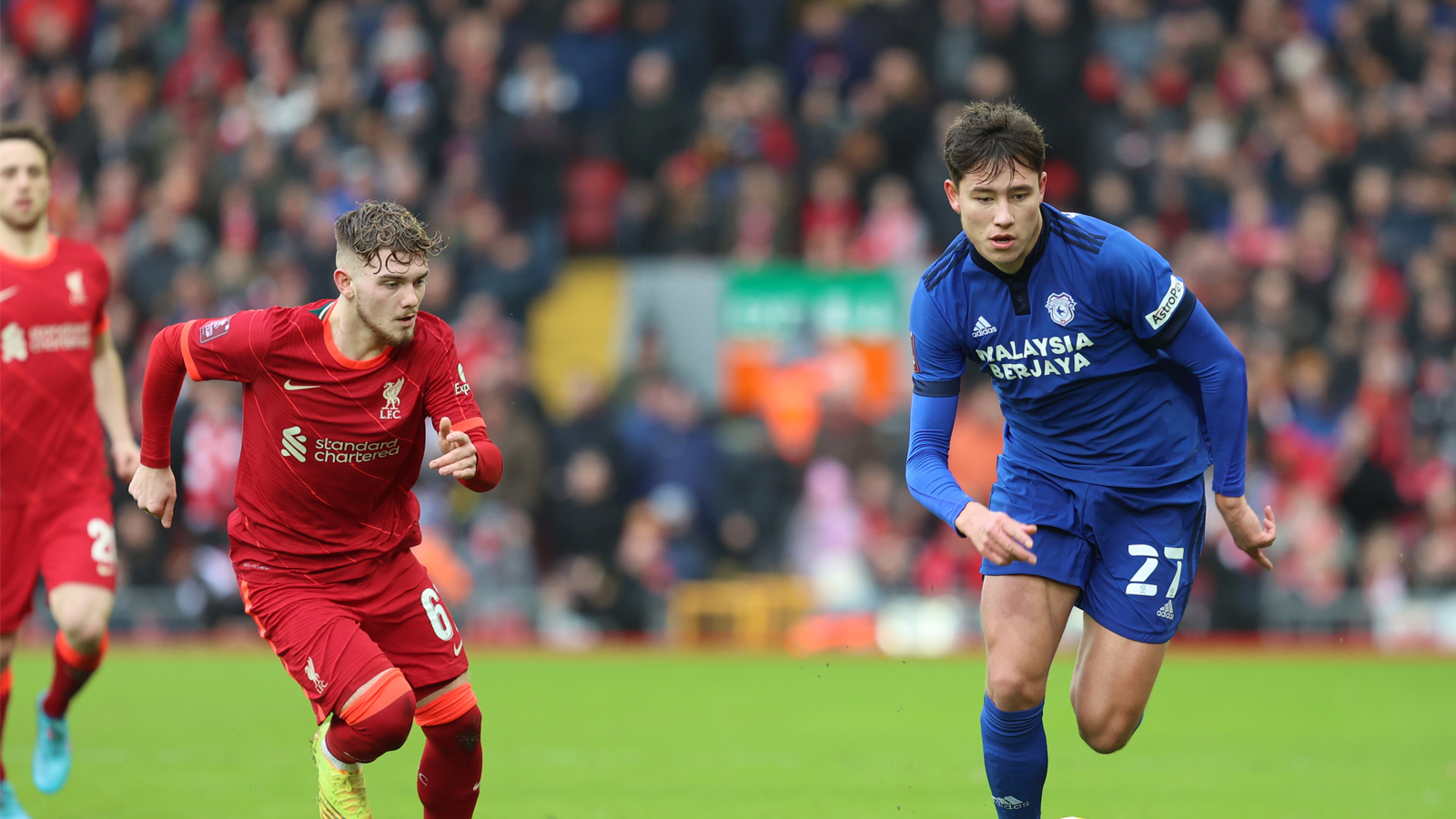 RUBIN COLWILL
The attacker has been at the Club since the age of eight, and made his First Team debut for the Bluebirds on February 13th, 2021 as a substitute in a 3-1 victory against Coventry City at CCS.
Now 19, Rubin went on to make six appearances for City in 2020/21 and his breakout season was rewarded with a first U21 call-up for Wales. He would subsequently be called into the EURO 2020 training group by Rob Page, before being selected in the final 26-man squad for the tournament.
Colwill's first senior goals came during the victory over Nottingham Forest in September 2021, with the playmaker coming off the bench to net two goals, completing a comeback and winning the game.
He has scored three more since that day, including Sunday's impressive consolation against Liverpool.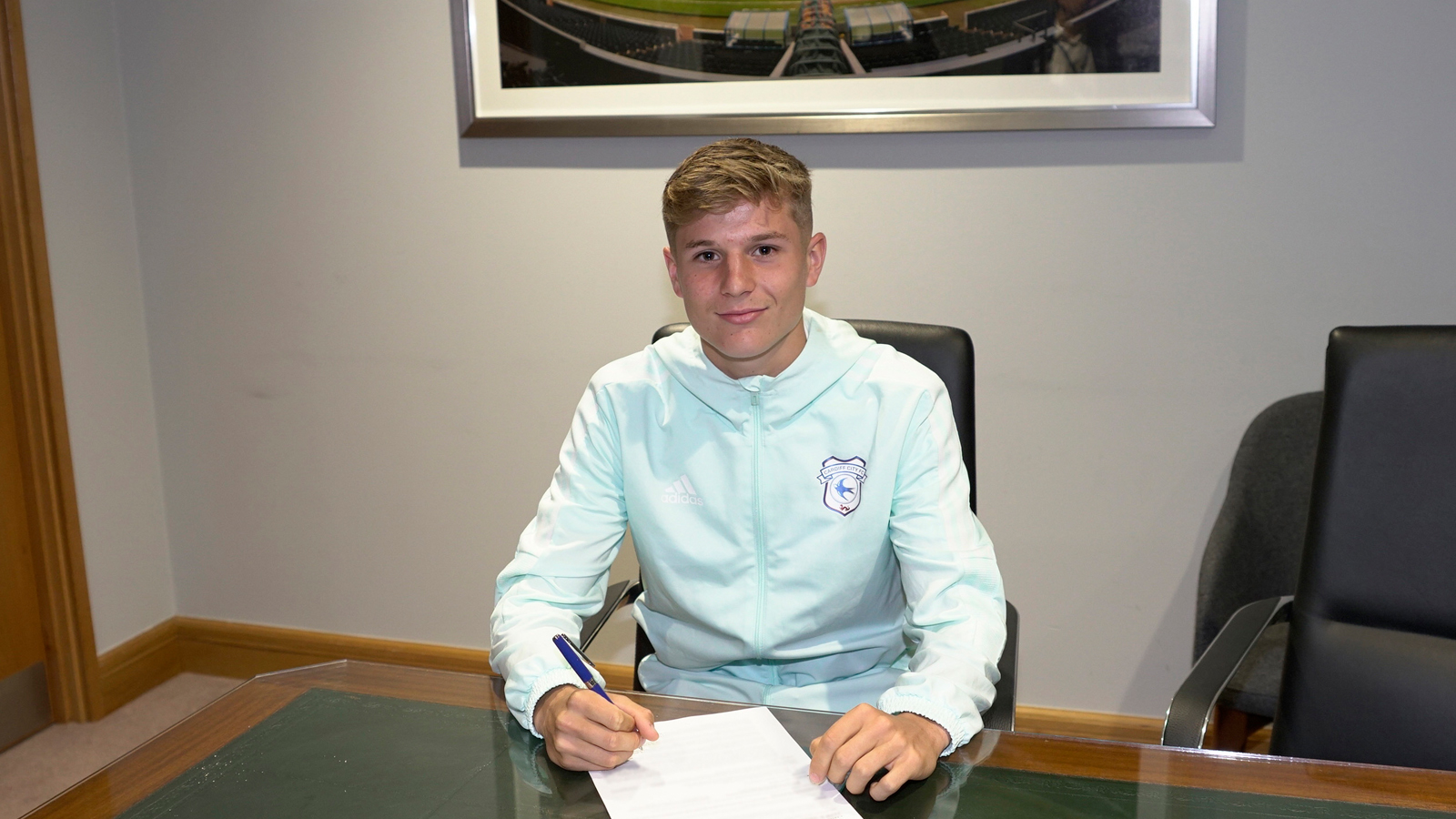 TOM DAVIES
Tom was one of our earliest debutants this season, starting the Carabao Cup First Round match with Sutton United.
The left-back shone during pre-season to be given this opportunity. He is still eligible to play for our U18 & U23 setups this season and has featured heavily for both teams this term.
Two months after making his first appearance for City, Tom signed a professional contract with the Club.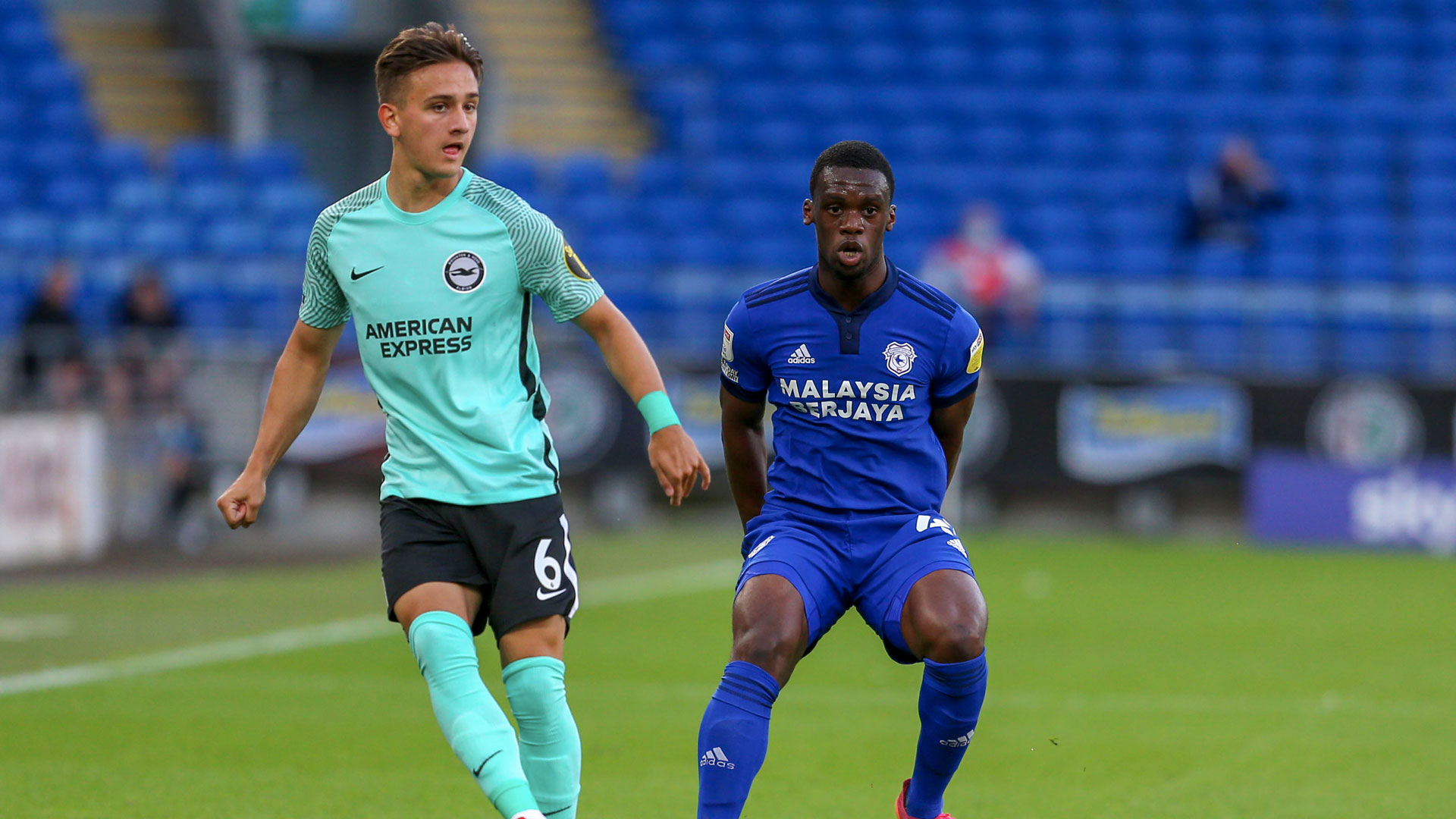 TAVIO D'ALMEIDA
Tavio was one of three debutants during our Carabao Cup Second Round battle with Brighton & Hove Albion at Cardiff City Stadium back in August.
D'Almeida played right wing-back for the Bluebirds on that evening, completing the 90 minutes.
Tavio linked up with the Bluebirds back in 2019.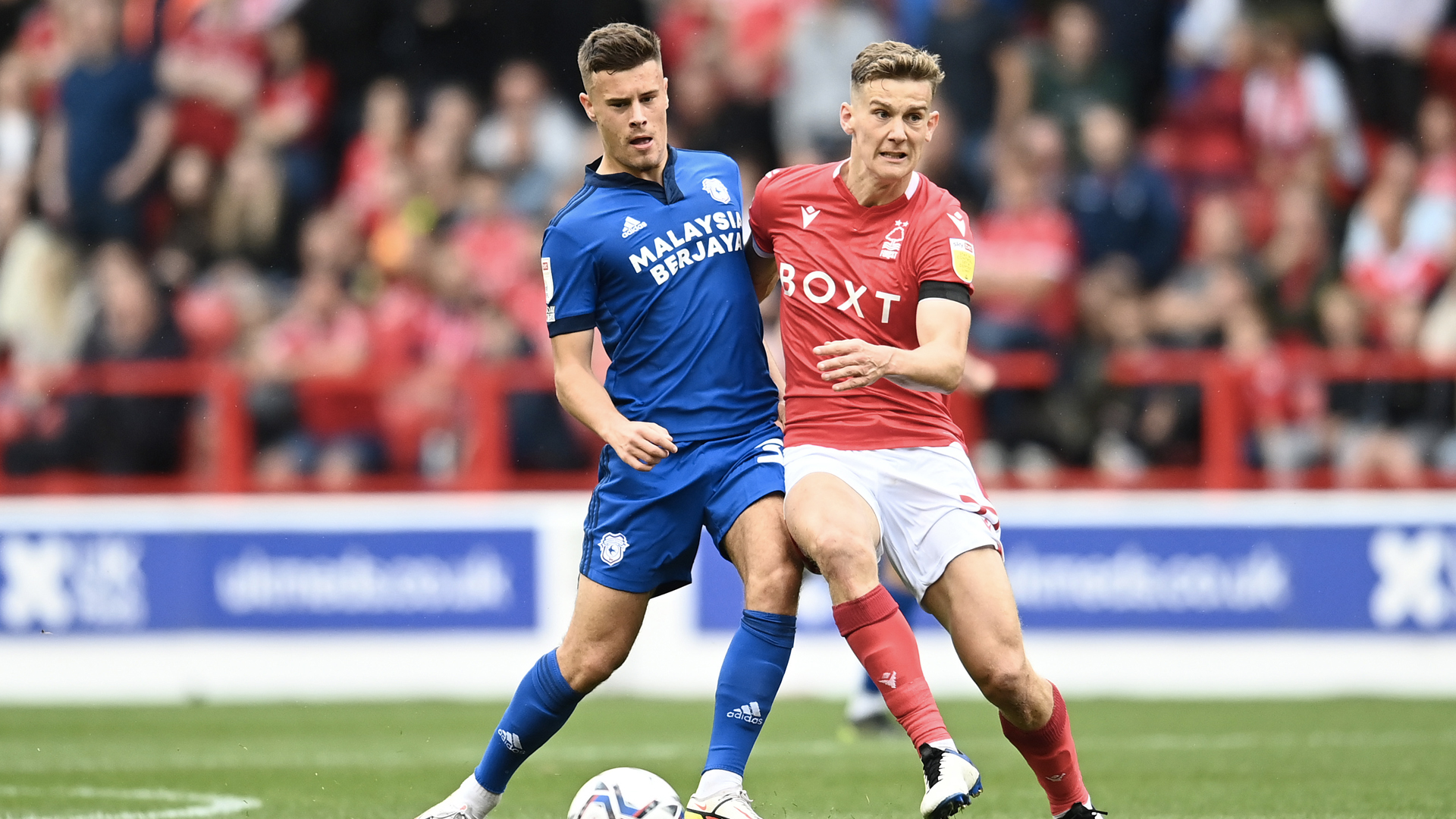 SAM BOWEN
Son of former Cardiff City midfielder, Jason, Sam has been at Cardiff City's Academy since the age of six.
A composed, confident and creative young midfield player, Sam agreed a new two-year deal with the Bluebirds from July 2021.
Bowen's first senior playing experience also came during that match with Brighton & Hove Albion in the cup. He made his league debut the following month for City in a 2-1 win over Nottingham Forest in September 2021. After missing action due to injury, Bowen returned to the First Team subs bench on Sunday.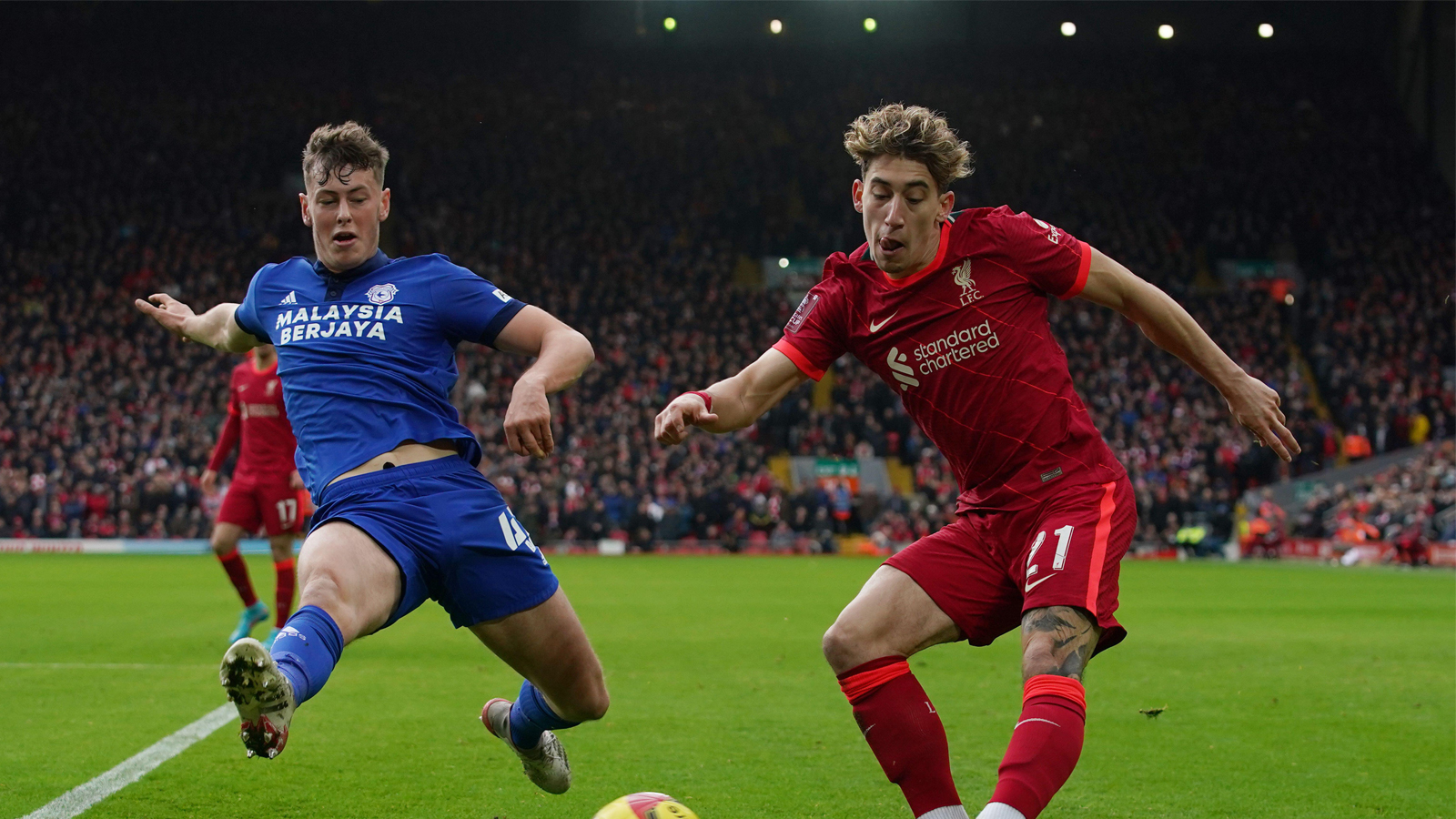 OLIVER DENHAM
Previously of Manchester United, Oliver signed with Cardiff City during the summer of 2020. He immediately went on to become a key player within our U23 side.
After some standout performances in pre-season, Denham made his professional debut against Brighton & Hove Albion in August.
The defender was next called upon at senior level this past weekend, when the centre-back put in a solid defensive display against world class opposition, at Anfield.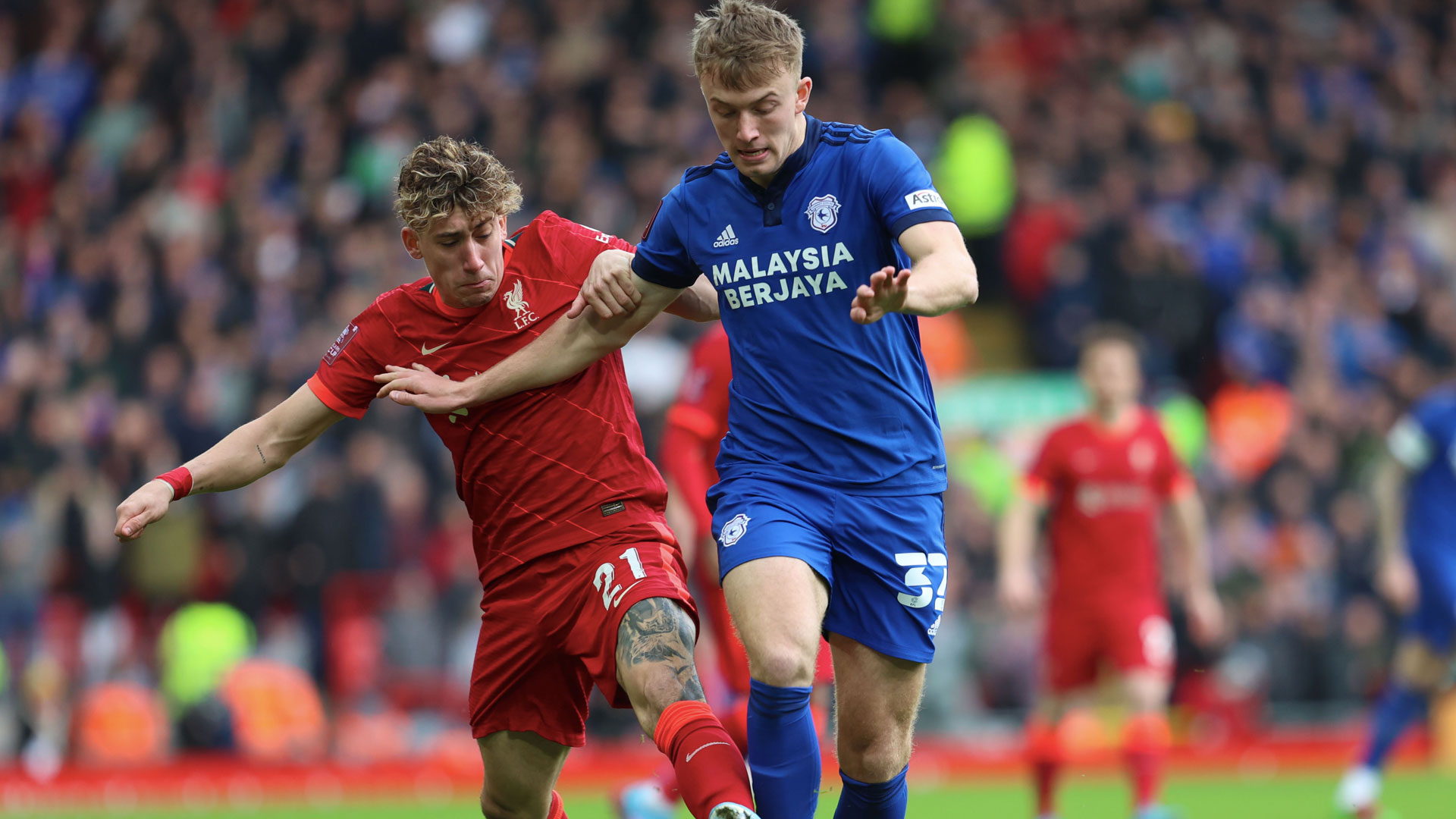 ELI KING
Eli's opening taste of First Team action came during October's match with Middlesbrough. The midfielder came off the substitutes bench to replace Will Vaulks with ten minutes remaining.
King has been a key player for our U23 side this term. A second chance with the first team squad came during Sunday's Emirates FA Cup clash with Liverpool, with King making his full competitive debut by being named in the starting XI. The 19-year-old put in an admirable performance against a midfield containing the likes of Jordan Henderson and Naby Keïta.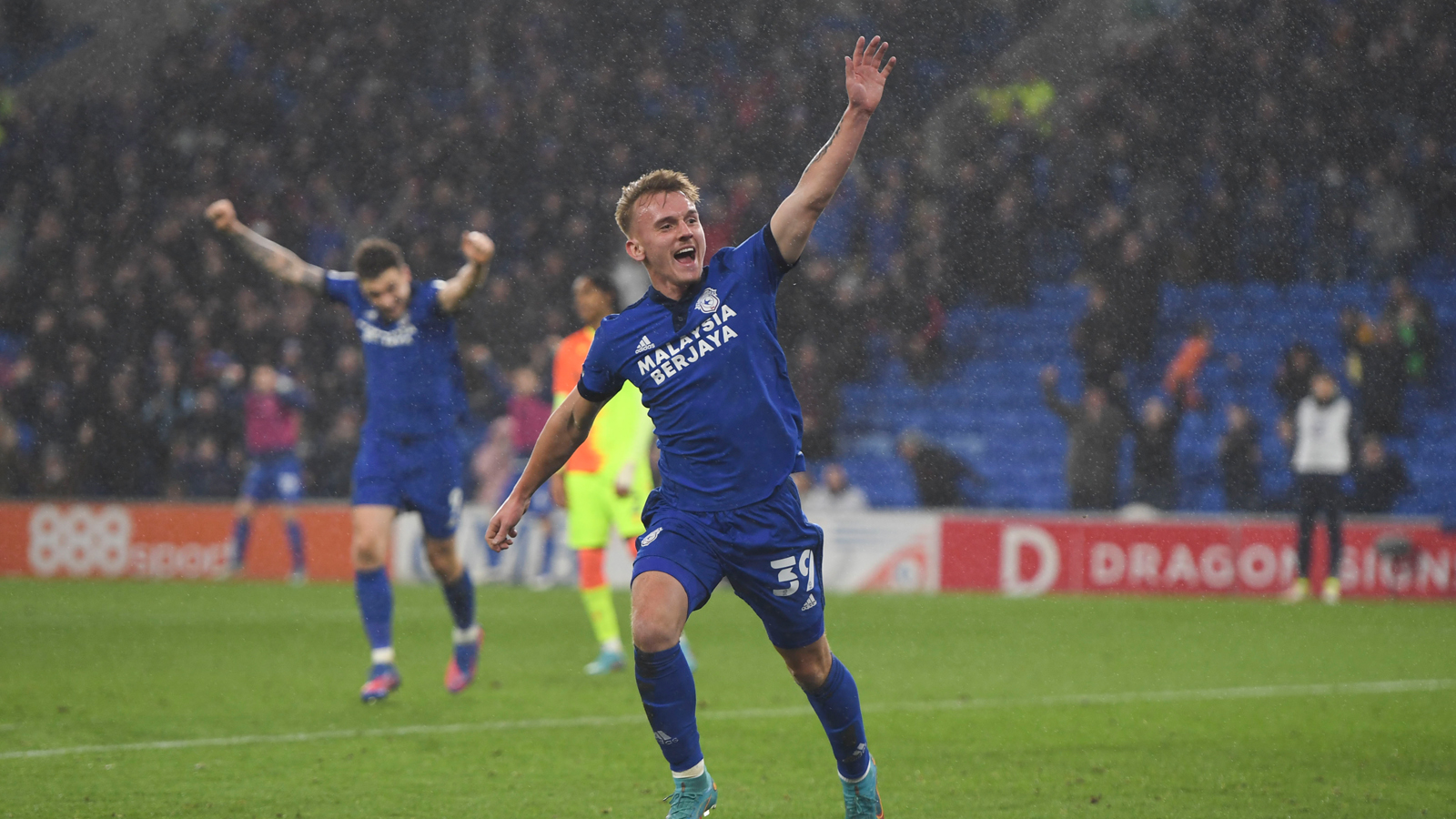 ISAAK DAVIES
Our match-winner against Nottingham Forest joined the Club at the age of seven and has enjoyed a number of impressive seasons in front of goal for the U18 and U23 sides.
The 20-year-old featured on the First Team bench on a number of occasions in 2020/21 and was part of the Bluebirds' 2021/22 pre-season campaign.
Isaak's competitive First Team debut came against Middlesbrough in October 2021. He went on to assist City's late winner against Huddersfield Town a month later.
Davies has two senior goals to his name. His first came during the Emirates FA Cup victory over Preston in early January, before the aforementioned winner against Forest later in the month.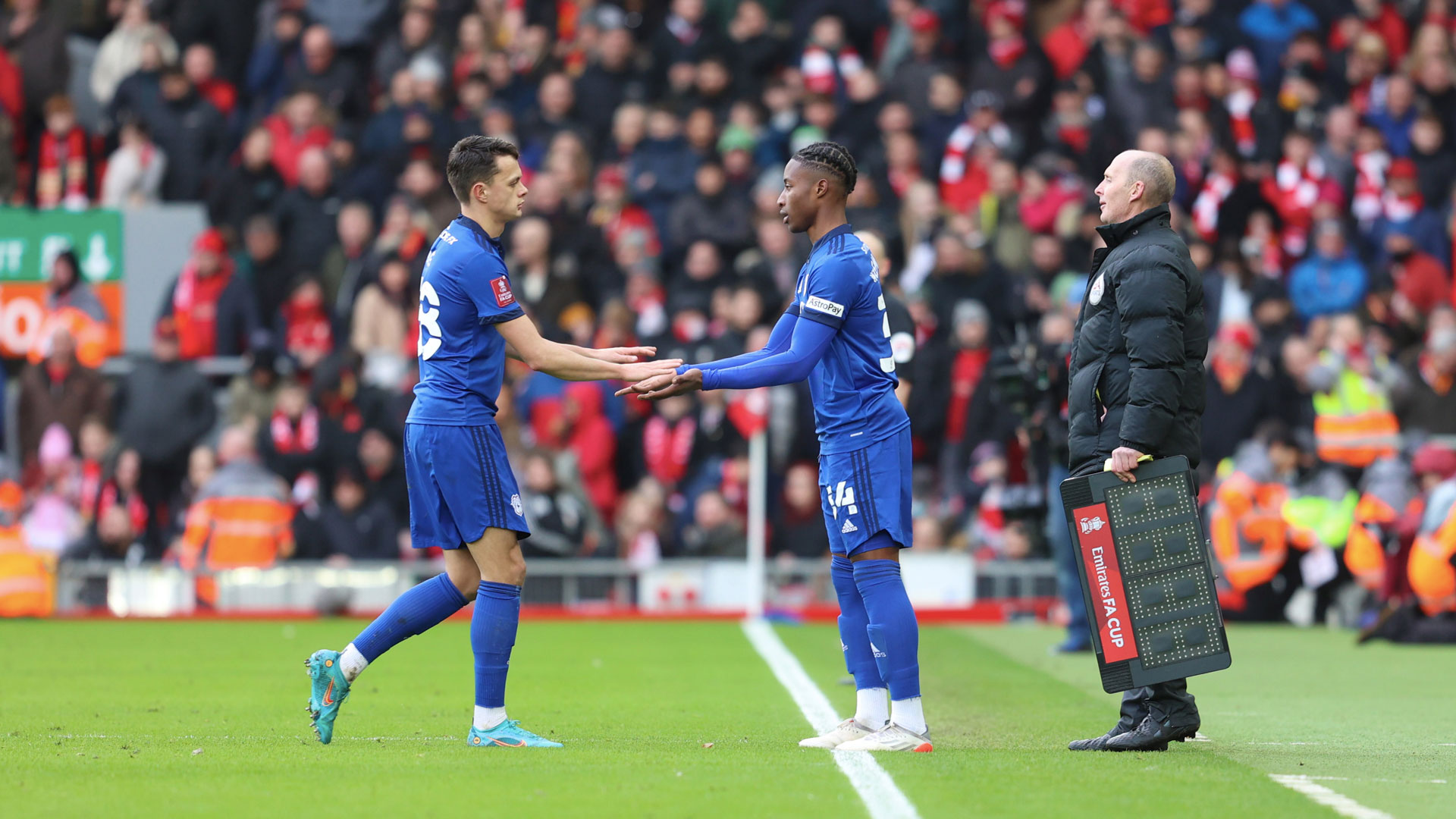 JAI SEMENYO
Our newest Bluebird debutant joined the Club over the summer of 2021 from Mangotsfield United. He is a right-sided defender, who has impressed since linking up with our U23 side.
Semenyo replaced fellow right-back Perry Ng in the final moments of the Emirates FA Cup clash with Liverpool at Anfield, marking a memorable few months for the young Bluebird.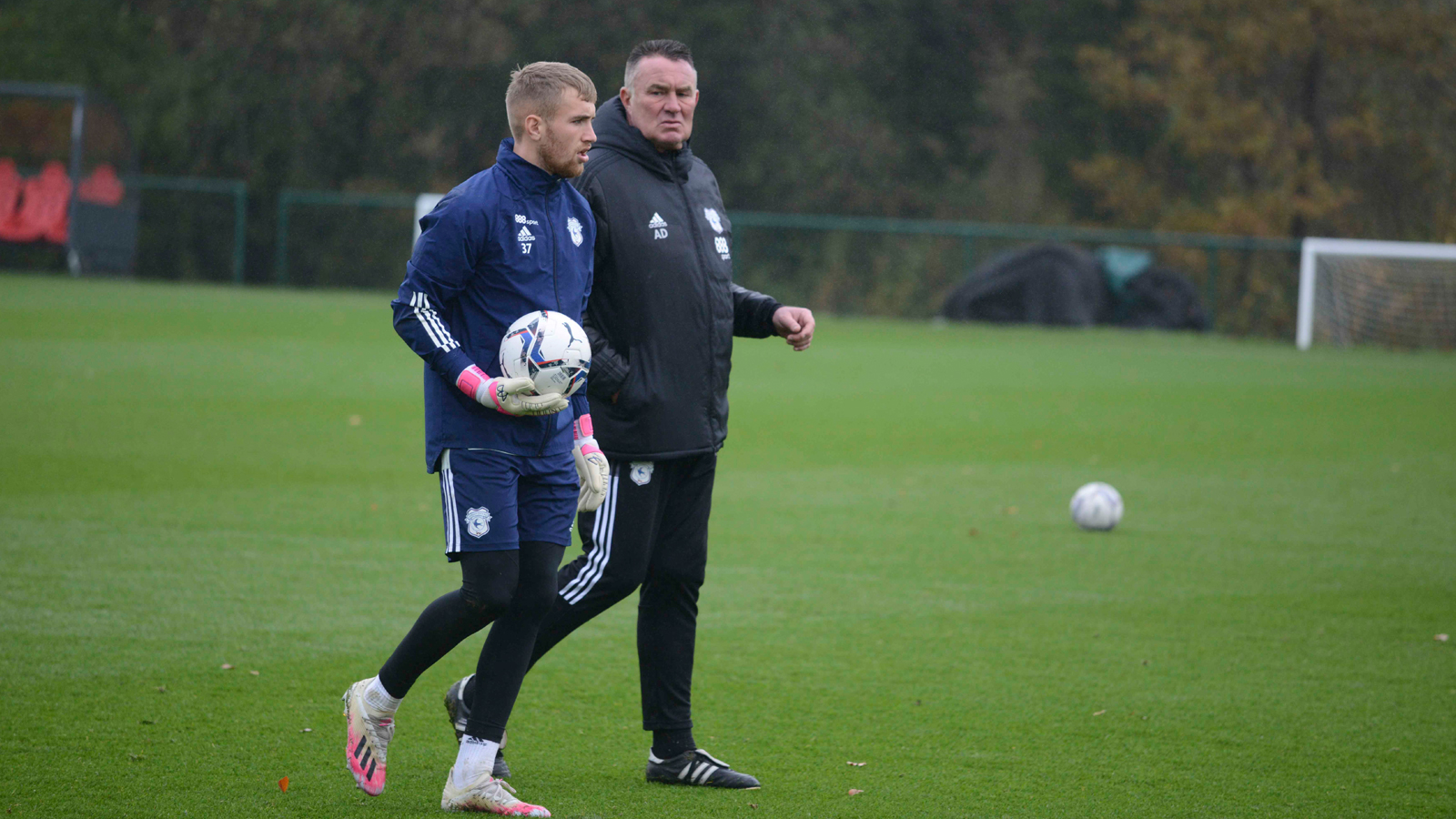 GEORGE RATCLIFFE
George is a commanding, reliable and composed goalkeeper, who has been with Cardiff City's Academy since a young age.
Having enjoyed a successful spell out on loan with Barry Town United, in recent seasons he has continued to be a key player for the Bluebirds' U23 squad and Wales U21.
The 21-year-old is now the First Team's third-choice stopper.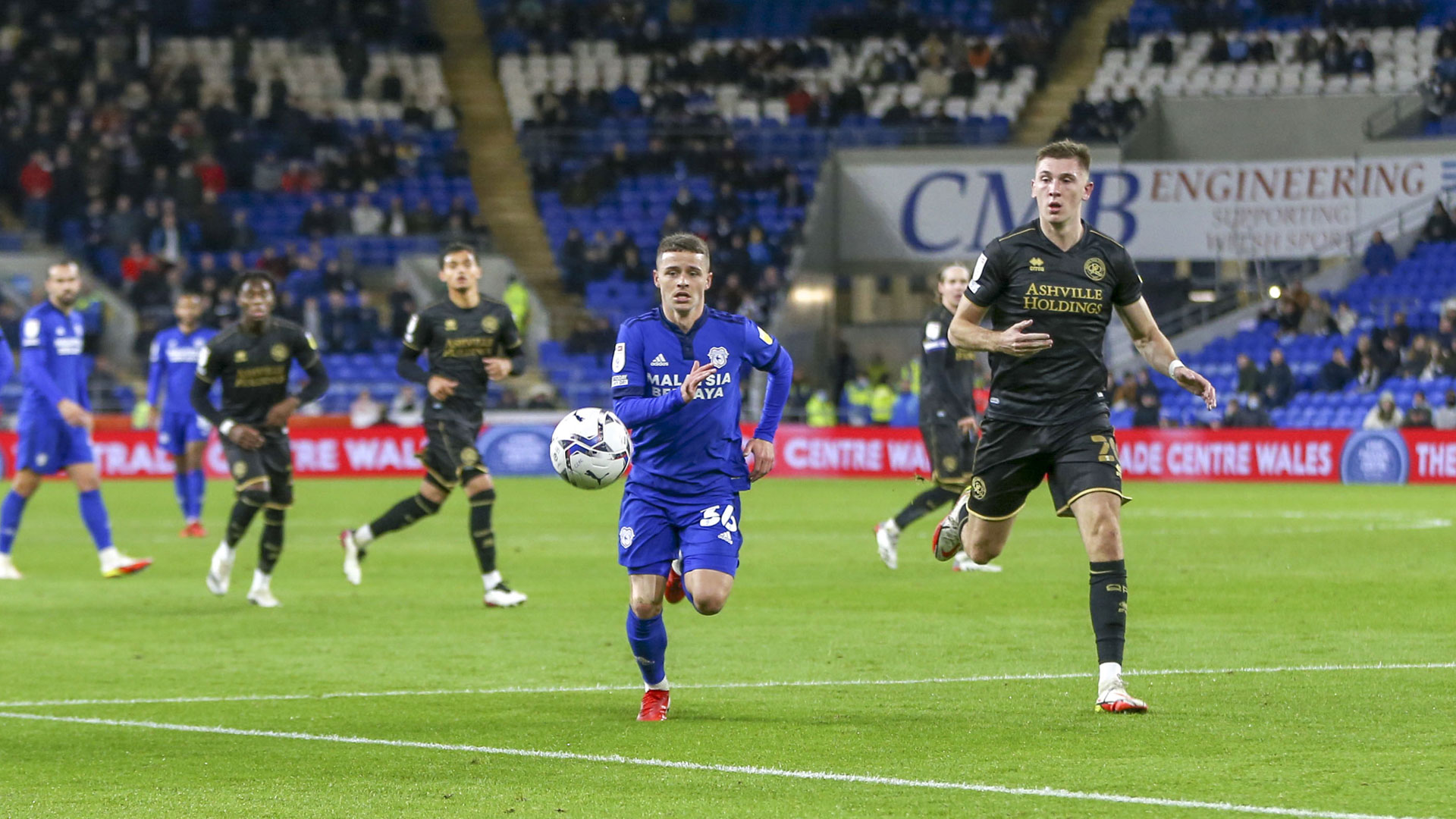 There are five Bluebirds who featured within First Team squads this season currently out on loan to gain experience. Kieron Evans, Tom Sang, Keenan Patten, Ciaron Brown and Chanka Zimba have all played their part, with Evans and Zimba making their first team bows during the current campaign. Defender James Connolly is also out on loan in the EFL currently, with Bristol Rovers.
Keep an eye out on our website for our Youth Development Week features!