Academy | Pre-Season Review
Academy
12th August
Before the young Bluebirds kick-off their 2021/22 campaigns, we caught up with members of the Academy, who discuss their preparations for the season ahead...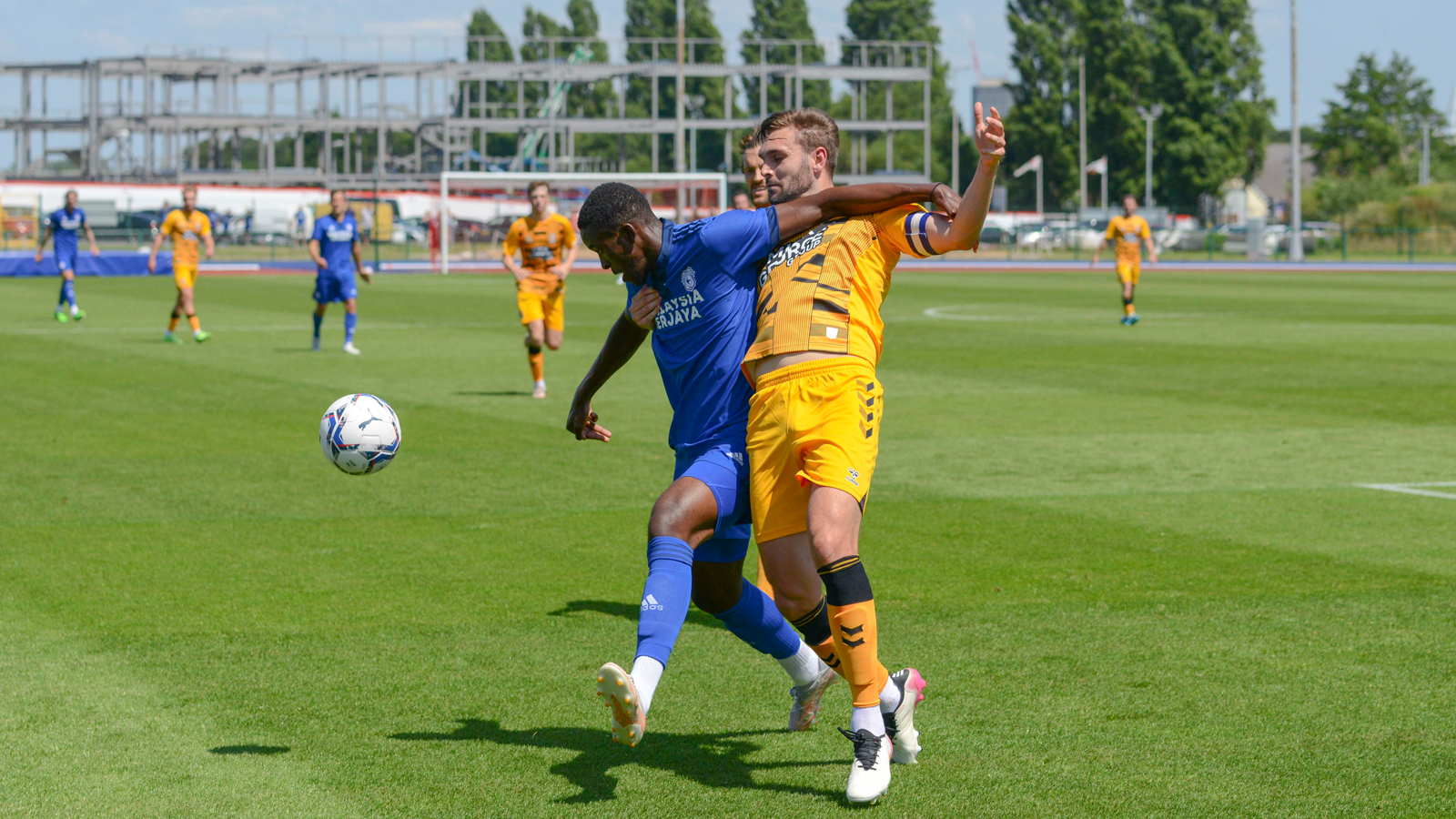 Speaking to Head of Academy coaching David Hughes, the former City player discussed the opportunities presented by an exciting pre-season (his first in his current role at the Club), which staff and players were all eager to make the most of.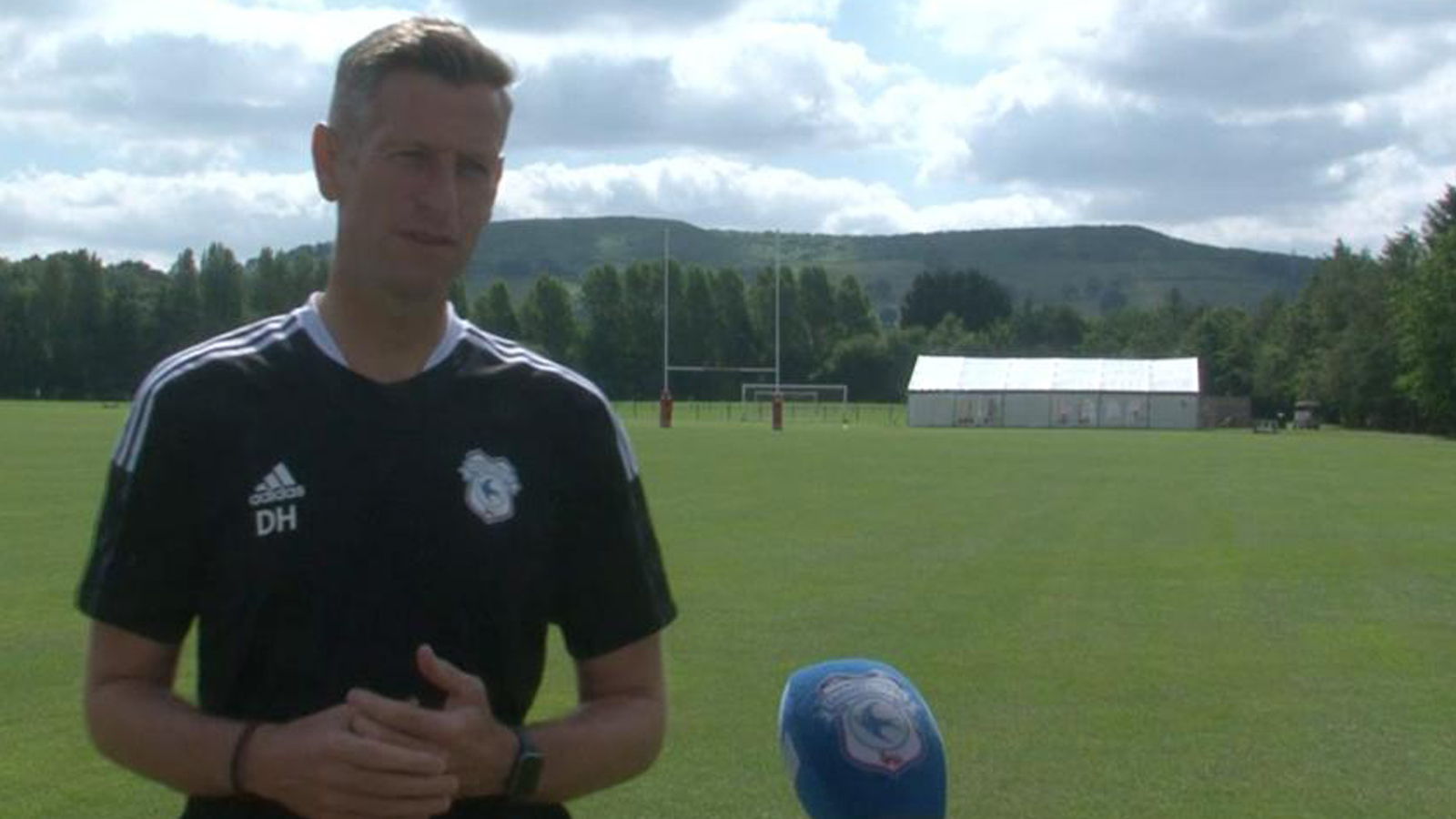 "We made a conscious decision to come to USW, and to bring both our U18 and U23 teams here to make sure that there is a really good alignment between the coaches and their thinking," explained David. "We want clarity for our players so that they're all really close in both age groups, so it's been really powerful to have the coaches and players all working together.
"Our ambitions and our intentions are to develop our players further, to get them closer to the First Team and to ensure over time that education is central to what they're doing. We're viewing success as development of our players in trying to get closer to the First Team.
"We have to put our players in a position where they can showcase their talent, and it stands to a point that there were times last year where we had five, six or seven players from the Academy who were consistently involved with our First Team squad."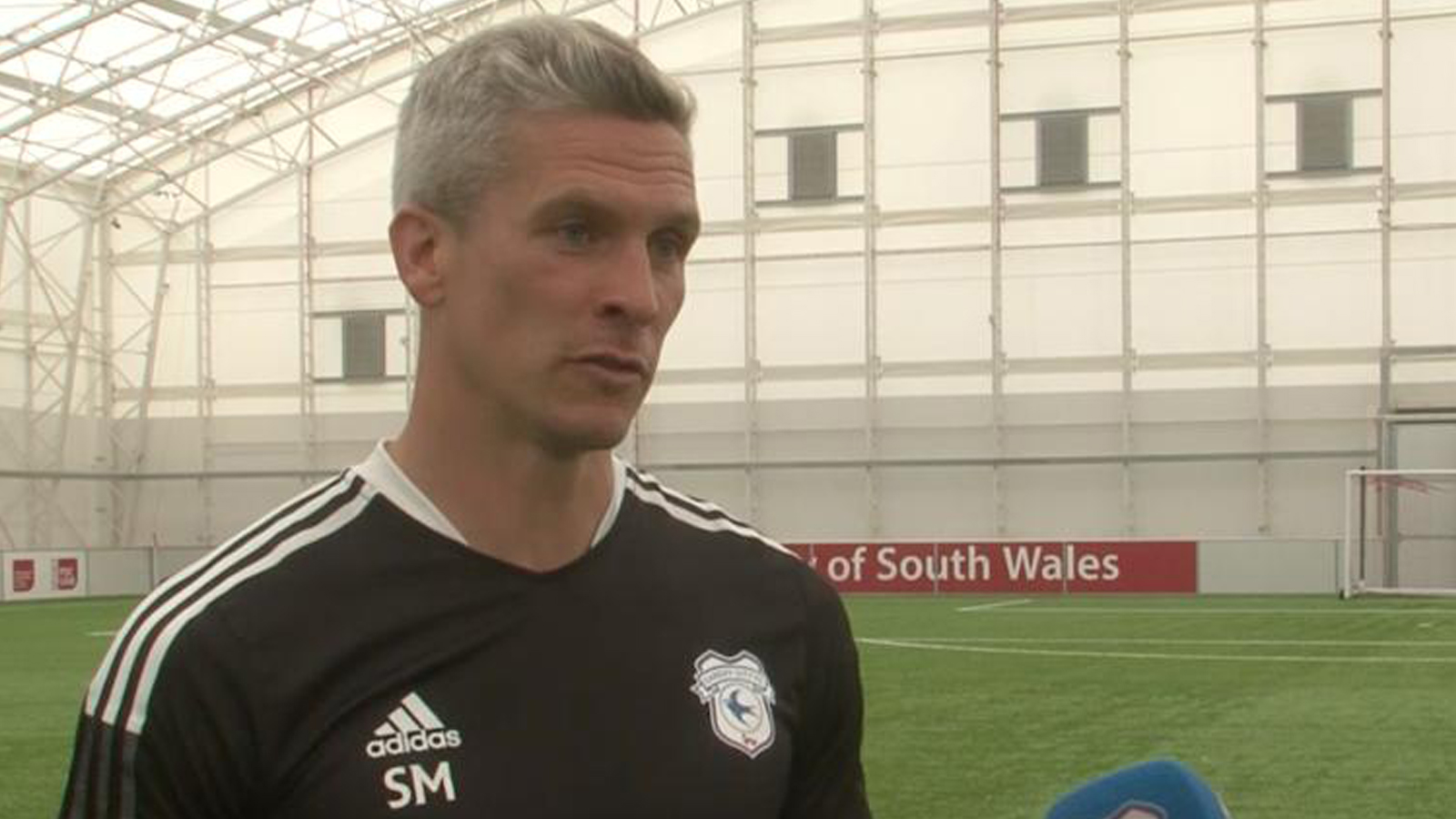 Likewise, U23 Head Coach Steve Morison is relishing the challenge of putting his side up against senior opposition in pre-season friendlies. Following a 1-1 draw against Weston-super-Mare at the start of their pre-season, the U23 squad have faced Paulton Rovers (losing 3-2), and West Bromwich Albion U23, coming from behind the defeat the Baggies 4-2 away from home.
"With the facilities here we've got everything we could want for pre-season," he began. "Hopefully as we come out of the COVID-19 pandemic now things are much better now in terms of dressing room access, as well as being able to use the gym and indoor training pitches.
"We had some of the U18 players training with us quite regularly last season, and playing when needed to. Now that they're with us all the time as U23 players it's great. I've really enjoyed the pre-season; it's been a fresh group and atmosphere.
"The players who need to be training with the First Team are doing so, and we've got players who are coming back from injury and hopefully finding their feet nicely before coming back into the fold soon.
"Everyone's got a smile on their face and they're all working hard, and of course that helps. It feels like it's all going in the right direction, and long may it continue."
With yet more new faces joining the side from the younger age group this season, U18 Coach Matthew Bloxham has praised the young Bluebirds in his squad for stepping up and applying themselves in the last few weeks.
"The boys have been excellent," Matthew began. "With the First Year players coming in it's a brand new experience training every day. They're adjusting to it very well, while the Second Year scholars who have returned have been excellent in how they've applied themselves and helped the younger boys settle in.
"Whenever you've got new elements to a group, you'll always have that first part of pre-season which is all about trusting each other, and adhering to the culture and values that players can believe in. They've done that so far, and the more that the team train together and get to know each other, the better it will be for the squad as a whole."
Joining him is former Wales international and Bluebird Steve Jenkins, who joined the Club in early July as U18 Assistant Coach.
"I've really enjoyed my time here so far," said Steve. "I've been here since the start of July, just getting to know everybody really at the start, all of the players and staff. It's been a great experience.
"The run-up to the new season has been intense, especially for the First Year scholars coming out of school and straight into this, but their attitude has been fantastic.
"As I said, it's been hard work and intense, but I've thoroughly enjoyed it and I'm really looking forward to the start of the season myself. It's good to see the players working hard, because that's what it's all about. Putting the work in to get where you want to be, and it starts now."
It's not just the coaching staff who have been enjoying pre-season, however, as we learned when speaking to players from both the U18 and U23 sides.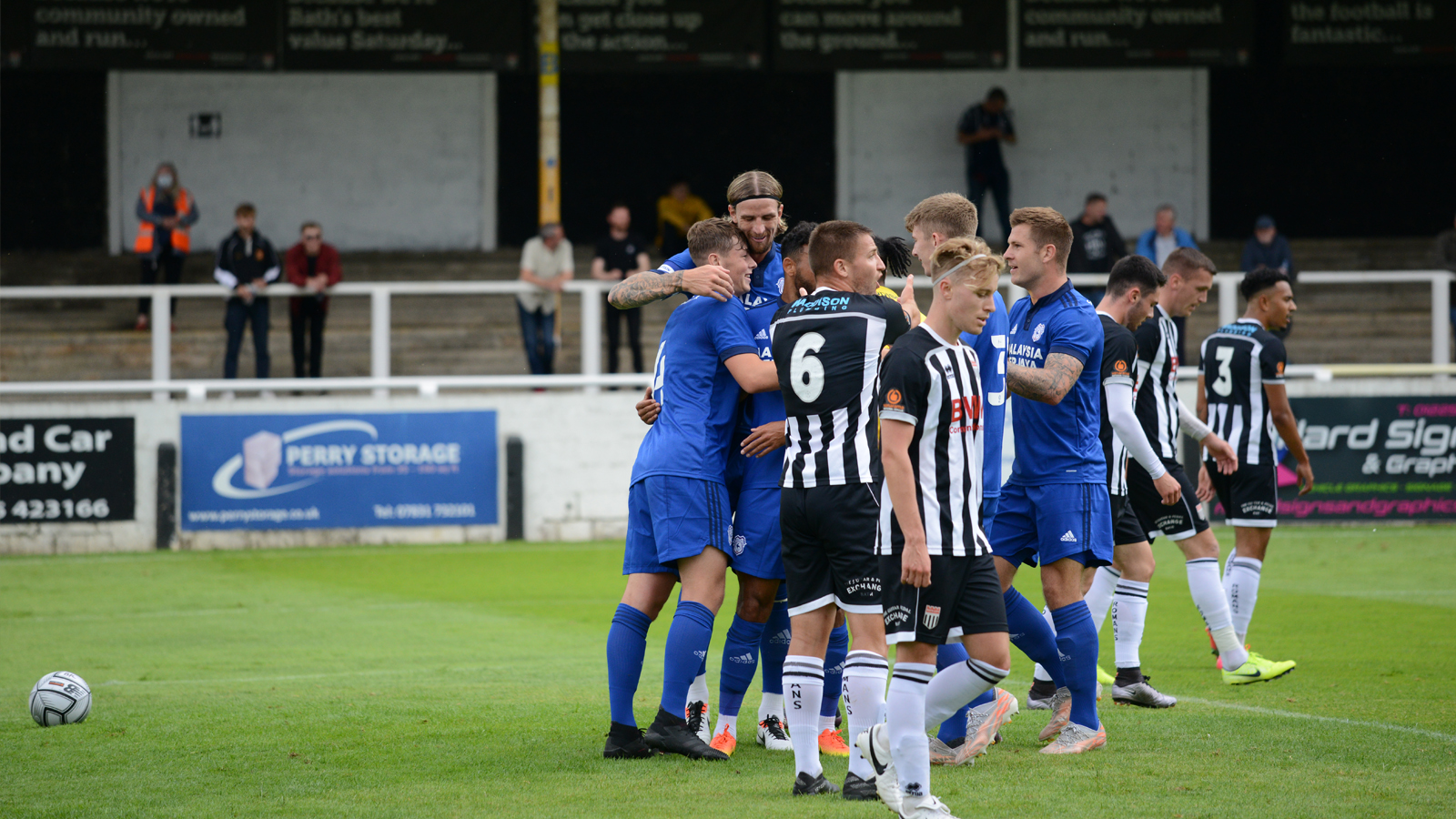 Having made appearances for both the U23 side and First Team so far in this pre-season - scoring for City in their 5-0 victory over Bath City - Oliver Denham has thrown himself wholeheartedly into the pre-season campaign, and now wants to add more minutes under his belt for the Club.
"It's been good, and tough running in and out on the ball, working our way in with a couple of games. It's all been going well so far. Playing against senior opposition is going to be a really physical, tough test, to help us get ready for when we're starting the U23 season.
"Training with the First Team and playing against grown men has been great for getting used to the physical demands of senior matches, and making that step up."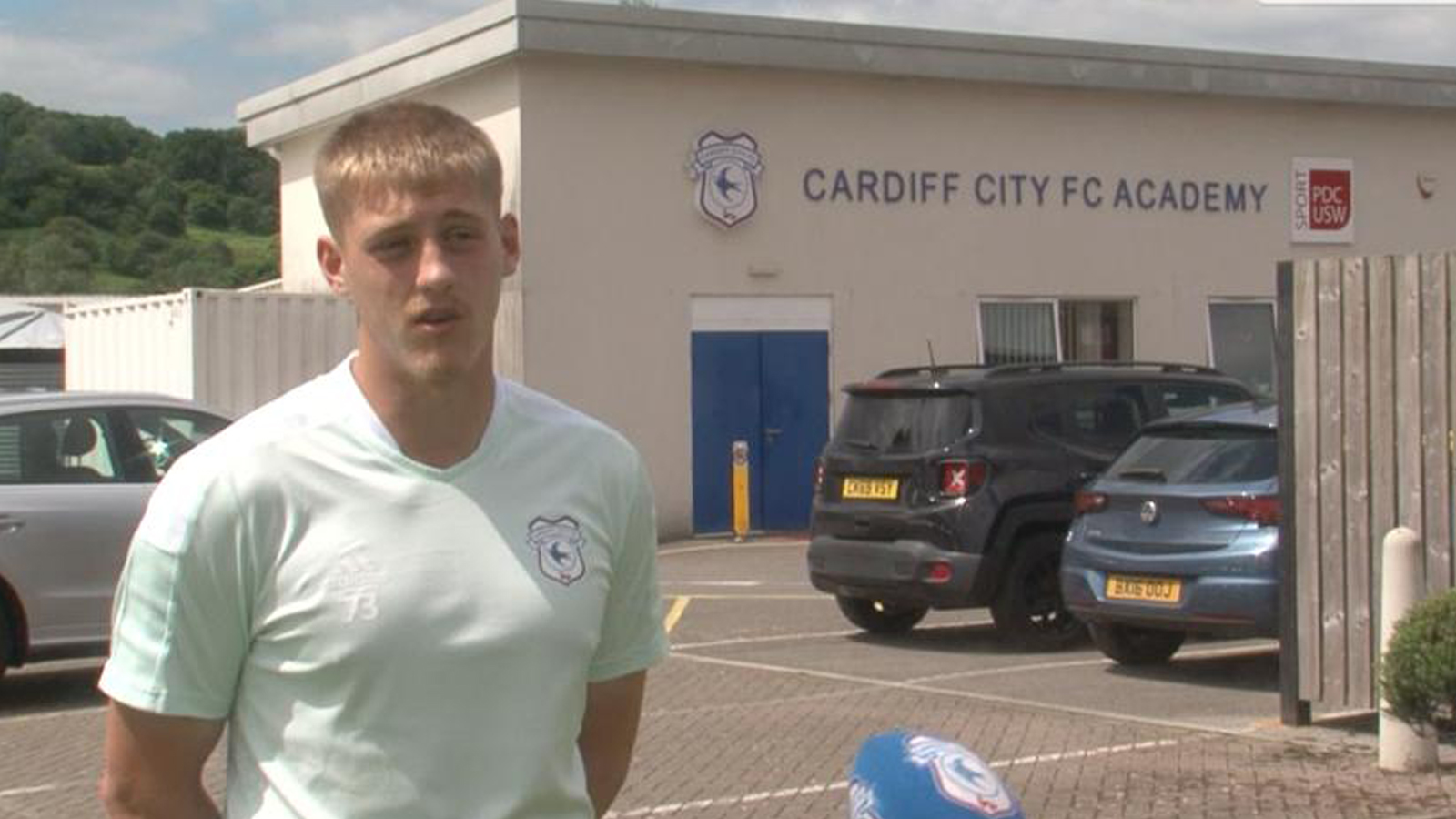 Beginning his second season as an U18 apprentice is Josh Rippon. The defender talked of his excitement of returning to Treforest ahead of another season playing under Matt Bloxham.
"It's been tough, as you can expect," began Josh. "It's been a good experience, and a return to normality after COVID affecting our season last year. It's been nice being around everyone again properly, training for full days together.
"Seeing the U23 players train has been a good source of motivation for us, and it's been good to be involved with them a bit so far. I can't wait to get back into it with the new season, having the chance to properly play again. We'll get all of the running out of the way now so that we can focus on the football in the future!"
Joining Josh in the U18 side is on of the squad's newest additions, Joel Colwill. Already familiar with his teammates from the years playing alongside them since he was a youngster, the midfielder is revelling in the change of pace presented by playing as a First Year scholar.
"It's nice to be back with the boys, to be honest with you. A bit of normality from training, as well as being here every day. It's hard when you're running about and it's been hot at times, but it's better than the rain!
"It's always good to be training with the team and playing as much as possible."
Following a busy pre-season, the young Bluebirds are now hoping to hit the ground running when the 2021/22 campaign kicks off over the next week, strengthened by the effort they've put in whilst preparing to walk out onto the pitch once more.