Academy | Young Bluebirds represent Wales at UEFA U17 European Championship
Academy
26th May
Cardiff City FC Academy saw a total of eight young Bluebirds make the trip to Hungary as part of the Welsh squad that took part in the UEFA U17 European Championships earlier this week.
Despite bowing out in the Group Stage following defeats against hosts Hungary and the Republic of Ireland, the young Dragons finished their run in the competition with a terrific 3-0 victory over eventual group winners, Poland.
With Welsh representation coming from players situated at clubs around the United Kingdom, the eight City players called up were Alyas Debono, Cody Twose, Josh Beecher, Lewys Benjamin, Luey Giles, Luke Armstrong, Troy Perrett and Dylan Lawlor.
Following their return from the competition, cardiffcityfc.co.uk caught up with Academy Head of Coaching Dane Facey, as well as Academy players Perrett and Lawlor, who discussed their experiences of being involved with the first Welsh team to reach a major tournament at youth level since 1981.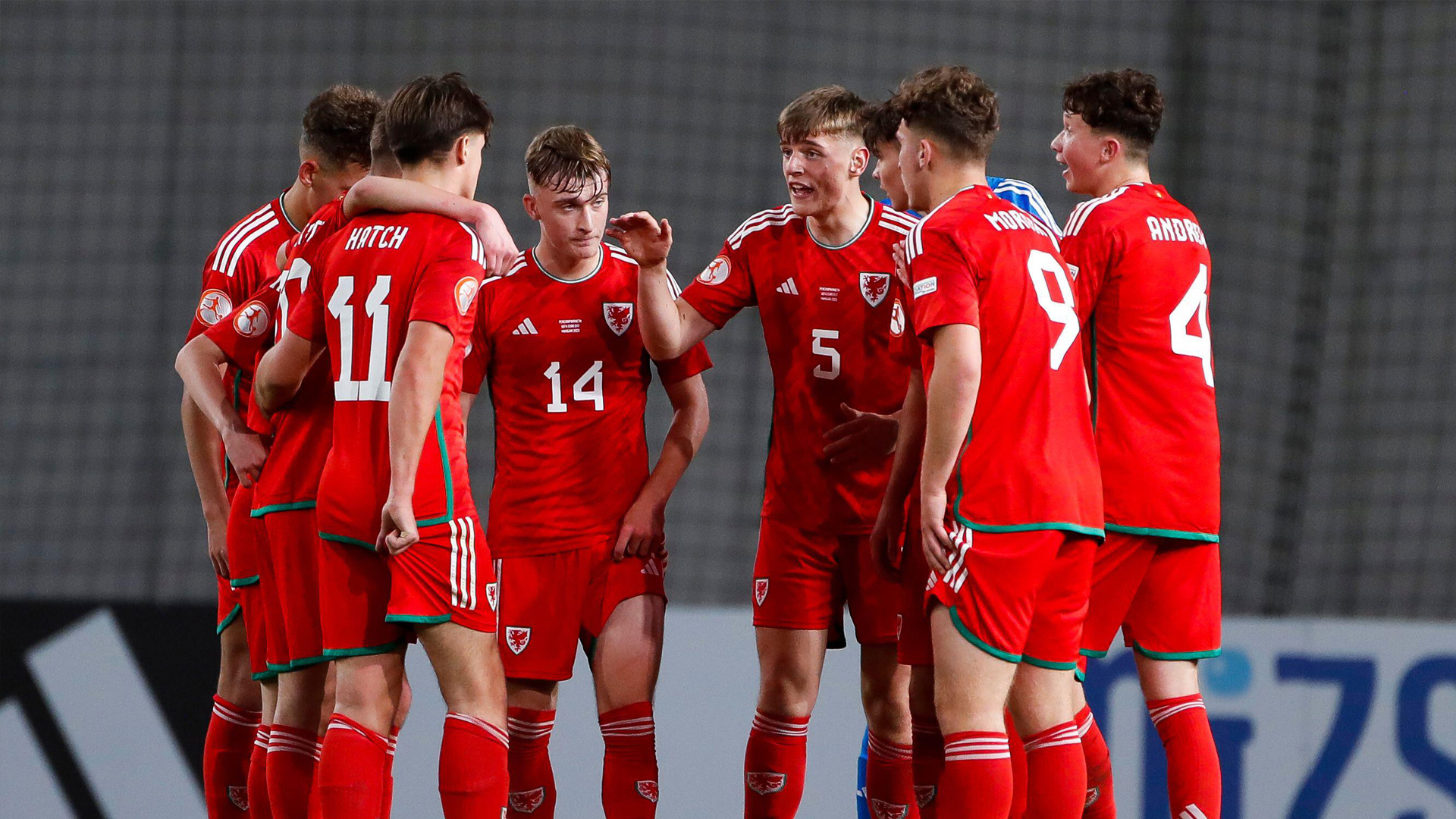 Serving as Assistant Coach in the national youth setup, Dane shared his thoughts on the challenges faced both on and off the pitch, with the experience benefitting players and coaches alike.
"We're really proud of what we've achieved as a group," began Dane. "To be the first youth team to qualify in over 40 years is something to be really happy with, and we're equally proud of the performances that the lads put in throughout our time in the tournament.
"Even though those first two results didn't go our way, I think that after the way the boys applied themselves, we've ultimately exited due to small margins.
"Having said that, we've had some incredible learning experiences for players and staff alike, and we all feel that we've been able to put Wales on the world stage in that respect, as well as Cardiff City, who has one of the most represented academies in the tournament.
"Ultimately, I think it's shown that as a club can produce players who can play at a top level, and this is hopefully a great starting point for a lot of our players on their journeys.
"We want them to now go on and thrive at international level throughout the age groups, but also for us at Cardiff City, and work to get themselves closer to that First Team environment."
"The FAW, Clubs and schools involved have done really well to collaborate and allow the lads to do their GCSE exams while they were away. We've had lads doing their exams in the morning before then playing in the evening! The players have done really well in that respect, for managing their time properly, while the boys who haven't been sitting their exams have respected their teammates' needs and have been really supportive.
"We see international representation as a really important part of the development of our young players, and the boys involved in this tournament will remember this camp for the rest of their lives.
"I've told the lads that these are experiences that they need to cherish. Sharing these with their families, who have travelled far to support their boys, is special, and it's also a massive opportunity for them to now kick on and continue their development with the Club.
"I've learned how to better help these players reach those levels, and the new investment in Llanrumney will really help us to drive these players forwards. We're really excited to see them return from their break over the next few weeks, and hopefully we can build on these experiences throughout pre-season and into the new campaign."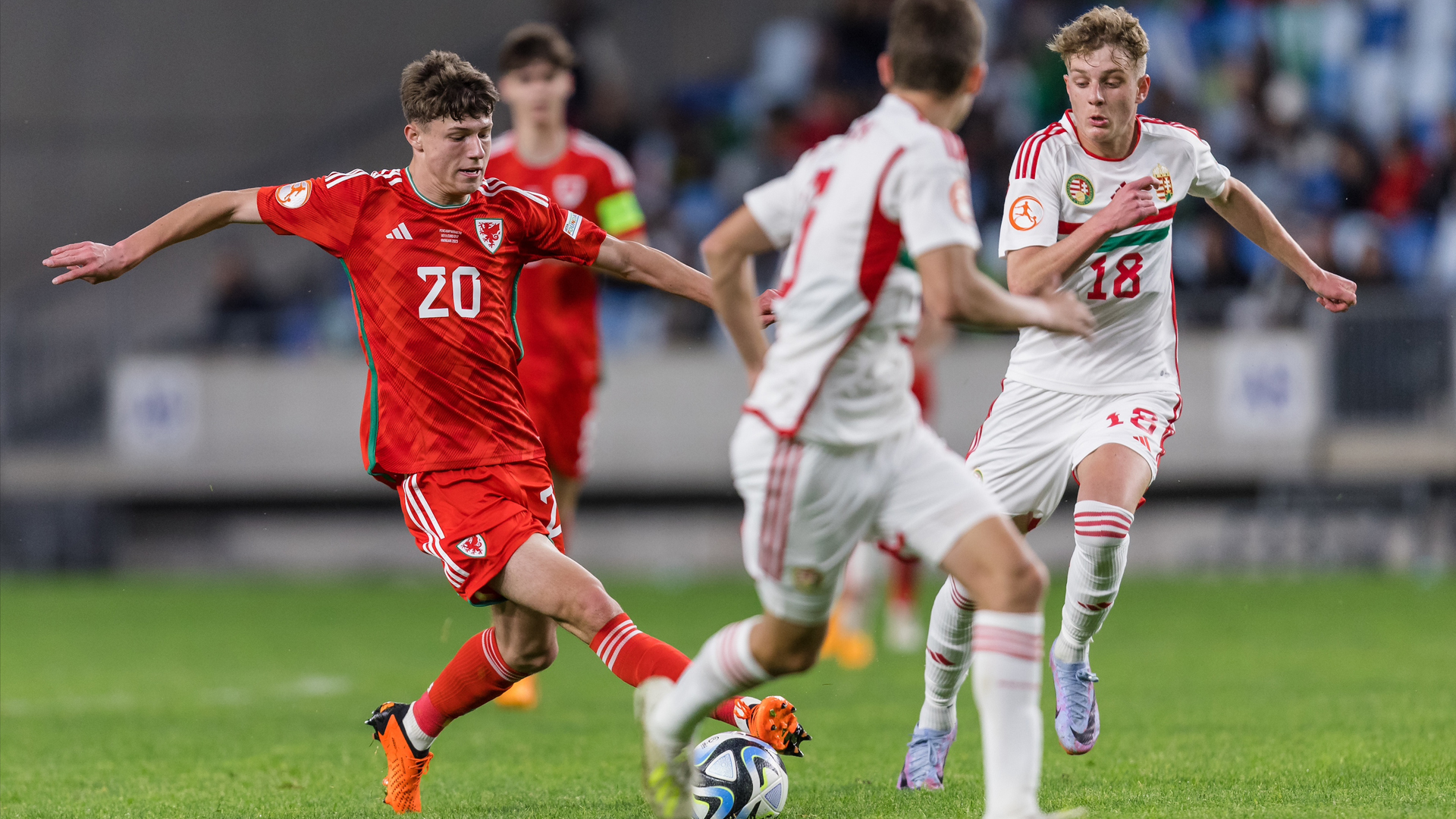 Amongst the thrill of travelling to his first international competition, Troy Perrett was one of the young Welsh players tasked with sitting his GCSE's during his time in Hungary.
Discussing his experiences both on and off the pitch, the forward expressed his delight at having represented his country on the biggest stage yet at youth level.
"It was unbelievable just to play at a tournament so big," began Troy. "It's an experience that the boys and I will cherish for the rest of our lives, and of course it was a great challenge to move from club football to playing internationally against some of the top sides in the world.
"We changed it up a bit for our match against Poland, and the boys played with confidence as we knew we had nothing to lose. We stuck to the game plan and got the result that we wanted, ending on a high.
"I had to sit a few of my GCSE's out there in Hungary, which is never something that I thought I'd have to do! The staff helped us out a lot with sorting revision rooms to work in and giving us time to revise properly; hopefully it's turned out well for us!
"Having people there in the camp with us who I knew from the Club was definitely a big positive, and it gave me that confidence to go out and be myself on the pitch. Next season is going to be tough as I move from U16 football into the U18 side, but I'm looking forward to it."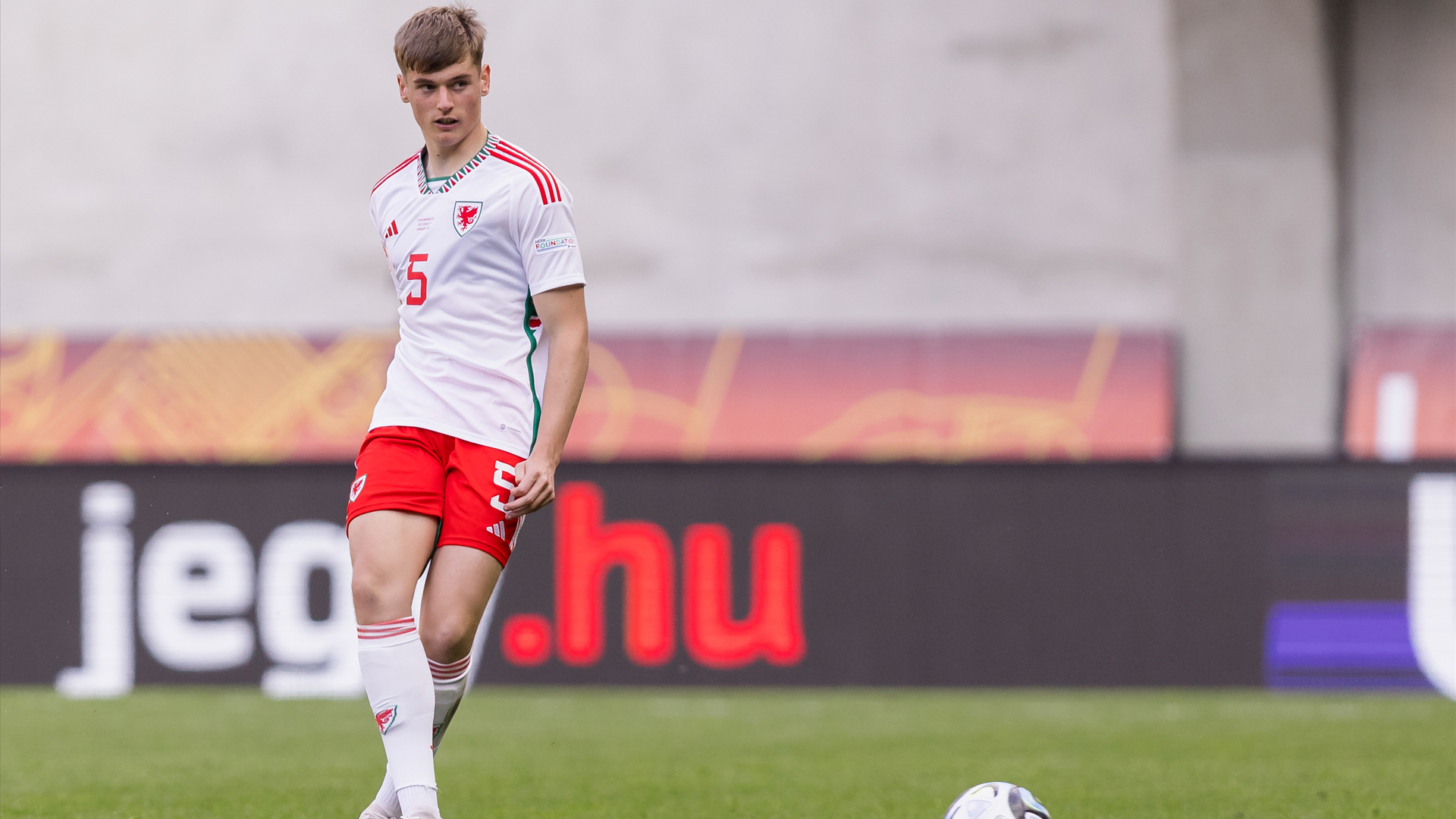 Having played a key part in the Elite Group Round that saw Cymru finish top of the qualifying group and earn their place in Hungary, defender Dylan Lawlor reflected on playing for the first time in front of a crowd of thousands, and now looks to kick on during the upcoming pre-season.
"It was different to anything I've experienced at club level," said Dylan. "Especially in that opening match against Hungary. The first two matches didn't go how we hoped they would, but I thought that we bounced back well to beat Poland, who won the group overall.
"It's bittersweet that we beat the team that topped the group, because we feel that we could've been there, but that's all part of the experience. It's an honour to have achieved what we did.
"I had a positive end to the season playing for the U21 side for City, and along with the tournament experience I've now got to take it into next season!
"I'm quite vocal on the pitch, so going from playing in a match where everyone can hear my voice to then playing in front of a big crowd where you're not heard as much was different for me. I'll have to get used to that, but the goal now is to strive to play in front of those big crowds again. That's the aim."