Adams pre-Leicester City | We need to be proactive
Interviews
17th August
Ahead of City's trip to the King Power Stadium this weekend, Ebou Adams spoke in a press conference at Cardiff City Stadium.
Addressing the press on Thursday afternoon, Ebou began by discussing his return from injury sustained later year, and making his long-awaited debut for the Bluebirds on the opening day of the season at Elland Road.
"To be honest, it was scary," began Ebou. "Being told that I couldn't play for a certain amount of time and then it getting extended again and again. Honestly it's the biggest relief to be able to step back onto the pitch; it's one of the best feelings ever.
"I'm enjoying my football even though I've only played two games. I'm buzzing that I get to play with a smile on my face and in front of a crowd. I was nervous, but the Gaffer spoke to me and as soon as I walked across the line I was in my zone.
"Then, to play at home was even better, though I was even more nervous! I can't thank the fans enough for their patience as I came back to fitness."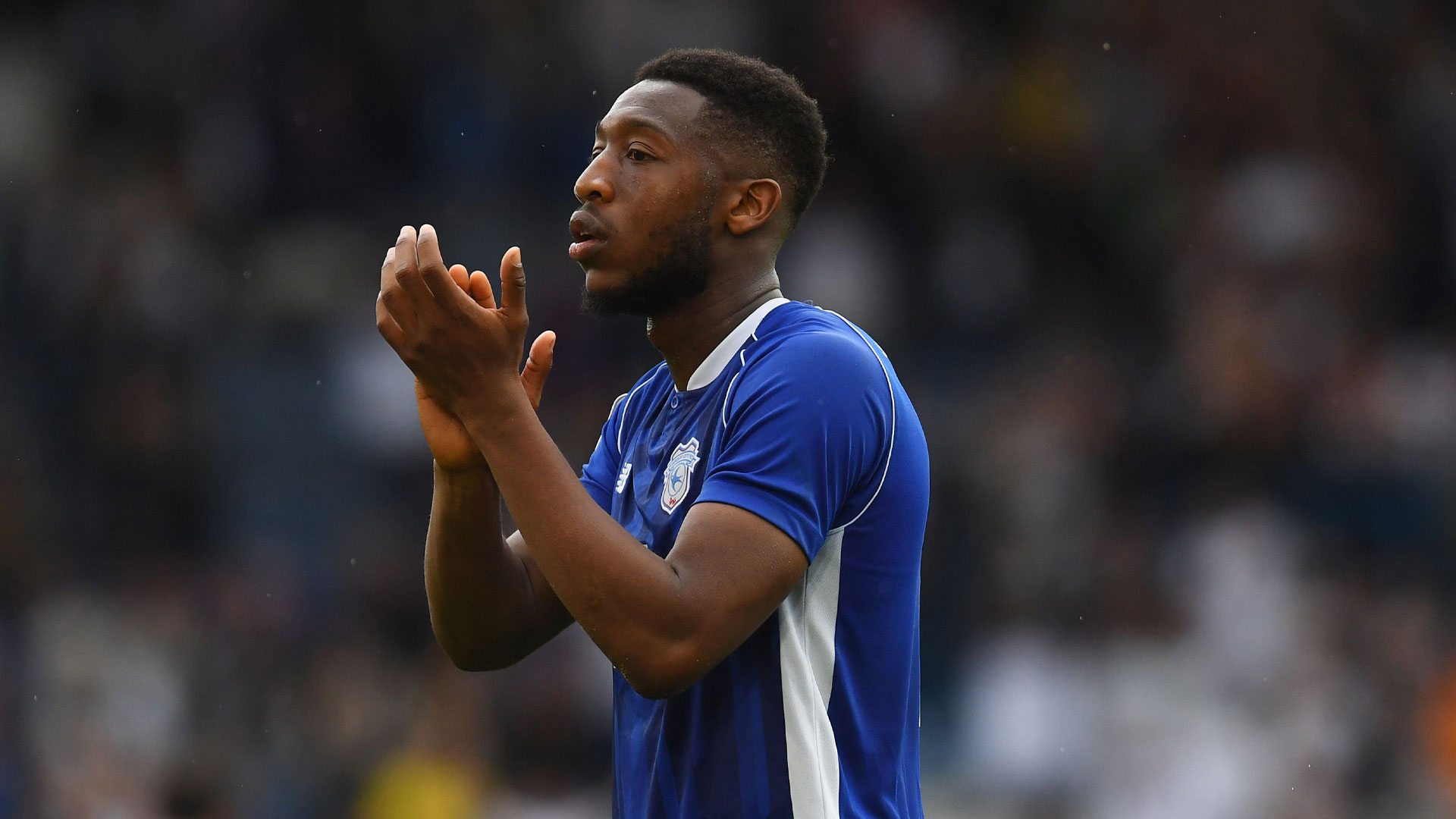 Reflecting on the beginning to the league campaign, Ebou now looks forward to the fixtures ahead, beginning with Saturday's away fixture against Leicester City.
"I'm getting there, and each game I play I feel more like myself, and even in training compared to the start of pre-season.
"I think it's going to start to show in the games, and I hope that the fans will see a player who gives 110%. The fans want someone that they can rely on to give everything and help out the team. I'm hopeful that I can do that.
"I think that there's so much more to come. With Leeds, conceding in the last minute really dampened the mood, and it was a reality check against QPR to be defeated early on in the season, because you can't go into any game being laboured.
"We need to start with a bang, and we've addressed it for when we go forward into our next matches. We need to be proactive and stamp our mark onto the game."
Watch Thursday's press conferences in full on Cardiff City TV!