Adran Premier Preview | Cardiff City vs. Pontypridd United
Women
2nd September
Cardiff City FC Women open their Adran Premier campaign for the 2022/23 season by welcoming Pontypridd United to Cardiff International Sports Campus on Sunday afternoon (04/09), 2pm KO.
Entrance is free for all who wish to attend! This game will also be streamed live via Cardiff City's official YouTube channel!
The Bluebirds head into the season opener following a positive pre-season, in which City secured wins over Briton Ferry Llansawel, Keynsham Town and Forest Green Rovers, as well as putting in a competitive display against Portsmouth.
Over the summer, head coach Iain Darbyshire has added four new signings, with exciting prospects Emily Roberts, Evie Hughes and Megan Bowen joining, as well as attacker Rhianne Oakley.
Opponents Pontypridd United were winners of the Plate Conference last season having finished fifth in the table. The Mighty Dragons head into this year under the management of James Fishlock, who was appointed in June.
"It's been a long and challenging pre-season," Iain began. "We've tested ourselves a lot, but we've come out really well. Everyone is ready for the season to start now and there's such a good excitement around the camp, both internally and externally. We're hoping for a really successful season.
"We've worked on a lot of new things, integrated the squad really well and we're as prepared as we could be. We're ready for the season ahead, with the competition for places, and the pressure we're putting on ourselves and it's only going to stand us in good stead going forward."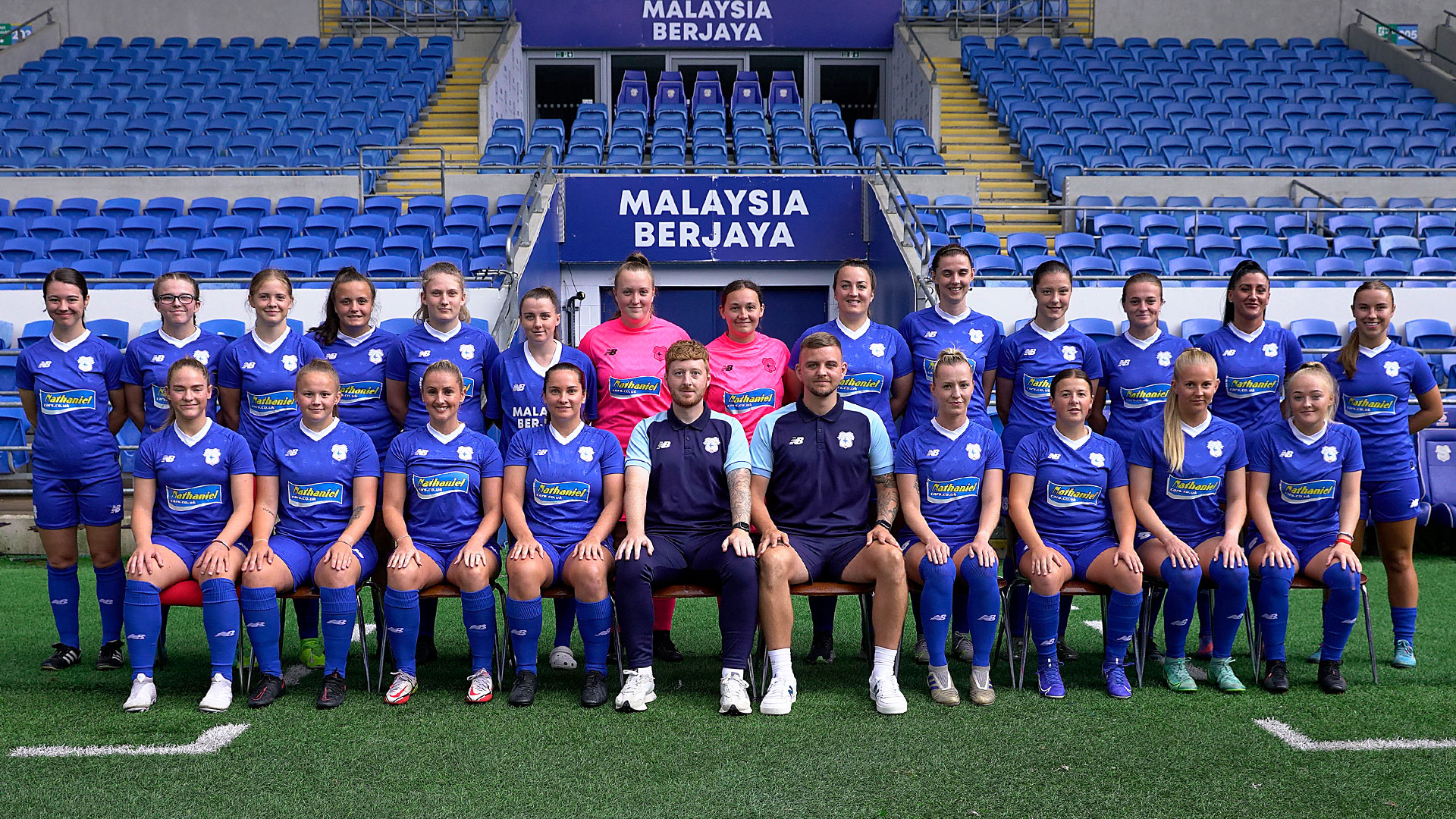 Megan Saunders was one of City's most dangerous players last season, ending the league campaign with an impressive brace at Aberystwyth Town. The Bluebirds attacker expressed she and the squad are looking to continue their momentum from the previous campaign.
She began: "I'm buzzing to get the season started on Sunday, all the girls have been great as well throughout pre-season, so we're ready to get going and hit the ground running.
"We're full of confidence. We scored a lot of goals throughout pre-season, so we're looking to take that form into the start of the league. We really want to keep the momentum going from the end of last season and start off with a win."
Ahead of her eleventh season as a Bluebird, Danielle Green added: "I'm surprised I've lasted this long to be honest, but I'm still going strong and feeling fit. I want to try and win the league before I stop playing, that's always been my aim. We've really built as a team and the squad is probably the strongest it's ever been."