Adran Premier Report | The New Saints 1-5 Cardiff City
Women
5th March
Cardiff City Women continued their unbeaten campaign with an impressive 5–1 victory over The New Saints at Park Hall on Sunday afternoon.
Despite falling behind to Helen Evans' header, goals from Zoe Atkins and Danielle Broadhurst put City ahead at the break.
In a clinical performance, Siobhan Walsh, Rhianne Oakley and Eliza Collie all netted in the second period to secure the three points.  
Head coach Iain Darbyshire made one change to the side that claimed a dramatic point at Swansea City last week, with Atkins replacing Phoebie Poole in the starting XI.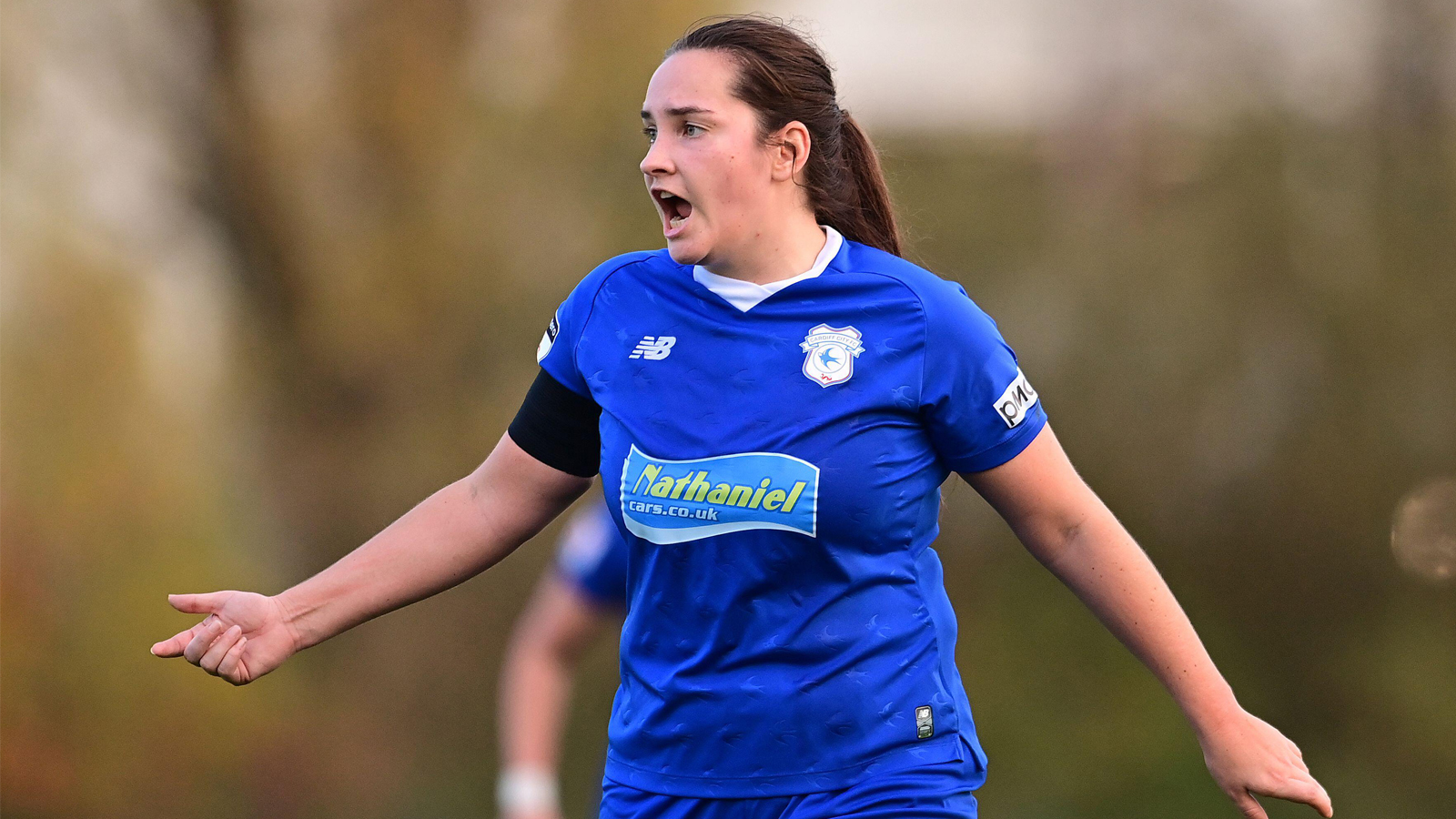 City came out of the blocks quickly and made a positive start, threatening early-on through Danielle Green. The wing-back found space in the box to shoot, forcing Sarah Parkes into a save. Involved in another positive attack, Green cut inside from the left and fired just over the woodwork.
The Bluebirds almost took the lead after seven minutes, as a fantastic delivery from midfielder Seren Watkins picked out Atkins, whose header struck the post. City found joy from crossing into the area, with Ffion Price delivering dangerously from the right, just evading Green at the back-post.
Despite City's positive start, the hosts posed a danger on the counter-attack, as a mix-up in the Bluebirds' backline led to Lucie Platt hitting the post. The Saints took the lead in the 22nd minute, as a corner was met by Helen Evans, who headed home. 
Much like in last week's draw against Swansea City to open Phase Two, City showed great character after falling behind, equalising just two minutes later. Watkins found Green in space on the left, who delivered brilliantly into the box for Atkins to turn the ball home.
City immediately pushed forward in search of a second goal and were rewarded for doing so, going ahead in the 34th minute. Defender Megan Bowen produced a fine cross to pick out Broadhurst in the box, who lifted the ball over Parkes to net in back-to-back games. After an impressive first-half fightback, Darbyshire's side went into the interval with a 2-1 lead.
The Bluebirds started the second-half positively, gaining a two-goal cushion in the 57th minute. Midfielder Watkins' corner deliveries were dangerous all afternoon, with captain Walsh powerfully heading home for her tenth goal in all competitions this season.
Darbyshire's side were clinical in adding a fourth, coming in the 64th minute, as Watkins found Oakley in space on the left, who drove into the box and finished clinically. With just over ten minutes remaining, the hosts went close to reducing the deficit through Chantelle Teare, who crossed dangerously across the box, only for Green to clear.
City added a fifth late-on, as some brilliant build-up led to substitute Collie finishing well from inside the area. The Bluebirds have a huge fixture next weekend, competing against Cardiff Metropolitan University in the Adran Trophy final at Penydarren Park on Sunday, 12 March, 2pm KO.
FINAL SCORE: THE NEW SAINTS 1-5 CARDIFF CITY WOMEN
The New Saints: Parkes, B Lewis © (Lockley 82'), Teare (Ashworth 82'), Platt (Samson 77'), Chapman, Evans, Gresham, Redding, L Lewis, Ridge, Williams. Subs not used: Rubin, Rathe.
Cardiff City Women: Chamberlain, Price, Power, S Walsh (Owen 67'), Bowen, Green, Watkins, Broadhurst, Pearce (Collie 67'), Oakley, Atkins. Subs not used: Poole.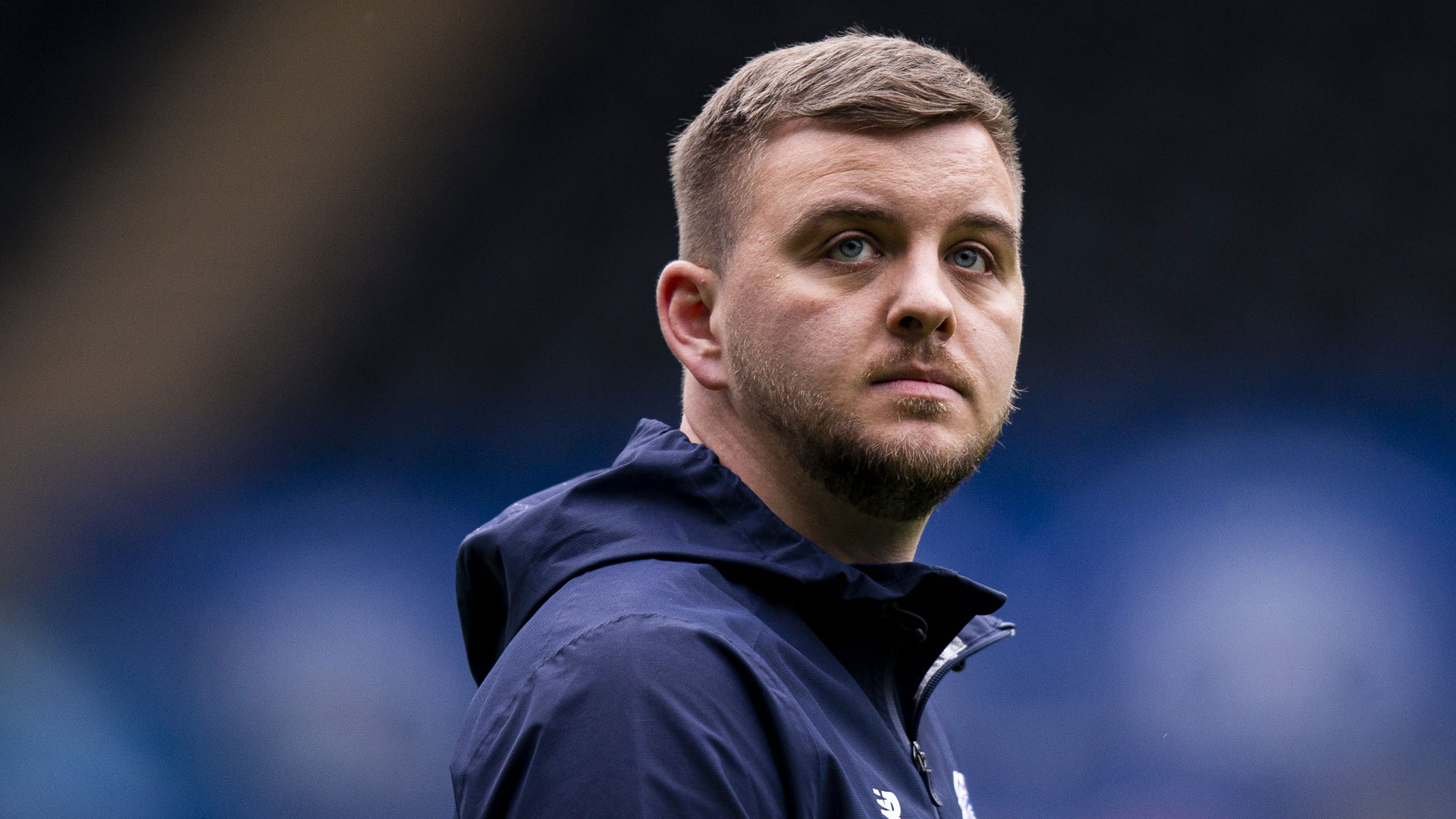 Speaking after the final-whistle, head coach Darbyshire highlighted where the Bluebirds can improve in the upcoming fixtures.
"The game went pretty much how we thought it would go," Iain began. "TNS deservedly went ahead. We weren't quite at it; we were second to the ball and it took us a while to wake up. When we did, we got the two goals with two great finishes. At half-time, we stressed that we needed to up the standard and to stick to principles, make sure we do the right things and we controlled that second-half wonderfully.
"It's probably the fourth time in the last month where we've had to show a bit of character. We've got great resilience, but it's not a habit I want to keep relying on. We'll be working on that, we need to start games a little bit better. We had a lot of fatigue from last week's game and we haven't been able to rotate as much as we like. It's all part of the business end of the season and we'll make sure we're ready for it."
One of City's standout performers was defender Bowen, who produced a fantastic assist for Broadhurst's goal.
The Bluebirds centre-back added: "We started a bit slowly. We knew it was going to be a tough game after they had a great result last week, but we knew what we had to do. In the second-half, we managed the game and were unplayable. They didn't have any chances in the second-half, so it's a performance to be proud of.
"It shows the mindset of the whole team. We're never defeated when we go a goal down. We scored within a few minutes of going behind, so for us, it doesn't matter what the scoreline is, we still have belief in ourselves and the capabilities of the team.
"It's time now for us to reflect on the league, but also focus on the cups. We've got two finals coming up and it's just another game for us. We aren't putting too much pressure on ourselves, because we know what we can do, we're going there to win and we believe that we can do it."