Adran Trophy Match Preview | Cardiff City vs. The New Saints
Women
9th February
Cardiff City Women look to book a place in the Adran Trophy final as they welcome The New Saints to Cardiff International Sports Campus on Sunday (12/02), 2pm KO.
In a huge fixture for City, entry will be free of charge!
The Bluebirds head into the fixture on the back of defeating the Saints 5-1 in the final game of Phase One in the Adran Premier.
Iain Darbyshire's side have had a positive campaign in the Adran Trophy so far, progressing with wins over Briton Ferry Llansawel and Llandudno.
City will be looking to go one better than last season, when the Bluebirds made it to the Adran Trophy Final, before falling to a narrow 1-0 loss to Cardiff Metropolitan University.
Opponents The New Saints have claimed victories in this year's competition over Cascade and Pontypridd United, which has seen them earn their Semi-Final place.
"We're aiming for silverware this year and this will be the first opportunity to get it," Iain began. "We need to take this next step now. It'll be a difficult game against TNS to get into the Final in March, but it was part of our targets at the start of the season, so we're fully focused. We're rested after the weekend and we're ready to go.
"It was the only regret we had last season. We were the dominant team in the Final and didn't manage to win the game. We put that right in the second cup final a few weeks later, but this year, we'll make sure we won't leave it to chance and make sure we get the job done."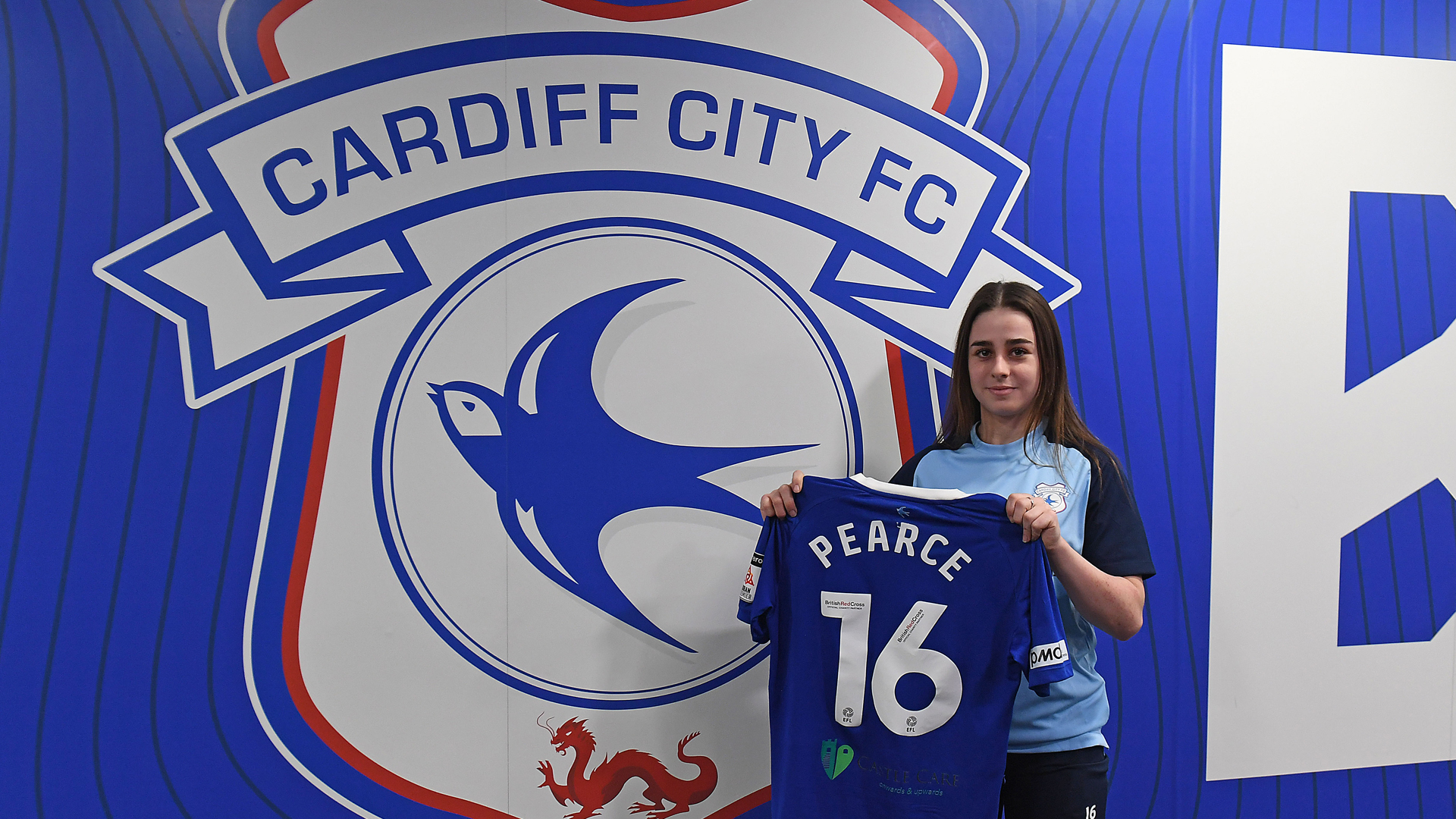 City's exciting new recruit, Manon Pearce, added: "It's great being with the girls and training with them. The intensity has been really good and I've been enjoying it. It's been really nice settling in here, everyone gets along, so it's been great so far.
"It is a good time to come into the Club. Being top of the league is a bonus. Getting into a final would be a really good experience. Most players here have experienced it last season, but it'd be great to do it this year."