Bluebirds Experiences up for grabs on Matchdays at CCS!
Community
31st October
As part of our ongoing efforts to make your matchday experience extra special this season, earlier in the 2019/20 campaign we brought our own twist to a famous gameshow to the Family Stand in the form of the Blowzone!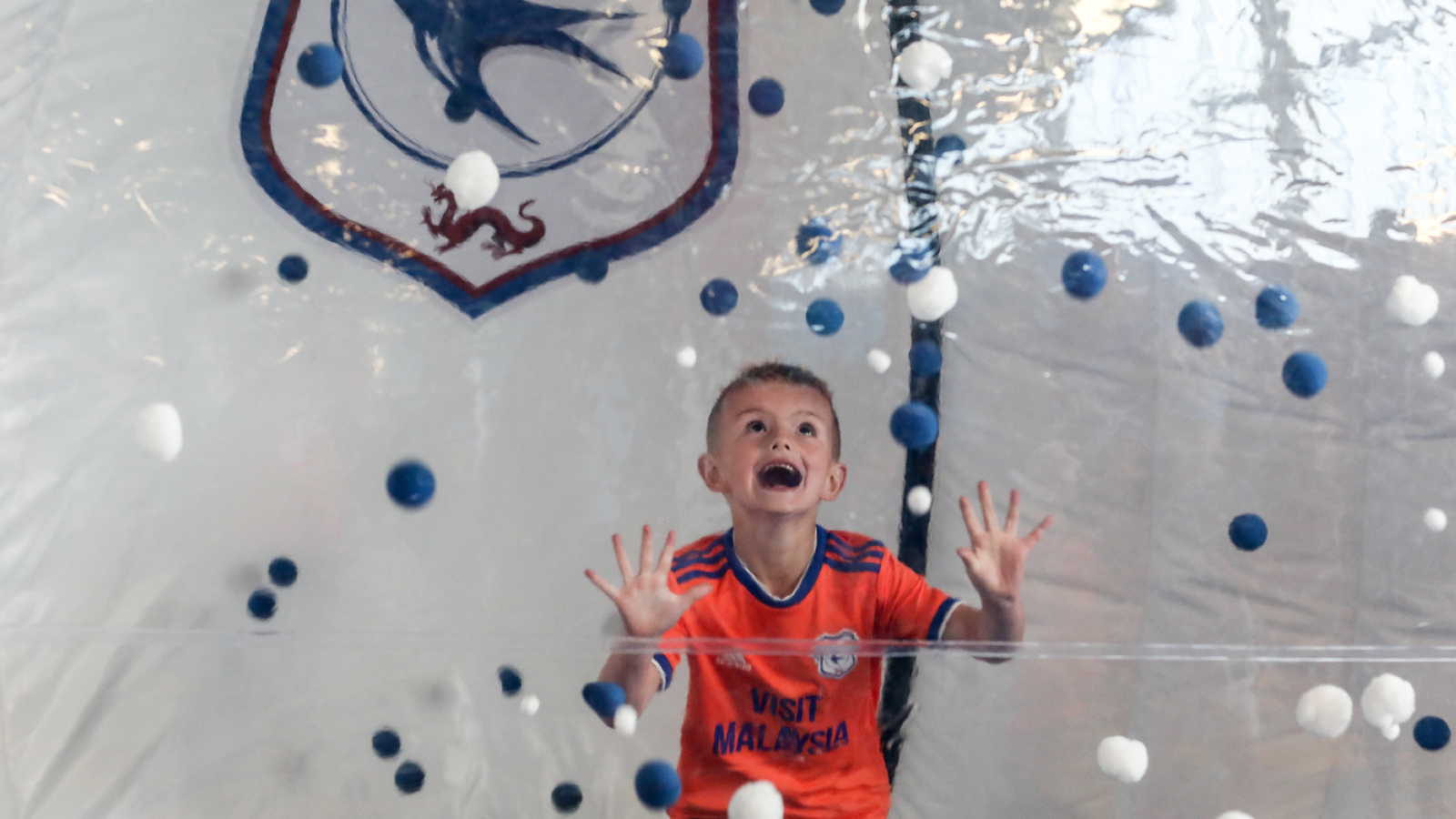 The Blowzone is a fun game where Junior Bluebirds in the Family Stand were asked to stand in the enclosed space and try to grab tickets as they flew through the air.
If the City supporter caught a certain lucky ticket, then the young Bluebird's prize was the special Bluebirds Experience of being a mascot at one of our home matches!
The Bluebirds Experience gives the young mascot the once-in-a-lifetime chance on a City matchday to meet City's First Team players, walk out with them before the match, receive an official 2019/20 home kit, and more!
As a Club, Cardiff City FC recognise that not every child gets the opportunity to participate in the mascot package for a variety of different reasons. By giving our young supporters the chance to get involved and win a Bluebirds Experience before kick-off on a matchday, we want to ensure that no one is being left out as we are there for the next generation of Bluebirds.
The winner of our first free mascot package of the season was Gracie Harris, aged 9, who will be a mascot at the Birmingham City fixture on Saturday.
Two other lucky winners have been selected to be mascots for the home fixtures following Saturday's match, as Thomas Mitchell (aged 6) and Regan Mahoney (aged 10) will claim their prizes ahead of the matches against Bristol City and Stoke City, respectively.
If your Junior Bluebird missed out on the chance to take part last time they were in the Family Stand at CCS, we have lots of fun games and activities going on before kick-off throughout the season.
Additionally, we will have more Bluebirds Experiences up for grabs for our loyal young City supporters, with the Blowzone set to return in the coming weeks!
Help us make your matchday extra special this season! If you're celebrating a birthday, anniversary or milestone, or have a story ypu think we should know about, email club@cardiffcityfc.co.uk. We'll be in touch!