Bluebirds Rewards | Meet Aaron Ramsey and be part of iconic Club montage!
Commercial
11th August
We are into Week 2 of the season, and there is so much more available on Bluebirds Rewards since our launch last week!
Click here to head to the portal now and redeem your points against exclusive prize draws, new rewards & experiences.
This week we are offering three fans priority access to meet Aaron Ramsey at our exclusive signing event, as well as offering every supporter the chance to have their photo added to an iconic Cardiff City FC montage! There are also new challenges for you to win bonus points and exclusive prizes.
Don't forget to check out all of the matchday polls, trivia questions, predictors and Pick-a-Player to earn Bluebirds Rewards points and get your name at the top of the leaderboard!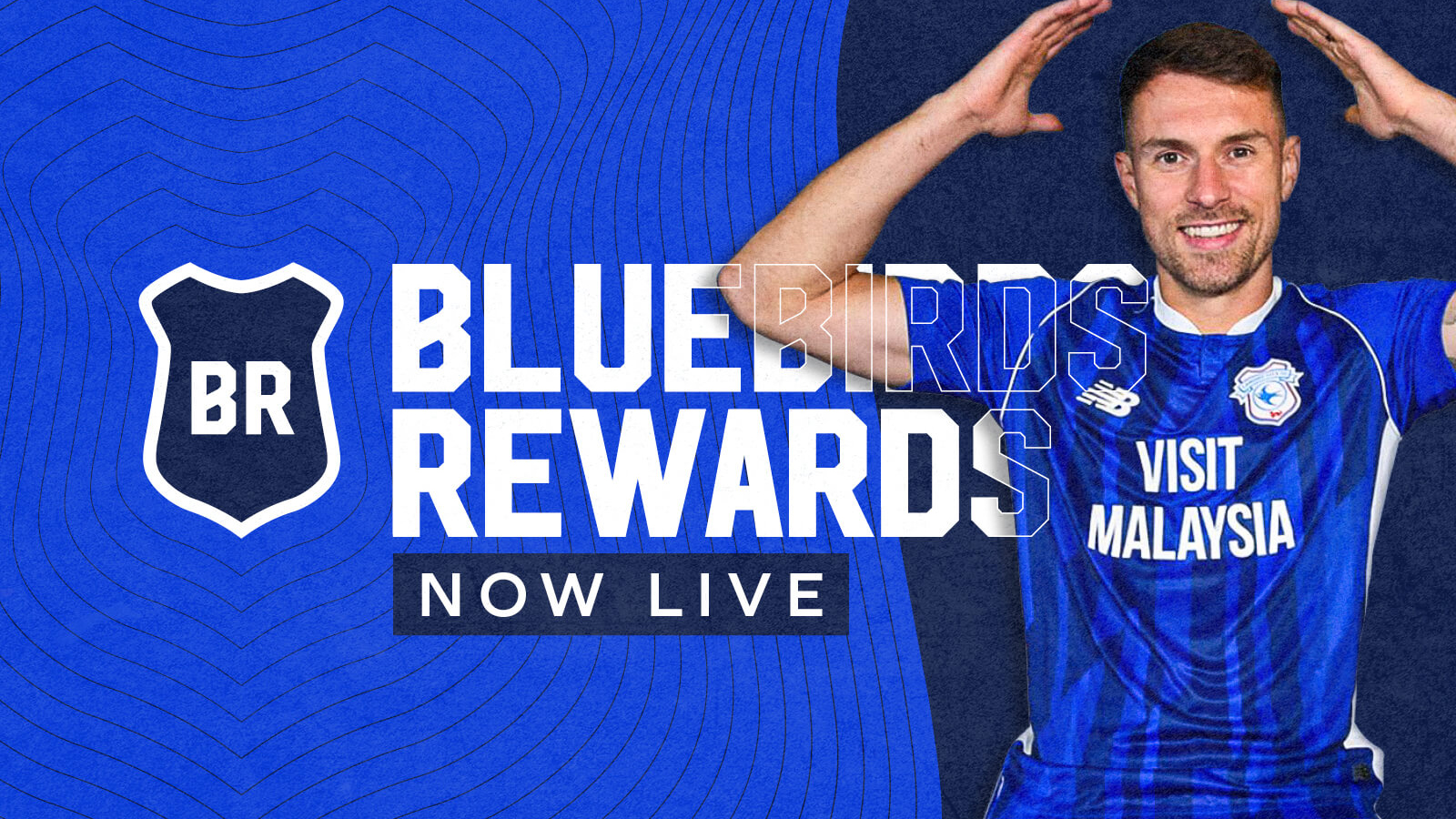 Aaron Ramsey Signing Event - Priority Access via Bluebirds Rewards!
Be the first ones to meet Aaron Ramsey next week, with priority queuing access to Aaron's signing event on Thursday, 17th August!
Fans will need to enter the Prize Draw before 9:00am Wednesday, 16th August for the chance to win. Winners will be contacted on Wednesday, 16th August to confirm their prize and to secure their place at the front of the queue for this event.
Complete the 'Link your card and spend' challenge to earn a bonus entry and increase your chances of winning.
Good luck, Bluebirds!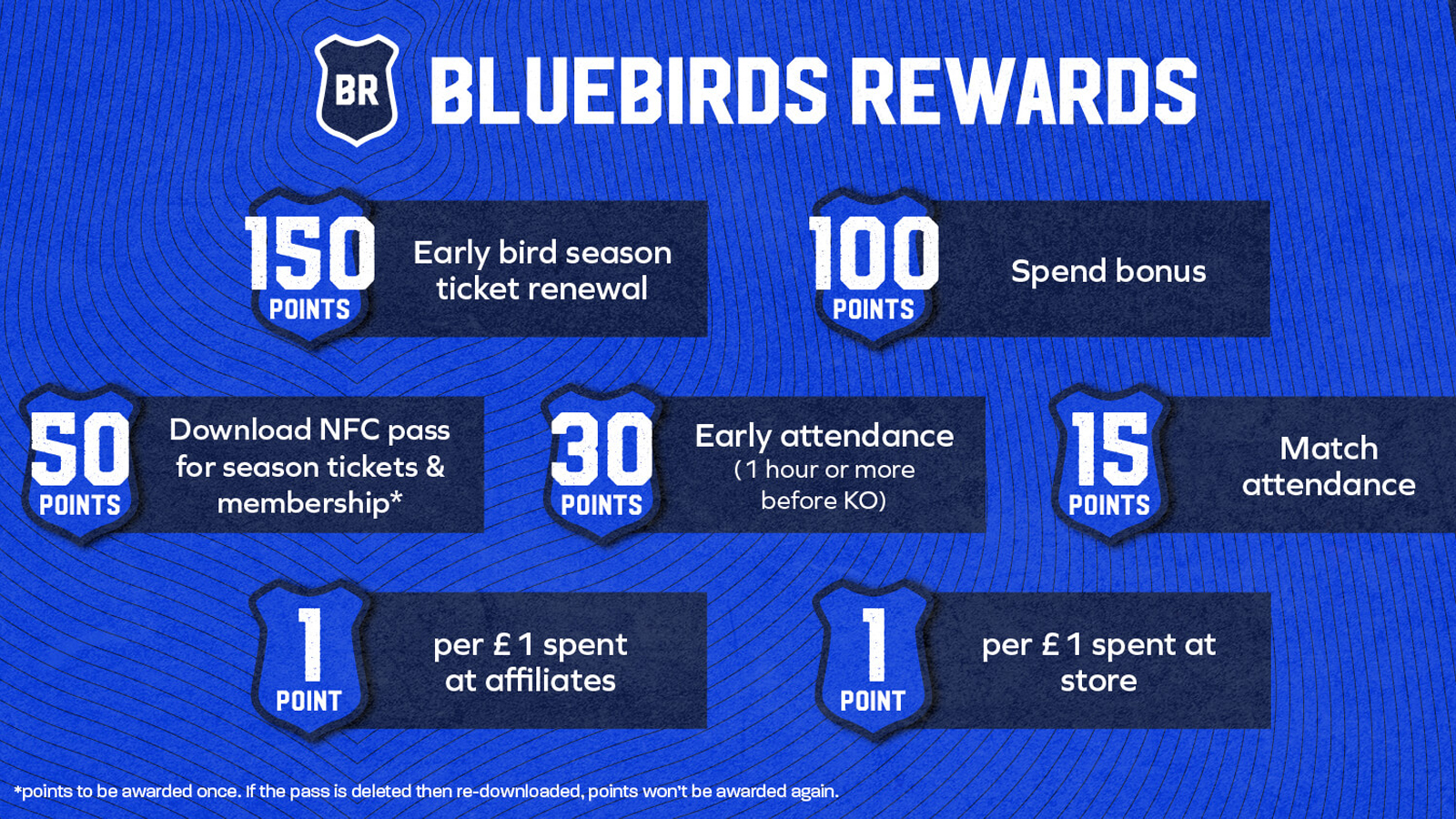 Be part of the Cardiff City FC montage
Every fan who links their card and spends with a non-Cardiff City affiliate retailer will automatically have their photo added to an iconic Cardiff City montage!
This image will form a key part of the matchday experience for the Bluebirds as the head out for home fixtures at CCS.
To be part of club history, transact with one of our big-name affiliates including Deliveroo, eBay, Sports Direct and more by 31st August!
Link Your Card here.
New Game: Pick a Player
Introducing our latest game, 'Pick a Player'! This is your chance to earn exclusive prizes throughout the season based on how your player performs; you'll earn points every time they score and for playing a full 90 minutes, but could lose points for bookings and red cards.
 And that's not all! If you top the leaderboard each month or lead at the end of the season, incredible exclusive prizes await!
 See all the great ways to win points below:
Pick a Player – Climb to the leaderboard and stay at the top each month to earn rewards.
Score Predictor - Guess the correct score for points, predict three correct scores during the season to win an exclusive gift!
Trivia - Sharpen up your Bluebirds knowledge with our monthly trivia questions & polls.
Voucher Codes – Pay attention to the LED screens at CCS at half time and enter the bonus codes to win more points!  

Bonus codes will be shown at half time at our clash with QPR this Saturday!
 Don't miss out on this exciting opportunity to earn points and rewards. Join us now on the portal and dive into the action! Play today by clicking here.