Bluebirds Rewards | New Season, New Rewards and Games!
Club News
27th July
Cardiff City FC are delighted to announce the return of Bluebirds Rewards for the 2023/2024 season from Thursday, August 3rd, 2023.
As a Season Ticket Holder or Club Member, you'll get exclusive access to our loyalty programme!
A new season to earn points towards bigger and better rewards! Earning points in the Bluebirds Rewards programme is super easy! You can accumulate points by attending matches and engaging via the portal. Additionally, every purchase made with our esteemed affiliate retailers, will help you earn more points.
Bluebirds Rewards have a range of selected retailers for the 2023/24 season, link your card and spend with our exclusive affiliated partners. By doing this, fans will have the opportunity to earn extra entries for our featured prize draws!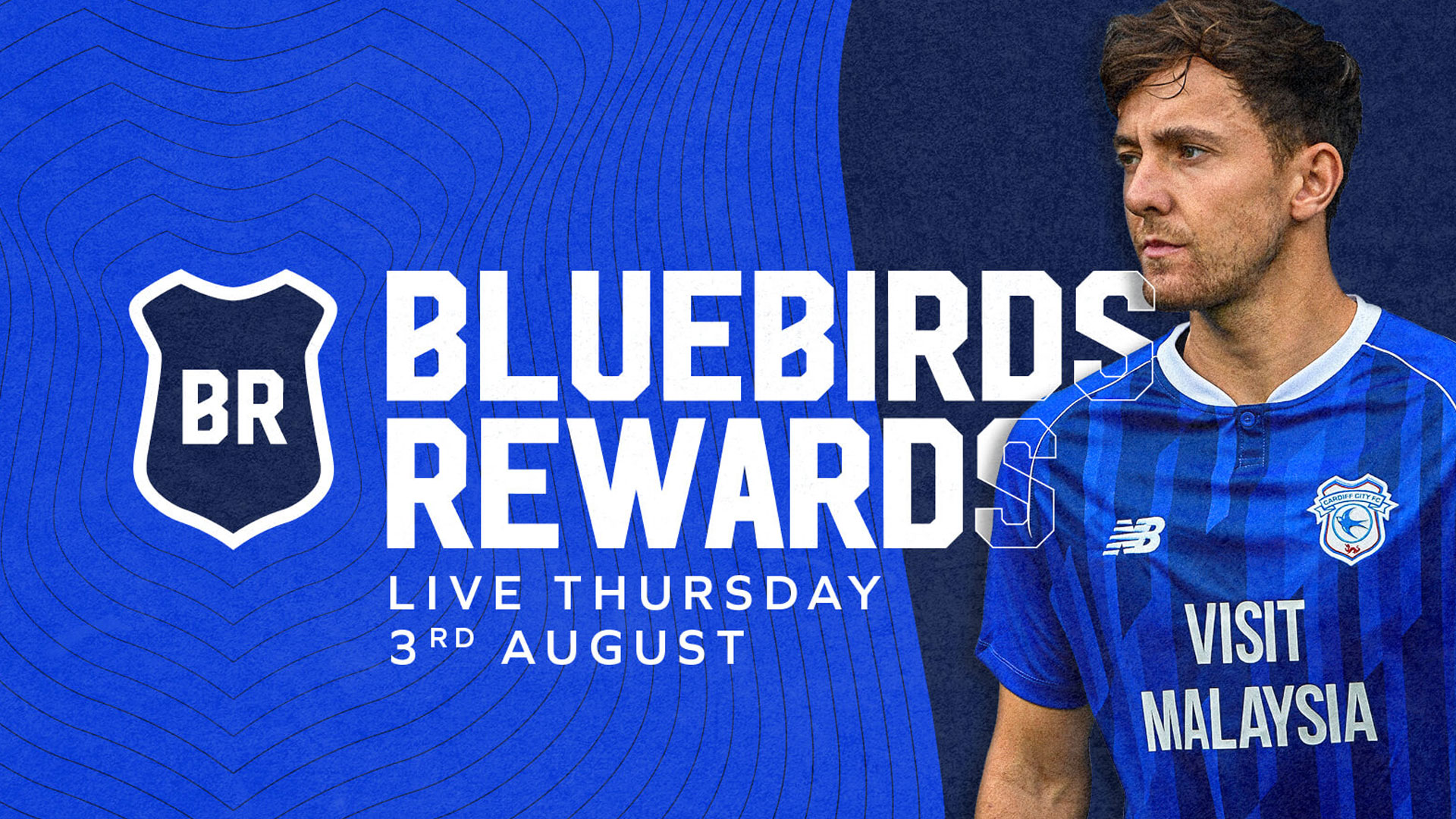 In other exciting news, we're introducing a brand-new game for the 23/24 season, Pick a Player. Get ready to embark on a thrilling virtual journey while earning exclusive prizes and bonus points along the way! Compete with other Bluebirds Rewards users throughout the season and see which fan will be on top with the most points. The points you accumulate can be redeemed exclusively on our rewards portal.
We have listened to your feedback from last season, get ready for a new campaign of Bluebirds Rewards as we have a range of new and exclusive rewards for our fans! Prizes include unforgettable experiences, one of a kind merchandise, and much more!
Don't miss out on Bluebirds Rewards by becoming a member for the 2023/24 season!