Cardiff City FC Women | 2023/24 Season Tickets on sale now!
Women
13th September
Ahead of the 2023/24 Adran Premier season kicking off this weekend, Season Tickets are now available to purchase for Cardiff City FC Women's upcoming campaign.
Following the side attaining semi-professional status last month and adhering to FAW guidelines, the decision has been taken to have City's home fixtures be ticketed this season.
With matches now ticketed, the Season Ticket offers the greatest value to City supporters who want to continue backing the Bluebirds throughout the upcoming league campaign, with City's first home match coming against Aberystwyth Town on Sunday, September 24th.
Season Tickets are available for £40* for adults and £2 for U16s, granting supporters access to all ten of the Club's Adran Premier home fixtures.
Gain access to fixtures with a personalised Season Ticket Access Card or Personalised Digital Season Ticket Pass on your smartphone.
While the Season Ticket covers all ten home matches, this season individual match tickets will cost £5 for adults and £1 for U16s.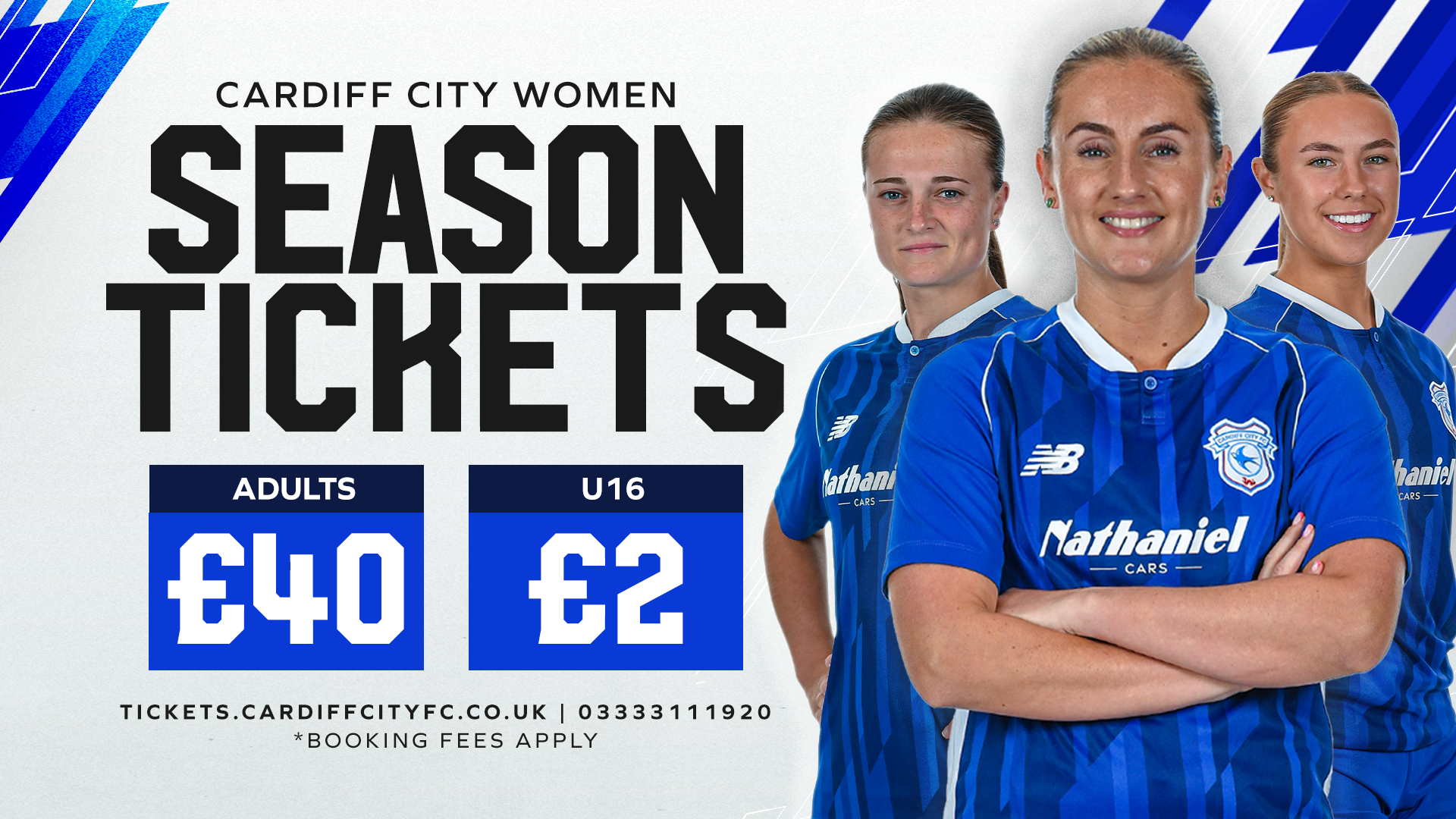 Discussing the announcement, Cardiff City FC Women's Manager Iain Darbyshire said: "I think that this highlights the growth and development of Women's football across Wales in the last few years. What we're offering deserves to be monetised and valued accordingly, and this is a step in the right direction. We are the current Adran Premier champions, and this development reflects that.
"It was important for us to get the season ticket out, as it will save the supporters money, alongside the other benefits of having purchased one. It's a great way to show support for the Women's team, with any income from these matches coming straight back into the development of the side.
"We'll be improving what we offer year on year, and really want to grow our fanbase and for our supporters to continue to have a great fan experience on matchdays.
"The prices have been carefully considered and we want to make sure that what we're offering is of good value. It's an exciting time for the team and the Club as we take our first steps as a semi-professional side, and we can't wait to be back at home in the league next week."
*A £2 booking fee will apply.