Cardiff City FC Women | Fixture Update
Women
8th November
With the fire break lockdown now complete, the Bluebirds return to training this week and competitive action this Sunday (Nov 15th) away at Cardiff Met.
We caught up with Cardiff City FC Women Head Coach Iain Darbyshire to discuss the time away from football.
"We've been in close contact with the players," Iain began. "We set them a number of challenges during the lockdown. There was a lot of running.
"Spirits are high. We're really looking forward to getting back to training and playing. We've got a really busy fixture list now, which is exciting. We can't wait to be back!"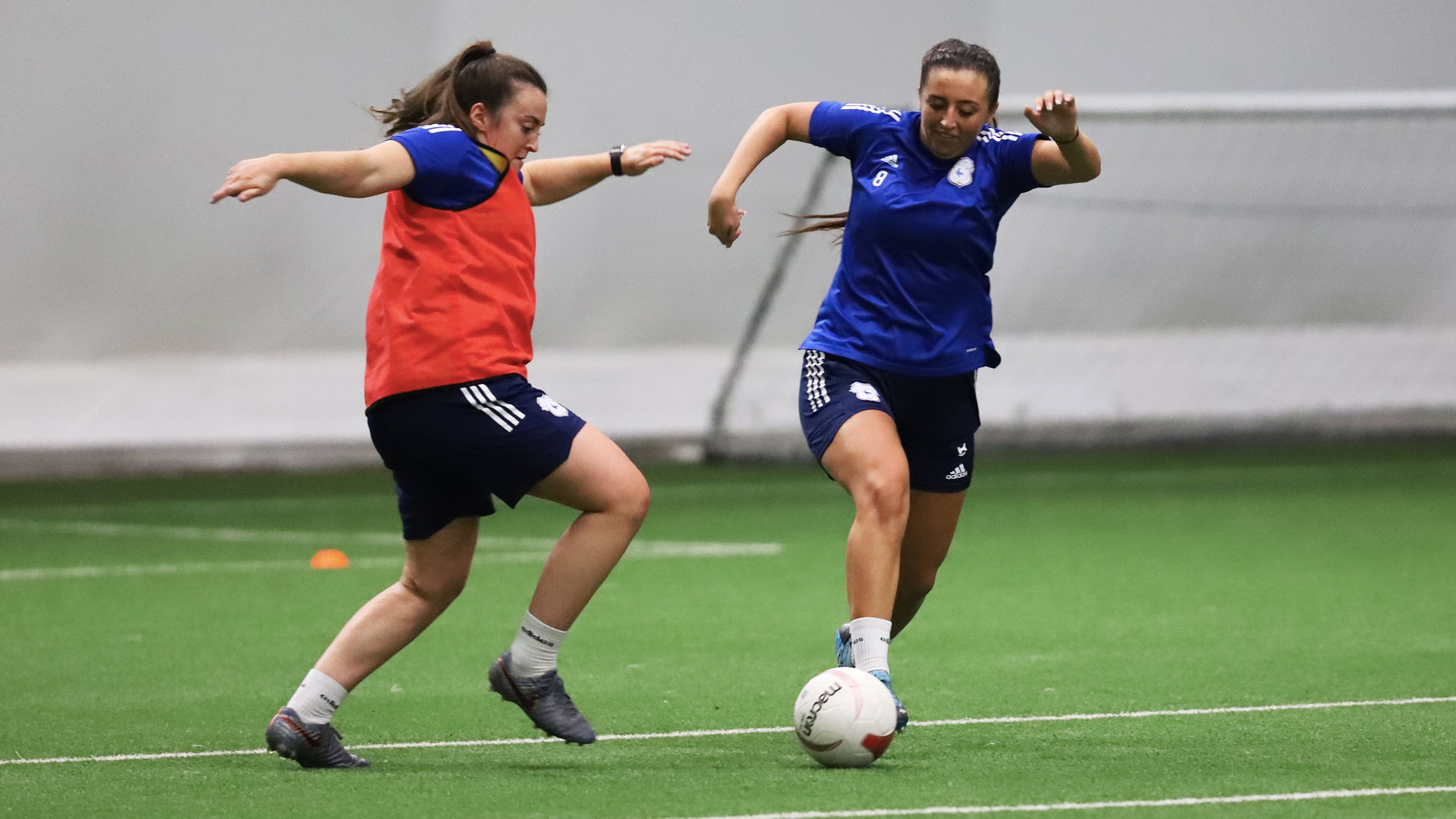 The Bluebirds won two of their three competitive fixtures before the shutdown halted the campaign. Iain continued: "The foundations were put in place before lockdown. There are no excuses. We've got a tough game against Cardiff Met immediately when we come back, which is a positive challenge for us.
"We're in a good place and the girls have done really well fitness wise. We'll be going into that game looking to put in a good performance.
"They're always a good side. We played them in pre-season and it was a good, challenging game. If you want to be challenging for titles and cups then you've got to win these games.
"We've got them twice and Swansea once before Christmas. It'll definitely be an interesting few months for us."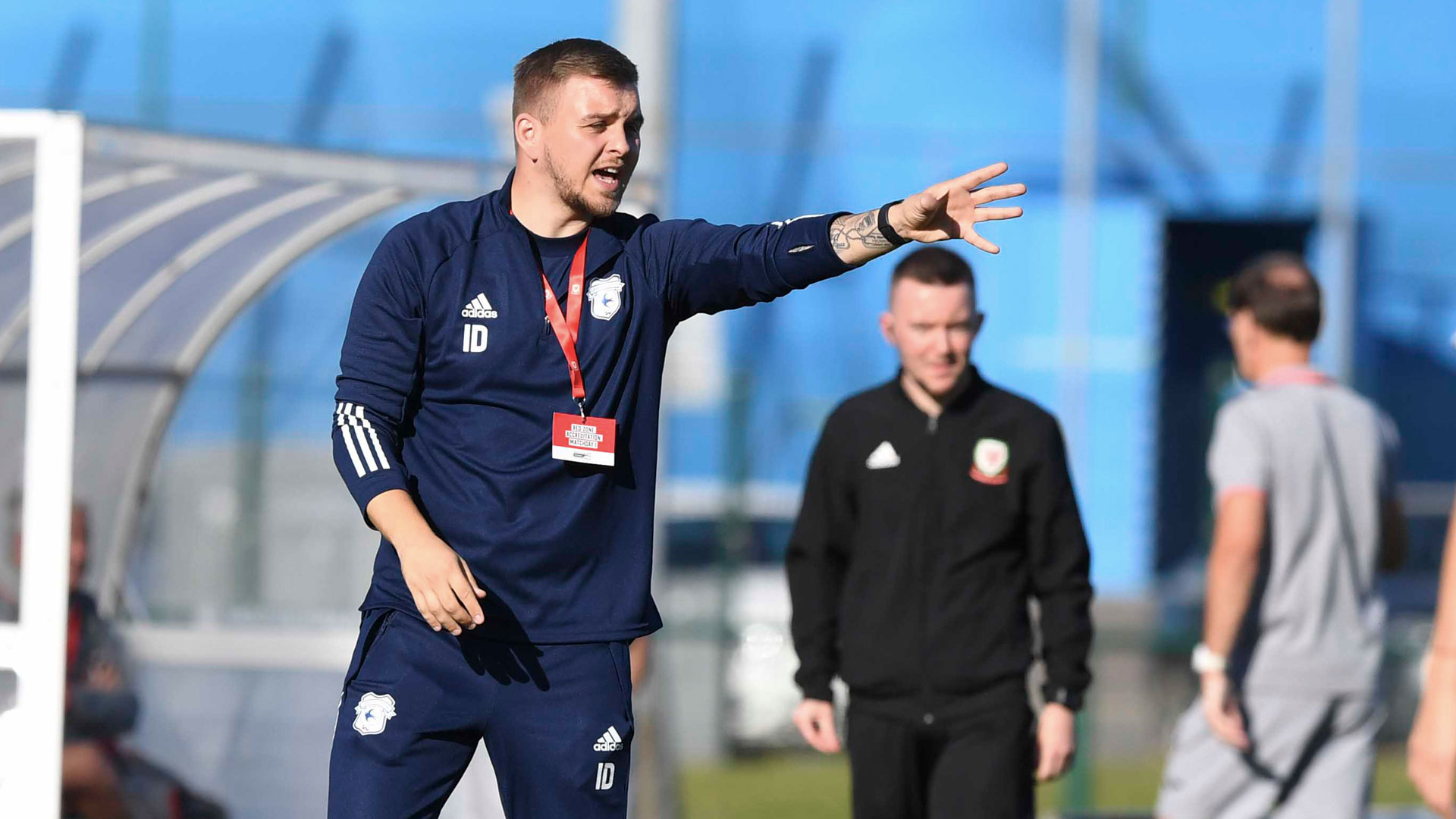 HIGHLIGHTS FROM CITY'S MOST RECENT MATCH - A 7-2 WIN OVER CYNCOED
An amended version of City's remaining 2020/21 fixtures can be found below.
2020/21 Fixtures in full...
Sun Sep 27 SWANSEA CITY H (0-3)
Sun Oct 11 Britton Ferry A (5-2 - Atkins, Owen, Daley, Poole, C.Walsh)
WPWL Cup - Sun Oct 18 Cyncoed A (7-2 - Poole 3, Norman 2, Jeremiah, Underdown)
Sun Nov 15 Cardiff Met A
WPWL Cup - Sun Nov 22 PORT TALBOT H
Sun Nov 29 ABERYSTWYTH H
Sun Dec 06 PORT TALBOT H

WPWL Cup - Sun Dec 13 SWANSEA CITY H

Sun Dec 20 CARDIFF MET H
Sun Jan 03 Abergavenny A
Sun Jan 17 Cyncoed A
Sun Feb 07 ABERGAVENNY H
Sun Feb 28 CYNCOED H
Sun Mar 07 BRITTON FERRY H
Sun Mar 21 Port Talbot A
Sun Apr 04 Swansea City A
Sun Apr 11 CASCADE H
Sun Apr 18 Aberystwyth A
A date for our away WPWL clash with Cascade will be confirmed in due course. The Bluebirds will also take part in the FAW Women's Cup later this season.