Cardiff City FC Women | Phoebie's Bright Start
Women
23rd October
16-year-old forward Phoebie Poole has enjoyed quite the start to life at Cardiff City FC Women since joining from Barry Town United in the summer.
She made her first appearance on October 11th, starting City's WPWL clash with Briton Ferry Llansawel and was rewarded for a fine performance with a debut goal early in the second half.
The following week in WPWL Cup action - it got even better for Phoebie, who netted a brilliant hat-trick in the 7-2 win over Cyncoed. cardiffcityfc.co.uk caught up with Phoebie this week.
"I'm over the moon with how it has all been going so far," Phoebie began. "The Club got in touch with me over the summer. We had a few zoom calls talking about the Club, their hopes and ambitions and what my role would be, and I was really interested.
"I had a few other teams interested in me but Cardiff stood out. I'm from Cardiff - so I always supported the Club growing up. My bampi is a really big supporter too.
 
"It was a massive step up for me in my career to go from youth football into the WPWL. Training is good and the girls have made me feel so welcome. Iain (Darbyshire) is an amazing coach. He's already helping me improve my game - and I'm learning at every opportunity.
"For the first game, I'd only just come in. I scored and I was happy to get a goal on my debut. The second game then - to score a hat-trick, was incredible."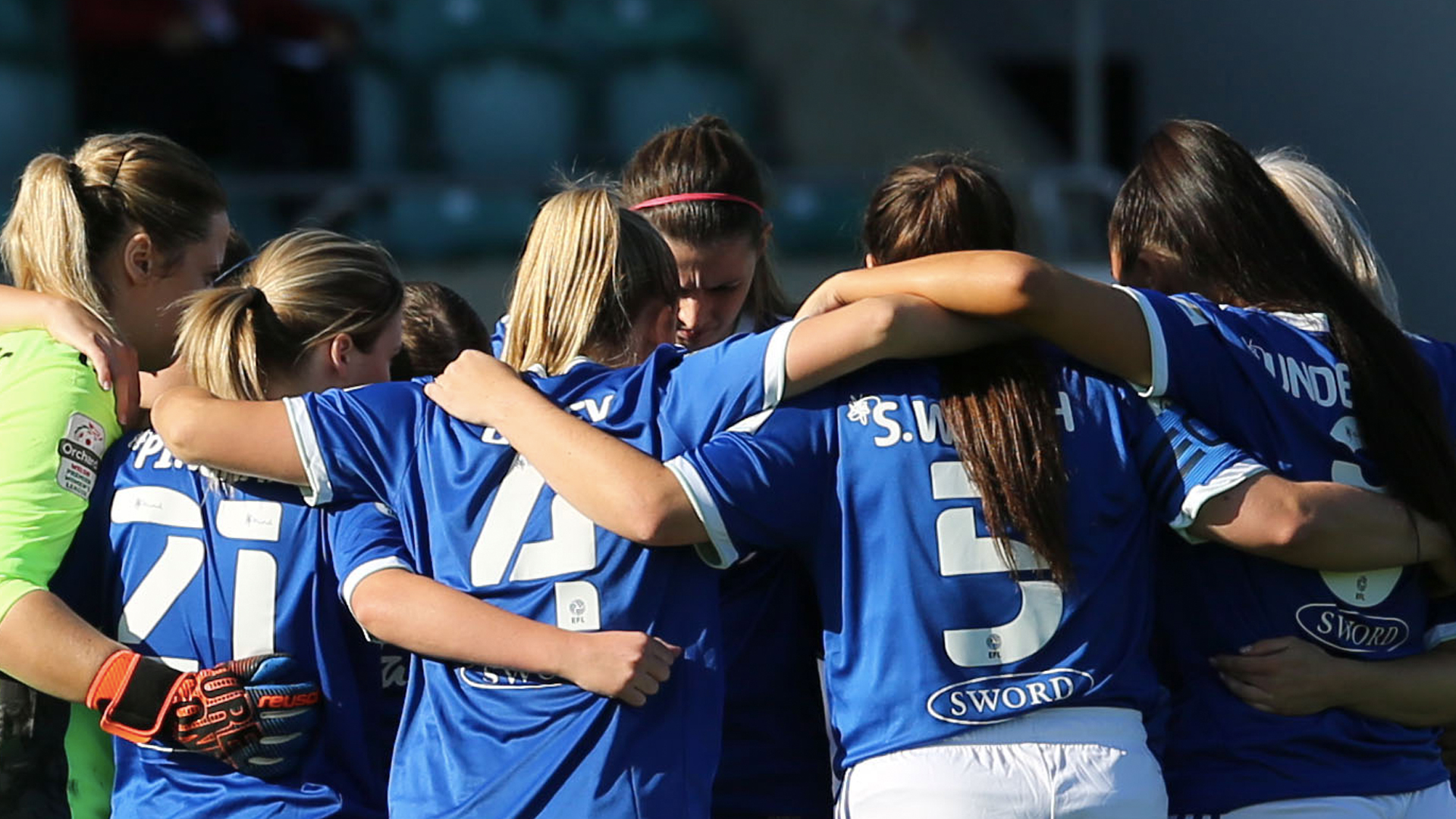 HIGHLIGHTS: CYNCOED 2-7 CARDIFF CITY FC WOMEN
Head Coach Iain Darbyshire added: "For her to come in and play the way she has is phenomenal. We backed her because of how she has been playing in training. Credit to Phoebie. She also had a disrupted pre-season with holidays and quarantine.
"She plays the number nine position so far ahead of her years. It's great to see how well she's settled in. Her goals against Cyncoed were top class. Outside the area, in the box and then a header."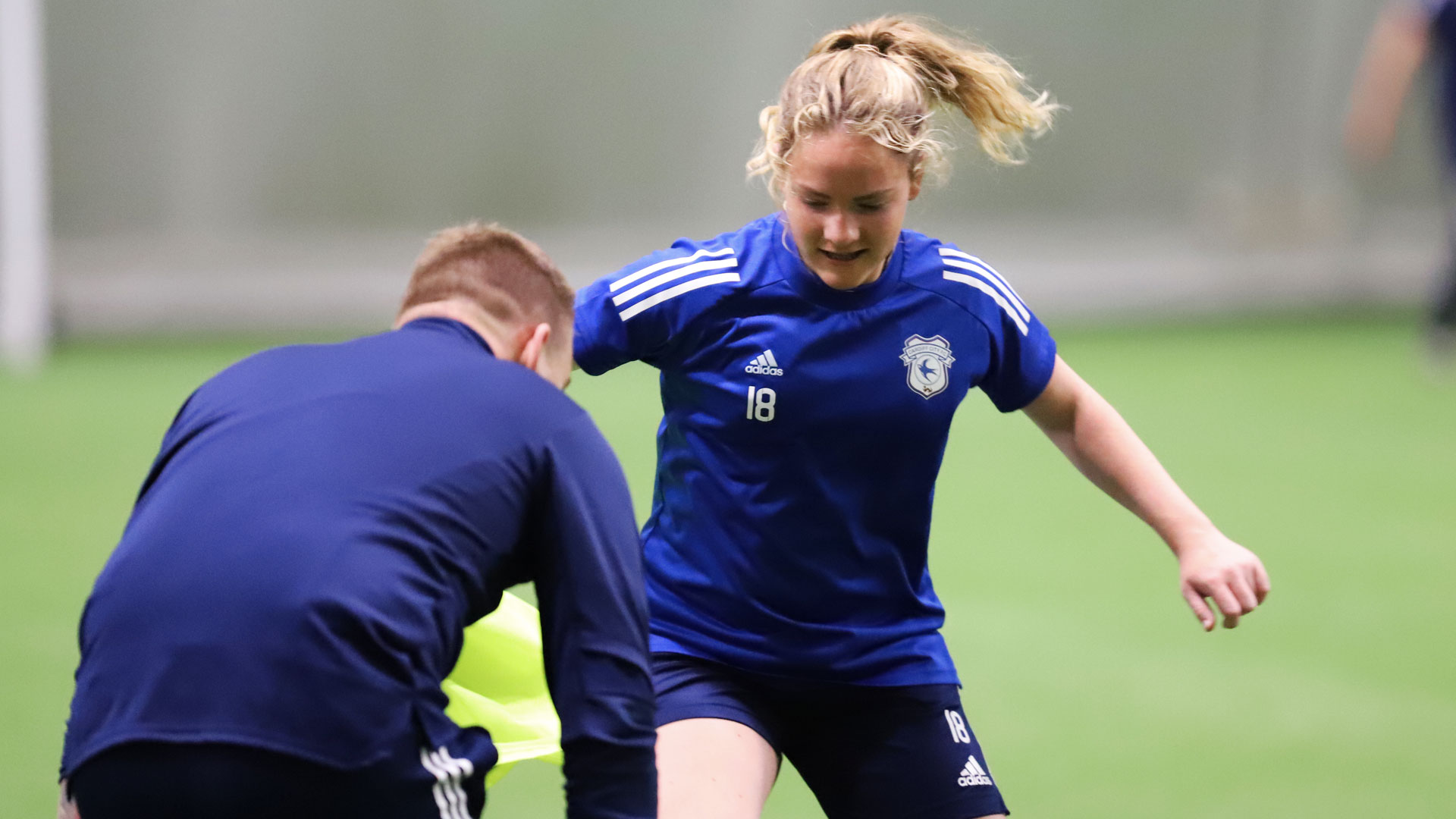 Hitting the back of the net in that number nine position is a key part of what makes the game fun for Phoebie, she explained. 
"I love scoring goals. It is just what I like to do. I want to score as many goals as possible. I hope I can help the team to success. The girls we have here are really talented. I love playing alongside them.
"They've helped me with plenty of chances so far in my short time in the team and hopefully we can score plenty of goals together for this Club.
"The Women's game is getting bigger and bigger and more opportunities are opening up. I want to play the game at as high a level as possible."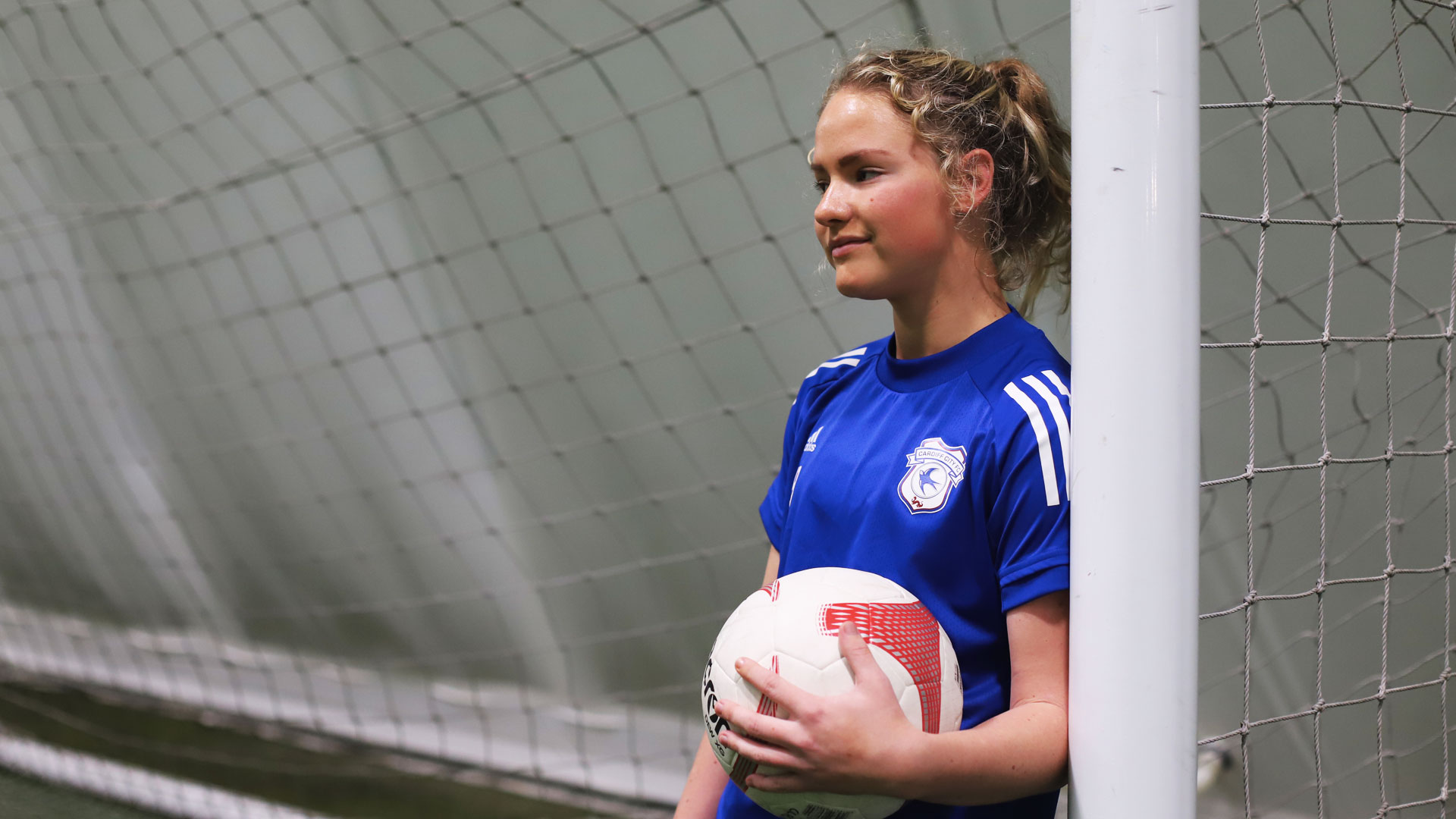 The young Bluebird has quite the balancing act - also attending college alongside her exploits in attack for Cardiff City and on the international stage.
"I've played for Wales at youth level for a few years now. I'm with the performance centre squad too and we train every week.
"I'm also at sixth form college at the moment, studying PE, Business and Travel & Tourism. Trying to balance the football and college life isn't easy, especially at the moment. But I really enjoy both aspects."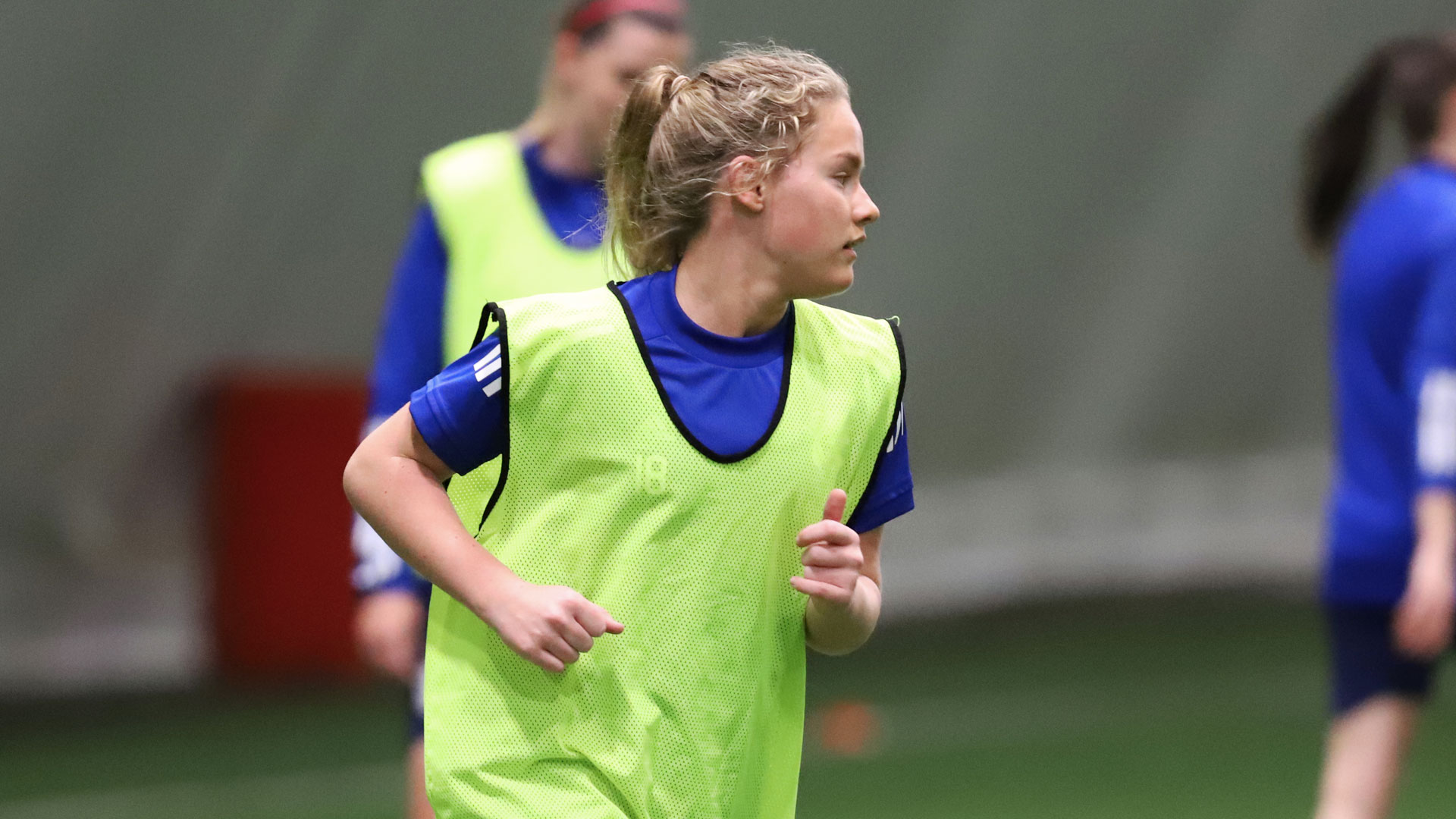 Cardiff City FC Women will have a three week break from action now after the Welsh Government announced a 17 day fire-break lockdown to help bring coronavirus under control in Wales.
City's three matches against Port Talbot Town (WPWL - October 25th), Swansea City (WPWL Cup - November 1st) & Cascade Ladies (WPWL - November 8th) will be rearranged - with new dates announced in due course.
"Every player will say it was tough during the summer to stay fit and healthy," Phoebie continued. "Especially for me with quarantine and changing clubs. Football is a team sport - and last time practicing individually was really hard. There was a lot of running. 
"With this fire-break lockdown, we've been given training plans to follow to keep our sharpness. We want to come back in the same impressive form we've been showing recently. We're all really excited to kick on and make this season a success."