Cardiff City TV | Bagan on three in three
Interviews
19th February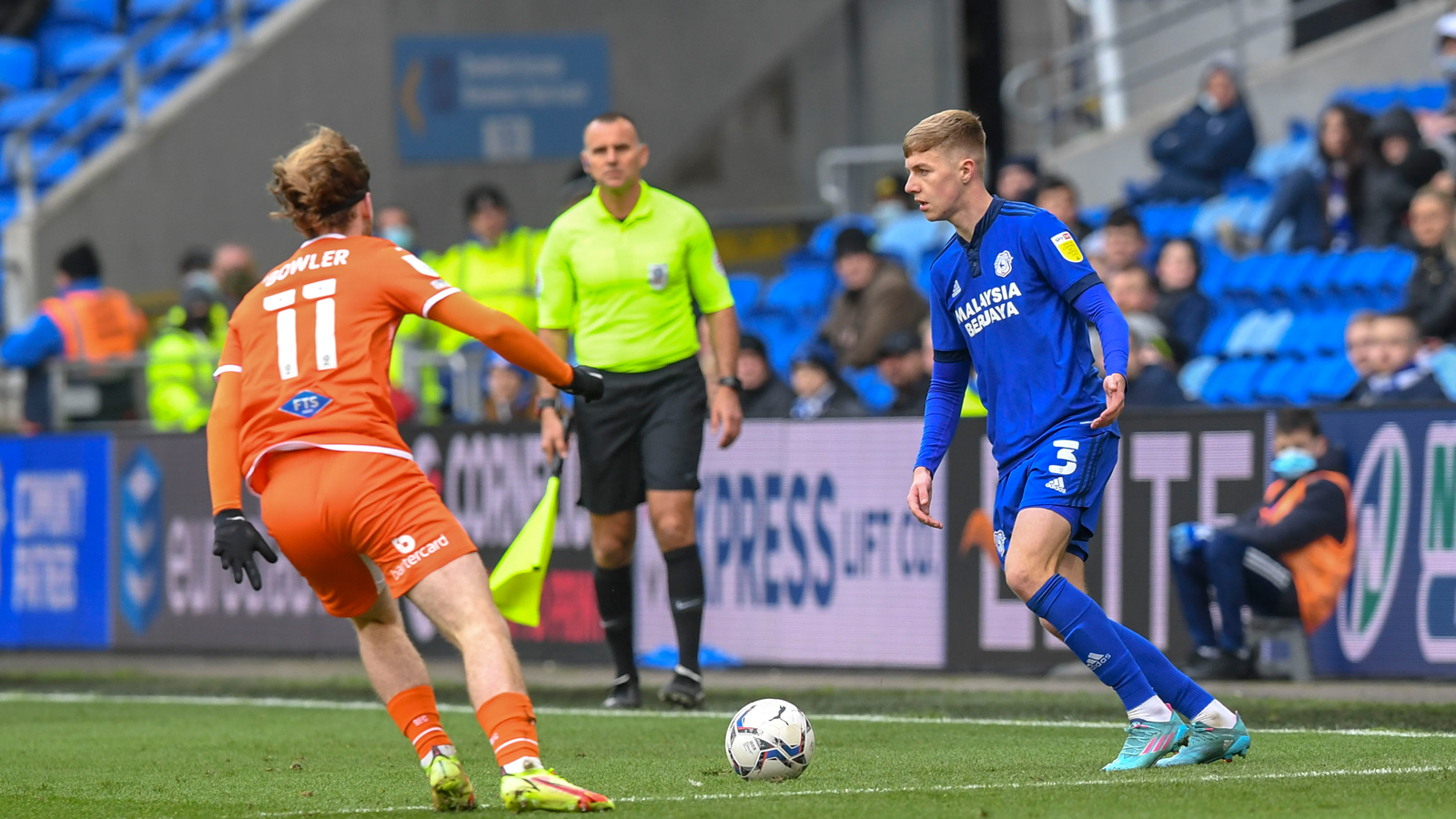 Joel Bagan spoke to Cardiff City TV after netting his third goal in three games to give the Bluebirds a point against Blackpool in windy weather at Cardiff City Stadium.
"After I got the second one, I said I couldn't believe it, but today, I was just in the right place at the right time again, and connected with it well." Bagan began. I don't think I've ever done this before, even as a kid!
"In the first half we weren't at our best, and we knew that going in at half time. But we came out in the second half, and we're disappointed in the end, in the changing room, that we didn't get three points out of it."
On the conditions, Joel said: "It was tough. The ball was flying everywhere, and you get a bit nervous when you don't know where the ball is going to land. But in the second half it helped us, and we looked a lot more comfortable in the game."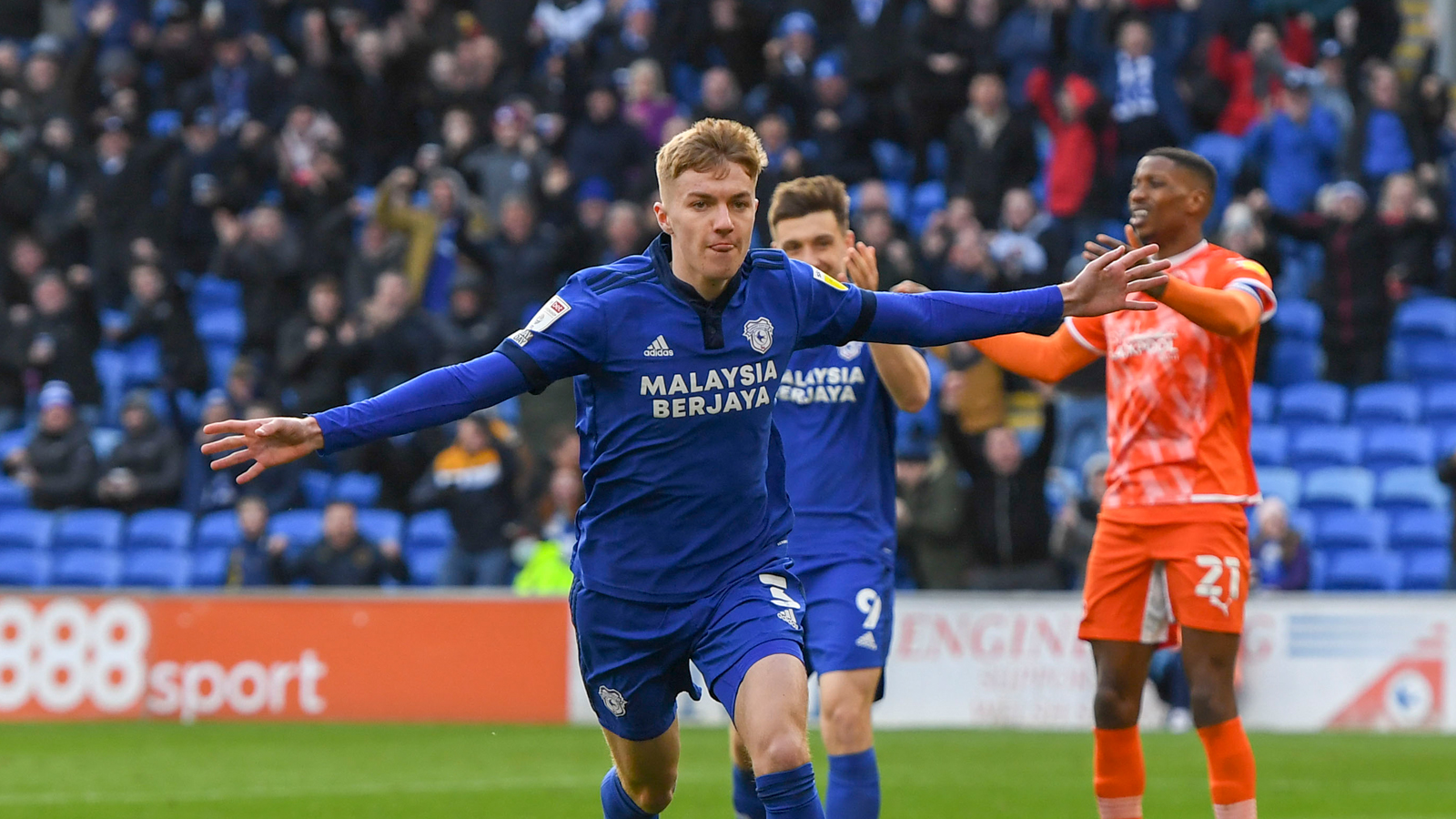 Having broken back into the City starting eleven in recent weeks, the 20-year-old spoke of his bond with the other young Bluebirds in the First Team fold, before outlining his ambitions for the remainder of the campaign.
"I think it's disappointing when you're not playing; as a player, you want to be playing every game. But, seeing Ryan Giles and Alfie Doughty playing, it was something I needed. Looking back at it now, it was probably the best thing that could have happened.
"I've been here with people like Isaak Davies and Rubin Colwill for four of five years now; boys who I've done a scholarship with. Sometimes you have to pinch yourself when you're in the changing room and there are five or six of you sat in there and you're all involved."
He concluded, "I think as a team, we want to collect as many points as we can, and finish as high as we can up until the end of the season. And for me, it's just to keep on playing as many games as I can, putting in good performances and helping out with goals and assists when I can."
Watch more from Joel, Steve Morison and Ryan Wintle now on Cardiff City TV.