Cardiff City TV | City vs. Rovers
Club News
4th October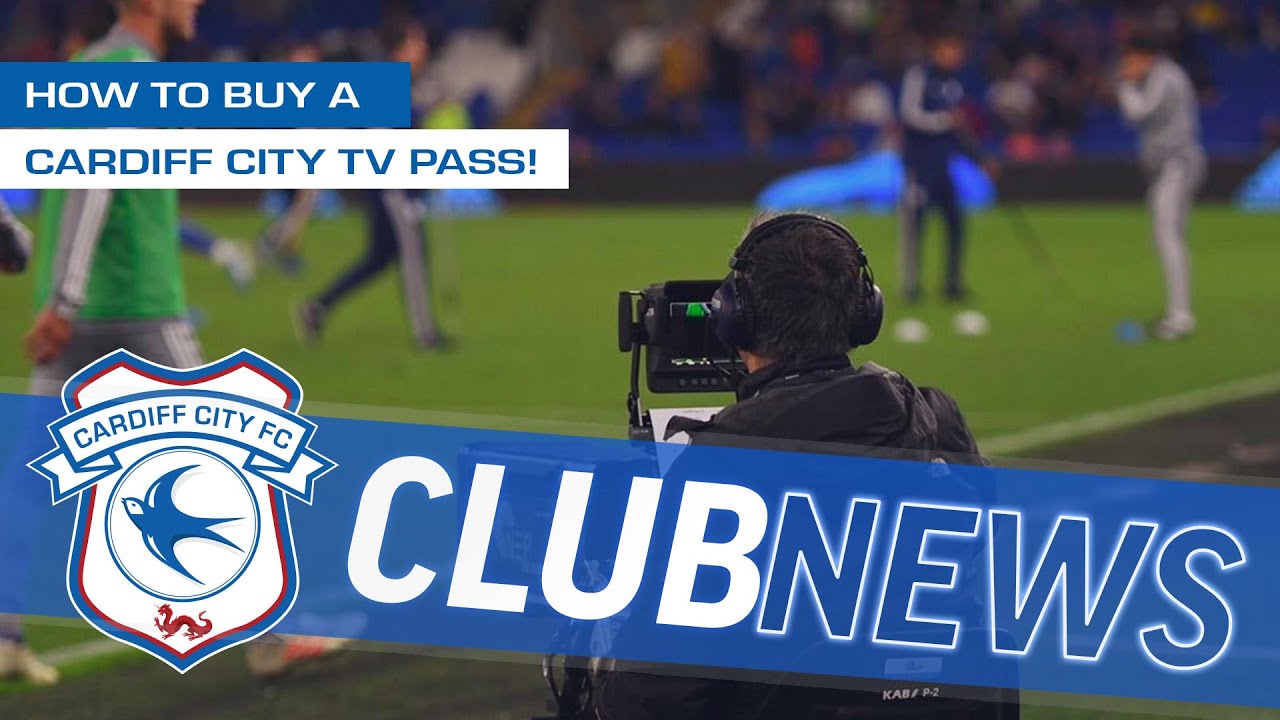 The Bluebirds host Blackburn Rovers on Tuesday night!
Cardiff City vs. Blackburn Rovers
Tuesday, October 4th, 2022
Kick-Off: 8pm
As Tuesday's fixture has been selected for Sky Sports coverage, Cardiff City TV will not be able to offer live video coverage in the UK, nor in some international territories.
However, you can still follow all of the action with an Audio Pass - available to purchase here!
Audio Passes for this fixture are available for £2.50, with a Monthly Audio Pass on sale for £5 for supporters who would prefer to listen to every available fixture over the next few weeks!
International Passes
Tuesday's match has been selected for international broadcast in core territories, meaning that supporters in some countries will not be able to watch Cardiff City TV's live coverage.
Supporters with International subscription packages will be able to tune into Cardiff City TV's live audio broadcast if video coverage is not available.
International Match Passes will be available for supporters in certain overseas locations who wish to watch the Bluebirds host the Rovers.
Available for just £10, supporters can tune in ahead of kick-off for exclusive pre-match coverage presented by Cardiff City TV.
As part of the International Match Pass, Cardiff City TV's coverage includes:
Pre-match show
Multi-camera production
Commentary
Replays
Click here to purchase your Match Pass!
Cardiff City TV's pre-match live show will also be available to watch, free of charge, on the Club's official YouTube channel!
Tuesday's fixture will be available to watch in all international markets except the following:
Middle East and North Africa (MENA): Algeria, Egypt, Libya, Mauritania, Morocco, Sudan, South Sudan, Tunisia, Bahrain, Iran, Iraq, Jordan, Kuwait, Lebanon, Oman, Qatar, Saudi Arabia, Syria, United Arab Emirates, Yemen, Chad, Djibouti, Somalia, Palestine.

USA

France and French Territories (Andorra, Monaco, and The French Overseas Départments and territories which consist of Clipperton; Guadeloupe; Guyane Française; Madagascar; Martinique; Mauritius; Mayotte; Nouvelle-Calédonie; Polynésie-Française; La Réunion; Saint Barthélémy; Saint Martin; Saint-Pierre et Miquelon; Terres Australes et Antarctiques Françaises; and Wallis et Futuna)

Scandinavia (Denmark, Norway, Sweden, Iceland)

The Baltics (Estonia, Latvia, Lithuania)

Poland

Iceland

The Netherlands

Turkey