City extend agreement with The Turmeric Co.
Commercial
23rd August
Cardiff City FC are excited to extend their partnership with The Turmeric Co.
Borne out of necessity to save founder Thomas 'Hal' Robson-Kanu's footballing career after injury, The Turmeric Co.'s core mission is to bring raw, functional and effective nutrition to people in all walks of life. Backed by science, the company is committed to supporting a positive lifestyle change through their award-winning turmeric shots, crafted to aid recovery, immunity, performance and energy.

Our agreement with The Turmeric Co. enters its third season, with their products aiding our players each and every week. The Turmeric Co. are a carbon neutral business. Their shots are certified by Sugarwise in having no added sugars. They're also 100% organic!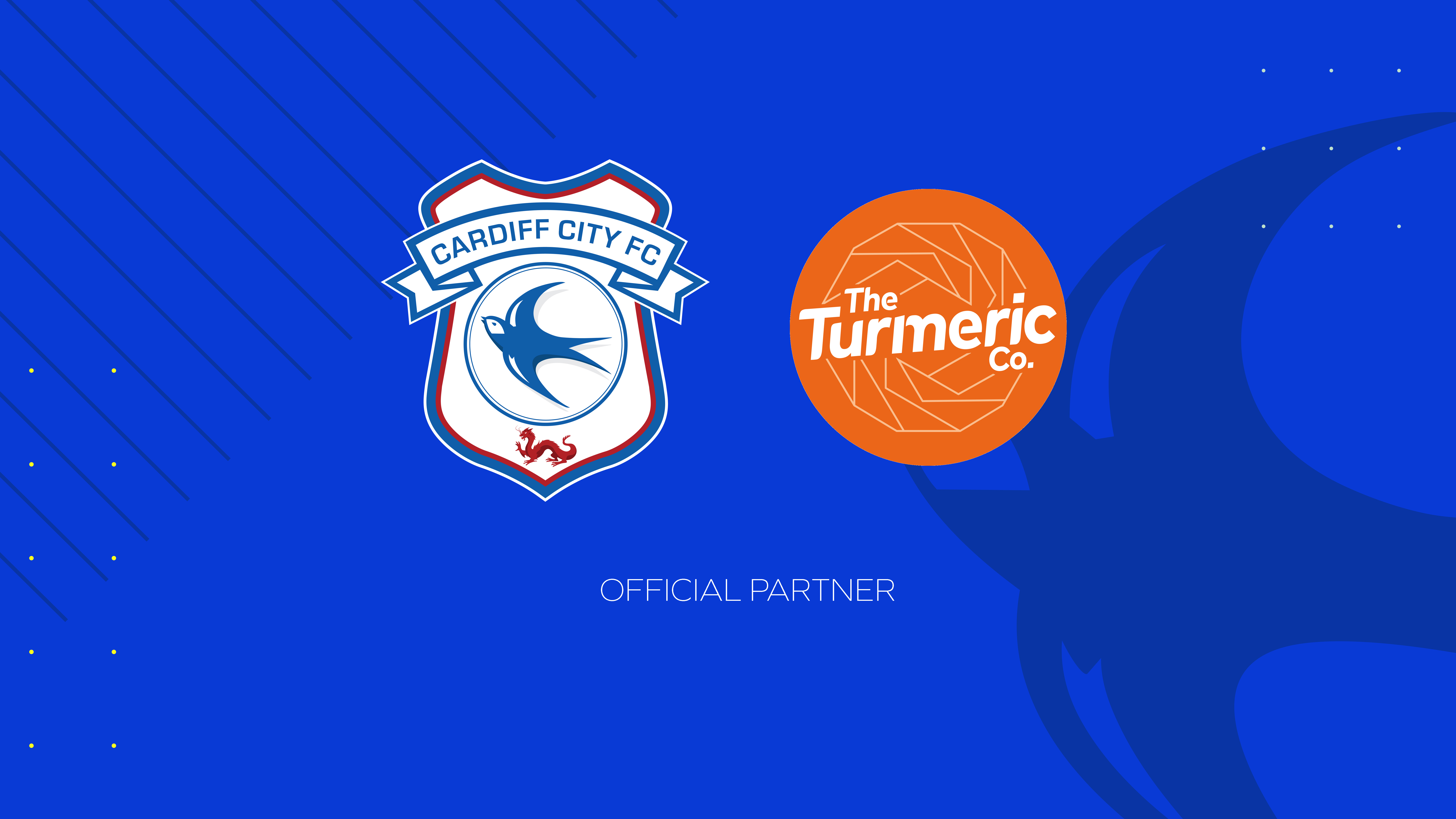 Thomas 'Hal' Robson-Kanu, Founder & CEO of The Turmeric Co. said: "We're honoured that Cardiff City are putting their trust in our award-winning range for another season. As proven by a recent clinical study, our turmeric shots reduce post-match inflammation, which is essential to get the team recovering and performing at their best. Using these shots supported my body throughout my football career and beyond, and we look forward to giving Cardiff City's players, staff and supporters the elite nutritional support that they need to function."

James Bibby, Head of Commercial at Cardiff City FC, added: "The Turmeric Co. has already made a great difference during its partnership with the Bluebirds. We truly appreciate their support in helping our footballers with their important recovery before and after training sessions and matches. We'd like to take this opportunity to thank Thomas and his team."

To find out more about how The Turmeric Co.'s products could benefit you, visit: theturmeric.co