City Flashback - 2009 | Burke bags winner against the Lilywhites
History
10th March
As we prepare to welcome Preston North End to Cardiff City Stadium on Saturday, 12th March, we take a look back a hard-fought win over the Lilywhites with former Bluebird, Chris Burke.
City went into the clash with Preston in December 2009 looking to get back to winning ways, having suffered three consecutive defeats, but showed great character to do just that, as Burke's second-half winner gave Dave Jones' side three valuable points.
Looking back on a competitive contest at CCS, Burke expressed that facing the Lilywhites was always a difficult challenge.
He said: "They had beaten us heavily at Deepdale the season before, and it was a horrible day when that happened. We had to rectify that, we did so, and I was really glad to get the winner.
"It's always in the back of your mind what your last result was against the team you're playing, so we had to rectify that for ourselves, for the fans and to prove to ourselves that we were good enough to beat Preston, because they were a good side.
"Alan Irvine was the manager there at the time, a really good coach and he had good players. They were a team that were always looking to get into the Play-Offs, probably underdogs to do that, but they overachieved. It was always a close encounter with Preston."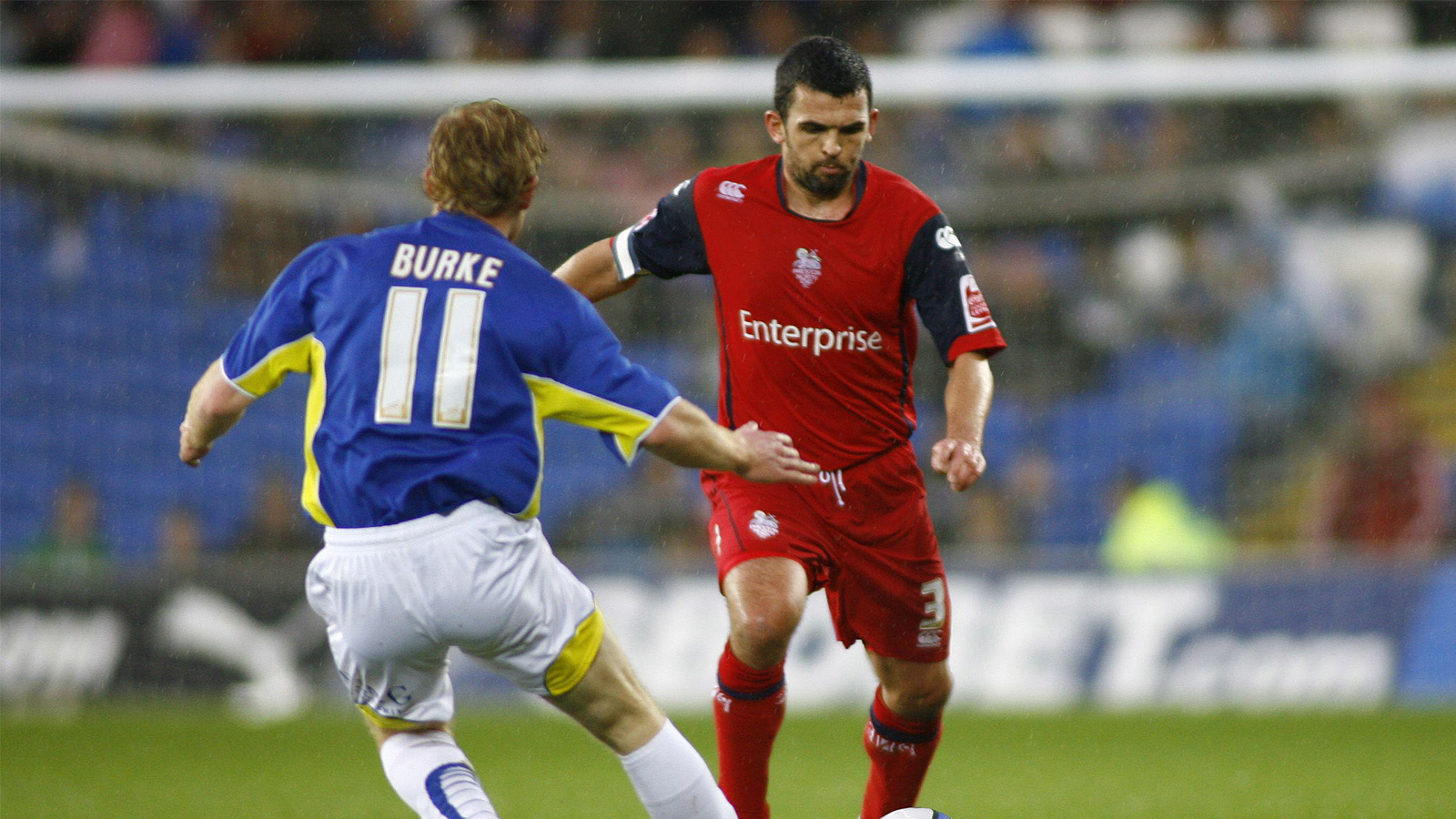 After scoring the winner against North End at CCS, Burke went on to have a hugely successful month in December, as he continued a rich vein of form to net three goals in consecutive fixtures.
The winger followed up his strike against the Lilywhites by opening the scoring against West Bromwich Albion, before scoring another match-winning goal at Middlesbrough.
The former Scotland international recalls that memorable time in his career, when he was playing with full confidence.
"It was great for me to score goals. As a wide player, even nowadays, you have to be one that both creates and scores goals. In my second season at Cardiff, I think I scored nine goals and had a lot of assists, which was positive for me.
"We had myself on one wing and Peter Whittingham on the other, who had a fantastic season. I think it was that season that he scored 25 goals and had loads of assists as well.
"It's always nice to score goals, but especially when it's the winner. I just remember the game against Preston being a horrible game, there wasn't much to it and the conditions didn't help, but in the Championship, there are games that aren't pretty.
"There are games that you don't remember after the season is finished, but winning and getting points on the board is the most important thing. It was great to get that goal, especially at home in front of the fans, which took us into the Play-Off places at the time."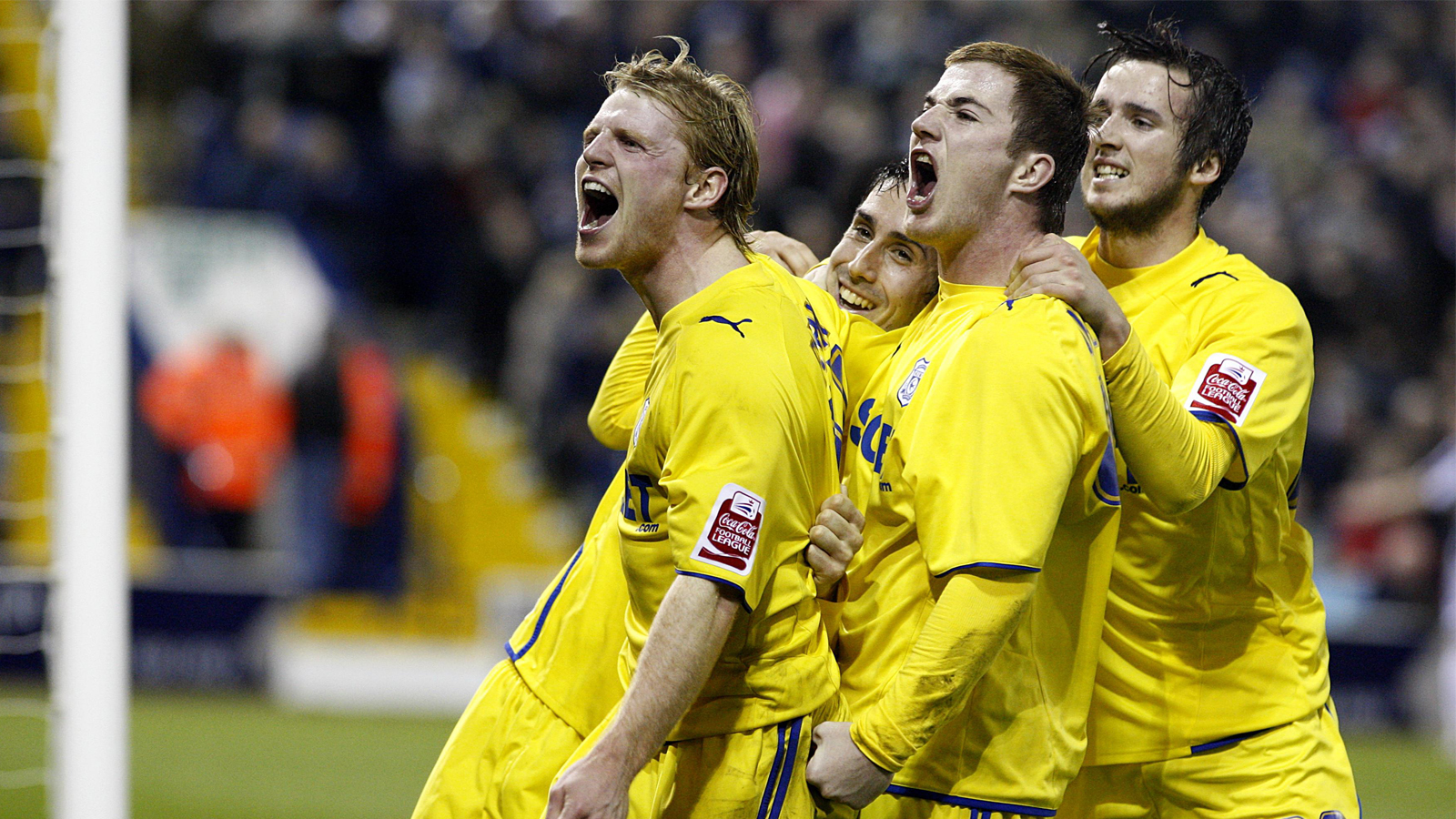 Burke became a Bluebird in January 2009, joining from Scottish Premiership outfit Rangers on a free transfer, in what would turn out to be a fantastic piece of business.
The winger quickly became a hit at Ninian Park and then CCS, with Burke explaining that he formed a very special bond with the Bluebirds faithful.
"My relationship with the fans was amazing. They were so homely towards me. I can't speak highly enough of them. At the time I moved to Cardiff, they resurrected my career. I found myself not playing regularly as a starter for Rangers, so I had to find a new club.
"I knew a few of the Scottish boys at Cardiff, and they were telling me great things. I spoke to the manager about the ambition he had to move the club forward and make it even more professional than it already was.
"The fans were terrific. The best thing as a player is when they're singing a song about you, that's the most pleasing thing. It gives you goosebumps and it always gives you that extra one percent when you're playing.
"They were brilliant for me and if I ever had more time on my hands, it would definitely be City that I would want to visit. I'm sure I will when I retire. The people were so friendly, quite similar to Scottish people in that way, I think that's how we have such a connection."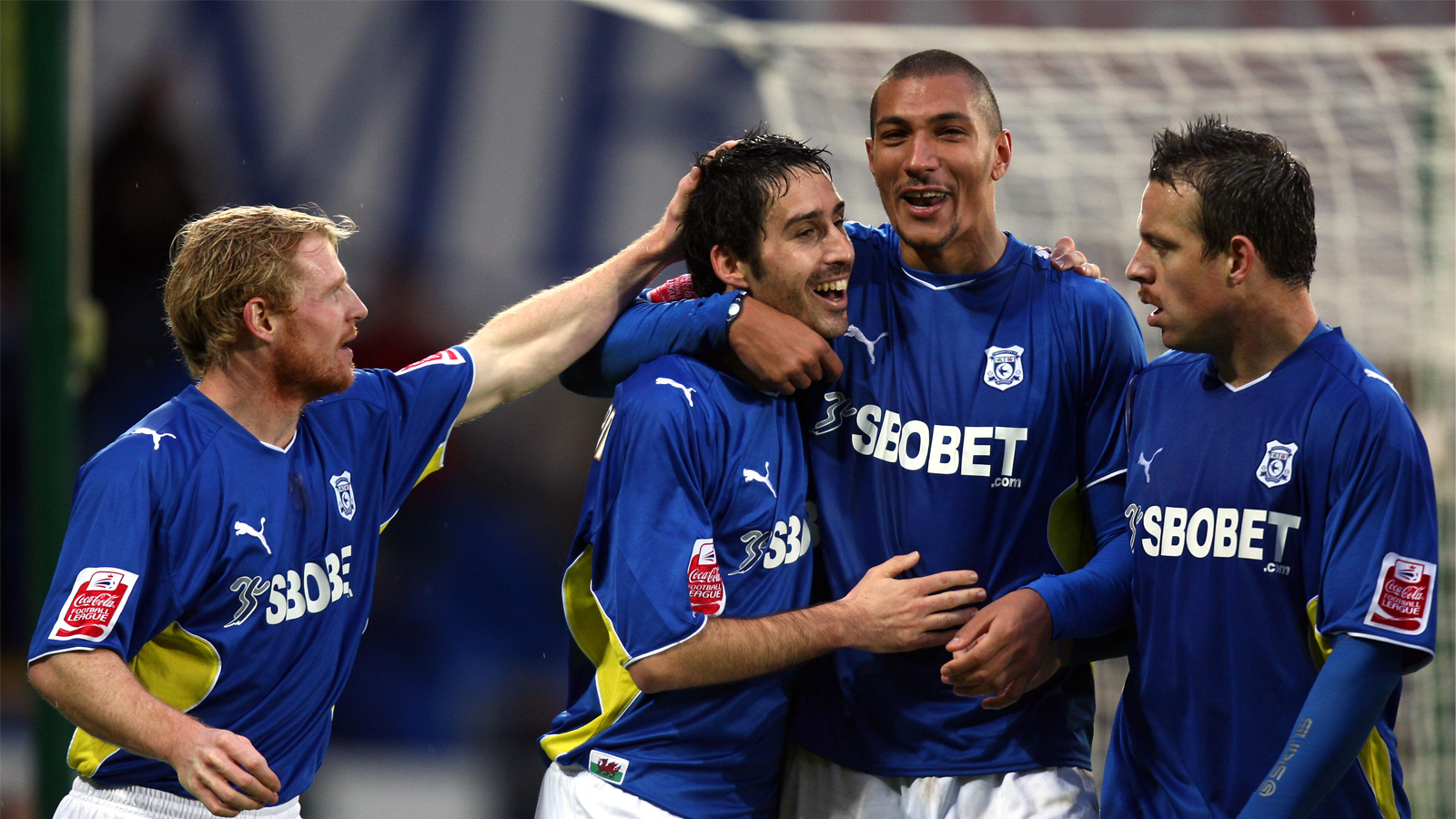 During Burke's time at City, he was part of a very talented side, with the likes of Joe Ledley and Whittingham standing out. The former Bluebird conveyed that playing for the club was a special time in his career.
"The squad was amazing. It was actually Gavin Rae that gave me the call to ask if I was interested in Cardiff. They heard that I was available, so he was a huge influence in me wanting to go to Cardiff, because he was someone that I could relate to and I could trust.
"I knew Ross McCormack, played against Kevin McNaughton a lot, played with Steven Thompson, so there was a good Scottish connection, but also the English and Welsh boys, they were great. We all got along so well, it just clicked. It was just a shame that we didn't take that step as a group to get into the Premier League.
"A lot of people speak about that team. It was a very talented group with some brilliant individual players, but we didn't quite get over the line. Playing in that team had a big influence on my career. Looking back, I've never had a dressing room quite like that.
"David Marshall is one of my best friends now because of my time in Cardiff. When he came from Norwich, we lived twenty minutes away from each other, and we still live close now. If I could see people like Gavin Rae every day, I would, but he lives in Australia now. I see Thommo when I do work for the BBC, so if it wasn't for my time at Cardiff, I wouldn't have these personal connections with so many players."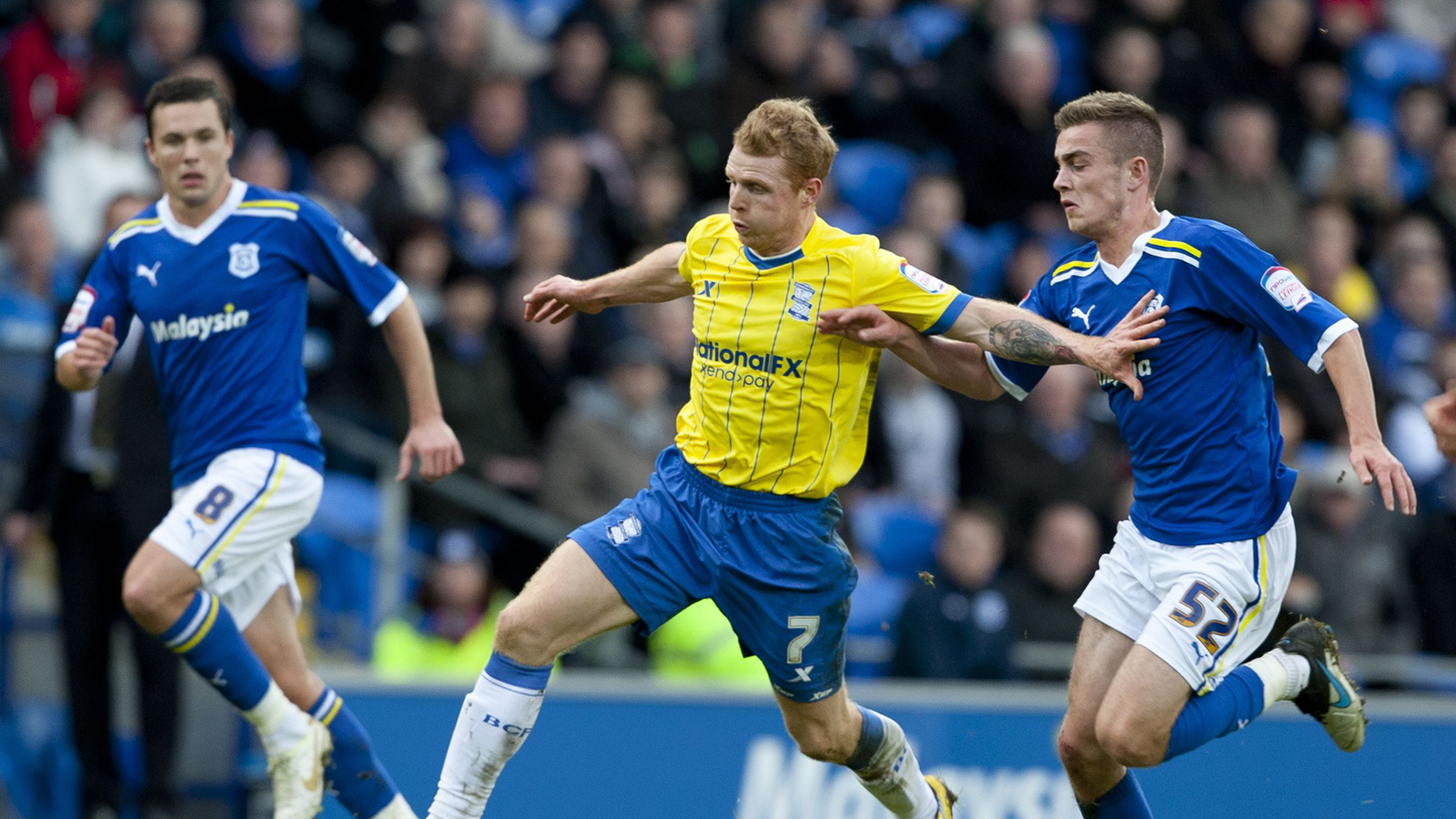 After making a lasting impression during his two-and-a-half-years at the club and amassing over 100 league appearances, Burke's time at CCS came to an end in June 2011, as he departed for Birmingham City.
Having enjoyed his time in the Welsh capital, Burke insisted that leaving the club was a tough decision.
"It was very difficult. The reason why I left, people probably don't think about it as much from the outside, but sometimes, you think you're maybe the reason you didn't go up. A part of me, as much as I was successful at Cardiff, I just never got there.
"I thought they maybe needed a new player to take them to that next level. It was maybe time for a fresh start for me because I didn't know who the manager was going to be and if he was going to want me.
"I hoped that the club would progress into the Premier League without me and they did, so it was a good decision! It was an amazing achievement for the club." 
In his two years at CCS, Burke was a popular figure with players and fans alike. Looking back at his time as a Bluebird, the winger certainly has fond memories. 
"It's a football club that will always be in my heart. I know it's easy for football players to say that, but I really do mean it. I felt at home, even though I wasn't at home. They gave me a chance to resurrect my career again, so I can only thank the club, the manager, the players and the fans.
"I remember Mark Kennedy telling me that all you need to do is give your all on the football pitch for the Cardiff fans, and they'll appreciate you. That's exactly what I did, I ran myself into the ground for them and you could see that they appreciated that.
"To this day, I've got those morals on the football pitch, so they stayed with me forever. Hopefully, I'll be able to visit Cardiff soon and get to a game. Sometimes, it's football clubs thanking the player, but for me, it's definitely me thanking the football club."