City in focus | Evie Hughes eager to continue her development
Women
12th October
In recent seasons, Cardiff City FC Women has been a great platform for young players to improve.
Last season, the likes of midfielder Seren Watkins, defender Hollie Smith and playmaker Lily Billingham all joined the Bluebirds and emerged as key first-team players.
Having joined the Club this summer, exciting prospect Evie Hughes is keen to follow in her teammates' footsteps by developing her game in the Welsh capital.
"It was definitely something that attracted me to the club, especially the fact that they improve youngsters," she began. "Being a young player myself, I thought I would challenge myself in an environment where I know youngsters have come in and done well in before.
"I would like to do what they've done in coming into the club, improving as players and getting into the starting eleven regularly. My dream at Cardiff City is to get good minutes, and hopefully progress and play more and more throughout the season."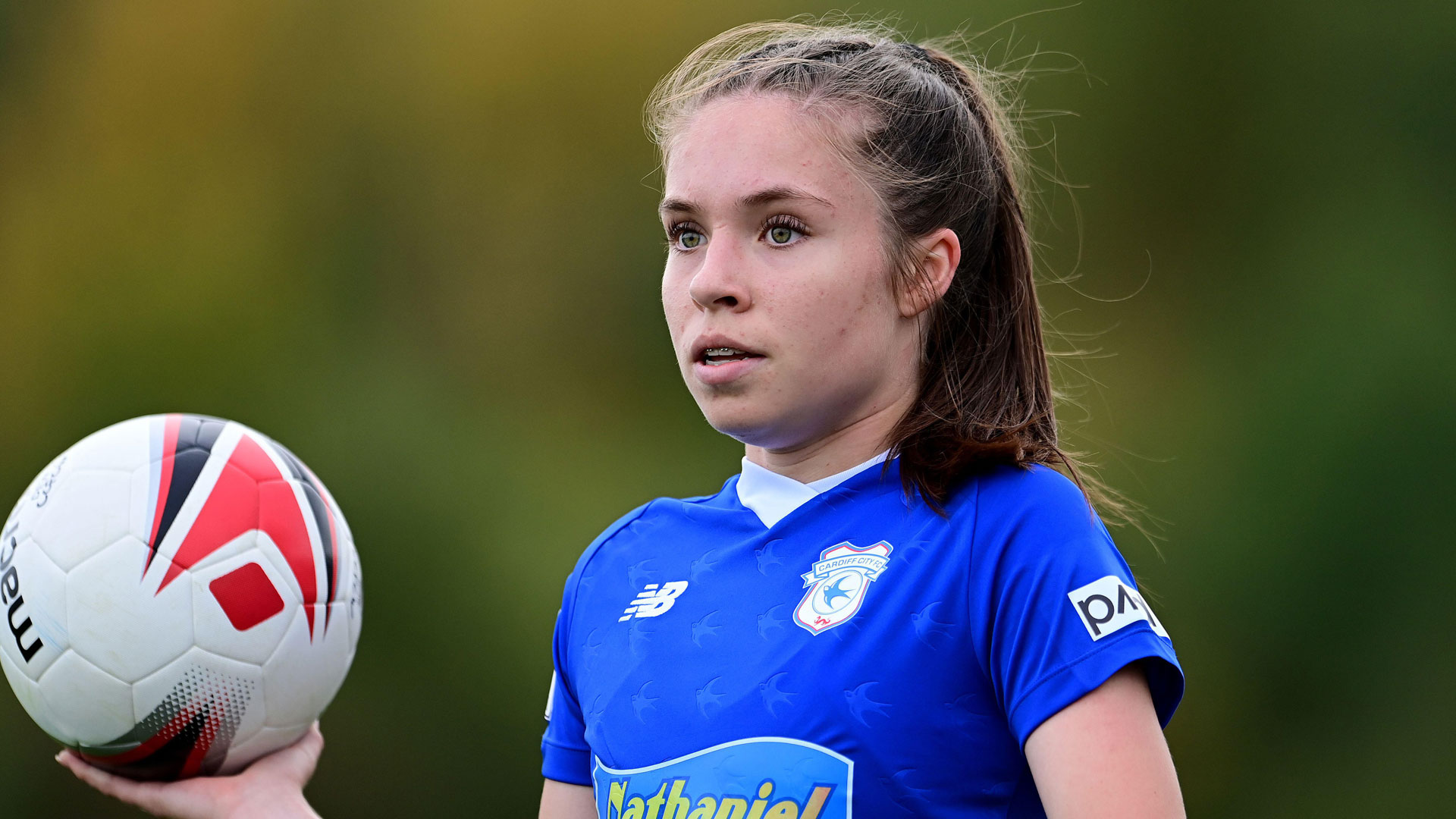 In Evie's position as a dynamic wing-back, the Bluebirds have two key players in Ffion Price and Danielle Green, who have both started the season in impressive form.
Training with her teammates three times a week and learning from fellow talented wing-backs has already seen her develop, Evie explained. She added: "I've enjoyed just watching them and seeing how they go about their work. I want to learn from them and when I get on the pitch, replicate what they do, because it obviously works as they're both brilliant players.
"I definitely feel like I've improved already since coming in. I feel more confident as a player. The girls have helped a lot with that because they communicate so well; they always pick each other up when heads start to drop and that has helped me a lot."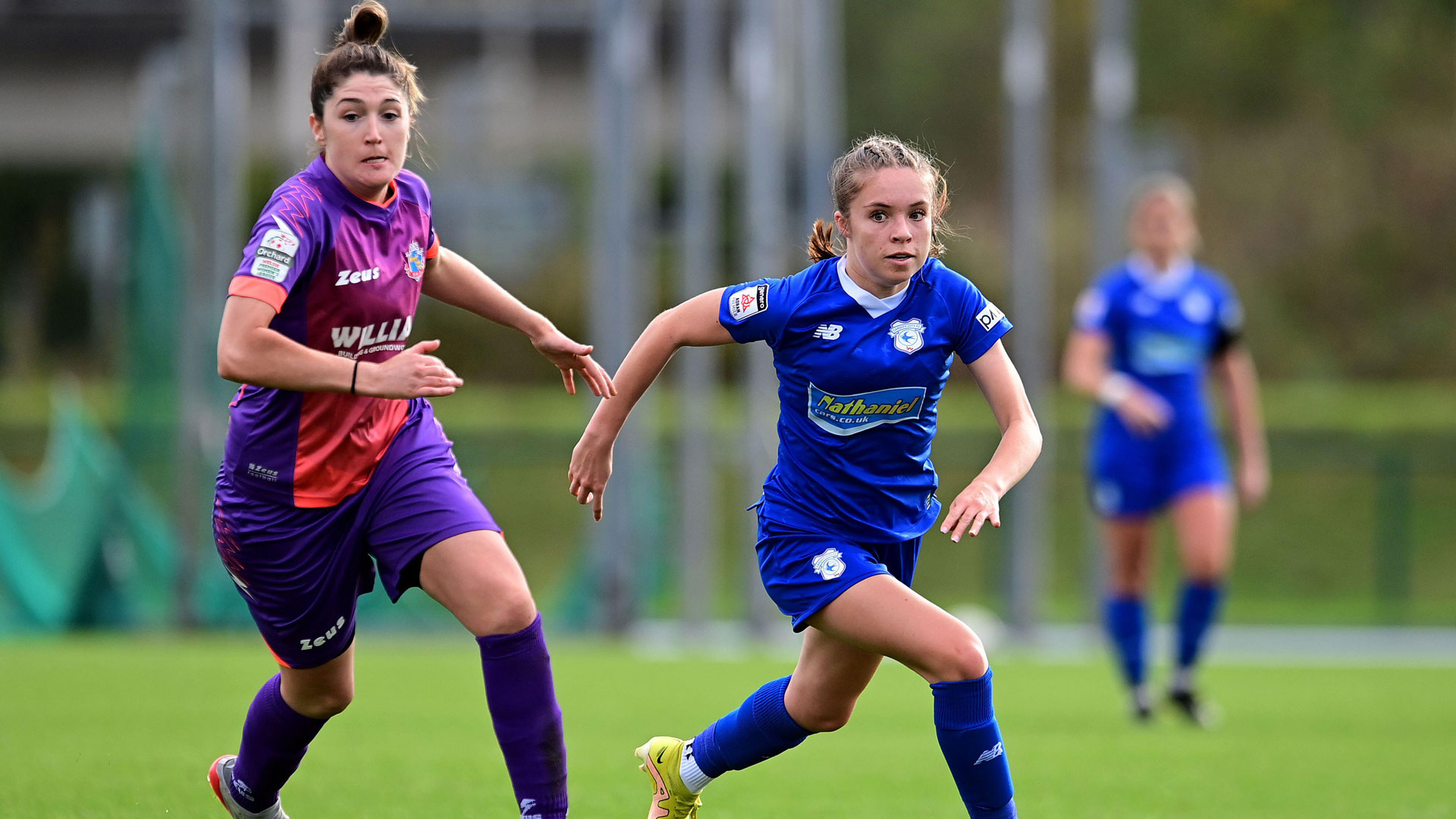 Evie made her first competitive start for City over the weekend, in an impressive 5-0 win over Cascade YC Women.
Having made a positive start to life as a Bluebird, the wing-back hailed her teammates for helping her to make the transition.
"They've been lovely with me," she said. "They've made me feel like I've been at the club for so long, so I wouldn't change any of it so far.
"It's an honour for me to play for a club like Cardiff City, especially as a 16-year-old girl. Being in a first-team environment at such a young age is a complete honour to have that badge on."
The Bluebirds have started the season in formidable form, winning their opening four fixtures without conceding a goal, along with booking a place in the next round of the FAW Women's Cup.
Evie concluded by expressing the squad's desire to keep their levels high, stating: "We're really pleased with how we've started the season, but hopefully, we can carry that on, progress even more and keep up our stats, because we've done really well so far with how many we've scored and keeping clean sheets. 
"We've always got a strong squad out, no matter who plays, so every game, we have to go out there and prove to everyone what we can do."