City in focus | Greeny's decade as a Bluebird
Women
14th September
Cardiff City FC Women's long-serving winger Danielle Green is celebrating a decade as a Bluebird this year.
'Greeny' has played a huge part during her time at the club not only on the field, but growing to be a positive influence off it as a senior player.
"I'm very proud of that," she began. "I'm surprised I've lasted that long to be honest, but I'm still going strong and still feeling fit. I'm not sure how many years I've still got in me, but we're going to try and win the league before I stop. That's always been my aim."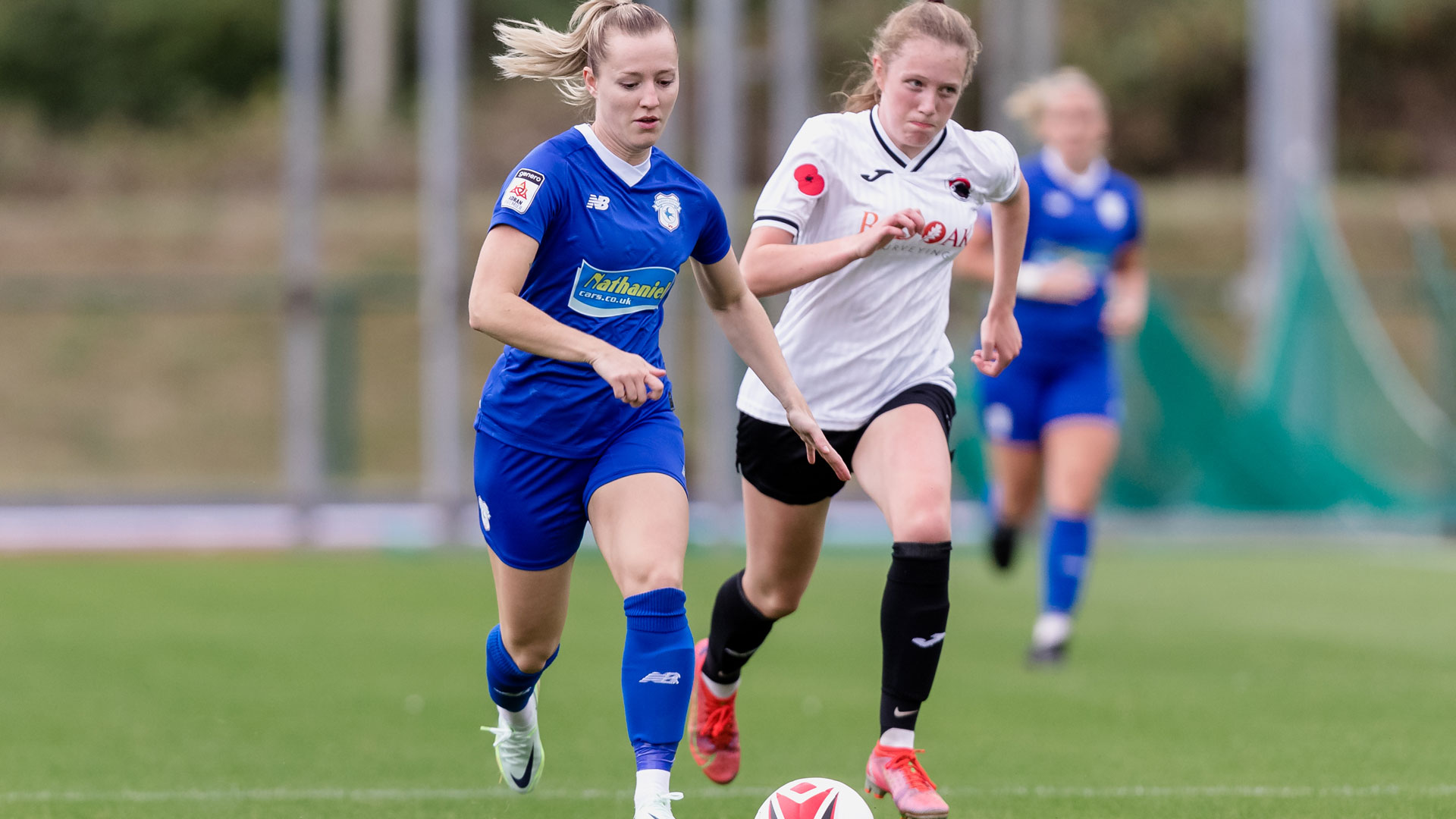 Danielle first became a Bluebird back in 2012, where she worked her way through the development squad to play an integral role.
Comparing her early years with the club to now, Danielle explained that the club have taken hugely positive steps with the women's programme.
She added: "You didn't have an U16s or an U19s team, you'd have a development team, but it was nothing like it is now in terms of standards. We didn't have names on our shirts, didn't have kit that fitted properly, so it's come a long way since I joined and it's only going to get better.
"We're training three times a week now, playing at Cardiff City Stadium twice a year, you'd never have that before. The difference is massive and it's really exciting. It's definitely in the best place it's ever been. If you look at two seasons ago, we didn't have an U16s team and there was still talent coming through then. That shows that in Wales, grassroots football really is achieving a lot more so than when I started ten years ago. You didn't have that U16s setup, you'd just be thrown in with the boys.
"Our Club in particular, we try and develop young players to grow into our senior team and there's plenty of players at the club now who will, in a couple of years, be cemented in our senior team without a doubt, so it just shows the talent that is at the Club and what we offer."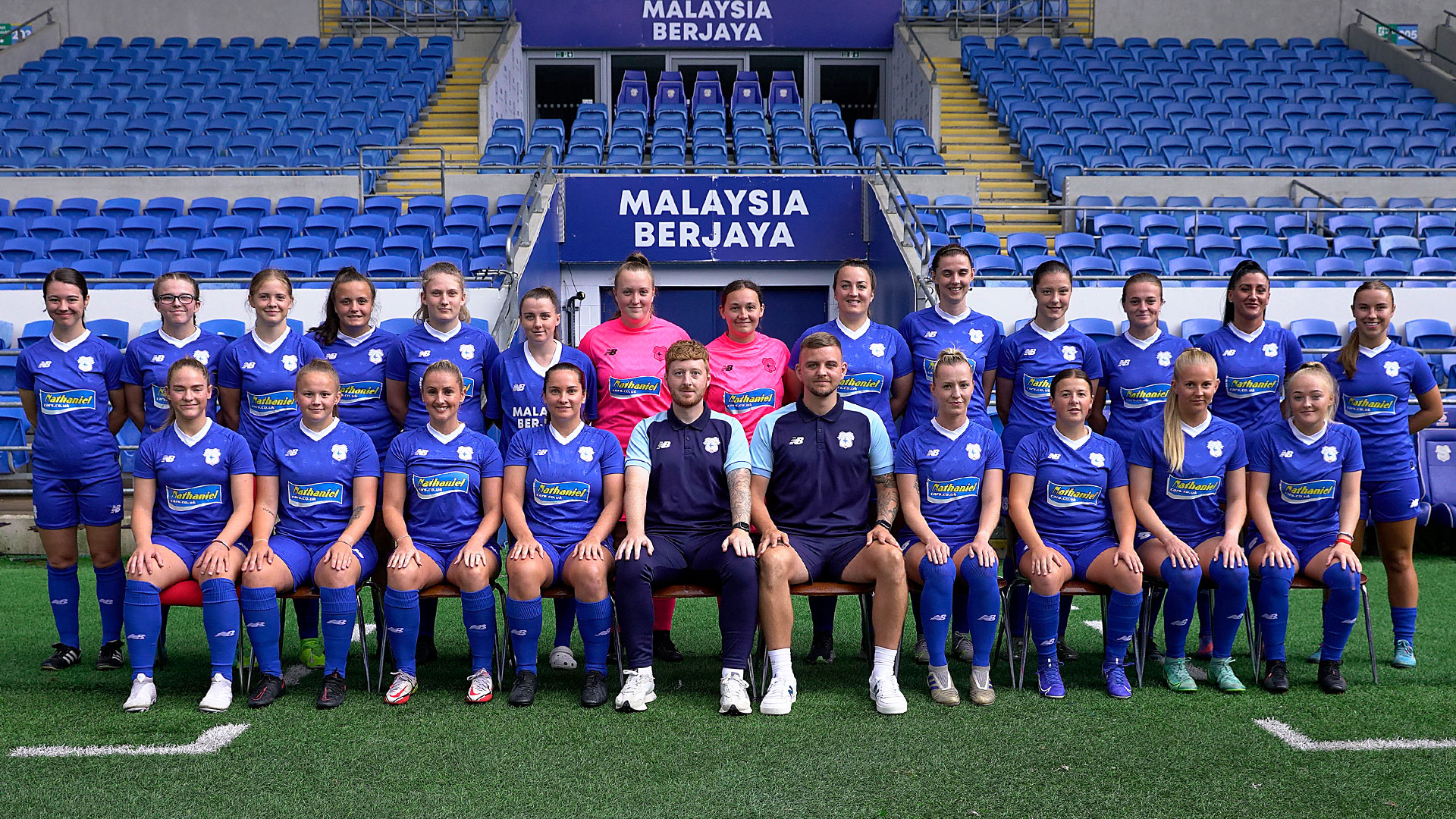 Danielle is one of many long-serving key players in head coach Iain Darbyshire's ranks, with the likes of Siobhan Walsh, Catherine Walsh, Danielle Broadhurst, Lisa Owen, Hannah Power and Ceryn Chamberlain sharing many years as teammates.
In a year of huge progress for the Bluebirds last season, the campaign culminated in winning the FAW Women's Cup with a 2-0 win over Cardiff Metropolitan University, Danielle's second piece of silverware since joining the club, having also won the trophy in 2016.
Having shared many of her ten years at City with her current teammates, Danielle expressed that last season's cup glory meant a great deal to the squad.
"A lot of them were in the senior team right from the start," she explained. "I was in the development squad, because I didn't start playing football until I was around 15, so I was a bit behind all of them, but worked my way up slowly. We won the FAW Women's Cup together in 2016 and to win it again last year was special.
"I wasn't involved in the team that won the league in 2013, so I've not experienced that yet. Winning those two cups are definitely my favourite moments looking back. Playing in finals are always great achievements, but winning them just tops it off. Last year was a big moment for us, for me and for the whole Club.
"I just think when we came across teams like Cardiff Met and Swansea, we got caught up in the pressure of it all. When we played them before last season, we got caught up in that, but we know that we're capable of beating them comfortably, let alone scraping a win. To win comfortably and get a clean sheet in the final just shows what we're capable of as a team."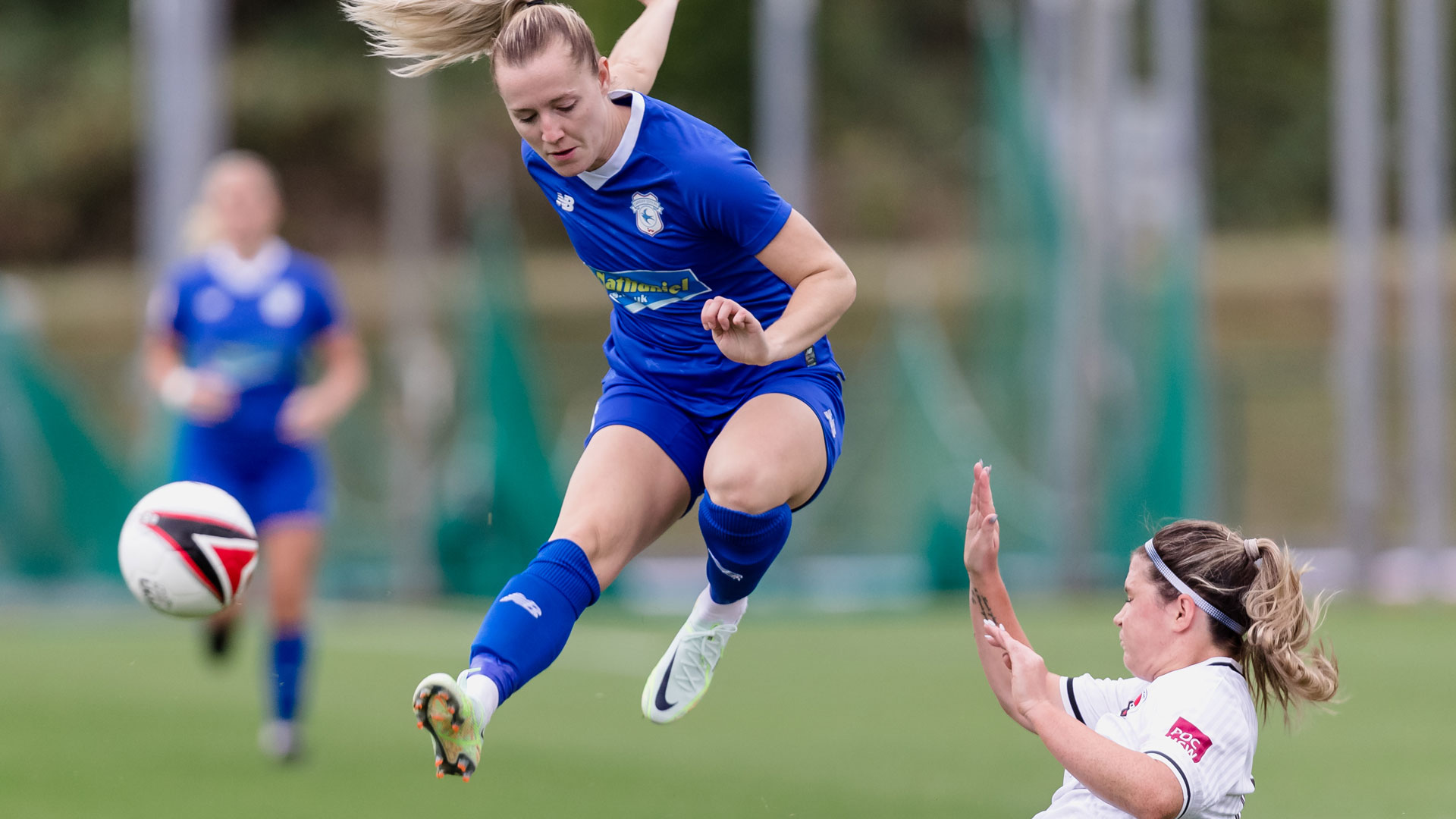 Danielle now heads into her eleventh season representing City, looking back on the last ten years with great pride.
She concluded: "It's been an absolute honour. I started with Dinas Powys, but this is the only club that I've played for since then and it's been a whole other level. I've played against players that have gone on to play for Wales, so it's been one of the best things to play for this team and in this league. I wouldn't want to play for anyone else.
"Cardiff City is all I've ever known. It's part of my routine. I couldn't imagine being part of another team or another club. We're all like a family and I wouldn't have it any other way."