Club Partners with The Turmeric Co.
Club News
3rd February
Cardiff City Football Club is happy to announce that it has linked up with The Turmeric Co.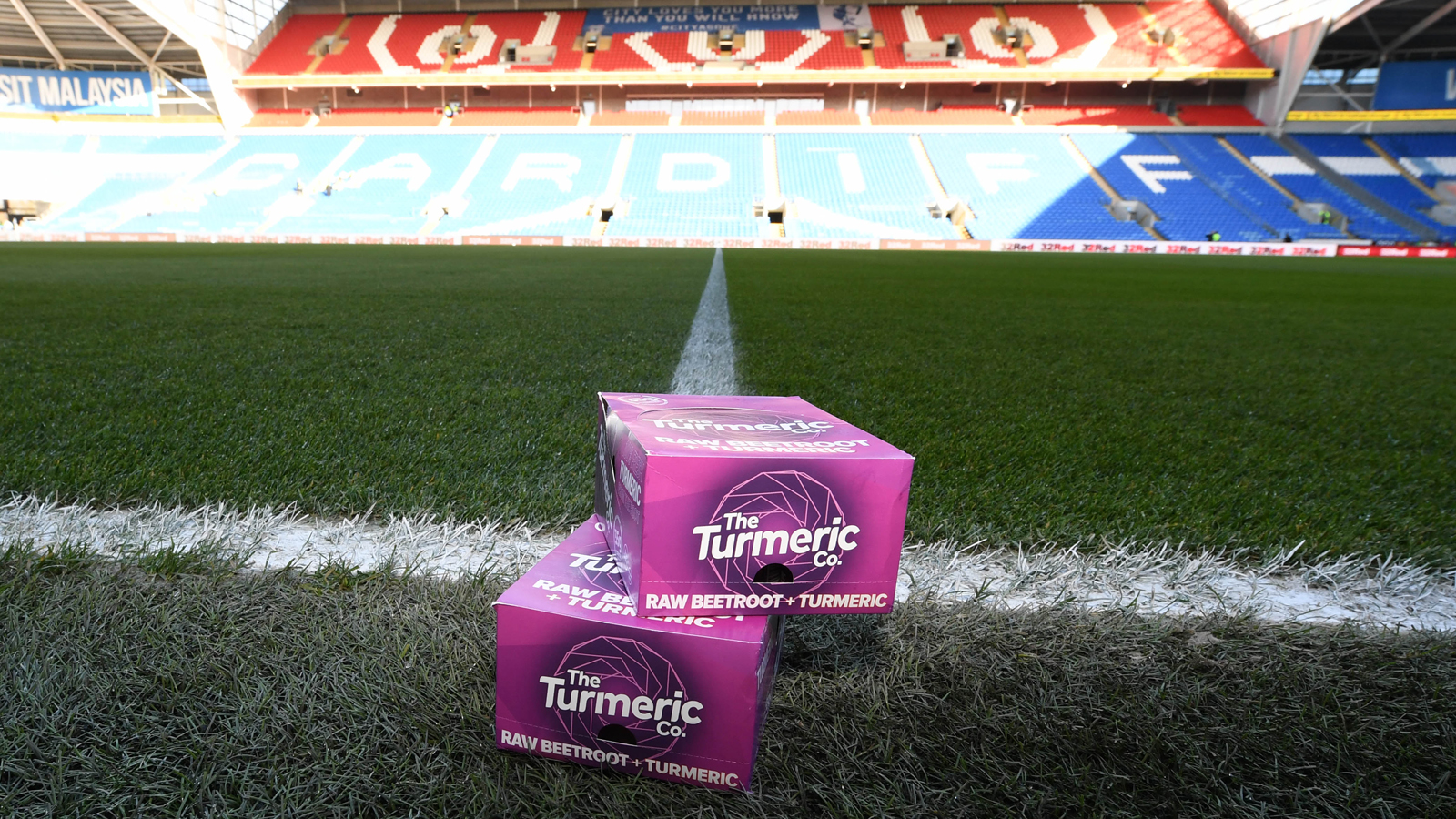 The relationship will see The Turmeric Co. become an official supplier of its unique and revolutionary turmeric-based shots to the first team squad, providing them with the nutritional essentials to support the ongoing demands of training and playing football.
The Turmeric Co. was founded by Welsh International, Thomas Hal Robson-Kanu, inspired by the former Welsh international's passion for natural nutrition as a means for supporting athletes' performance, recovery and immunity to keep them at the top of their game.
The Turmeric Co. uses extracts of raw turmeric root, ginger and beetroot in a unique recipe that enhances the anti-inflammatory, antioxidant, and energising properties of these ingredients. They are blended in a convenient and tasty shot to help aid players in improving their health and performance.
The shots have been an increasingly important aspect of many elite athletes' health, encompassing those representing an array of elite British sports.
The Turmeric Co's Commercial Director, Simon Harris said of the partnership: "We are immensely proud to be able to partner with Cardiff City, a club that has such a rich and successful history. Through our partnership with the club, we will be able to support the playing group with aiding their recovery and immune requirements, as well as having the chance to engage with Cardiff City's fanbase."
Cardiff City's Head of Fitness, Carl Serrant added: "We are delighted to link up with The Turmeric Co. as a specialist nutrition partner for the club. The Turmeric Co.'s range of naturally sourced shots have excellent anti-inflammatory properties and will undoubtedly aid with recovery. Since introducing them earlier this season, the shots have become a great addition to our performance nutrition provision."
Find out more about The Turmeric Co. here.