Days Gone By | Cardiff City vs. Blackburn Rovers
History
3rd October
2022 marks a century of fixtures between Cardiff City and Blackburn Rovers.
The first match took place at the beginning of 1922, with the Bluebirds victorious over Rovers away from home on January 2nd, winning 3-1, thanks to goals from Len Davies (2) and William Grimshaw. That fixture is remembered for another reason, too.
Our opening encounter with Blackburn Rovers saw George Latham set a Cardiff City record that still stands to this very day.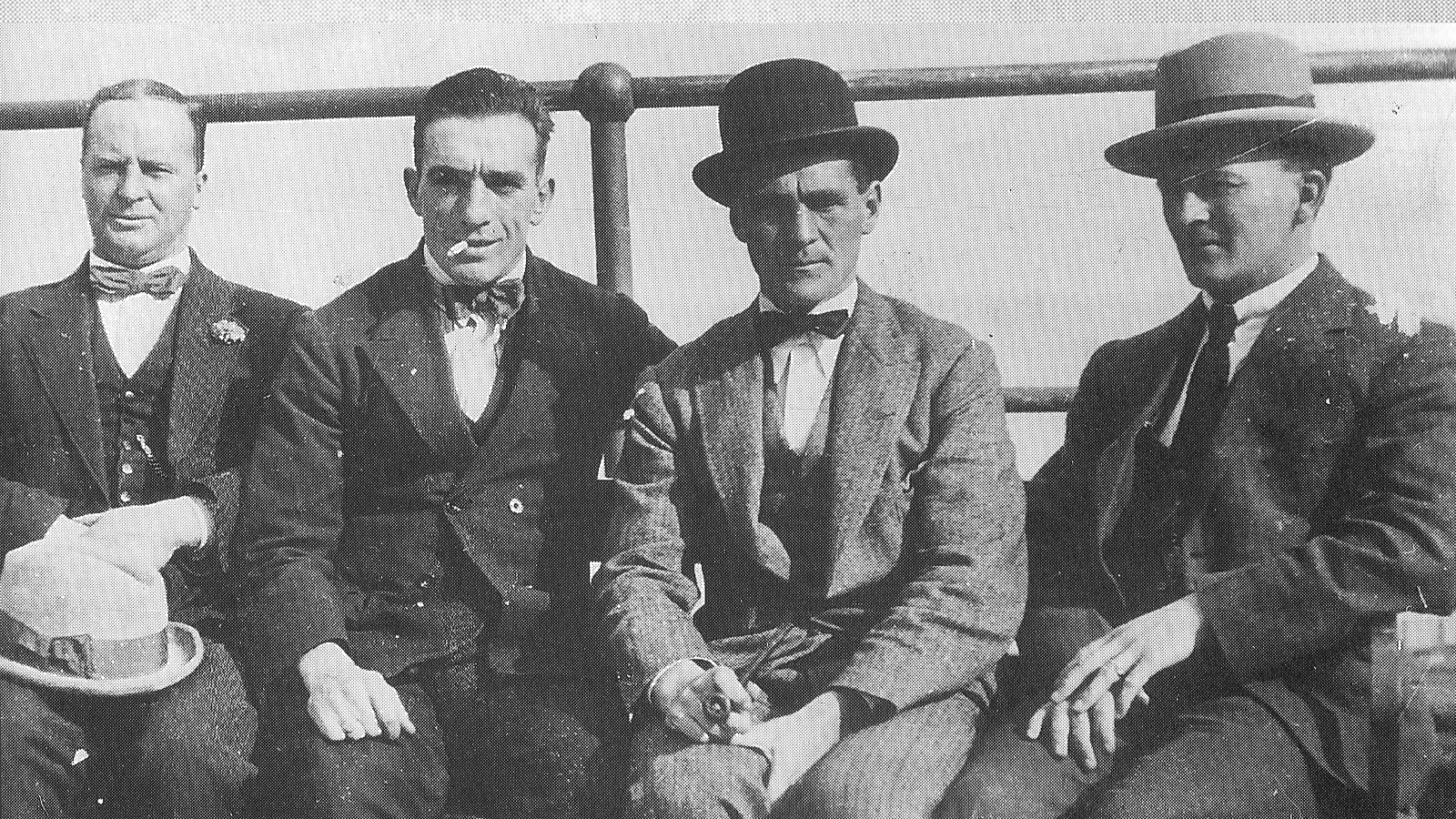 City's trainer and physio, Latham travelled to Lancashire alongside our playing squad for this match, as usual. Fred Stewart named his starting 11, and one reserve from the 12-man travelling squad, only for Jimmy Gill and Jack Evans to pull out with influenza, with neither player fit to be involved. Reserve Harry Nash was drafted into the team, but that left one space in the starting XI, long before the days of five subs and extra squad members making the away journeys.
And thus, Latham, then aged 41 and no longer near the levels of fitness once held by the former Welsh international, was asked to turn out for the team, after signing an emergency registration. It was George's first match in eight years, but as previously stated, it was a successful one, with the Bluebirds coming out winners in front of 35,000+ fans.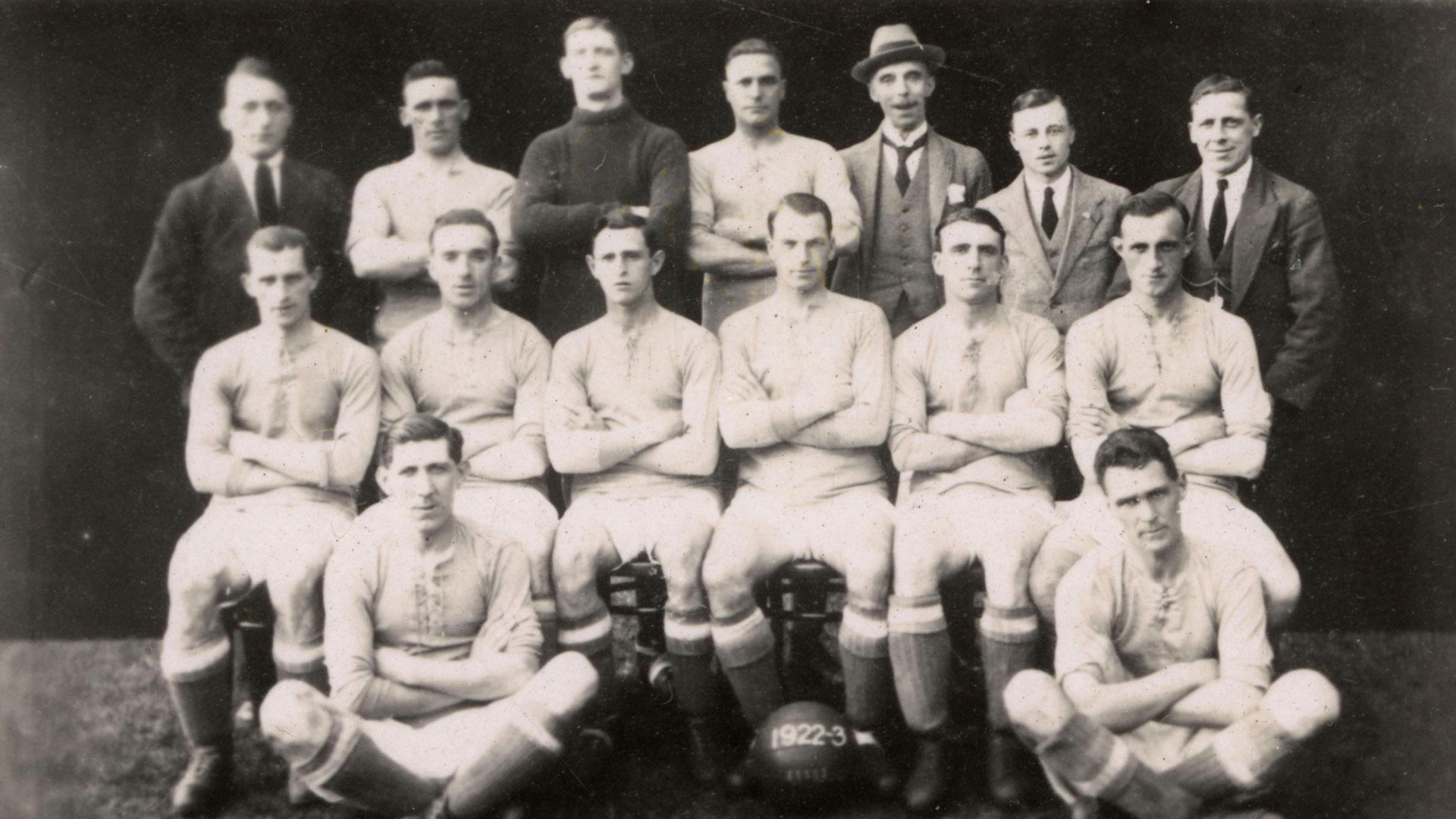 Speaking about his appearance, Latham said: "The rest of the lads thought it was funny to send pass after pass my way, all just in front of me so that I had to chase every time. I could hardly get off the pitch at full-time."
At 41-years-and-one day, George Latham remains the oldest player to represent Cardiff City. He led a remarkable life. George played for Liverpool and the Bluebirds, as well as representing Wales. Football aside, Latham won the Military Cross on two occasions! Read more about George's story in our City At War series!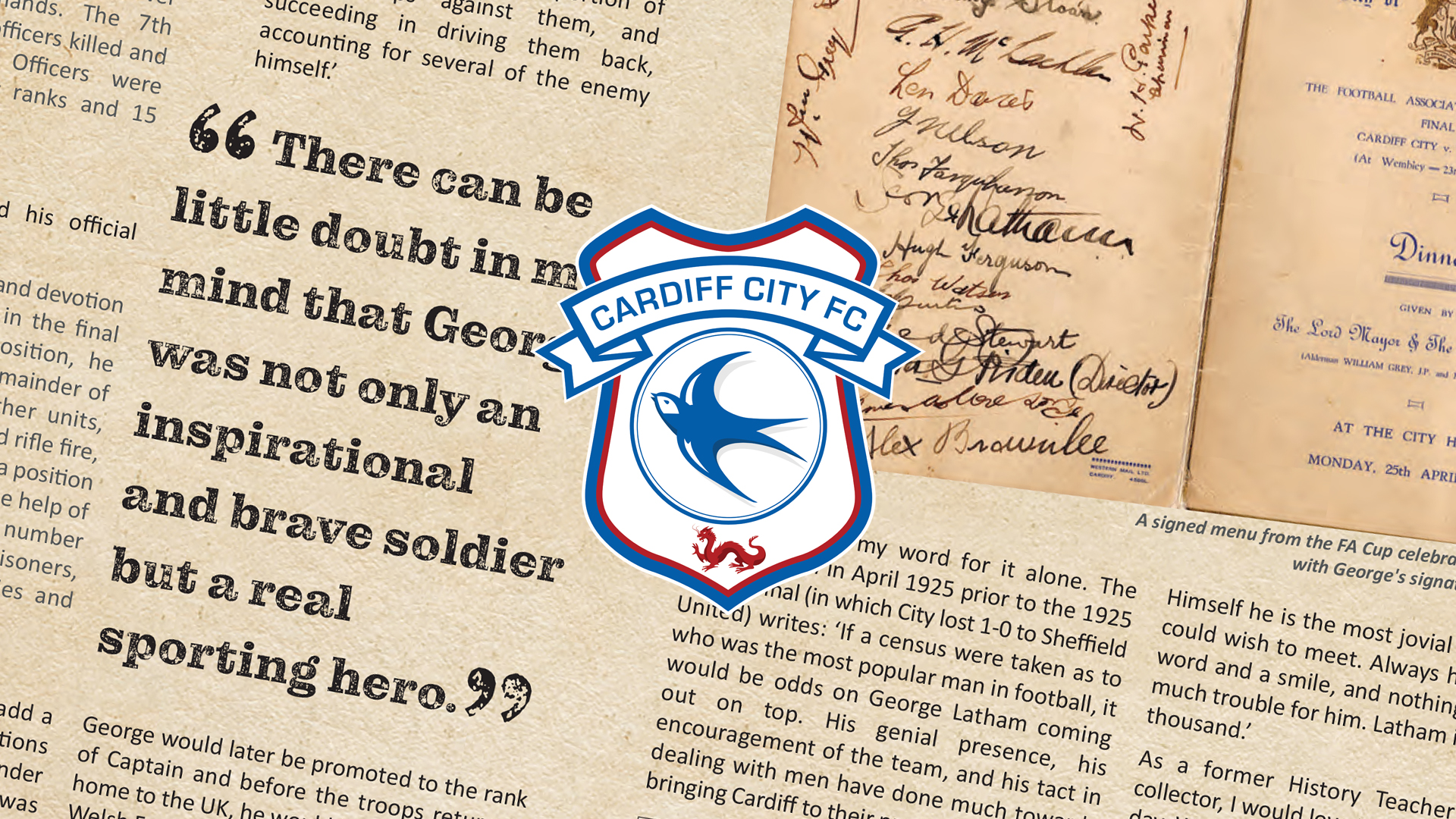 1921/22 was City's first campaign in the Football League and the Club finished a respectable fourth in Division One, nine points behind eventual Champions, Liverpool.
Overall, the City and Blackburn have faced off 74 times, with Rovers holding the edge in terms of wins, besting the Bluebirds with 28 wins, to our 24. This match has also finished as a draw on 22 occasions. Three of Rovers' triumphs have come in recent seasons, with four draws also taking place since our last victory over the side from Ewood Park.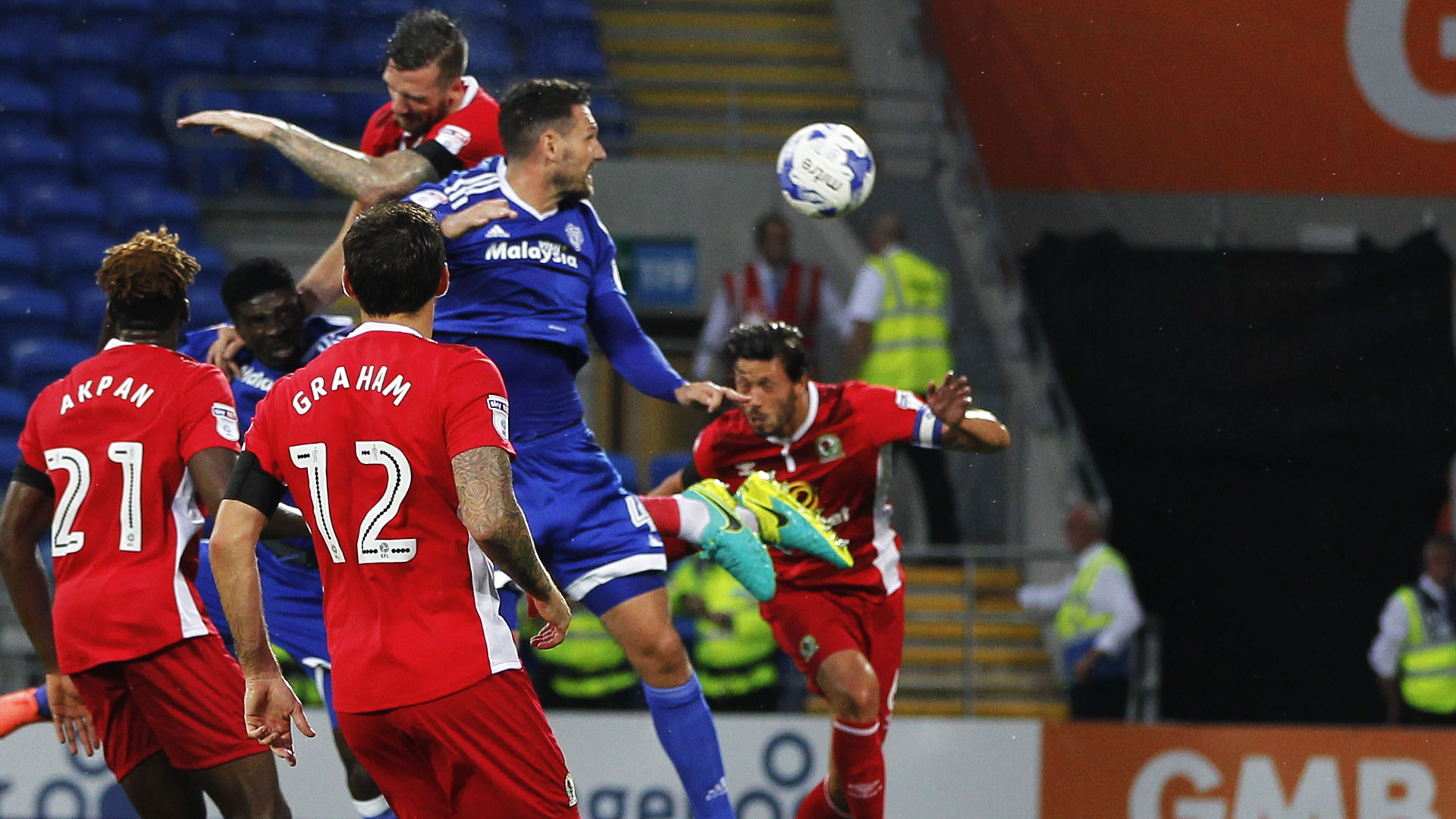 This came on August 17th, 2016, in a memorable meeting. Paul Trollope's first competitive win as Bluebirds boss was at the expense of Rovers, with Shane Duffy enjoying a busy night. The now-Fulham loanee netted twice on the evening, but both efforts went in his own goal. He topped off the game by being shown a second yellow card, with the home side going on to win 2-1.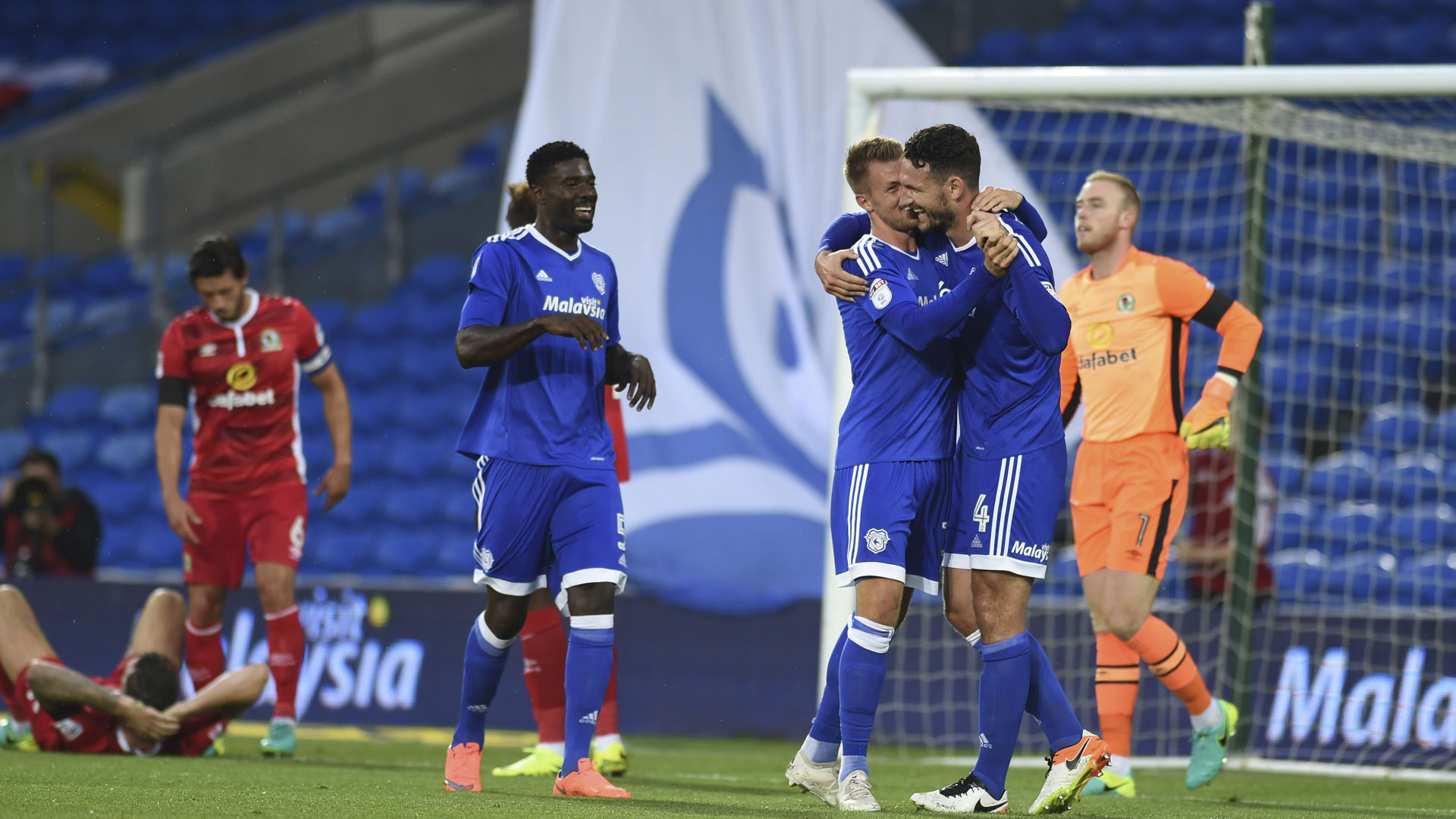 Duffy's tough match wasn't the worst of it for Rovers though, with the Club finishing 22nd and suffering relegation from the Sky Bet Championship that campaign. At City's end, Trollope was replaced by manager Neil Warnock in the October of 2016, with the Bluebirds consolidating that campaign, before going on to win promotion to the Premier League in 2017/18.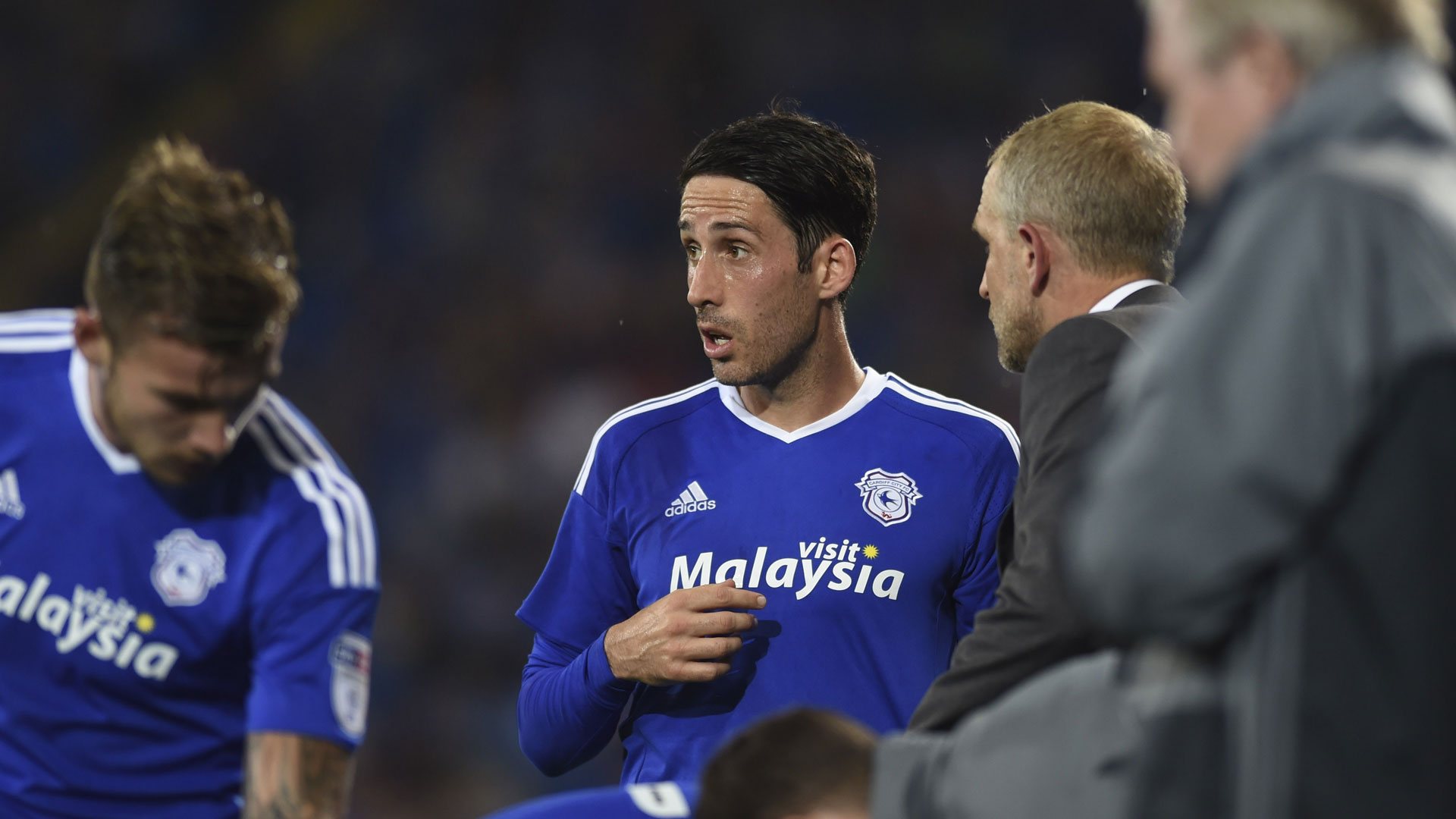 The City midfield on Duffy's famous night included Club icon Peter Whittingham, who would depart CCS at the end of the season for Blackburn, winning a promotion of his own during Rovers' League One 2017/18 title winning campaign.
We celebrate Whitts' legacy and memory this November in a memorial match, marking the launch of the PW7 Foundation, as the Bluebirds face his first Club, Aston Villa, at CCS. Details of this fixture can be found here.