FA Youth Cup R3 Match Preview: Derby County vs. Cardiff City
Academy
2nd December
Cardiff City's U18 side face Derby County in the FA Youth Cup Third Round at Pride Park this Friday - 7pm kick-off.
The match will be streamed live in the UK on Cardiff City TV and can be viewed free of charge.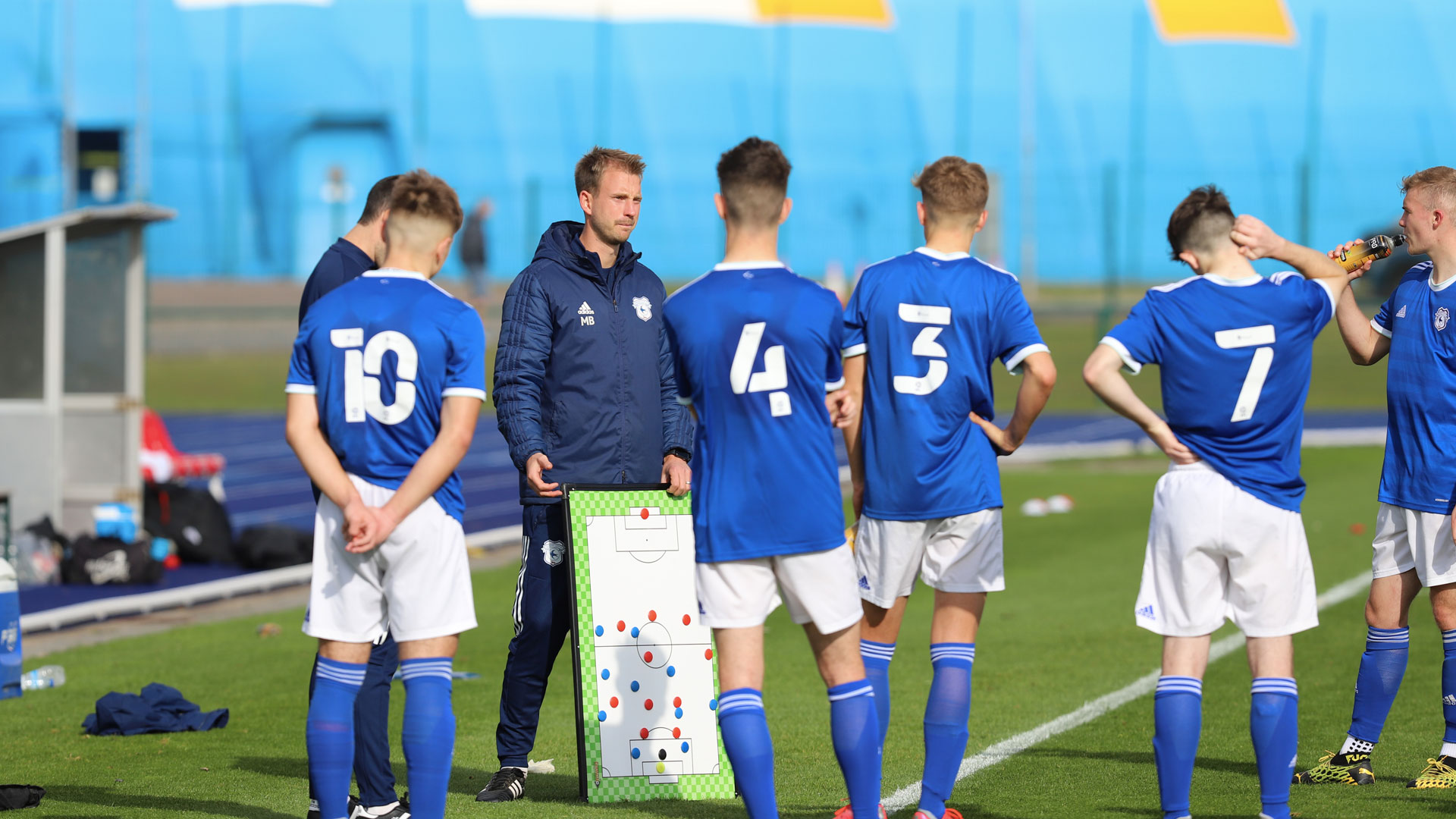 Bloxham | A great opportunity for the boys
Bluebirds U18 Coach Matthew Bloxham spoke of City's ambition ahead of Friday's tie in world football's oldest Youth Cup competition.
"It's a great opportunity for the boys," said Matthew. "Derby County are a good Category 1 side: they're always really competitive and produce some great players, so I'm really excited at the prospect of pitching our best players against theirs and showing that we're able to perform at that level. We wanted a Category 1 team and I said that to the lads before the draw. We've done our homework on Derby's strengths and weaknesses, but it's not about what they do, it's about how Cardiff City's players excel on that stage.
"We want to perform on the night and the most important bit is giving players an opportunity to showcase their own abilities because we've got a great relationship with the First Team. This time last year, Joel Bagan captained us in the FA Youth Cup and he's gone on to appear for the First Team since. The boys want to go on and do the same, so they need to get the experience of playing in stadiums, learning how to handle playing under the floodlights and in different grounds. It's a great development tool and something the players will remember for the rest of their careers.
"We've got a young side this season and there will probably be U16 players involved, so it's going to be a positive experience for them too. Players who have FA Youth Cup experiences can share them with the group and it's something that we encourage. We want the boys to be fully focused on the performance, not the occasion: it's really important for their development."
Mayembe | Terrific chance to prove ourselves
Ntazana Mayembe is relishing his third and final season of playing in the FA Youth Cup and hopes Cardiff City will rise to the occasion under the Pride Park lights.
"It's a terrific chance for us to prove ourselves and set an example," Taz added. "They're a Category 1 team, but it's a challenge that we're well up for and everyone is looking forward to it because it's a big competition. Playing in stadiums gives you a buzz and a feel for what could be in the future, so it's important that we rise to that feeling.
"For us, it's just another game and I believe we've got what it takes to win because we're preparing correctly, making sure everyone has the right mindset and knows their roles. We're going into it positively and determined to win.
"It's my last season playing in the FA Youth Cup and I'm fortunate enough to have been part of it for three campaigns. I made my tournament debut against Hull City at the KCOM Stadium when I was a 15-year-old, so when I came on it was an unbelievable experience and a learning curve, it just felt special. We're aiming to make this season's FA Youth Cup positive and memorable."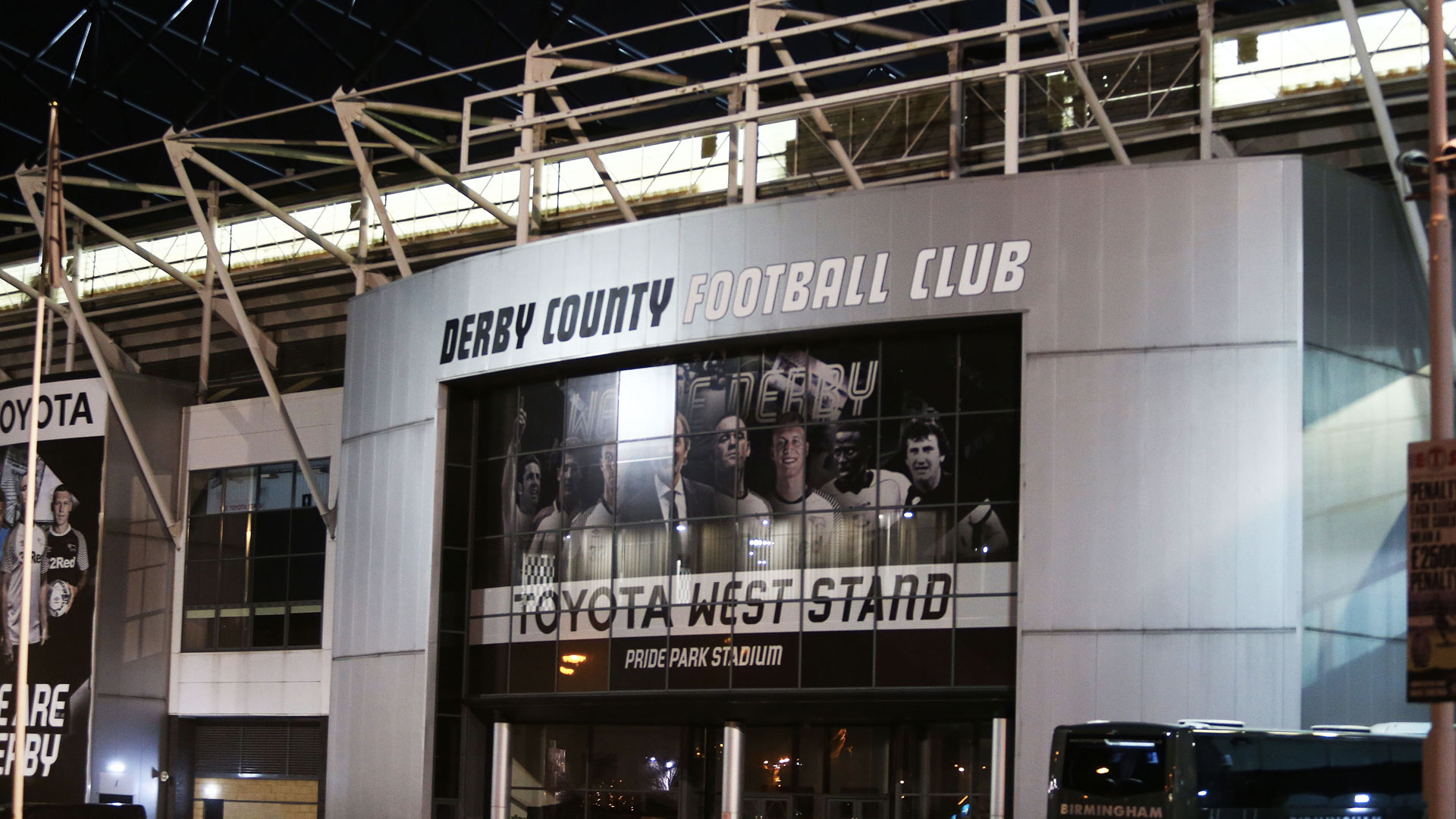 Opposition Focus: The boss
Adam Robinson took the lead job at Derby County U18 following Justin Walker's promotion to First Team Development Coach at the Rams ahead of the 2020/21 season.
The former University of South Wales student had worked alongside Walker, who played 342 times in the Football League, as an U18 Coach from July 2018.
Previous to that, Robinson was Academy Lead Sport Scientist and Lead Strength and Conditioning Coach from June 2010, which came one year after he joined the club as an Academy Football Coach.
Opposition Focus: Season so far
Category 1 outfit Derby County currently sit seventh in U18 Premier League North, with four wins and four losses to date.
Friday's hosts began their season with three consecutive wins over Sunderland, Middlesbrough and Newcastle United. They then went on a four-game losing run, beaten by Wolverhampton Wanderers, Manchester United, Stoke City and Everton. A 5-1 victory over Blackburn Rovers last time out got them back to winning ways.
Like the Bluebirds, County progressed past the FA Youth Cup Third Round stage last season: it is set to be an enticing clash in Derbyshire.
Opposition Focus: Ones to watch
Kaide Gordon was named Derby County's 2019/20 Academy Player of the Season and is one of their three joint top U18 scorers this campaign on three goals. The forward scored a hat-trick in their previous match against Blackburn Rovers.
Dylan Williams also finds himself on three goals this season, netting two against Rovers and one against Middlesbrough. The youngster has played as a midfielder and forward for his team this season.
Bartosz Cybulski got his season off to a flying start with three strikes netted over the opening three fixtures, but has not featured since their 4-3 win over Newcastle United on September 26th.
Live updates will come via our official Academy Twitter account, @CF11Academy!