FA Youth Cup R3 Reaction: Cardiff City 2-1 Ipswich Town (AET)
Academy
14th December
Cardiff City U18 Coach Matthew Bloxham, winning goal-scorer James Crole and Captain Joel Bagan shared their delight at Cardiff City Stadium following City's 2-1 win over Ipswich Town U18 after extra-time.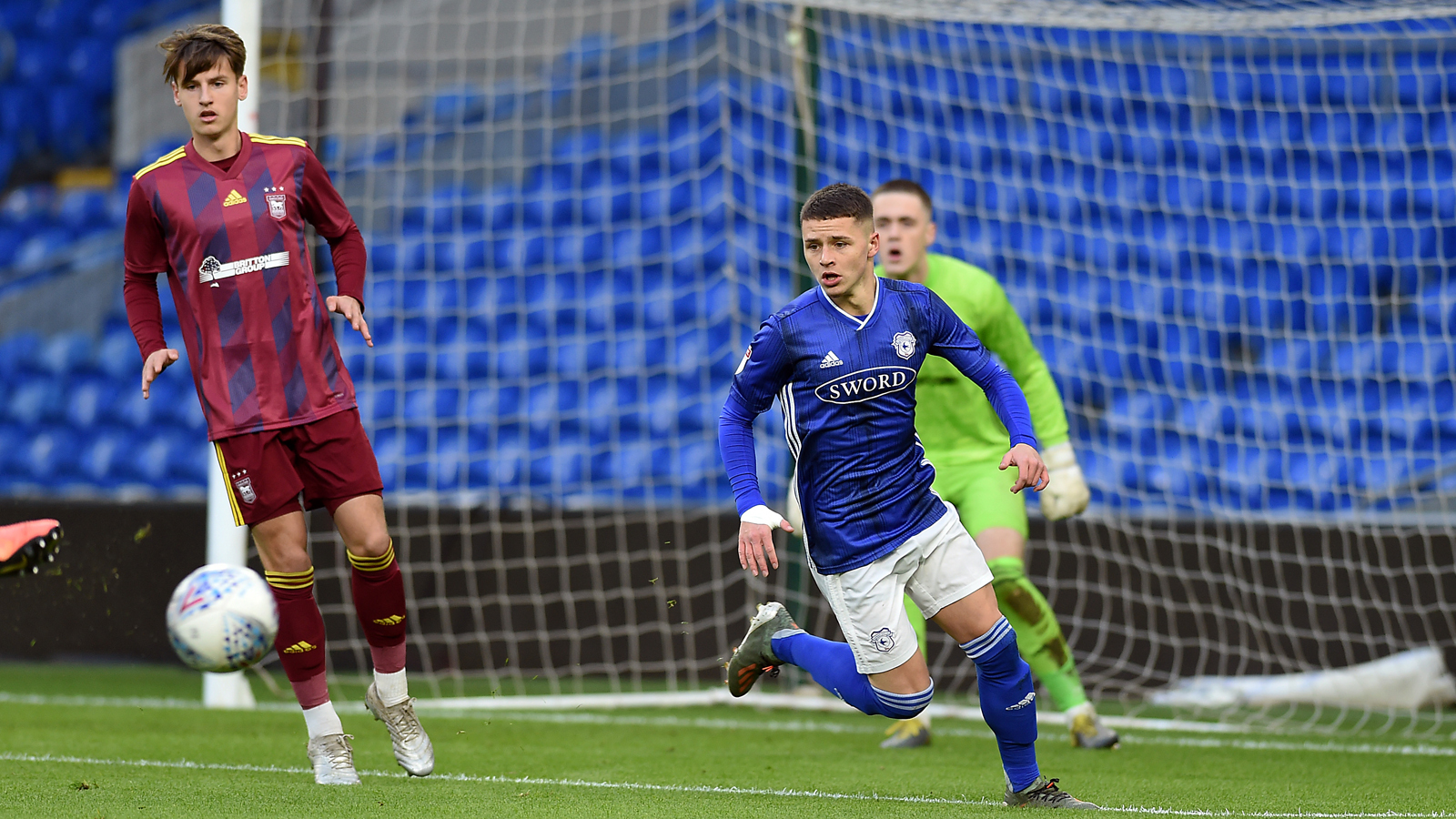 Isaak Davies sent the Bluebirds ahead before half-time and Colin Oppong drew the visitors level shortly after the break. Four minutes into extra-time, James Crole struck the winner from Isaak Davies' terrific low cross.
"I thought it was a really disciplined performance," began Matthew following the final whistle. "The boys managed to take their opportunities when they presented themselves, while showcasing some good football.
"Whenever you go into extra-time it's about if you're confident in your players and we were confident that we could still get the ball, play and create opportunities. 
"We didn't want to just settle and see extra-time out, we wanted to win the game and that was the message that we gave the boys and they were first class in carrying that out.
"The bit I really liked was the discipline in defence; they organised well and really stood up as a group."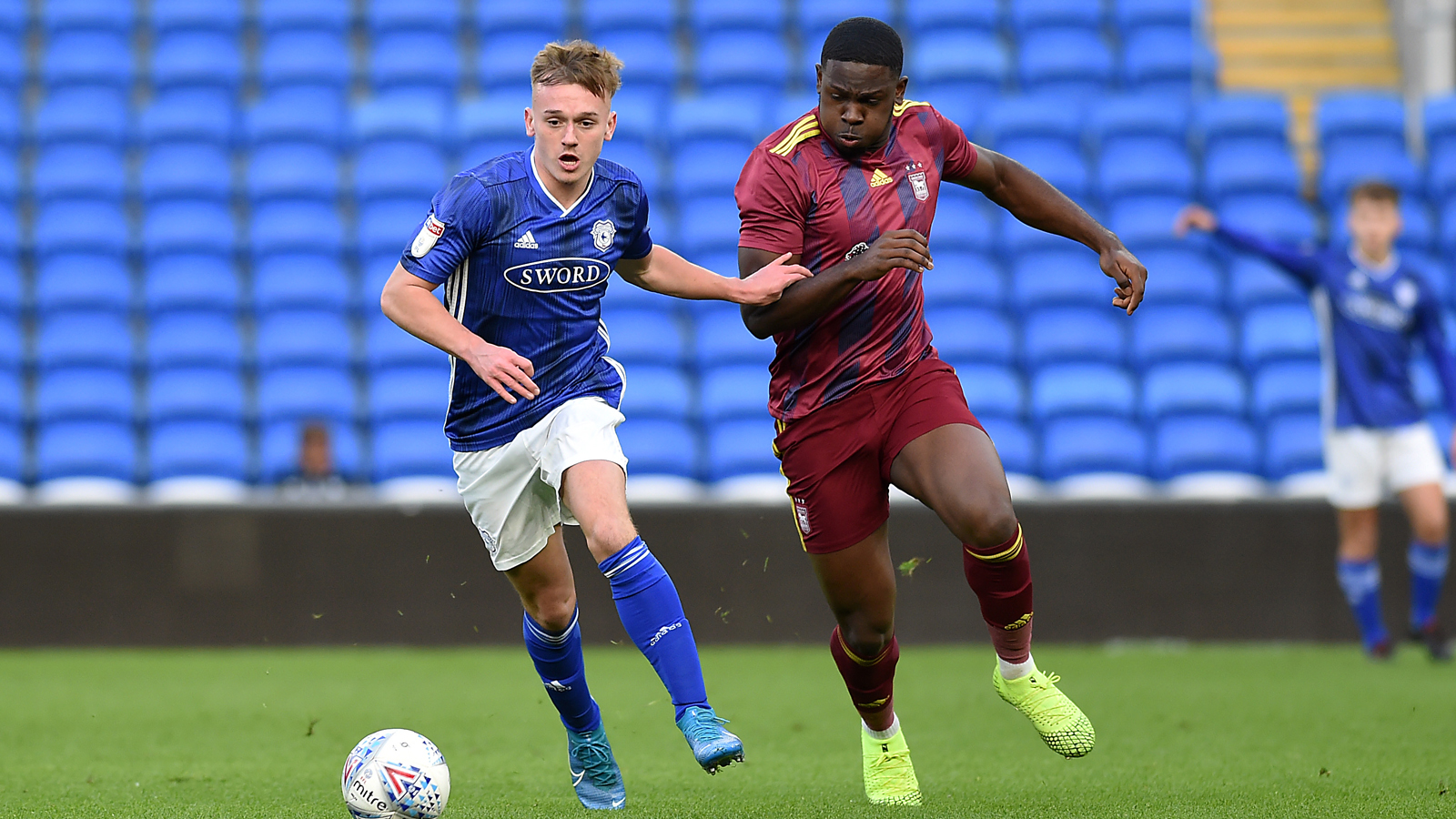 The U18 Coach went on to praise the respective performances of scorers Isaak Davies and James Crole, before looking ahead to the FA Youth Cup Fourth Round tie at Bournemouth. 
"This team will always create chances," he continued. "I think Isaak [Davies] put a great ball in for James [Crole], who's just signed his scholarship and we know that's the type of finisher he is, he was there. 
"James has played a few times for the U18 team and he's always come on and made an impact, which as a younger player is something you have to aim to do and it's great for him that he's got a performance that he can build on for the future weeks.
"Isaak showcased all of his strengths: his pace and ability to get in behind people and it's great that he got a finish and got the assist, which is something that he's capable of doing and I'm sure he'll want to build on that and push himself now as well."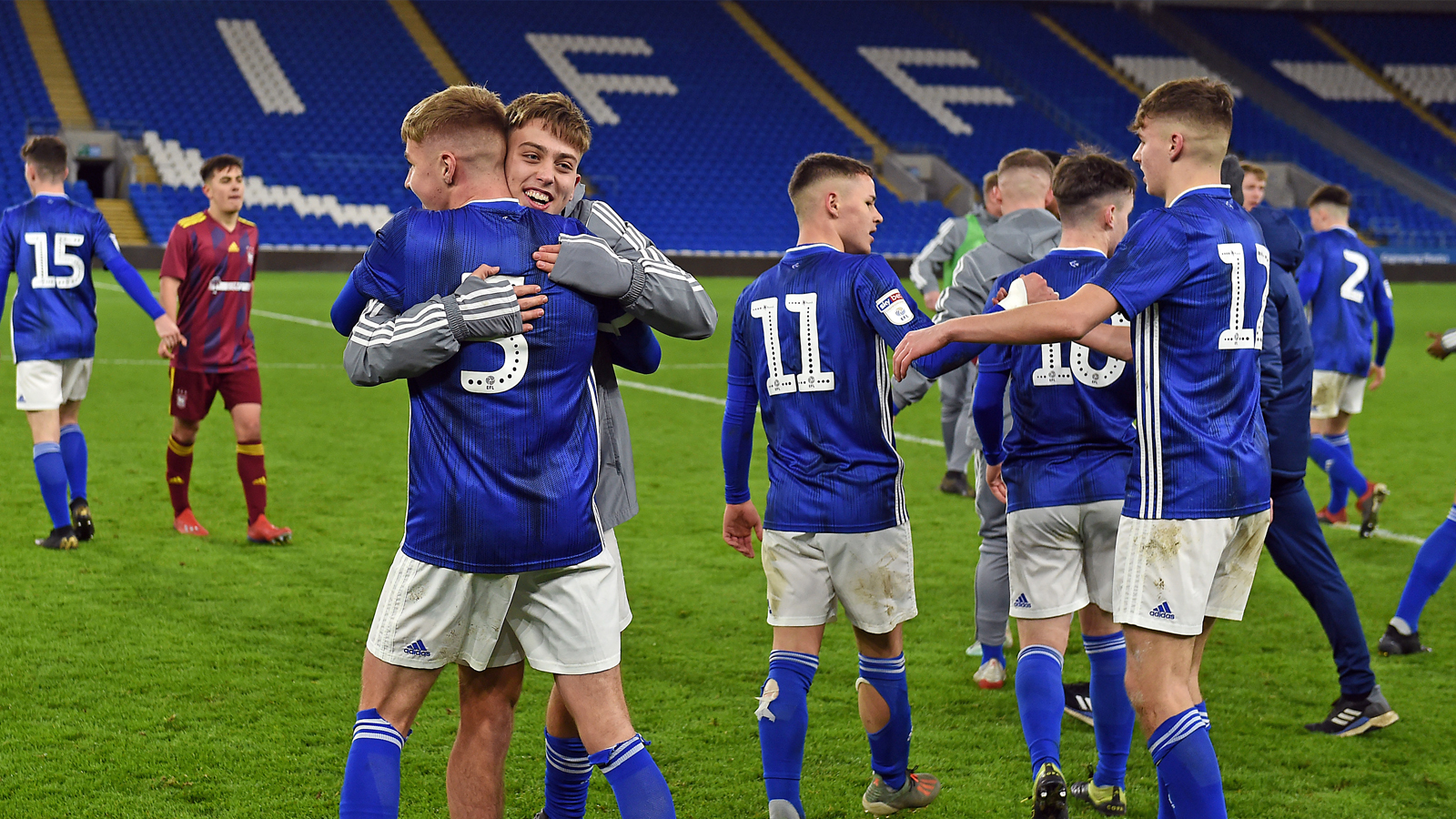 Matthew concluded: "We know Bournemouth are a good team, we've played them in pre-season, we know they're going to be organised, but we'll prepare properly and if we can put the same performance out as we did against Ipswich, we'll give ourselves a great chance."
Forward Crole came off the bench after 64 minutes and scored the winner four minutes into extra-time to seal his second U18 goal of the season. He added: "It's an unreal feeling scoring at Cardiff City Stadium and obviously to do it for the U18s in the FA Youth Cup was also a very good feeling.
"Obviously it was a massive goal to take us through to the next round and I can't wait for it now. Bournemouth will be a good team, but if we play like we did against Ipswich, we'll get through it." 
Joel Bagan was named Captain for the encounter and praised his fellow players for giving their all to get the victory, saying:"It was a great win, we haven't got through the Third Round in a few years, so to do it this year was really good, especially having a lot of First Year Scholars and U16s in the team against a good Ipswich side. 
"I didn't think it was going to end, it was going on for ages, but everyone did well to dig deep to get the win." 
Keep up-to-date with all the most recent news via our official Academy Twitter account, @CF11Academy!
Article: Richard Early