FAQs | Season & Match Ticket Options – 5pm Deadline
Ticket News
30th June
A high percentage of Bluebirds have elected options 1 and 2. Thank you for your support!
Make sure to choose your option here before 5pm (Tuesday 30th June 2020).
If you want to stream matches on Cardiff City TV, request your option in plenty of time. Remember – you'll need to allow up to 48 hours for receipt of your unique streaming code via email.
If you are having any issues with the refund process, please read the following FAQs.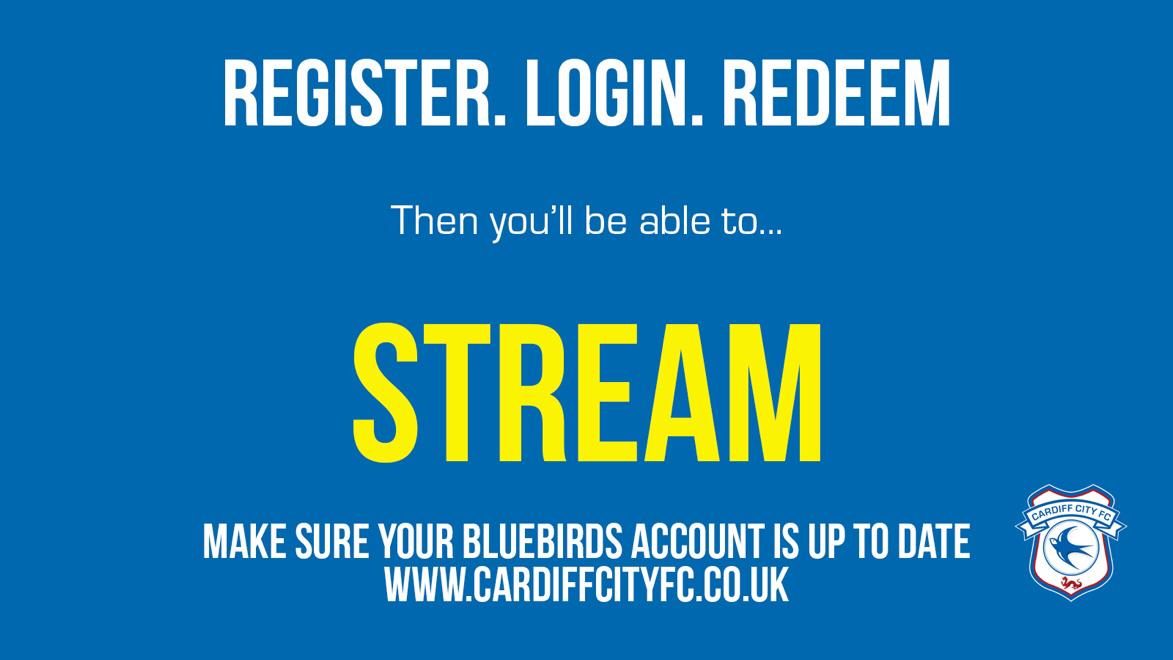 I have chosen the refund option. When will I receive it?
Your refund will be processed after the closing deadline on 30th June 2020.
 
Please allow additional time for the refund to be processed, due to current circumstances around the COVID-19 pandemic. We thank supporters for their patience as requests are processed.
 
How do I create a Bluebirds Club Account?
You can find user guides helping you to create and manage your Bluebirds Club Account here.
 
I have created a Bluebirds account. How do I link my Season Ticket?
Please follow the user guide here.
Please note that you need to create your Bluebirds Club Account with the email address that's linked to your Season Ticket or Matchday Tickets.
If you're unsure of the email address associated to your account, or if you need to change it, please contact: tickets@cardiffcityfc.co.uk.
 
What is the deadline for making my choice?
The cut-off date is 30th June 2020 at 5pm.
 
What if I don't make my choice by 30th June?
 
Option 1 (the Academy donation) will automatically be chosen for you.
If you haven't chosen your option manually through the online system, then you will not receive a streaming code for the remaining games.
Please make sure you create your Bluebirds Club Account and link your Season Ticket to be able to choose your options. If you're having difficulty creating your account, please see questions 2 and 3 above.

Please allow up to 48 hours from your request for receipt of your unique streaming code by email. 
 
My details have changed. What do I do?
You can edit your details in the 'My Account' section of your Bluebirds Club Account.
If you are struggling to make a Bluebirds Club Account as your email address has changed, please contact queries@cardiffcityfc.co.uk.
 
I'm having issues with streaming content. What do I do?
Streaming FAQs can be found here.
Please note, Cardiff City TV's live video content is only available via the desktop website and through the official Cardiff City FC app. Live video will not work through mobile browsers.
Recommended desktop browsers for watching live video are Mozilla Firefox and Google Chrome.
For any technical issues regarding streaming, please email cardifftvsupport@streamamg.com.


I have a general query which isn't listed above. Who do I contact?
Please contact club@cardiffcityfc.co.uk.