FAW Women's Cup | Cardiff City FC Women 7-0 Aberystwyth Town Ladies
Women
17th November
Cardiff City FC Women progressed into the Quarter Final of the FAW Women's Cup on Sunday, November 17th, as the Bluebirds produced a fine display to record a 7-0 victory at Cardiff International Sports Campus.
It was an emphatic performance throughout, and the Bluebirds would make their early dominance pay after 23 minutes. Forward Catherine Walsh fired past Ffion Ashman with a composed finish from close-range to give City the early advantage.
City would continue to apply the pressure, looking for an all-important second goal that their performance was deserving of. Eventually, the pressure would pay off as Iain Darbyshire's side won a penalty for handball on 27 minutes. Catherine Walsh would step up and calmly converted from the spot to double City's, netting her fourth goal of the season in all competitions.
Kate Jeremiah would prove to be a lively spark throughout, causing a plethora of problems throughout for Aberystwyth Town Ladies. Jeremiah had an effort from distance saved in the 35th minute, but just five minutes later she would net the goal that her performance deserved, curling a sublime strike past Ashman.
Danielle Broadhurst rounded off a great first half showing from City, registering City's fourth of the afternoon – which meant that the Bluebirds went into the break with a four-goal lead which they thoroughly deserved.
The Bluebirds continued in the rich vein of form that they showcased in the first half, with Eryn Gibbs going close to scoring for the Bluebirds. Gibbs would continue to be a nuisance, but it would be Jasmine Simpson who would net City's fifth on 54 minutes.
Darbyshire's side didn't rest on their laurels and were determined to extend the score line at Cardiff International Sports Campus. Jeremiah scored her second goal of the game on 62 minutes, extending City's already dominant lead.
City didn't stop there however, as substitute Zoe Atkins scored the Bluebirds' seventh goal of the game, rounding off a fine team performance. The hosts would see out the remaining minutes to claim a clean sheet and progress into the Quarter Final of the FAW Women's Cup.
FINAL SCORE: CARDIFF CITY FC WOMEN 7-0 ABERYSTWYTH TOWN LADIES
Cardiff City: Chamberlain, Daley, S. Walsh (C) (Norman 65'), Cartwright, Owen (Green 75'), Jeremiah (Atkins 68'), Pinchard, Broadhurst, Walsh, Simpson, Gibbs. Subs not used: Connolly, Murphy.
Following the match, Head Coach Iain Darbyshire and midfielder Cerys Pinchard shared their thoughts.
"We played really well," Iain began. "The most important thing was to get the players enjoying themselves and playing with a smile on their face. We've had a few less free-flowing performances lately, so we stripped it back to basics and they were fantastic.
"The energy they had from the first whistle, all the way the game through was great. We made the pitch big, found pockets of space and the girls enjoyed themselves. It was a big win and we now move on to our next game in a few weeks.
"We had a disappointing result a few weeks back, but all the squad can do now is keep winning our games, applying the pressure in the league through gaining points and scoring lots of goals. As we grow as a team, we'll evolve and become better and better. The girls are loving their football, they're loving everything they do, so it bodes well for the group. They work well in training; everything is good at the moment.
"The cups are a fantastic opportunity for us – we're in two cups this season and doing well in both. It'll be interesting to see who we get in the next round, but we're excited for the draw. We take the cup competitions as seriously as the league.
"We gave a few players minutes who needed it as well. I thought everyone who was on the pitch played fantastic. We had Erin (Gibbs) who'd not played as much and had been unlucky in recent weeks, but I think she played fantastic.
"Cerys (Pinchard) dropped into midfield today and was unbelievable, she was here there and everywhere. That's the beauty of having such a talented squad who are ready to take their chances. You rotate the squad - but the performance won't drop with our girls. They train hard and they want to win every game, regardless if it's in a cup competition or the league and that's a mentality that we have to take into the Christmas period."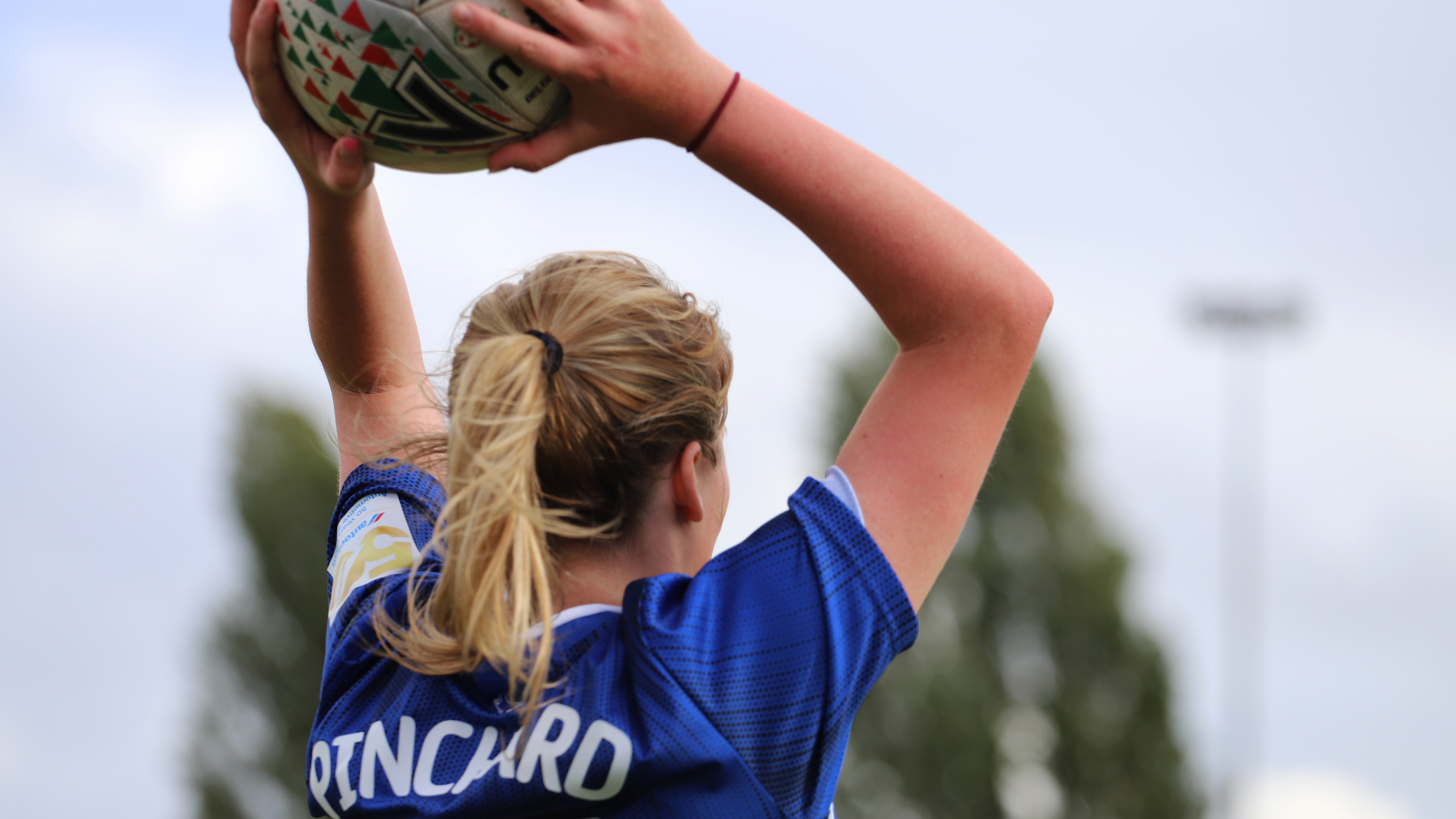 Midfielder Cerys Pinchard put in a fine showing in central midfield, and Pinchard was delighted to progress into the next round of the cup.
"It was a massive win for us," stated Cerys. "Personally, it was nice to get some more minutes under my belt, whilst also playing in midfield. It is a huge confidence boost for me personally to get some more game time.
"Even at half-time you could tell the girls were extremely happy with the performance, as they just wanted to get back out there and keep scoring goals. We're enjoying it at the moment.
"Not only was it a big win, but it is crucial for us to put statements out and prove that we deserve to have a good cup run. It's great to get another clean sheet."
Article: Will Pritchard