FAW Women's Cup Preview | Cardiff City vs. Pontypridd United
Women
27th October
Cardiff City FC Women continue their defence of the FAW Women's Cup by welcoming Pontypridd United to Cardiff International Sports Campus on Sunday (30/10), 2pm KO.
Entry for this weekend's fixture will be free of charge in a great chance to see the in-form Bluebirds.
Iain Darbyshire's side have recorded six league wins in as many fixtures, also progressing from the previous round of the cup with an impressive 5-0 win over Cascade YC Women.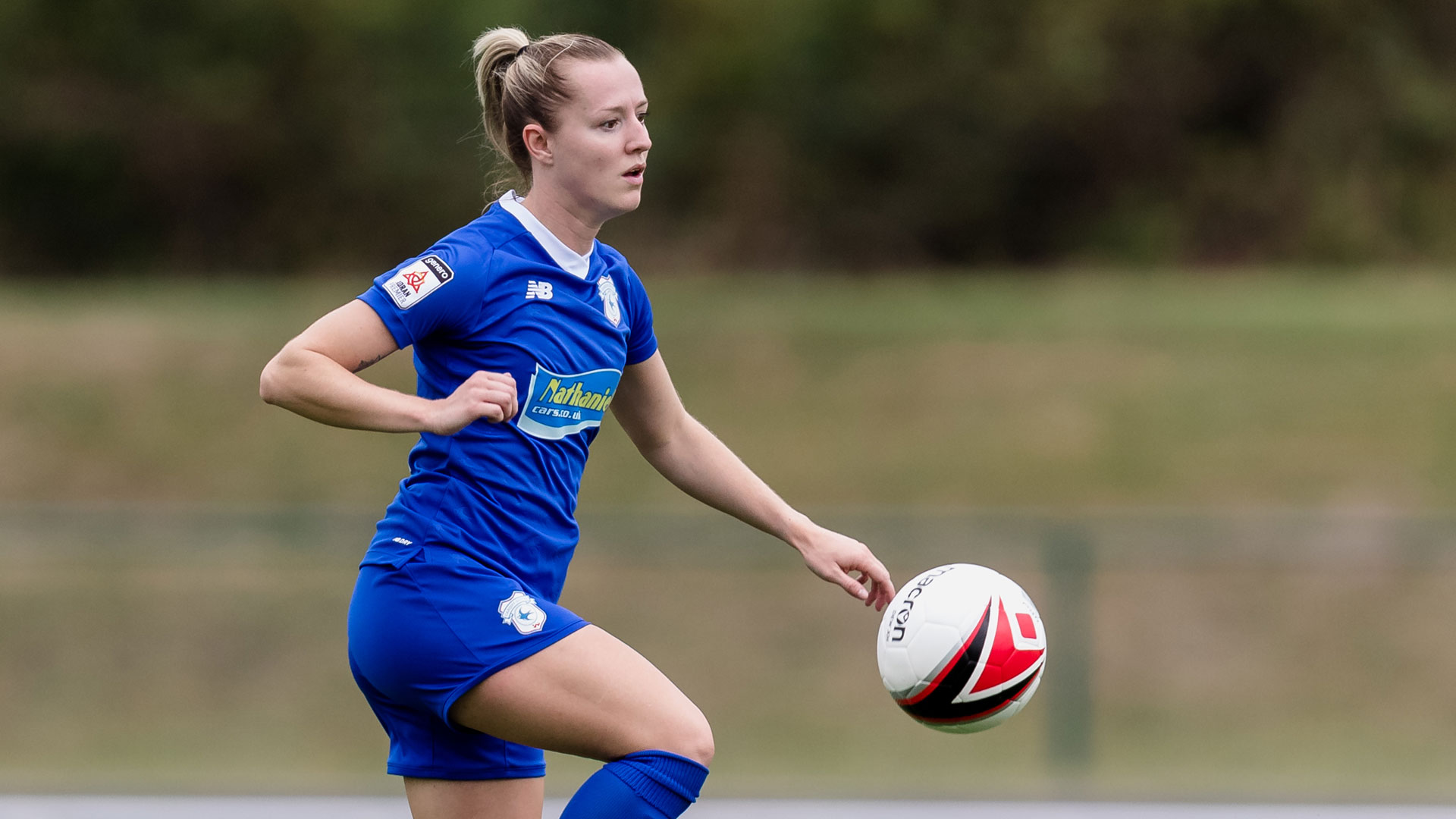 City head into this weekend on the back of a hard-fought 3-2 victory over The New Saints, in which Zoe Atkins, Eliza Collie and Phoebie Poole got on the scoresheet.
Opponents Pontypridd United are also in-form, having won their last three fixtures in all competitions without conceding, whilst scoring 11 goals.
In the two sides' previous meeting on the opening day of the Adran Premier campaign, the Bluebirds claimed a 2-0 win, with Danielle Broadhurst and striker Poole finding the net.
"We wouldn't be where we are now without the benchmark of winning the cup last year," Iain began. "We want to win everything, that's our objective. We're defending champions of this competition and we want to defend it. We're not going to take this game lightly at all. We've got Pontypridd two games in-a-row, so it's a good test for the league game the next week.
"It took us a while to get there, but we broke the mental barrier last season of winning a trophy and winning the big games. We've taken that into this season. We need a good cup run, because we don't want to be left in the second-half of this season with gaps in the schedule, that's another factor after Christmas. We want to be challenging, but we can't take Pontypridd lightly and we're focusing on this Sunday."
Wing-back Danielle Green, who has had a fantastic start to the campaign, added: "They are definitely going to be tough, just like they always are. They have had good results since their defeat to us so we will be expecting their momentum to be high. They will battle us for the whole 90 minutes so it should be a great game.
"I think we have the potential to win any title or cup if we have the right attitude and determination. Cups are just as important as they send a statement to whoever we face next and that is what we are going to keep doing with each game we face."