Fred Keenor | Celebrating a Cardiff City icon
History
19th October
Wednesday, October 19th, 2022 marks the 50th anniversary of the passing of our FA Cup winning captain and true City legend, Fred Keenor.
A Cardiff lad through and through, there are few images associated with our Club more iconic than that of Fred standing proudly with the Cup after becoming the first (and only) man to take the celebrated old trophy out of England back in April 1927.
 
Famously remembered for leading the Bluebirds to victory at Wembley that day, Fred of course also enjoyed a stellar and dedicated career at Ninian Park, spending almost two decades with the Club.
A proud Welshman, Keenor won 32 international caps for his country between 1920 and 1932, with his achievements and talent on the pitch deservedly earning him a place in the Welsh Sports Hall of Fame.
 
As we mark the 50th anniversary of Fred's death at the age of 78, we look back at the life and career of perhaps the greatest ever Bluebird…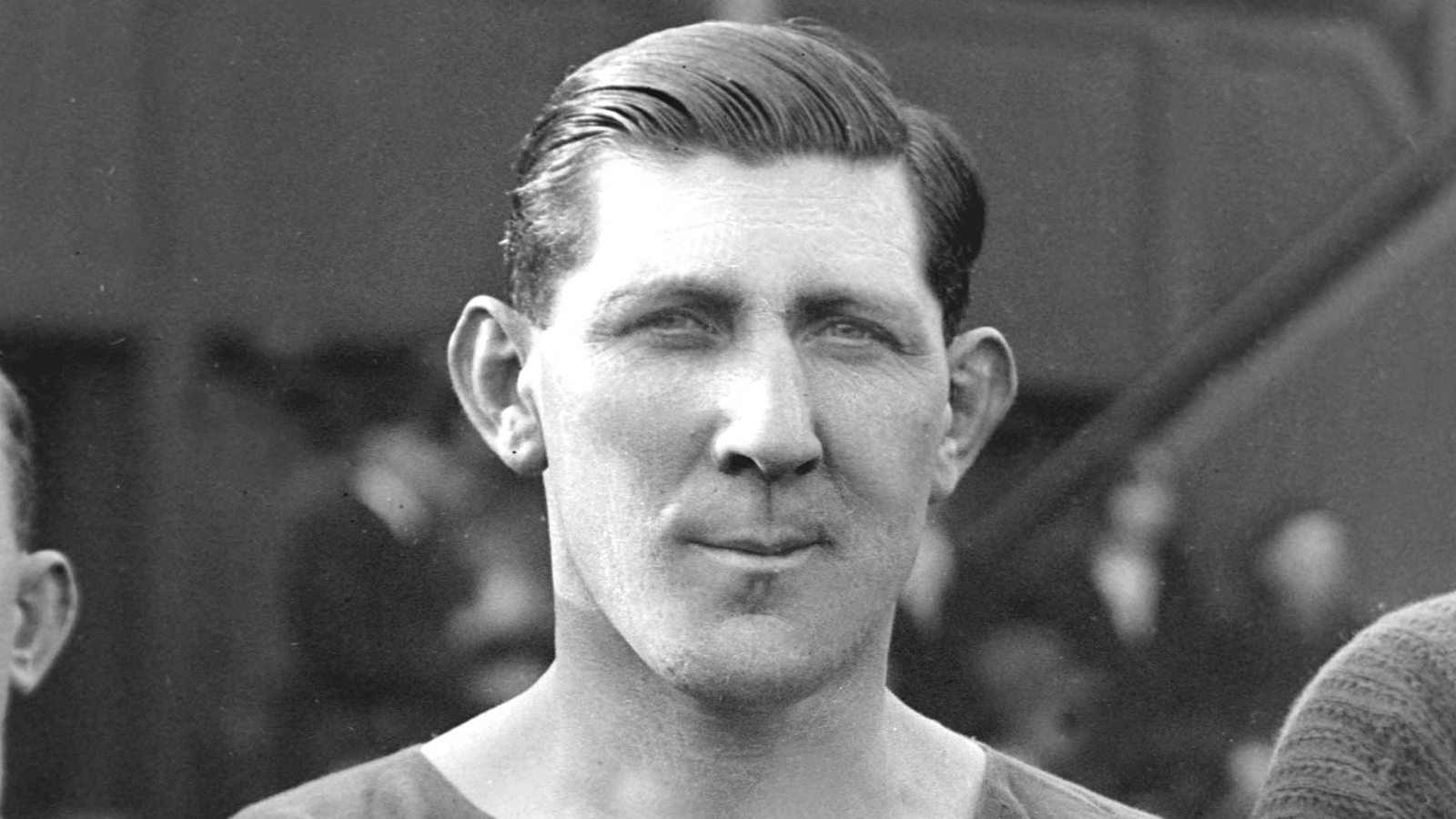 Frederick Charles Keenor was born in Cardiff in July 1894, and grew up on Theodora Street in Roath. The son of a bricklayer and mason, Keenor attended the nearby Stacey Primary School; a blue plaque commemorating Fred's life was unveiled there soon after the Bluebirds won the Championship title in 2013.
It was his connections with the School which ultimately set Fred on his journey as a footballer, as his former teacher, Walter Riden, joined the Bluebirds' board of directors and urged the young midfielder to join the club.
Having starred in his School team, and for local side Roath Wednesday, the tough-tackling Fred agreed to sign forms at Ninian Park for the weekly wage of ten shillings – roughly £40 in modern money. Like most footballers of the time, Keenor picked up additional work as a labourer to guarantee a steady income, claiming to "feel like a millionaire" with his two paycheques.
Under the stewardship of Fred Stewart and George Latham, Keenor was handed regular First Team opportunities during the 1913/14 season, having played prominently for City's amateur side in the Western Football League prior to that. Fred made his competitive Cardiff City debut in a 1-1 draw with Exeter City on 6th December, 1913.
However, just as Fred's football career was beginning to take off, War broke out across Europe, and the young Welshman was soon forced to enlist for active service. He served in the famous 17th Battalion Middlesex Regiment, commonly known as the 'Football Battalion' due to the number of young players who signed up together.
The Club organised regular collections for Fred and his fellow serving teammate, Jack Stephenson, which contained small mementos from South Wales and encouraging letters from City supporters.
Fred was injured in the Battle of the Somme when a piece of artillery shrapnel struck his left leg – the wound was so severe that doctors considered amputation, a decision which would have changed the course of Cardiff City history.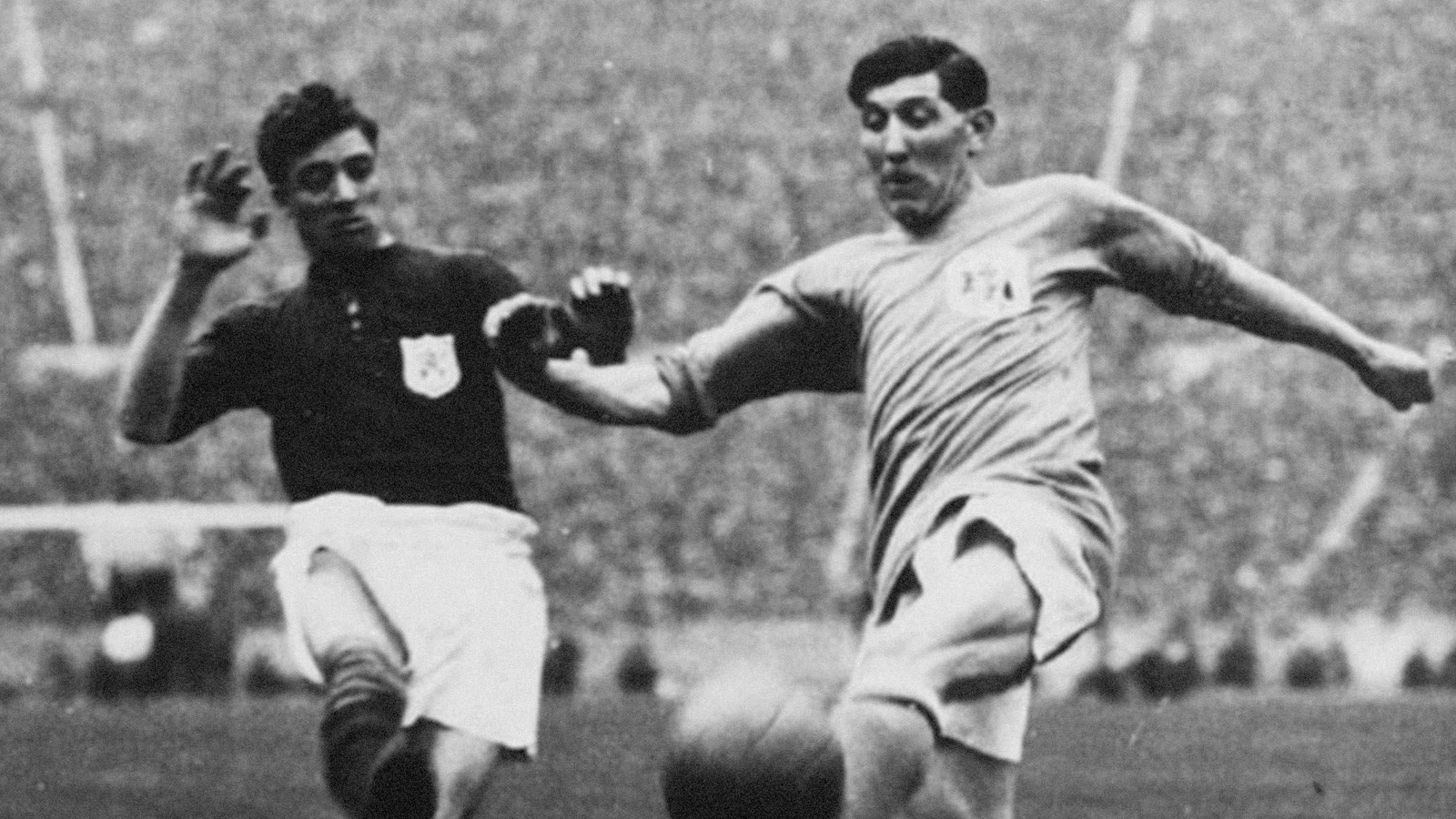 Thankfully, and against all odds, Fred remarkably returned to professional football in 1919 after several years working at a gasworks and as a milkman. He had featured as a guest star for Brentford to aid his rehabilitation, but returned to Ninian Park and lifted the Welsh Cup in 1920.
Unbeknownst to Fred, the Bluebirds were soon to build one of their most successful sides, culminating in FA Cup victory at Wembley. City went from strength to strength in the early 1920s, rising to the First Division of the Football League and missing out on the league title by the barest of margins in 1923/24.
The following season, Fred and his teammates suffered similar heartache, this time in Cup competition as City were defeated 1-0 by Sheffield United in the FA Cup Final. Despite the defeat, a wise Keenor remained optimistic, stating: "Just because we lost in our very first Cup Final, I don't think there is any cause to get down in the mouth. I can say here and now that one day soon our followers can be sure that Cardiff City will bring that Cup to Wales."
And how right he was. The 1926/27 season proved to be a very special campaign for Fred, beginning with his appointment as the Club's permanent captain, following the departure of Jimmy Blair to Bournemouth.
City's Cup run was of course the highlight of the year, with the Bluebirds dispatching Aston Villa, Darlington, Bolton Wanderers, Chelsea and Reading to set up a clash with Arsenal on St. George's Day.
A cartoon which ran in a Welsh newspaper on the morning of the Final depicted Fred knocking Welsh Prime Minister, David Lloyd George, off a pedestal, with the accompanying label: "The most important man in Wales."
And, after Keenor had led his side to victory at Wembley and returned to Cardiff for a hero's welcome with his teammates, it would be hard to disagree. Met by the Lord Mayor and paraded to the fans at City Hall, it was one of the proudest moments in Fred's career, and in the overall history of the Club.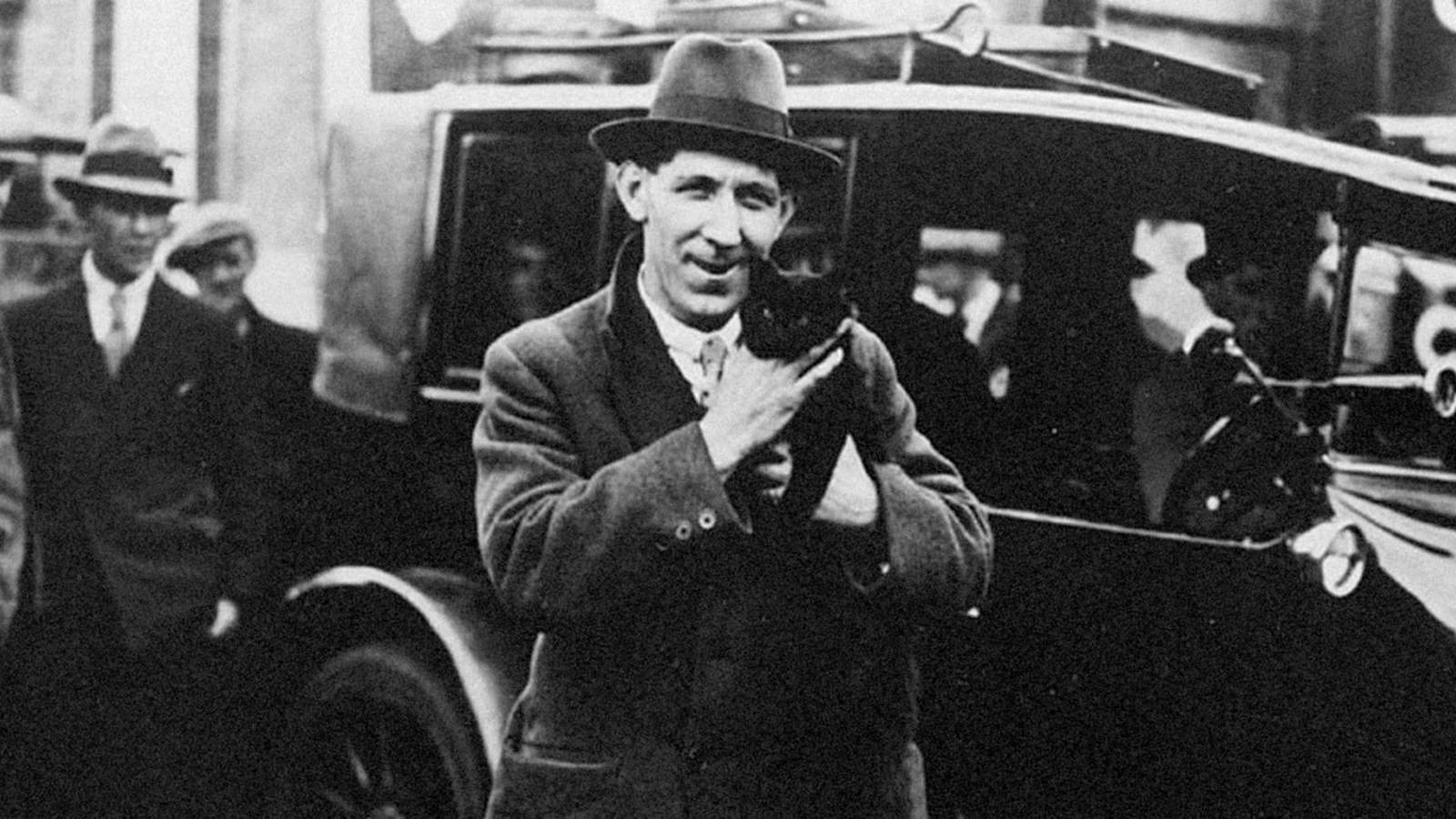 It would be difficult to compare Fred as a player to the stars of today. Having started out in midfield, Keenor made the majority of his 507 Cardiff City appearances at either centre-half or half-back.
Whereas the central defenders of the modern game are often amongst the taller members of the team, Fred stood at just 5'7", but more than made up for his lack of height with his ability to tackle and defend. One historian notes that: "Such was Keenor's strength that in 1919 he even sparred with the former European feather-weight champion boxer, 'Peerless' Jim Driscoll." 
The later years of Fred's Cardiff City career saw the Bluebirds fall away from the lofty heights they had achieved in the mid-1920's. By 1931, City found themselves fighting relegation to the Third Division South, with the ageing Keenor continuing to lead the team despite competing with Jack Galbraith for his spot in the side.
Fred played his 507th and final game for the Bluebirds on 6th April 1931 against Tottenham Hotspur, and, at the age of 37, was released by the Club at the end of the campaign.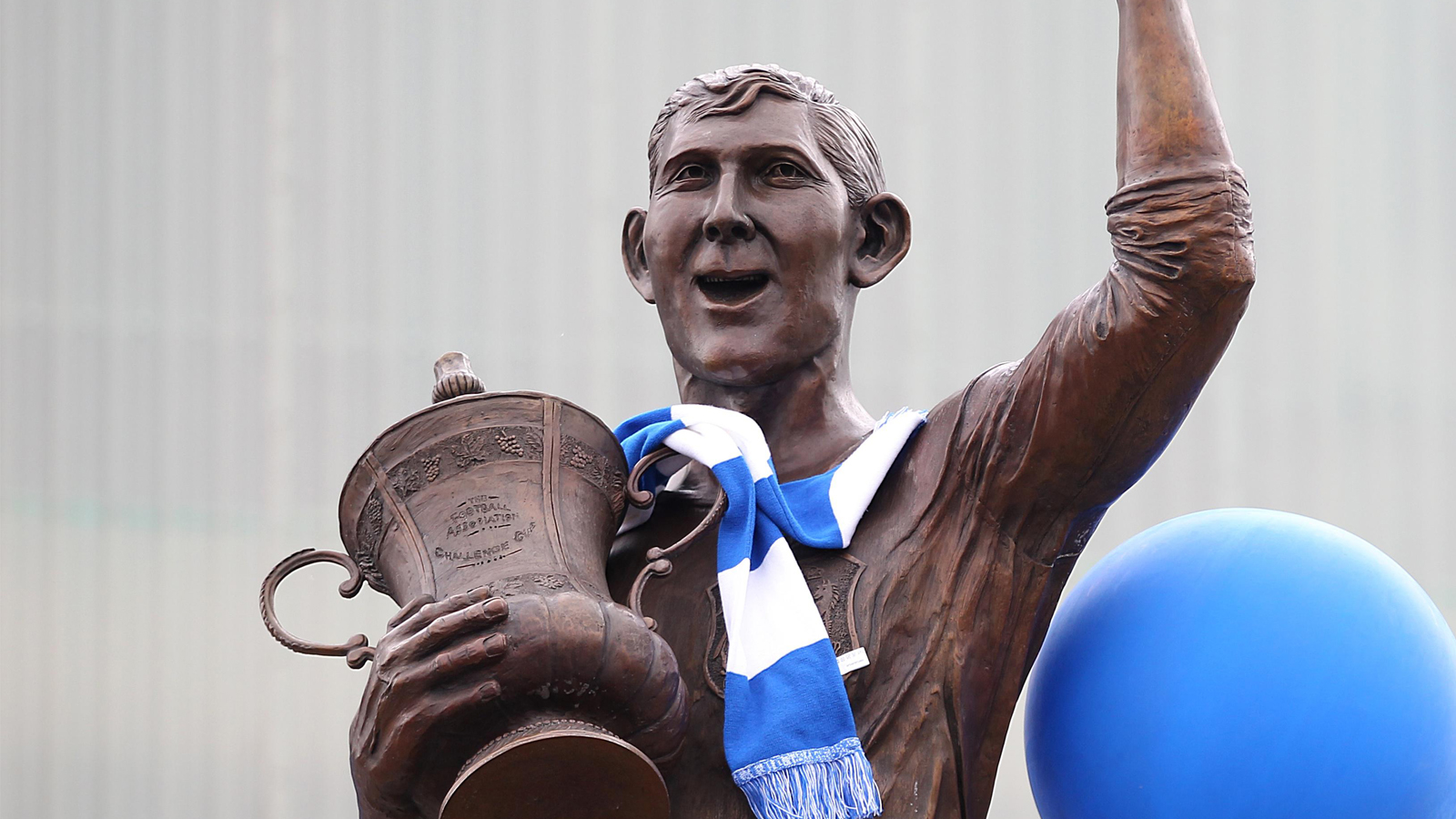 Spells with Crewe Alexandra, Oswestry Town and Tunbridge Wells Rangers followed, but it wasn't long before Fred returned to the city which was his home. Having built and designed a house in Whitchurch, Fred lived with his wife, Muriel, and became a keen gardener.
Following the conclusion of his playing career, Keenor worked as a builder's labourer, and later as a storeman in the building department of Cardiff Corporation. After Muriel passed away in 1967, Fred moved to a residential home in Gabalfa, where he remained, continuing to attend matches at Ninian Park until his death at the age of 78 in October 1972.
Honoured with a famous statue outside Cardiff City Stadium, there are few greater players to have pulled on the blue jersey than Fred.
Embodying the ideals of hard work, dedication and commitment, Keenor endeared himself to the Cardiff City supporters through his tough tackling, leadership and defensive ability over a span of 19 seasons, a phenomenal achievement for any player.
When you add to that the iconic moment of Fred lifting the FA Cup at Wembley, it's difficult to consider anybody else as Cardiff City's all-time great.