Happy St. David's Day, Bluebirds!
Club News
1st March
Wednesday, 1st March marks St. David's Day, the 'feast day' of the Patron Saint of Wales...
St. David was born in approximately 500 A.D, and is said to have died on March 1st, 589. Generally determined to be the son of Ceredig ap Cunedda, king of Ceredigion, David founded a Celtic monastic community at Glyn Rhosyn in Pembrokeshire, the site at which St. David's Cathedral today stands.
St. David's Day has been celebrated in Wales since roughly the 12th century, when David was formally canonised by Pope Callixtus II.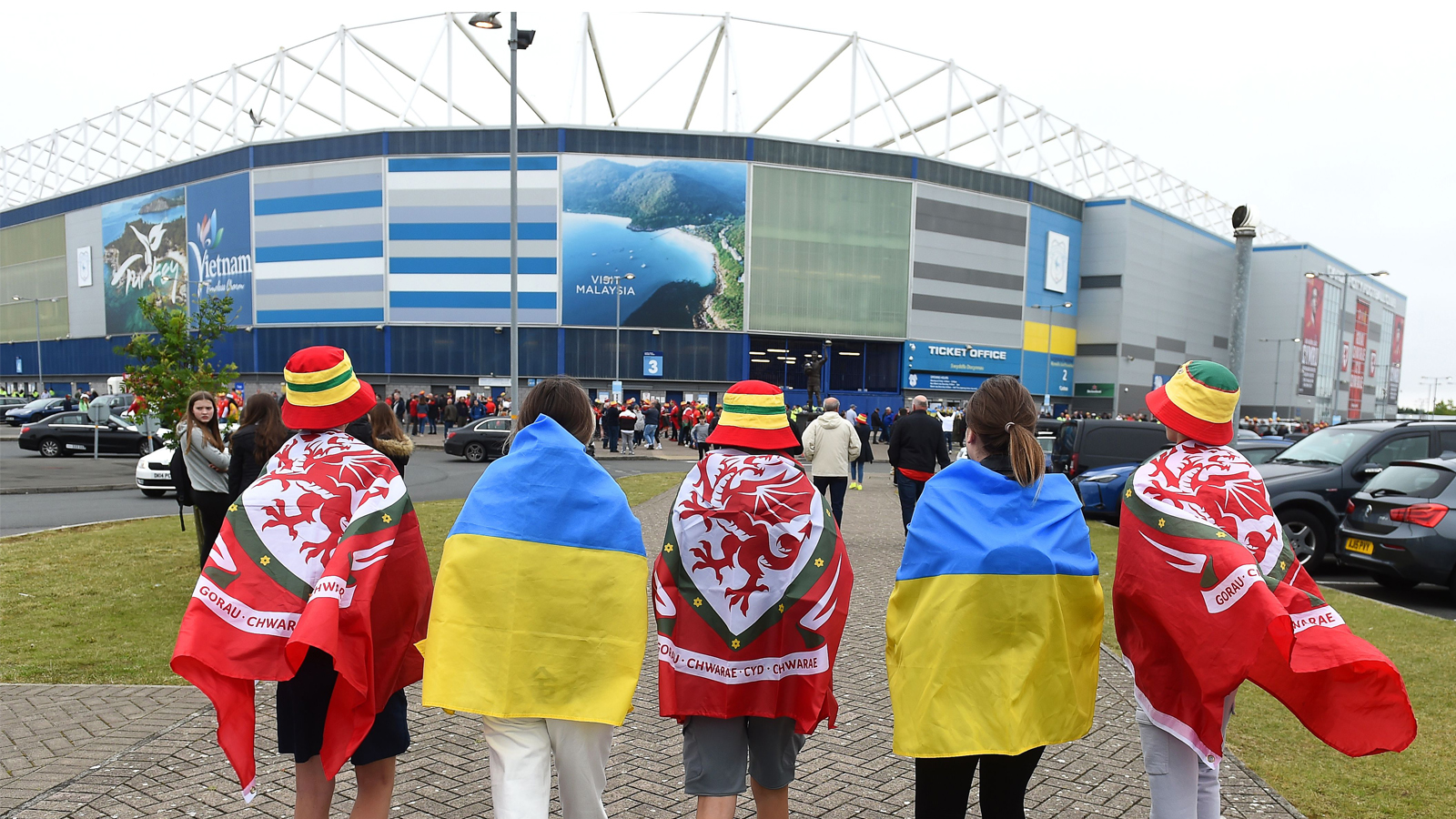 WALES IN THE CAPITAL 
The Welsh national team has been playing matches at the home of the Bluebirds for over a century, with the first fixture at Ninian Park coming against Scotland on March 6th, 1911.
Despite playing the majority of their early matches at the Racecourse Ground in Wrexham, a regular run of 30,000+ attendances at Ninian Park saw Wales choose to play their most prominent matches in the capital, including the visit of England in September 1934 which attracted more than 50,000 spectators.
In 1959, another match against England saw a record turnout of 62,634; it was to be Wales' record attendance for another 40 years, and turned out to be the largest crowd ever recorded at Ninian Park. In total, our former home hosted 88 Wales international matches, second only to the Racecourse, with 92. 
Wales played one of their most important fixtures to date, a 2-0 victory over Israel, in front of 38,000 at Ninian Park, securing qualification for the 1958 FIFA World Cup in Sweden. Fast forward 64 years, and the national team repeated the incredible feat in the capital city, defeating Ukraine 1-0 back in June 2022 to seal their spot at the 2022 FIFA World Cup in Qatar.
Wales first played at Cardiff City Stadium in November 2009, with a 3-0 victory over Scotland. Since then, CCS has played host to 48 international fixtures, including Wales' famous 1-0 victory over Belgium in 2015, an Aaron Ramsey inspired 2-0 win against Hungary in 2019 which booked the nation's place at UEFA EURO 2020, and the aforementioned World Cup Play-Off win over Ukraine.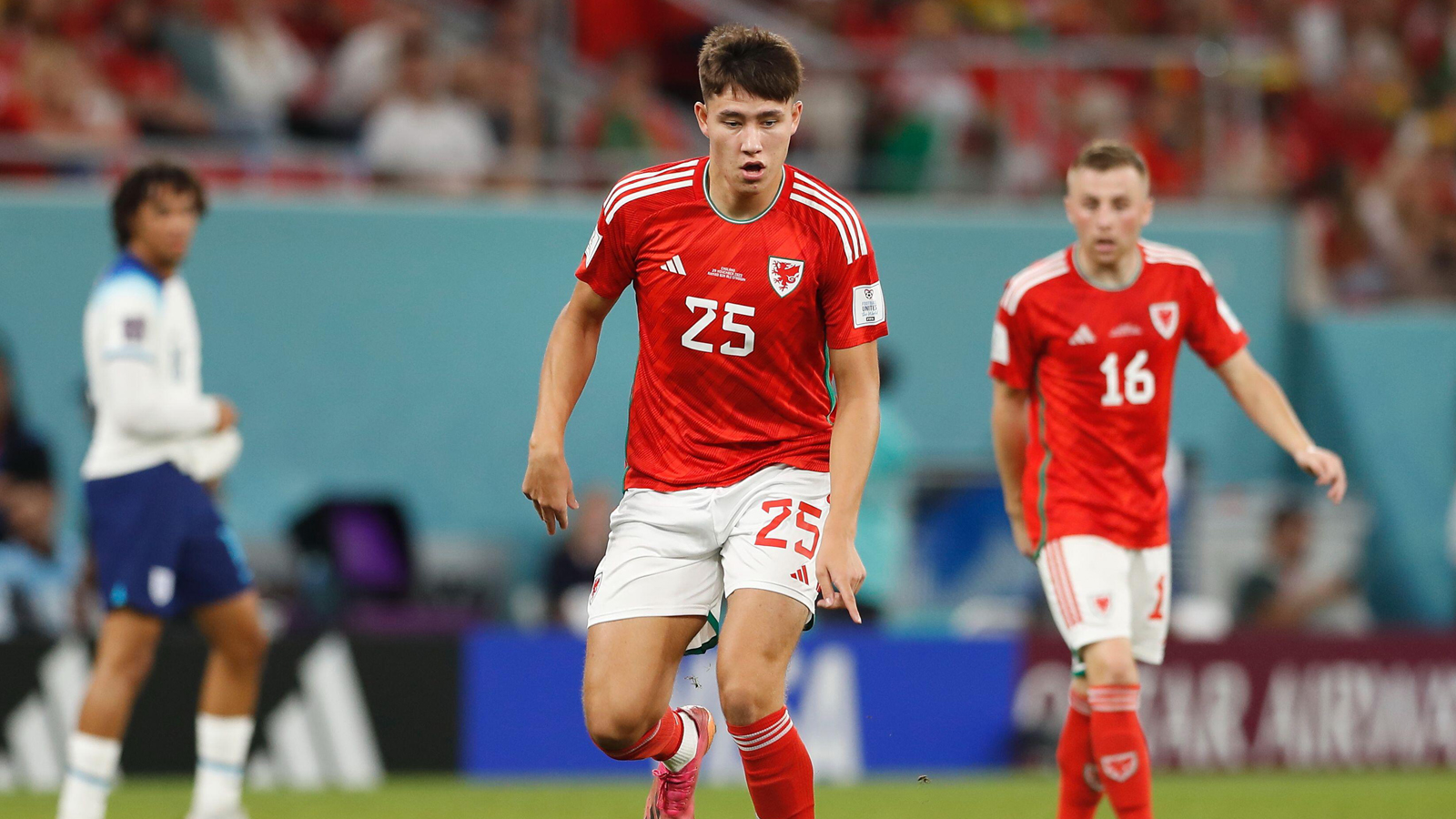 BLUEBIRDS AND DRAGONS
City's first ever Welsh international was Jack Evans, who picked up his first cap for the national side in 1912 when he played against Ireland. Evans, also the first Bluebird to score at Ninian Park, made eight appearances for Wales in total, scoring once.
Alf Sherwood played 39 times for his country whilst a Cardiff City player, overtaking Fred Keenor as City's most-capped Welshman, and indeed our most-capped international player. Sherwood's club record stood until 2016, with Aron Gunnarsson going on to make 62 appearances for Iceland during his time in South Wales. City's youngest Welsh-cap holder is Chris Gunter, who made his debut in May 2017 at the age of seventeen. 
In total, 74 players have played for Wales whilst representing the Bluebirds at club level. We were extremely proud to see both Mark Harris and Rubin Colwill named in the Wales squad for the 2022 FIFA World Cup in Qatar earlier this season, becoming the first Bluebirds to be named in a World Cup squad by Wales since 1958, when Derrick Sullivan, Ron Hewitt, Ken Jones, Graham Vearncombe and Colin Baker were selected by Jimmy Murphy.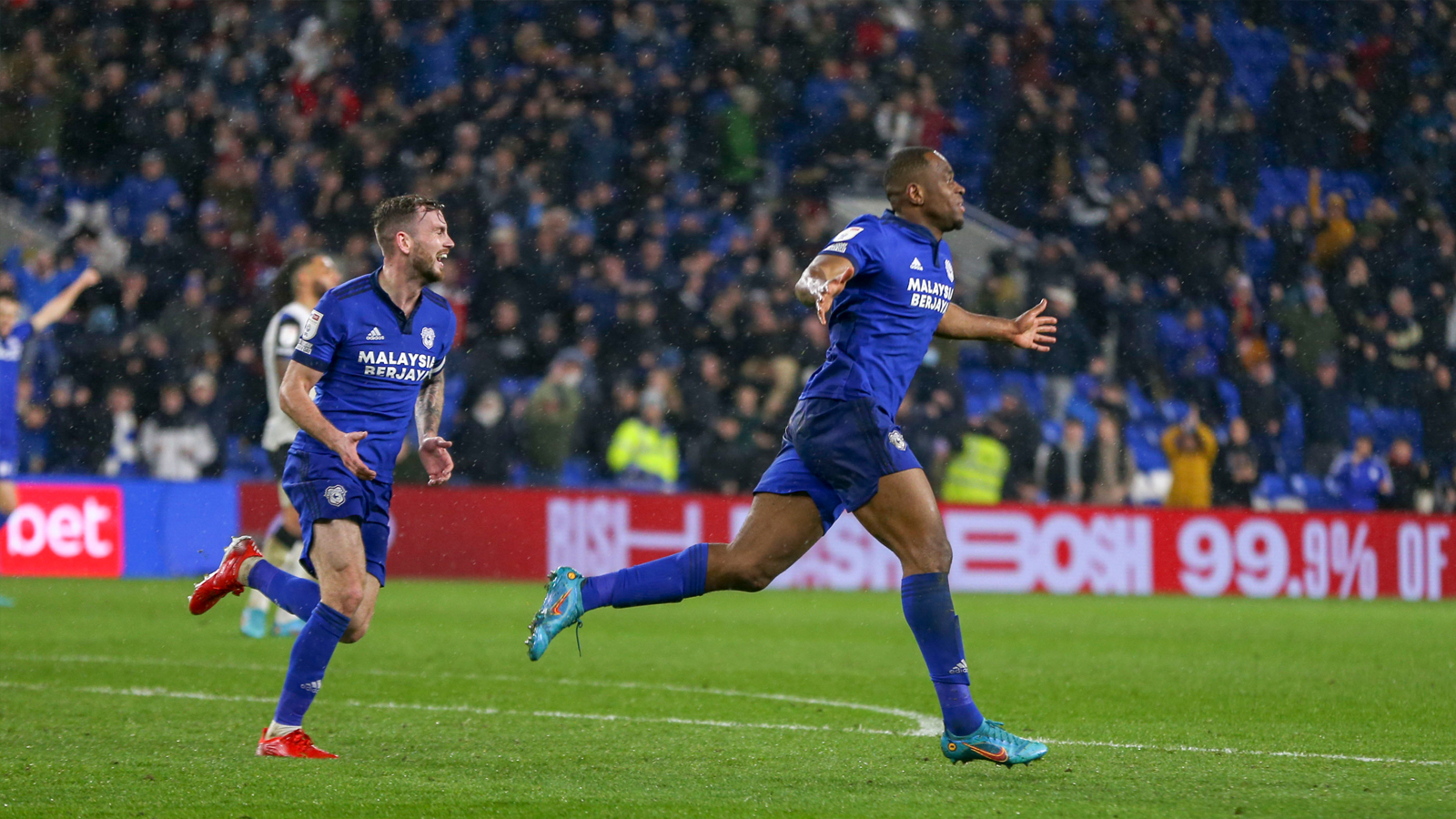 ST DAVIDS DAY RESULTS 
Last season, the Bluebirds celebrated St. David's Day in fine fashion, securing a 1-0 win over Derby County on home soil. A dramatic late winner from substitute Uche Ikpeazu, turning home from close-range, was enough to secure all three points for City.
Prior to that, our most recent match on March 1st came back in 2008 at Ninian Park, though it was Leicester City who took the three points on that occasion. An unfortunate own-goal from Darren Purse was the only key event of the afternoon. Prior to that, City played out a 1-1 draw with Stockport County on St. David's Day, 2003, with Peter Thorne's late leveller cancelling out Peter Clark's opener at Edgeley Park.  
Our final March 1st triumph at Ninian Park occured back in 1994, with a 2-1 home win over Burnley in Division Two. Goals from Garry Thompson and Phil Stant were enough to down the Clarets, despite Steve Davis scoring for Jimmy Mullen's side.
City scored another St David's Day defeat of the Clarets in 1991, recording a 3-0 victory in the Fourth Division at Ninian Park. A dominant first half display saw Pat Heard give City the lead after just six minutes, with Chris Pike netting a second from the penalty spot just past the half-hour mark. Cohen Griffith's goal five minutes afterwards put the result beyond doubt, securing the Bluebirds' fifth match of an eventual nine-game unbeaten run.