Harris | Looking forward to the challenge at this great Club
Interviews
18th November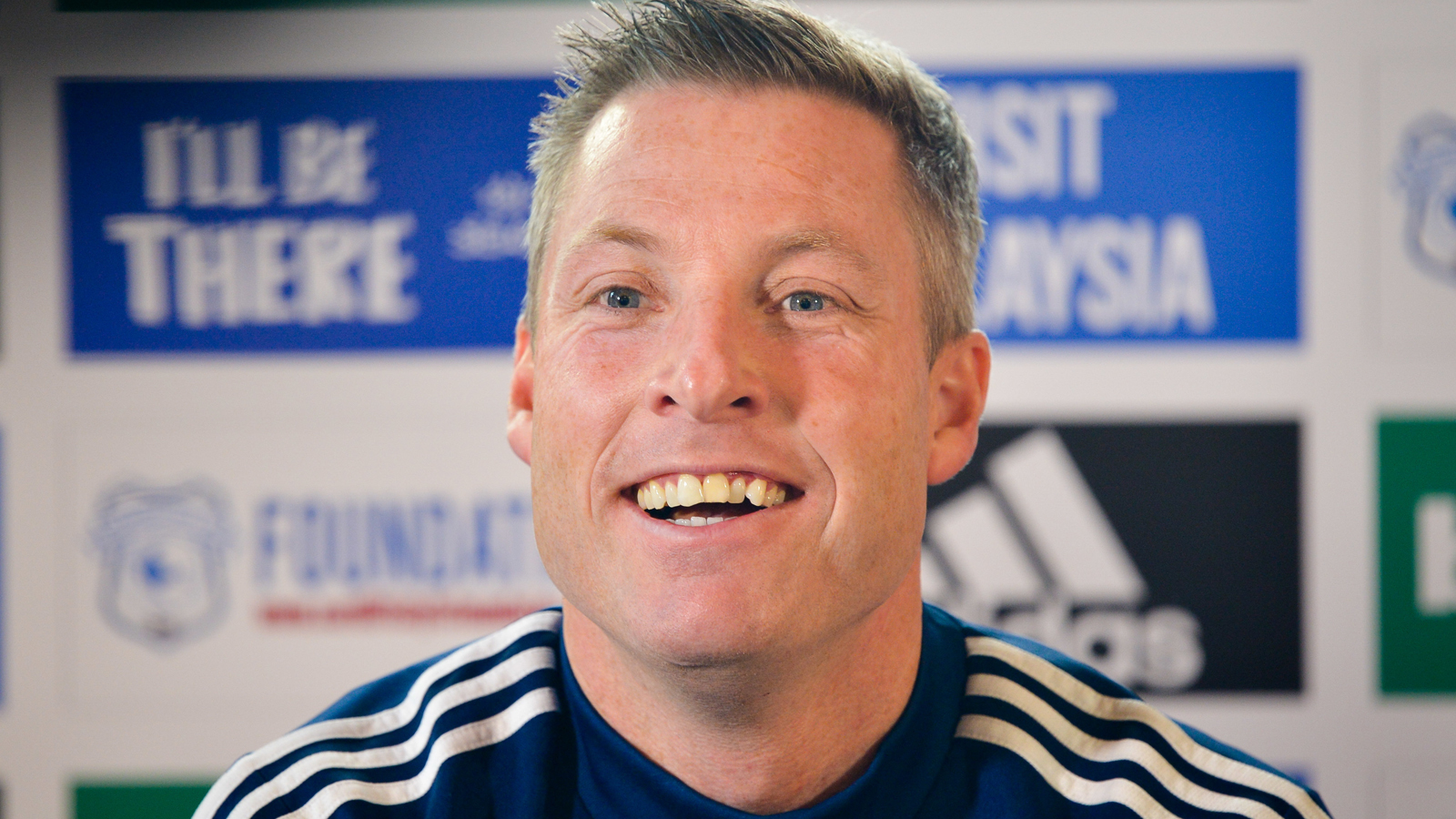 HARRIS | LOOKING FORWARD TO THE CHALLENGE
Speaking at the Vale Resort's Hensol Castle, Neil Harris held his introductory Cardiff City press conference on Monday morning.
The 42-year-old was preparing to take his first Bluebirds training session, after being officially unveiled as First Team Manager on Saturday afternoon.
Having greeted the assembled press and media, Neil expressed his excitement to begin a new challenge with the Bluebirds.
"It's a privilege to be here," he began. "It's a great opportunity and a wonderful job to come into, following Neil [Warnock], who's done a fantastic job here in the last three years. 
"It's a challenge following in his footsteps, but I've got a wonderful group of players who have achieved individually and collectively that I can put my own stamp on, and it's certainly an honour to manage this Football Club."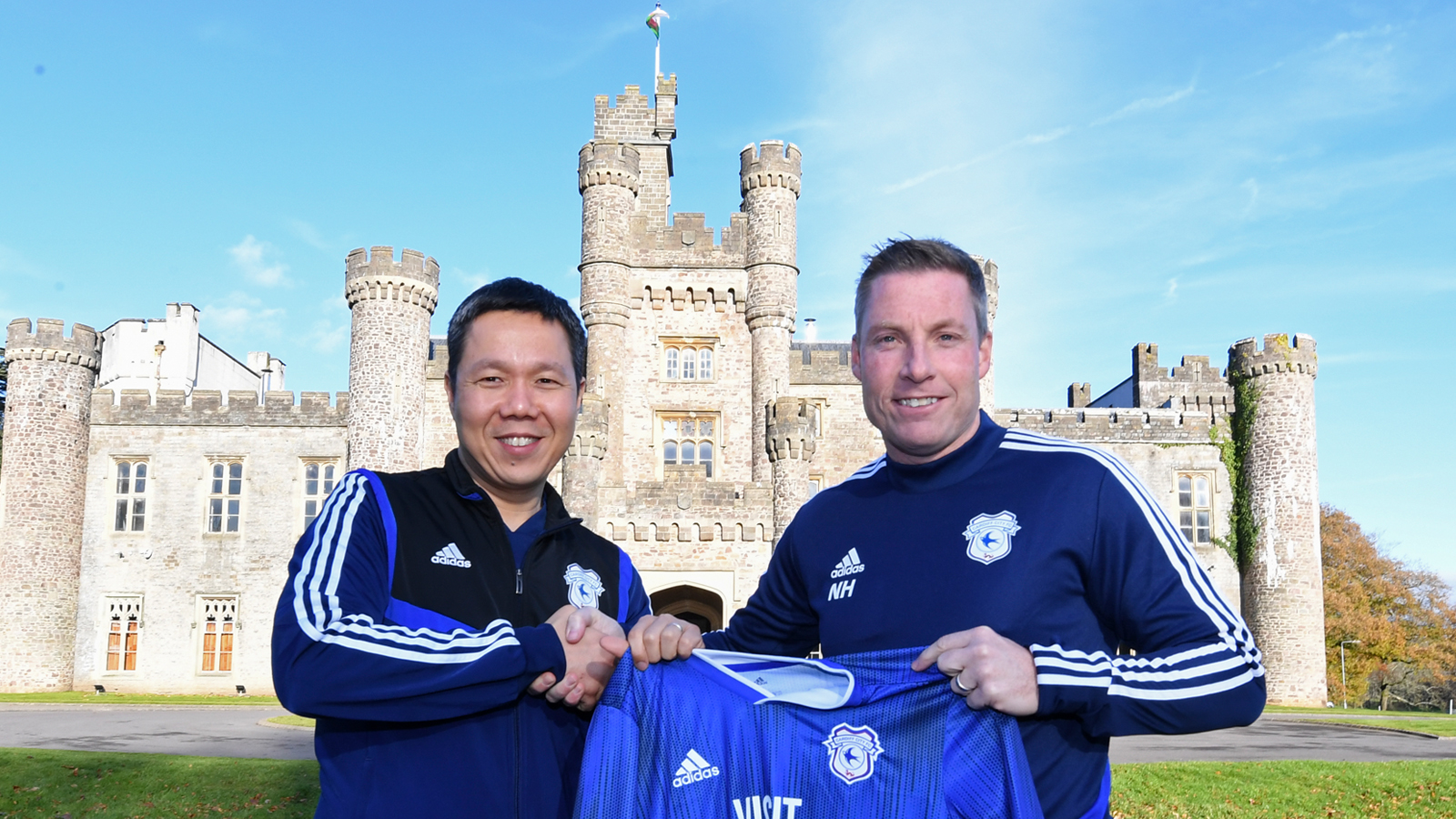 Neil's first match as Bluebirds boss sees his men travel to Charlton Athletic this Saturday, and he went on to give an impression of the values supporters can expect to see on display from his City team. 
"I want to get my message across to the players as quickly as possible," he explained. "What won't change is my mentality, my work ethic and the fact that I'll always do what I feel is best for Cardiff City.
"I played at Ninian Park, as a player for Cardiff City, and a lot against Cardiff City teams. These fans want to see their players give their all and I promise them we won't fall short of competing.
"I want to adjust the mindset of the players too, with not just one style of play. You have to find a way of beating the opponent and every game will be different. You've got to be disciplined and organised straight away and I'm certainly looking forward to the challenge of managing this great Club."
During a playing career in which he scored over 150 competitive goals, Neil spent a month on loan at Ninian Park back in 2004. He finished by fondly looking back on his time in the Welsh capital.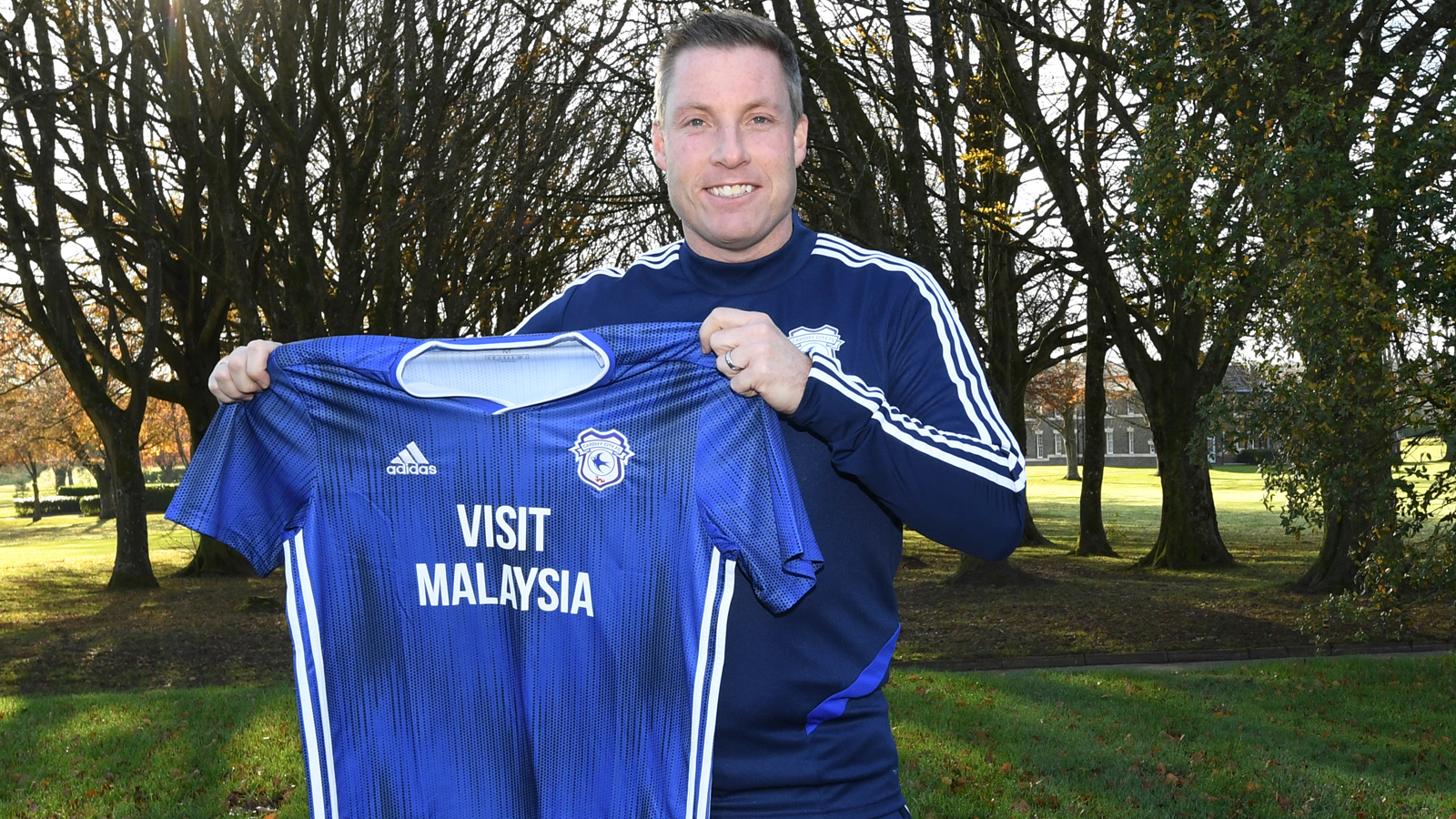 "I had a wonderful time down here," he said. "I played with some wonderful people – Kav [Graham Kavanagh] and Peter Thorne. I made a family decision at the time not to stay and its one of the only things in my football career that I regret. 
"I was only here a month and the fans were brilliant. I wasn't always the best player but I played with the heart and passion that I bring in to my management.
"It's a wonderful club. When I left a long time ago, I knew I had unfinished business here. Every time I've played against Cardiff City there was passion at games and that's me: I'm a passionate manager."