Harris | We've an opportunity ahead of us
Interviews
13th June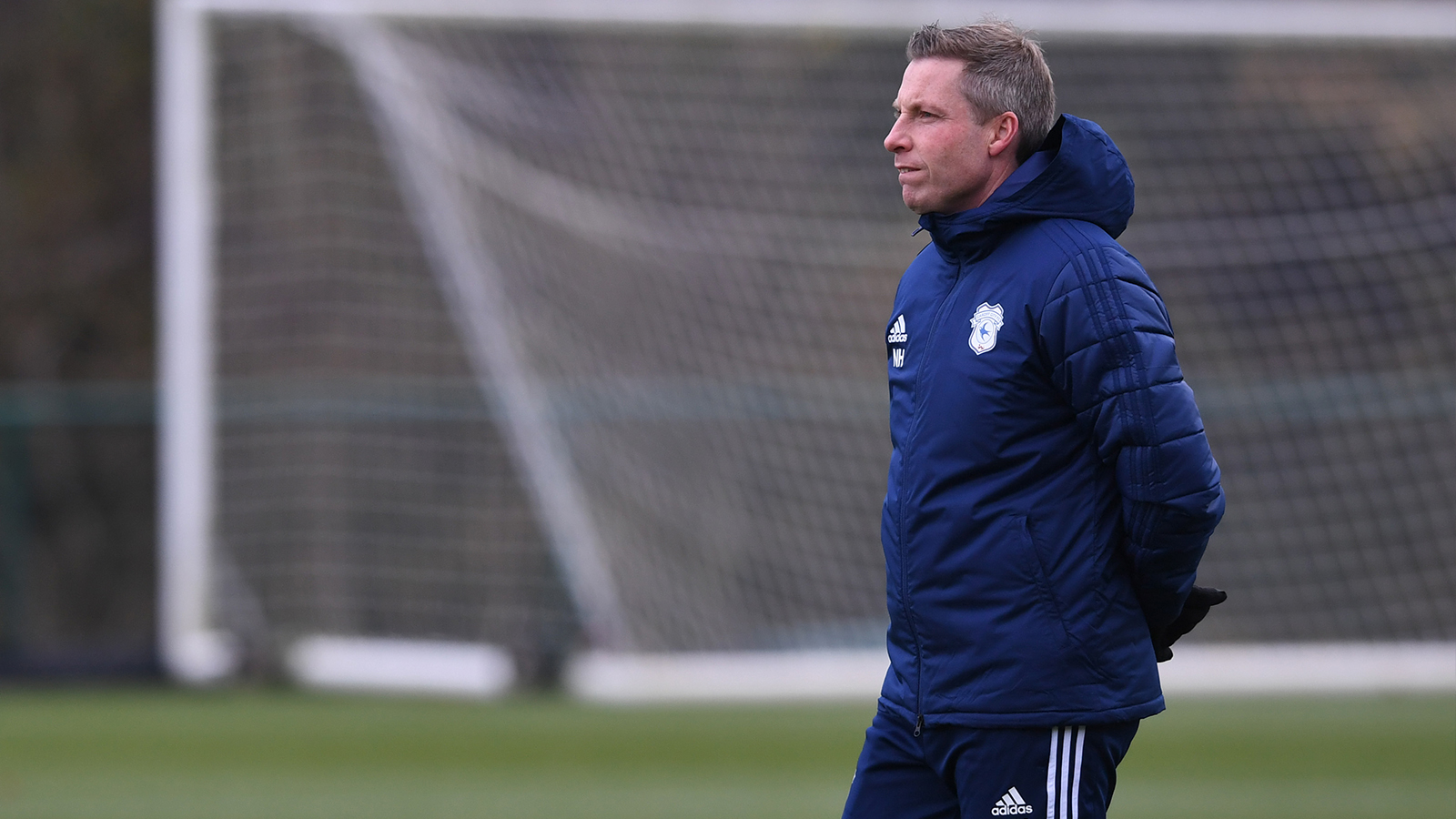 CARDIFF CITY TV | Manager on Leeds countdown with a week to go
Neil Harris spoke via a virtual conference link to the local press & media on Saturday evening after the Bluebirds completed a week that included competitive training sessions with Cheltenham Town and Swansea City.
"The lads have been brilliant and played today against Swansea in the right manner," said Neil following the two competitive training sessions that, incidentally, ended 0-0 and 1-1. 
"It was a really good exercise for Steve Cooper and me and great for the boys to get minutes in the legs. It was vital [to have the game] and whilst we know the importance of the rivalry and what it means to our fans, it wasn't about the score today. 
"Logistically we could only play Swansea, Cheltenham and Bristol City ahead of Leeds next weekend; with us playing Bristol City in the League in a few weeks' time, we only had the two options. Swansea today was as close as we could really get in terms of replicating what it will be like against Leeds next weekend."

The Bluebirds host Leeds United in a midday kick-off next Sunday, looking to take points off the current league leaders and boost Play-Off opportunities going into a frenetic five-and-a-half-week schedule.
"The tempo of the games probably won't be quite the tempo of what they were in March," Neil reflected. "But we've seen in Germany that after four of five games the standard and pace returns.
"This is a really exciting period now. We want to be in the Play-Offs and force our way in there; that's been the plan since I've come in. 
"Even with a tough run in, we're going to really make the most of this; we've got the opportunity to lay down a marker against Leeds and then make a statement – and take some points – off some of the teams around us. We're looking forward to this."
Neil Harris' full conference can be viewed above on Cardiff City TV.