History | Purse: The fans made me love playing for City
History
16th October
Taking a look at the shared past between Cardiff City and Sheffield Wednesday, we focus on former fan favourite City skipper Darren Purse...
Can't make it to CCS for Friday's match? Click here to see Cardiff City TV's live matchday coverage...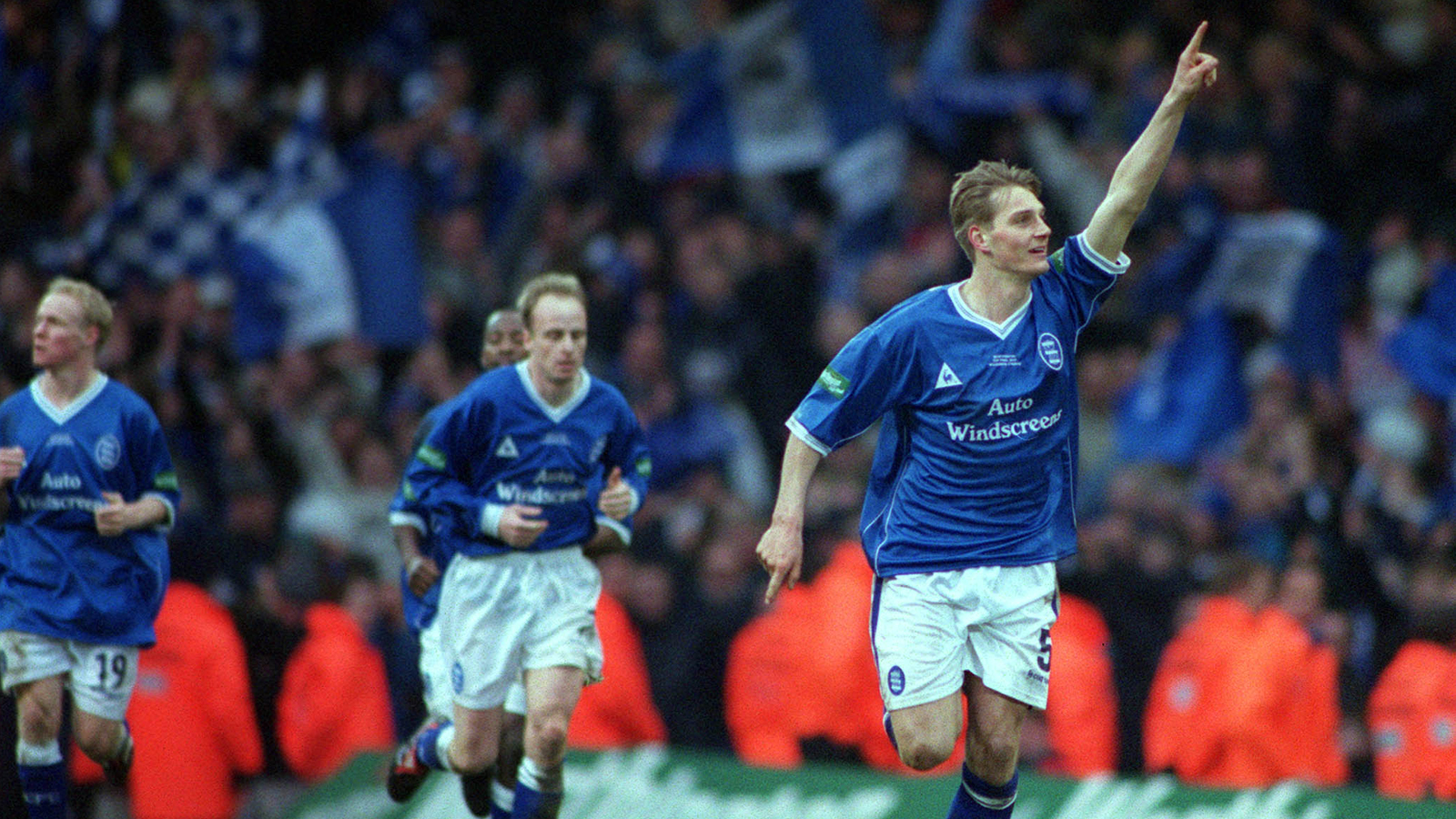 Pursey's goal against Liverpool for Cardiff City in 2007 wasn't his first scored against the side. In the 2001 League Cup Final the centre-back scored a 90th minute equaliser against the Reds, scoring from the penalty spot.
Centre-back Darren Purse had enjoyed spells at clubs such as Leyton Orient, Birmingham City and West Bromwich Albion by the time he joined Cardiff City in July 2005.  
Following a season in the Premier League with the Baggies, Darren moved to South Wales ahead of the 2005/06 season, where the Bluebirds were playing in the Championship.
"I wasn't sure what to expect ahead of joining the Club," began Pursey. "But once I'd played my first game for them in front of all of the City fans I knew what it was all about. 
"There was a great lot of fans, and even though Ninian Park may have seen better days by that point, it was a great place to play football."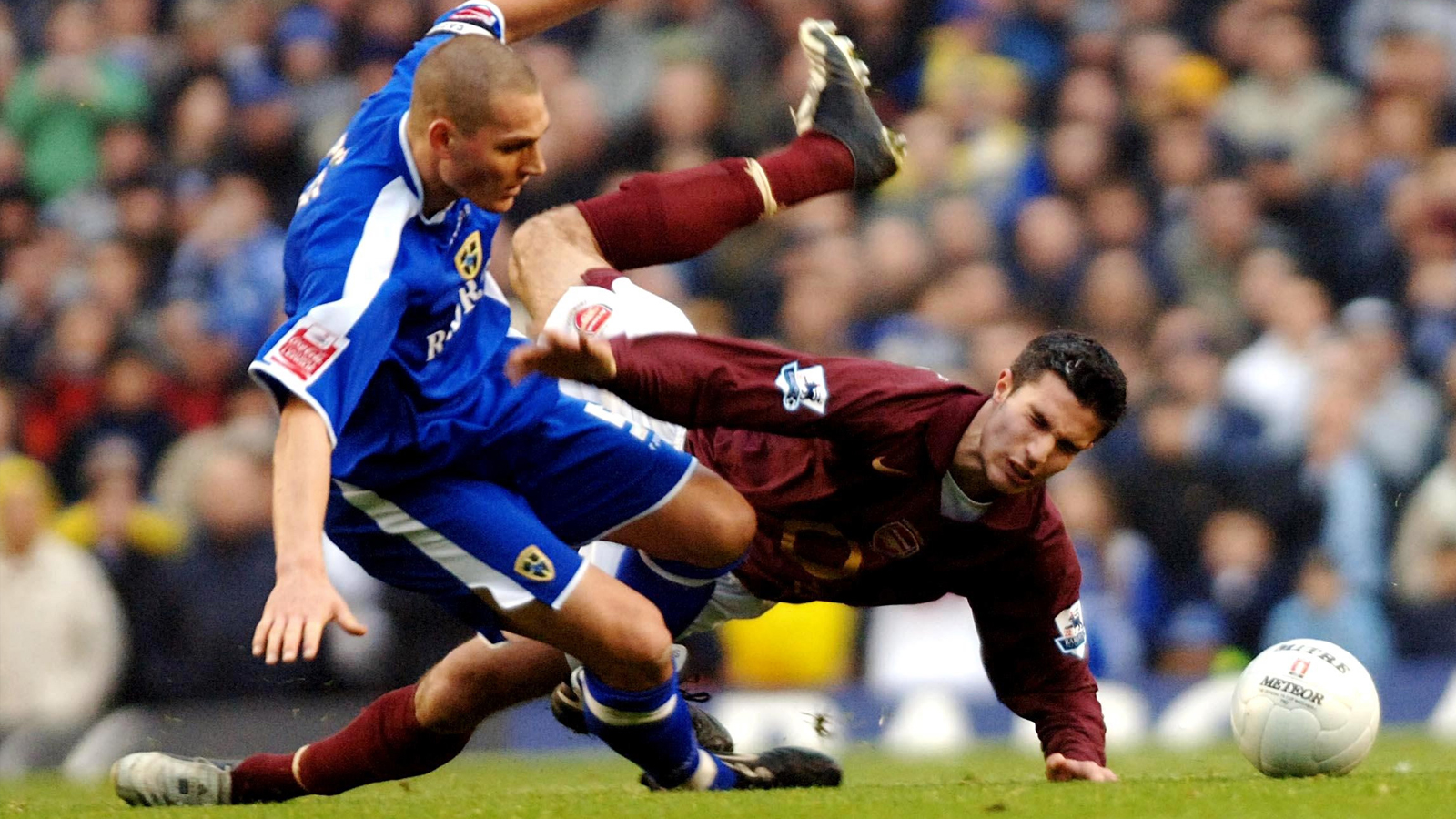 Purse tackling Arsenal's Robin van Persie in an FA Cup match at Highbury in January 2006.
Joining the squad and being named captain, Purse led by example, and was solid at the back alongside the likes of Glenn Loovens and later Roger Johnson, quickly earning the admiration of many a City supporter. 
"I'd like to think that over the four years at the Club that I did a good job as captain," he continued. "It was a role that I had filled at most of the clubs that I'd played for.  
"Even from 17 and 18 years of age I'd played as a captain, so it was a role that I was aware of and one that I knew I could do. 
"I knew when joining that I didn't have to say anything, that I'd let my performances on the pitch earn the respect of the players around me.  
"The biggest thing for me is earning the respect of your teammates, because with that comes the trust that you need to work well together. 
"There were some great characters back in that time; you had people like Jeff Whitley, Phil Mulryne an Jason Koumas, and then later we had people coming in like Michael Chopra, Stephen McPhail and Jay Bothroyd.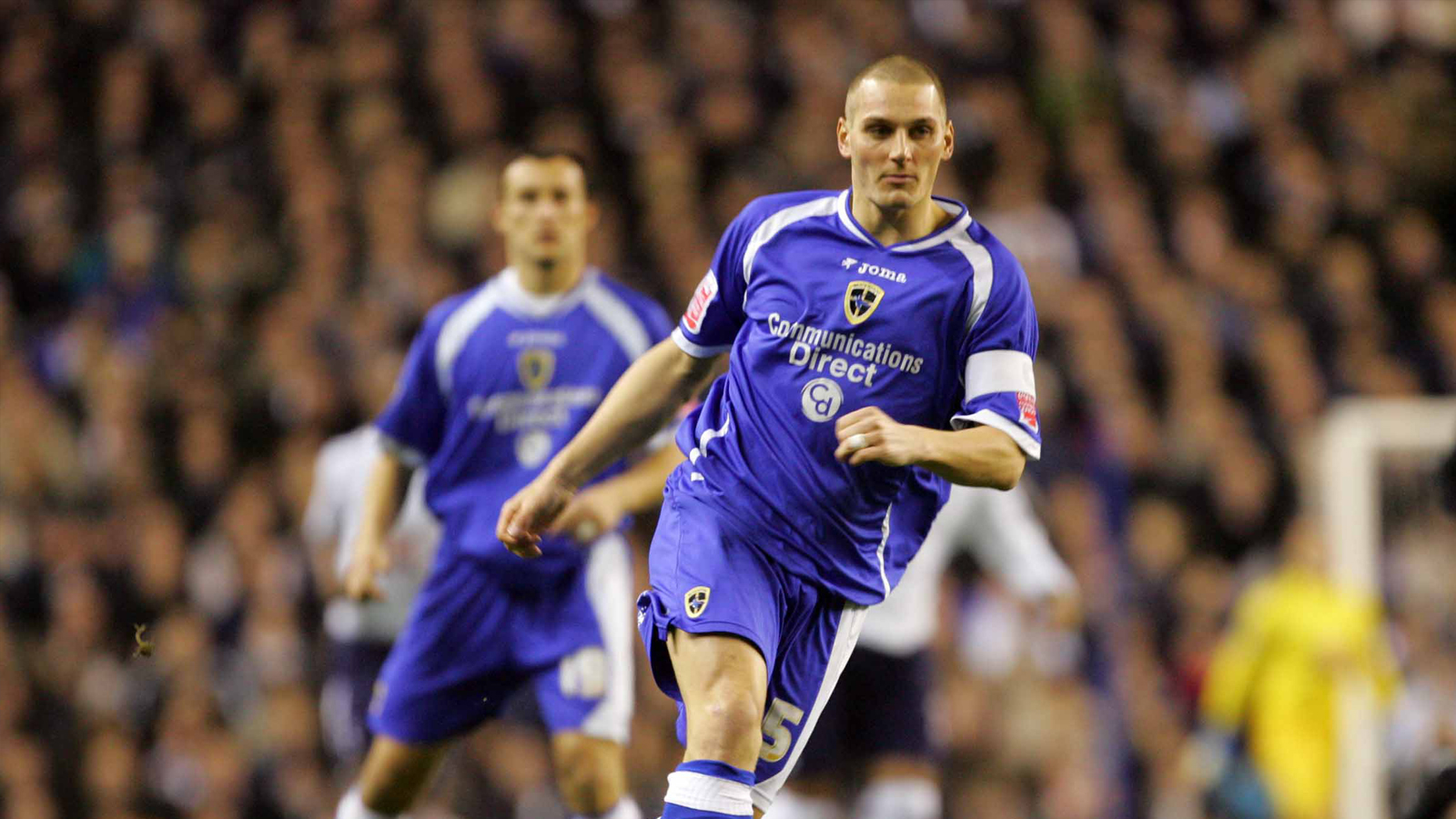 Purse had an immediate impact when joining City from West Brom in 2005, immediately being named captain of the side.
"There was quite a turnover of players from when I first arrived to when I left, and you could see how much the Club was progressing when you were there. 
"The supporters were brilliant. If you gave 100% every week they'd tend to have that affiliation with you and Cardiff City supporters were no different.  
"I remember the away crowds they'd have even going up to places like Hull and Middlesbrough, and it shows the type of fans that they are. It made me love playing for them even more, and they got behind you no matter what. 
Despite scoring a goal against Liverpool in a League Cup match in 2007 only weeks after returning from injury, it is clear that Darren prefers to remember the accomplishments he shared with his team rather than of his own personal performances:
"I was never one for personal milestones or goals. When I was at Cardiff City it was never about me, I was the captain and it was about the team.
"We got back in the game up at Liverpool but then managed to concede more or less right after we'd equalised against them, which was the disappointing thing.
"It was nice scoring at Anfield of course, and throughout my career I'd always done alright against Liverpool, so overall it was a nice memory to have and definitely something to one day show the grandkids. 
Having made 123 competitive appearances for the Bluebirds across four seasons at Ninian Park, Pursey left the Club for Sheffield Wednesday at the end of the 2008/09 season, after City had narrowly missed out on a Play-Off spot on the Championship league table by the narrowest of margins.  
"There were definitely some highlights from my time at the Club," Darren added. "The FA Cup run was brilliant to be involved in and being there when we defeated Middlesbrough away from home was great. 
"Obviously missing out on promotion on goal difference was disappointing and a tough one to take, but I can still say that I enjoyed every minute playing for City."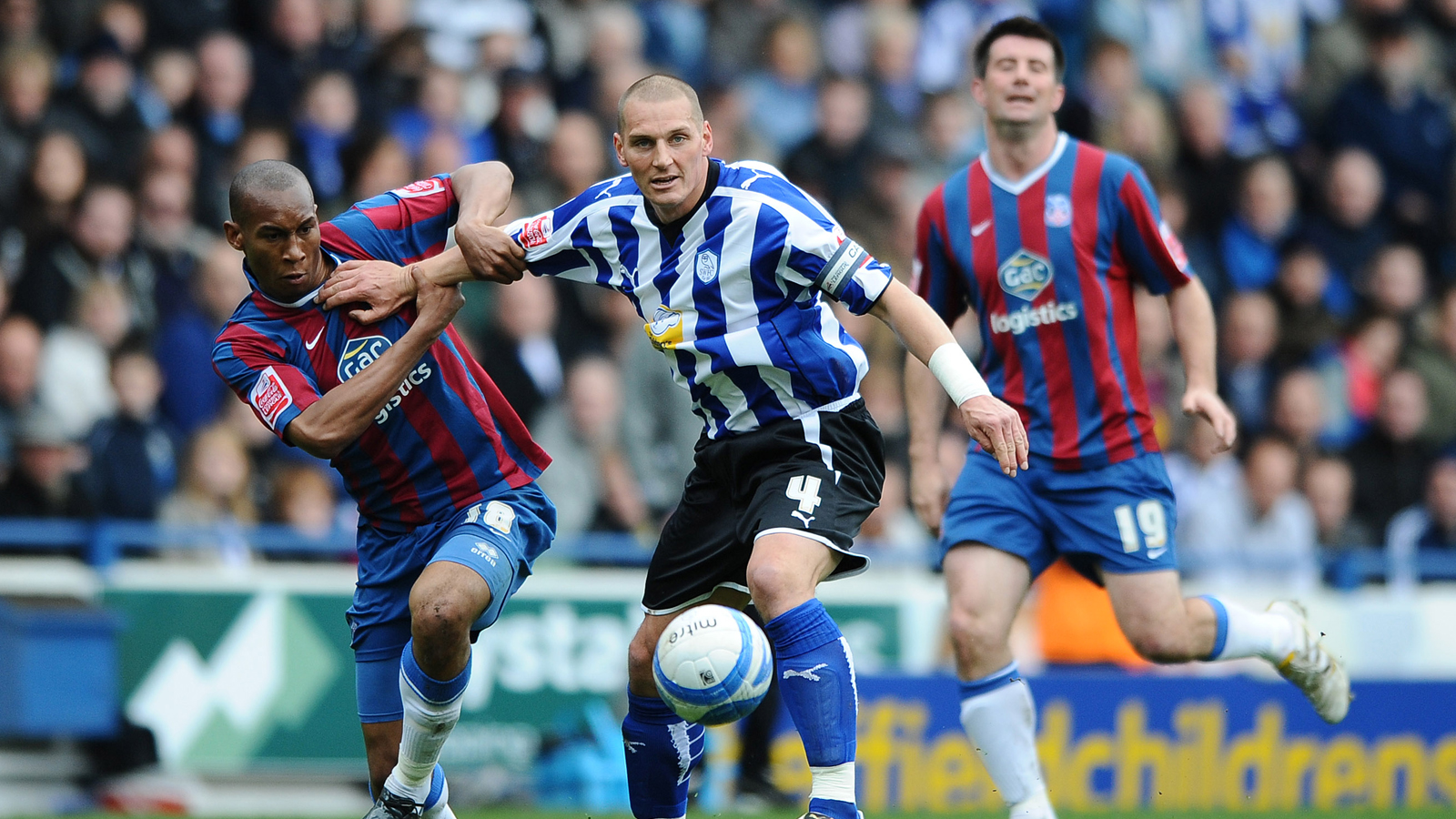 Leaving City in 2009, Purse went on to make 61 appearances in two seasons for Sheffield Wednesday.
The Owls were in a relegation battle throughout Darren's first season at the club, and with two matches of the 2009/10 season remaining, they had to face Play-Off destined Cardiff City and fellow relegation rivals Crystal Palace. 
Returning to South Wales to face City in their new home at CCS, Purse received a warm reception from the City faithful both before and after the match, which resulted in a 3-2 win for the hosts. The former City skipper even went so far as to oblige the home crowds by doing the ayatollah, to further applause. 
"By the time I came to CCS with Sheffield Wednesday it was difficult as we were at the bottom half of the table, while Cardiff City were looking towards promotion. 
"At the end of the match it was brilliant to get a standing ovation form the City supporters, it was a lovely gesture from them. 
"But, as much as I appreciated it, I would rather have taken the three points from the match to be honest! I guess that's just the kind of player that I am.  
"Cardiff City was – and is – a fantastic football club, and from the time that I joined the Club over ten years ago to where it is now, it's changed so much, and I'm glad to have been a part of it.
"I suppose the disappointing thing for me was that I was sold the idea of playing in the new stadium, and the only times I got to play in it was Kevin McNaughton's testimonial match and when I was beaten by Cardiff City as a Sheffield Wednesday player!
"I still look out for all of the clubs that I've played for, though the two that I've probably looked out for the most have been Cardiff City and Birmingham, as I spent most of my career there."