House of Sport | Ocean Park Arena
Community
6th August
Work has commenced on the construction of the next phase of Cardiff City House of Sport's Ocean Park Arena on Ocean Way, Cardiff.
The external courts and surrounding areas of the former tennis centre will be redeveloped in partnership with Cardiff Council to create a new FAW tier 2 facility with a state of the art artificial 3G football pitch with floodlighting and a spectator stand holding 250 seats. The second phase of this project includes an Air Dome that will be used for multiple sports including roller hockey and wheelchair sports.
Cardiff Council have completed an upgrade program of the former tennis centre building and this phase of work will include new changing rooms and a gymnasium kitted out with a range of equipment and affordable facilities for the community use.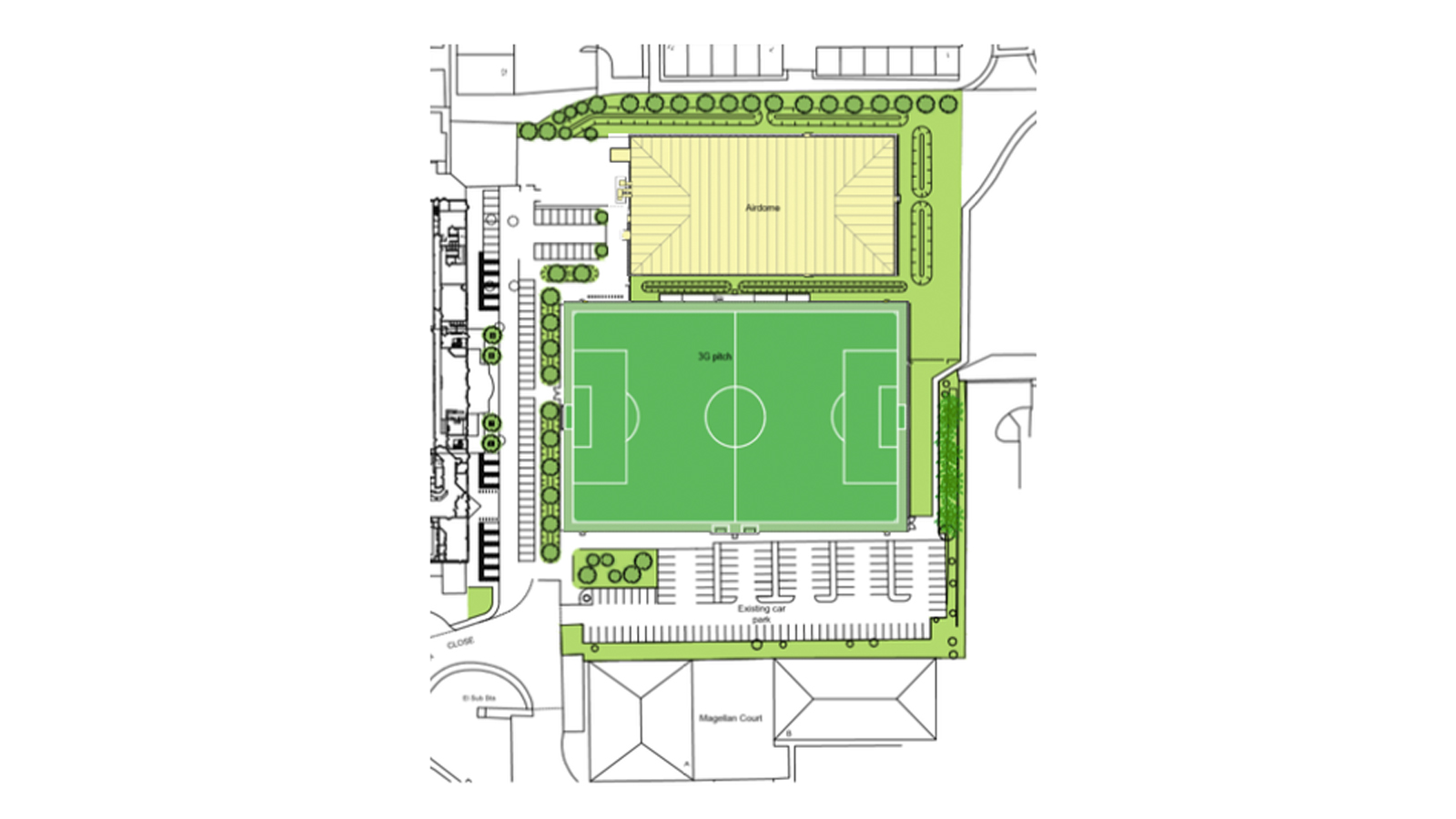 Steve Borley, director of CCHOS stated: "Our vision in partnership with Cardiff Council, is to create a sustainable multi-purpose facility for local people to spend their spare time proactively and have a central hub for athleticism, exercise and sports development for various clubs in the central area of Cardiff."
This latest evolution of House of Sport is another positive collaboration with Cardiff Council in an exciting project to create the Ocean Park Arena Complex.
A focus on participation and community sports club development is central to the project with facilities designed to serve male and female participants and will fully bring back into use a former sports venue in the local community. 
Ken Choo, Cardiff City FC Executive Director & CEO; House of Sport Director, said: "This latest evolution of the House of Sport is yet another positive development for the city of Cardiff and its local communities. I'd like to congratulate Steve, Joanna and all those involved in making it happen and helping to further implement Tan Sri Vincent Tan's vision of creating sporting opportunities for all."
Cllr Russell Goodway, Cabinet Member for Investment and Development at Cardiff Council said: "Following a full review of our estate, we have begun to transform the buildings we want to keep long term to deliver our strategic objectives. The Council have invested in the Ocean Park Arena building to ensure it is fit-for-purpose for the next 30 years and we've managed to retain the community businesses as tenants for the long term. This latest partnership with House of Sport shows the benefits of working with the private sector to secure investment to deliver fantastic new community facilities for both local sports clubs and residents, while ensuring financial viability for generations to come."
This latest phase of the works will be open in November 2020 subject to Covid restrictions being lifted for indoor sports. Work will start in 2021 on the new Air Dome with an anticipated completion date of September 2021.
The Ocean Park Arena will retain ample parking spaces for visitors and staff with almost 200 spaces being retained, including 13 disabled spaces and 22 cycles spaces.