Loan Update | Bodenham at Hereford
Academy
8th October
Jack Bodenham has enjoyed a fine start to his career as a First Team footballer. The young defender spent the second half of the 2018/19 season with The New Saints – winning the WPL title – before joining Hereford FC for four months at the start of September.
These temporary loan spells have been enlightening, showcasing the differences between Academy & men's football.
"Physically it's a much tougher challenge," Jack began. "There are a lot of bigger players in this league and there is a lot more direct football played, even in comparison to what I experienced in the Welsh Premier League with TNS.
"The quality of football may be a little higher in the U23 league at times, but at this level it is all about finding a way past your opponents and winning."
On playing at left-back, Jack continued: "It's adding another string to my bow. It allows me to have another position. It's a little bit different - more running. But I've enjoyed getting forward too.
"I still see myself as a central defender, but it's about doing a job for the team - and I've learnt that while playing men's football.
"It has been a thoroughly enjoyable challenge. We were bitterly disappointed to go out of the FA Cup against Tamworth on Tuesday. But league wise we've been doing well and have been climbing the table since I came here."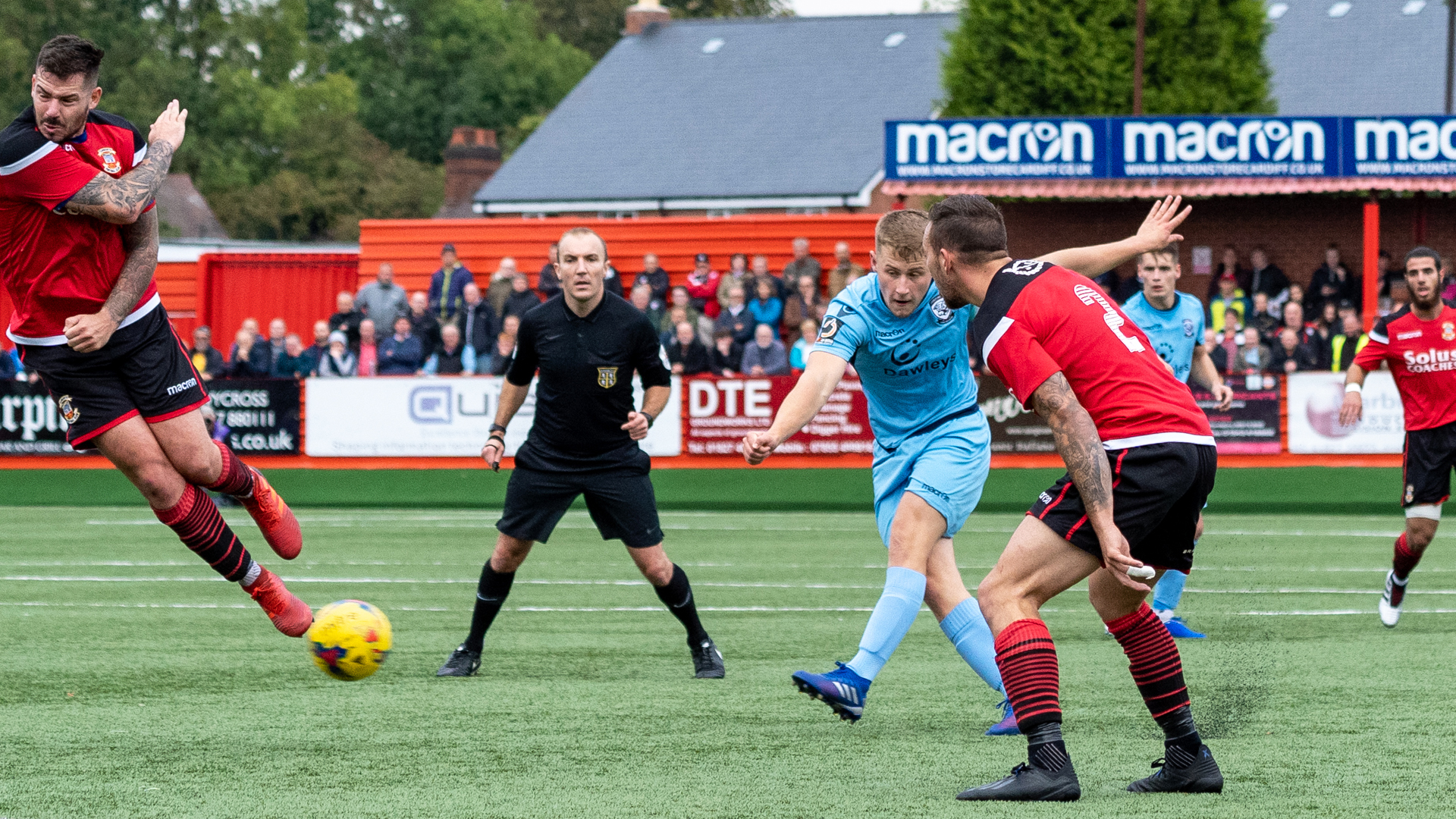 This Saturday is Non-League Day. Celebrating its tenth year, Non-League Day provides a platform for clubs to promote the importance of volunteer-led community football while giving fans across the country the chance to show support for their local non-league side. Prostate Cancer UK is once again the day's official charity partner, providing support for the sixth consecutive season. Bodenham is certainly enjoying his Non-League experience so far, saying: "Playing in front of big crowds is a new experience for me. It gives you even more motivation and adrenaline. You want to do well for yourself and your teammates, but also the supporters.
"I'm at Edgar Street until January and I want to help them get as far up the league as possible."
The easiest way to locate your nearest non-league fixture is by using the interactive map at nonleagueday.co.uk/map.
Jack is highly thought of at CCS – and was an unused substitute for the First Team during the League Cup Second Round tie with Luton Town in August. His progress doesn't go unnoticed, continuing to train with our U23 side on a regular basis.
"I'm training with Hereford twice a week and still with Cardiff once or twice too. It's great for them to keep tabs on my development.
"With it not being too far from home it is ideal. I get the best of both worlds. Keeping up with the boys in Cardiff, speaking with the coaches and staff about my progress and playing first team football at Hereford."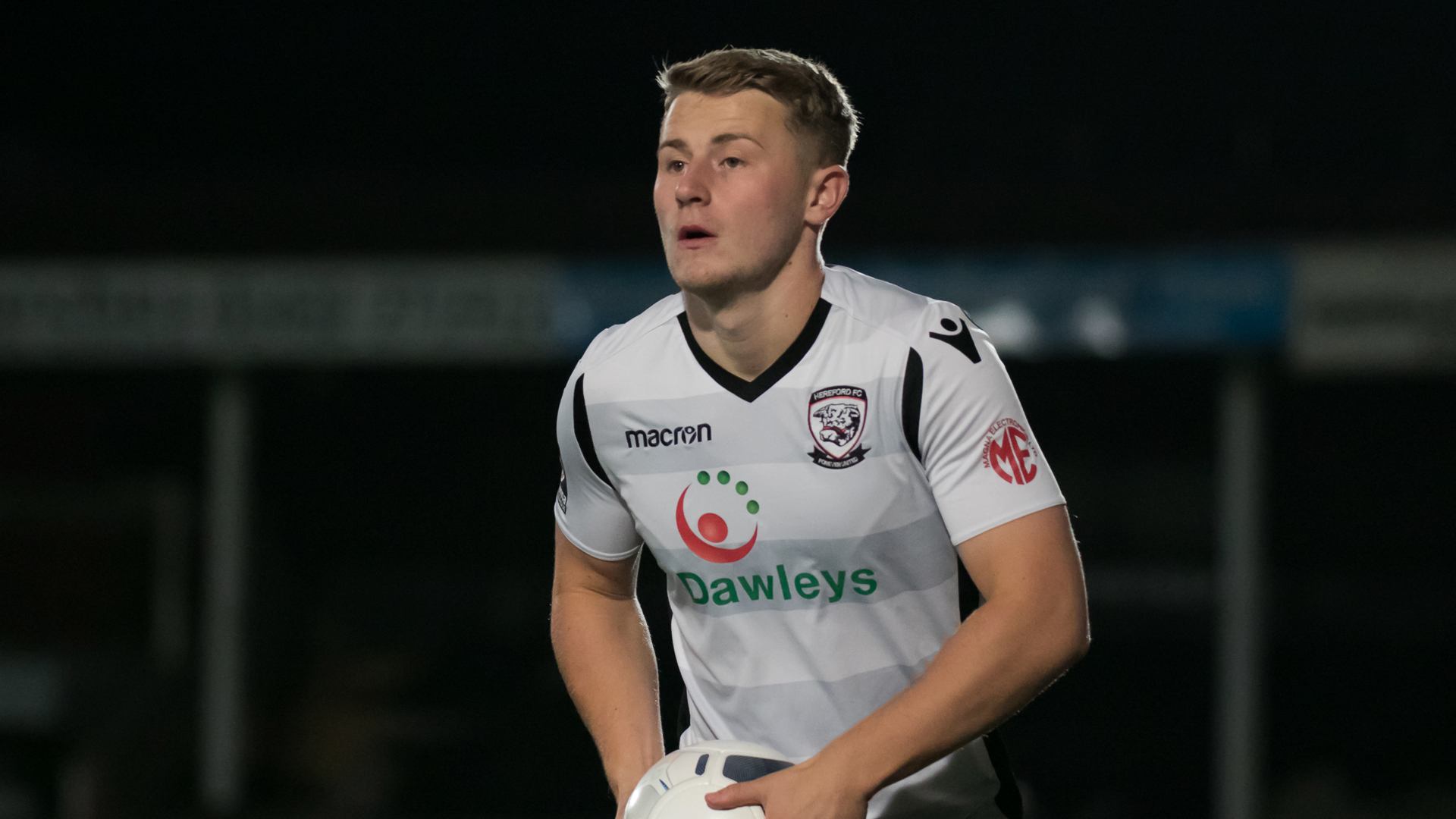 Academy Manager James McCarthy gave us an insight into the reasoning behind the increased youth loans this campaign.
"The loan strategy in place for our U23 players is something that we have worked really hard on over the close season to set up. There are many reasons for this but the main focus is to speed the progress and development of these players up and expose them to game situations and challenges that they simply do not get from U23 football and its games programme.
"It is now an important part of the players development to make them ready for first team football. They will have gained more from these first four or five months of senior football than they would get from one or two years in the U23 system. Ultimately what we are doing is building their CV of experience to enhance their progress into our first team or maybe get a second higher tier loan in league football.
"The player market is now saturated with hundreds of free agents with league experience and so our players are competing with them for a long term career in professional football. That's why it is important we start this process earlier with our first year professionals.
"The positioning of these players has also allowed us to strengthen our relationships with local Cymru Premier clubs and the FAW, who have supported us with this strategy also. All loan players have been excellent in their attitude and the way they have embraced their new environments. Every loan player has been allocated a mentor from within the Academy staff to aid with their development and it is clear to see the growth and maturity in every individual as a result of their loan period."
Images: Hereford FC