Match Preview | Aberystwyth Town Ladies vs. Cardiff City FC Women
Match Previews
25th February
Cardiff City FC Women travel to Aberystwyth Town's Park Avenue on Sunday afternoon (27/02), 2pm KO.
The Bluebirds will be looking to book a place in the final of the Adran Trophy, with silverware targeted this season.
City will head into the contest full of confidence, after last week's remarkable performance against league-leaders Swansea City.
Amy Williams' fine finish from a tight angle, along with Zoe Atkins' close range strike and Catherine Walsh's goal put Iain Darbyshire's side 3-0 up at the break. Despite a resurgence from the Swans in the second period, City continued a brilliant showing to secure a 3-2 victory, ending the visitors' three-year unbeaten run.
Opponents Aberystwyth Town have been much improved so far this campaign and will provide a stern test, after they secured a place in the semi-final with Briton Ferry Llansawel and Abergavenny.
Despite finishing last season in the relegation zone, the Seasiders have been hugely competitive this year, marking their progress with a place in the top four at the end of Phase One.
In the fixtures between the two sides this campaign, the Bluebirds have recorded hard-fought 2-0 and 2-1 victories, along with a 4-0 win at Cardiff International Sports Campus in Phase One.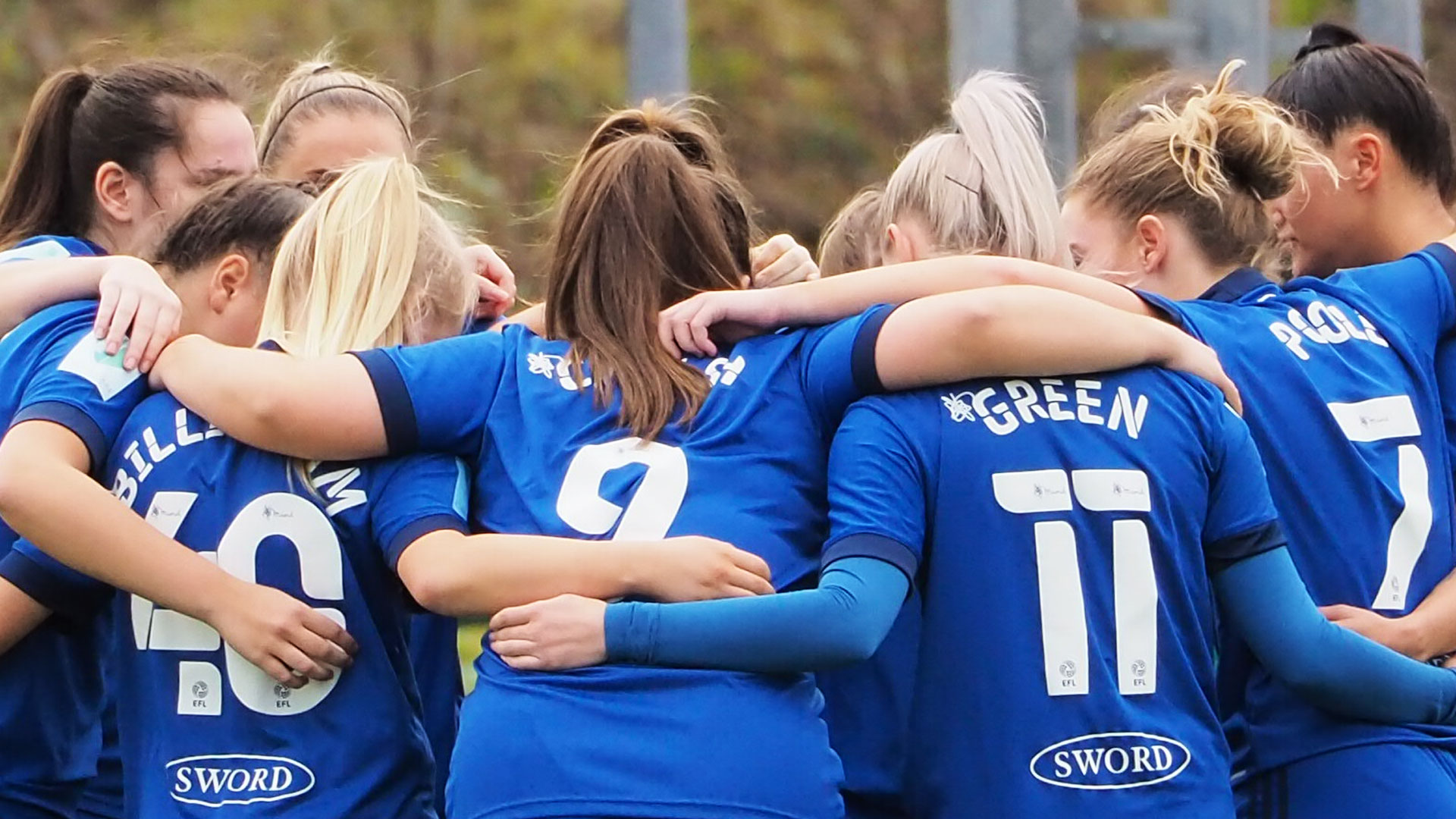 "We've worked very hard to get to the position that we're in," head coach Darbyshire began. "We've had some difficult games against Aberystwyth this year and we know they're a great side who are improving every week and are gaining confidence. They deserve to be where they are, we know it's going to be a challenge, but it's one that we're up for and we couldn't go into the game in better form.
"It's a really exciting time for us as a club. It's great to win a South Wales derby, everyone's been over the moon and the media reaction has been unbelievable. It shows that we're doing things right and that people appreciate all the hard work that we're putting in and long may it continue."
After a fantastic performance against Swansea City Ladies last time out, midfielder Walsh added: "I think after the weekend, there is belief that we can go on and beat anyone when we work hard and as a team, but we have to remember that is it a semi-final and it's a massive game. In order for us to get in to a final, we have to be at our best."
Catherine this week celebrated getting her UEFA B Licence. On the prospect of adding silverware as a Club to end a positive campaign, Walsh concluded: "I think we have talked a lot this year about how much we have developed, improved and what we are working towards, but if we don't get ourselves into a final and compete for silverware, to me it would seem like we have come up short this year.
"I think with the young group we have now and the 16s and 19s teams coming through and seeing the development of our team this year, it will push us on and make us more determined. We fell short last year in a final but I think it has given us the push we needed this year and since Christmas we have been excellent, so to get into a final will be amazing."