Match Preview | Cardiff City FC Women vs. Aberystwyth Town Ladies
Women
10th September
Cardiff City FC Women have their first home game of the Adran Premier 2021/22 season this coming weekend.
The Bluebirds host Aberystwyth Town Ladies on Sunday, September 12th, 2021 at Cardiff International Sports Campus - 2pm KO!
Supporters are welcome to attend and watch the game free of charge!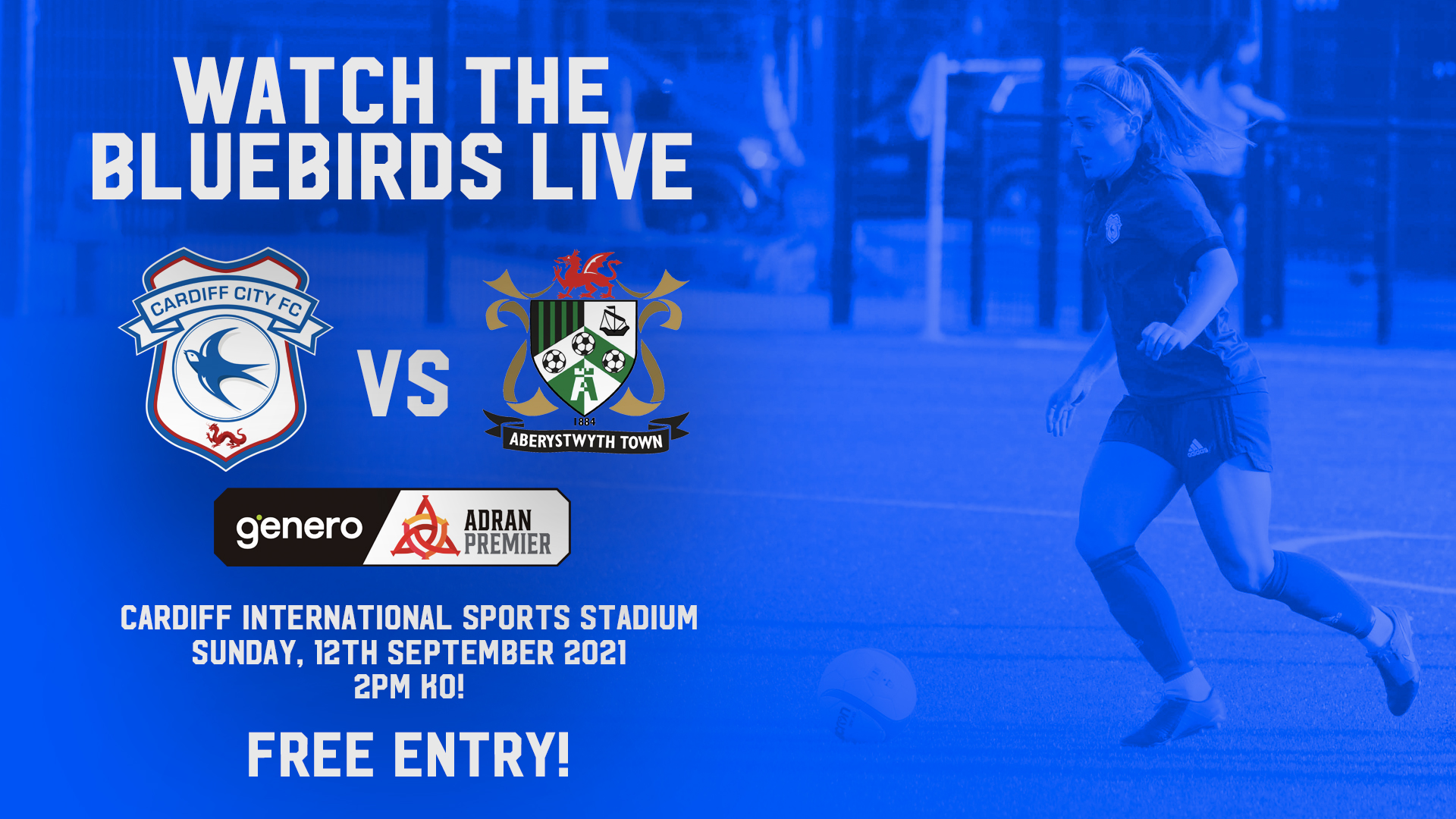 City started their league campaign with a 4-0 away victory at Port Talbot Town last Sunday, with goals from Phoebie Poole (2), Megan Saunders and Zoe Atkins sealing a convincing win.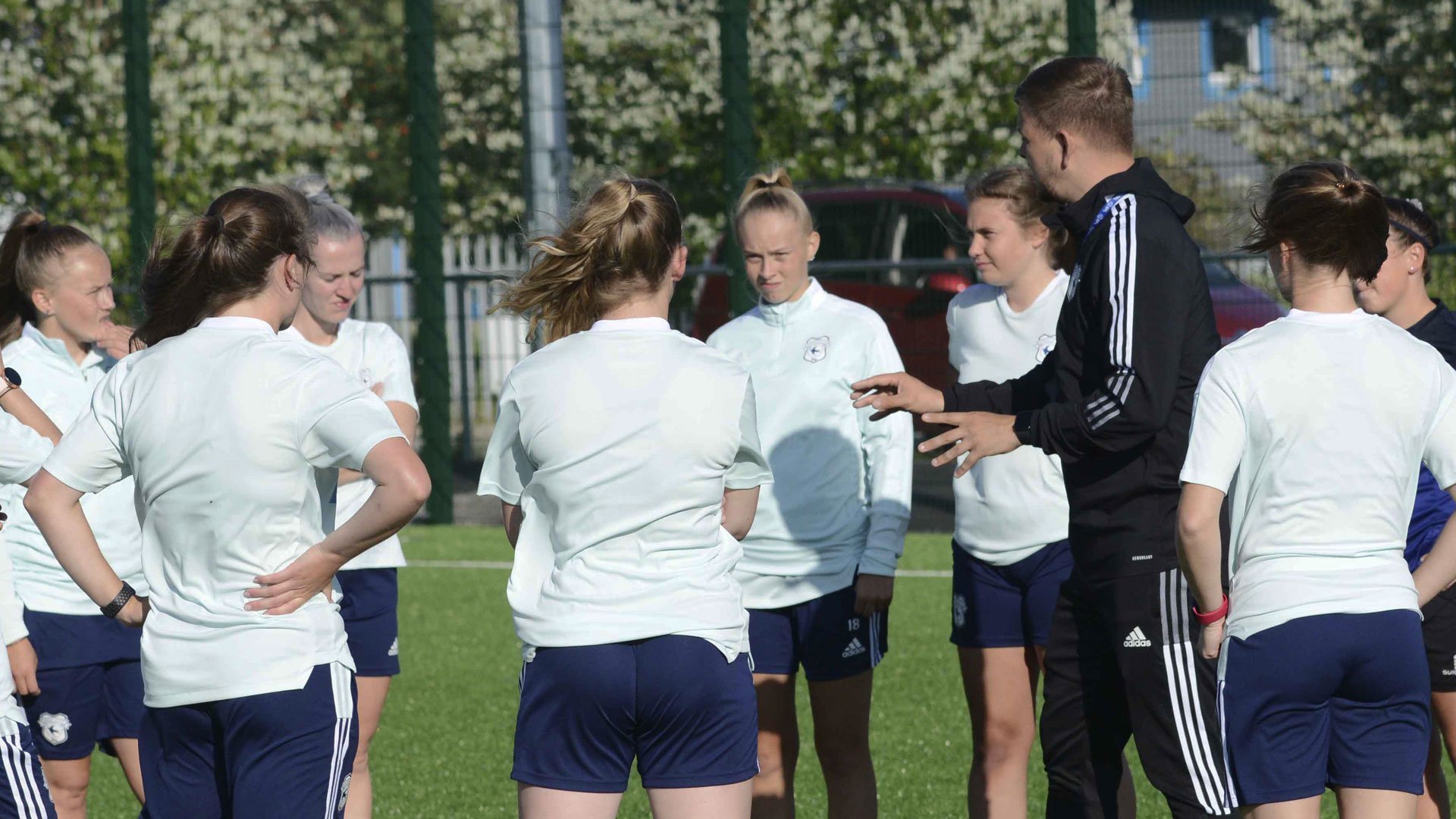 HIGHLIGHTS | PORT TALBOT TOWN LADIES 0-4 CARDIFF CITY FC WOMEN
We caught up with head coach Iain Darbyshire & midfielder Seren Watkins ahead of this weekend's match.
"Aberystwyth are always difficult to play against," Iain began. "They've got a new coaching team in now that are very experienced. We expect it to be tough and challenging. It is always good to start off with a win. They'll be visiting us confident and positive. I know they've implemented new things during the summer and they've had a good result to show that already.
"But we also began impressively. If we can continue what we're doing, and take what we learned from the first game then we'll do well. We're aiming for the three points, but we know it'll be a battle."
17-year-old midfielder Watkins made her opening competitive appearance for City in the victory over Port Talbot Town. She added: "I loved playing last weekend. It was great to have my first proper outing in a Bluebirds shirt. It was an awesome feeling.
"We knew it would be a physical game against Port Talbot, but I thought we did more than enough to earn the three points.
"I'm feeling very at home at the Club. It's such a good environment in and out of training with the players and the staff. I'm grateful to be given this opportunity to play for Cardiff City."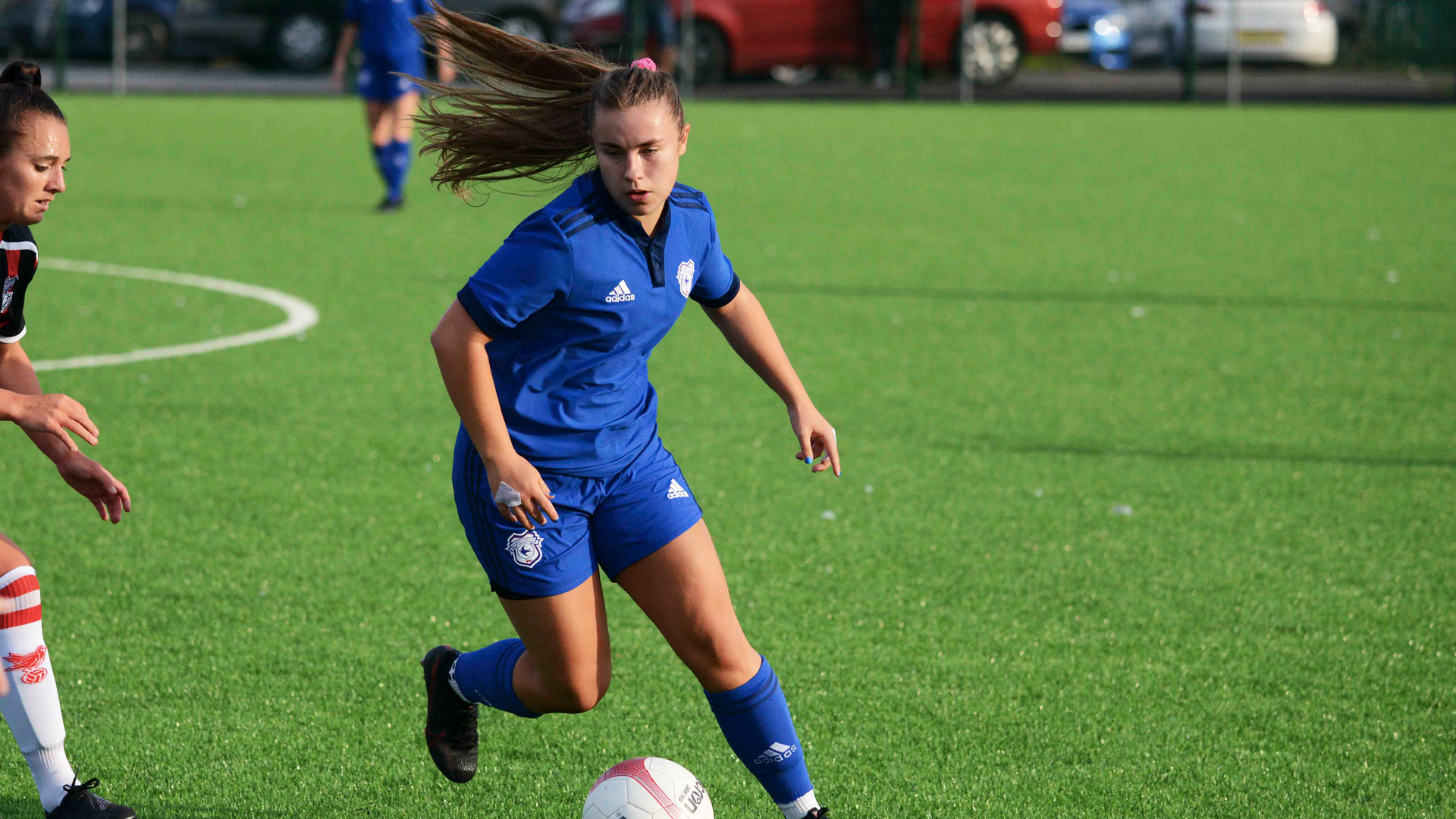 "We're very nearly a full squad now," Iain continued, giving a squad update before the clash with the Seasiders. "We've got a couple of players back, who weren't available last week. It is full steam ahead.
"Everyone is champing at the bit, waiting for Sunday to come around now. Training has been really good this week and we're excited for the weekend.
"We know that different players will suit different matches this season. We needed more options. It's something we've thought about a lot over the past twelve months. We've got new additions and it brings plenty of new options.
"It's a squad we feel can be up there, and challenge. You have to have a deep squad to be able to compete throughout the season. Especially if you're looking at silverware."
Seren concluded: "We're looking forward to it. I suspect Aber will be up for this one, especially after their win last weekend. We've prepared well in training and in our analysis sessions and we know how we want to play.
"We're really focussing on ourselves and looking at what we need to improve on as a team. We're all ready and looking forward to the entire season."
U19 | CITY CLINICALLY OPEN THE SEASON
City's U19 squad began their Adran U19 South campaign on Friday night, defeating Caldicot Town Ladies, 17-0.
Eliza Collie (7), Michaela Major (5), Mikayla Cook (3), Charley Hocking & Sophie Regan hit the back of the net for City.
Cardiff City: Forkings (Hawkins 46'), Fenton, Watts, Morgan, Harris (Hocking 46'), Regan, Major, Cook, Bowen-Quirk, Jones (Waite 28'), Collie.
Subs Not Used: Harding, Williams.
Great start, Bluebirds!