Match Preview | Cardiff City FC Women vs. Barry Town United Ladies
Women
26th November
Cardiff City FC Women welcome Barry Town United to Cardiff International Sports Campus on Sunday (28/11) afternoon, 2pm KO.
This game is free for anyone to attend. Alternatively, you can stream the game online for free via Cardiff City TV!
The Bluebirds will be looking to get back to winning ways following last week's narrow 1-0 defeat to league-leaders Swansea City, despite a spirited performance.
After the previous defeat, City reacted admirably by winning seven consecutive games, a response they will seek to replicate.
Opponents Barry Town United head into the fixture on the back of three league defeats to Pontypridd Town, Swansea and Port Talbot respectively.
In the clash at Jenner Park earlier this season, the Bluebirds secured a hard-fought 2-0 victory, as second-half goals from Zoe Atkins and Catherine Walsh secured all three points. Walsh is in fine-form for City, netting back-to-back hat-tricks in Leckwith and will be looking to repeat the feat this weekend.
"We're expecting a difficult challenge. We played them away and they caused us problems, especially on the counter-attack," head coach Iain Darbyshire began. "They've got some really exciting young players. They've got a similar mould to us in developing young players through the youth system and produce for yourself. They're doing really well with it."
Commenting on the Swansea defeat, Darbyshire added: "It's never good to lose a game, especially to Swansea, but we understand that it's about getting to that level. I thought we competed very well for 90 minutes, proved that we can be on the same level as Swansea and deserved a point out of the game.
"We've got five games until Christmas, we're aiming to win all five. If we do so, we'll be in the next round of a cup and flying in the league, opening up a gap on our rivals, so that's the plan. We've got the confidence to be able to do it. Hopefully we can go on a run now."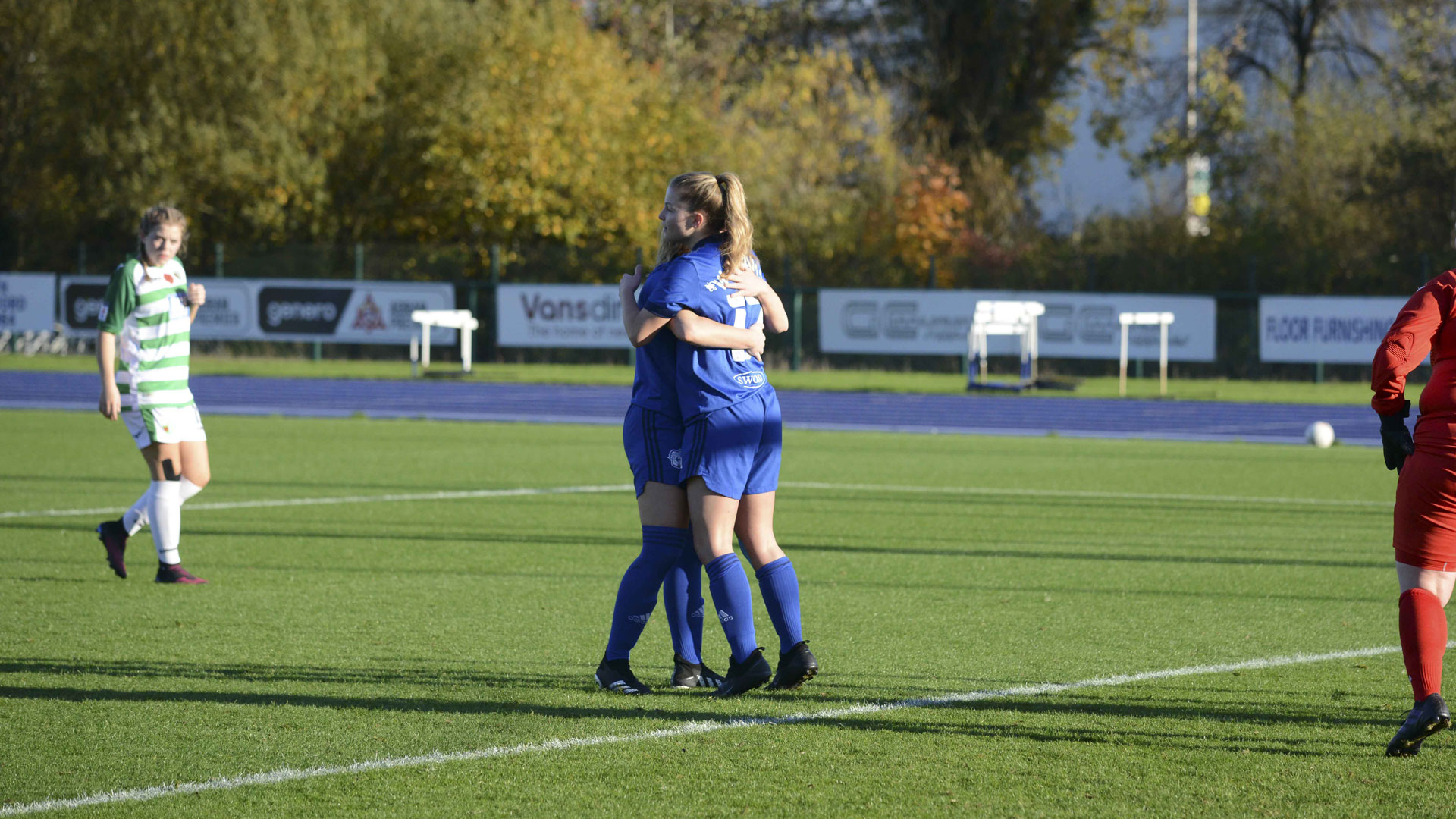 Amy Williams, a summer recruit from Abergavenny Women, added: "I'm expecting it to be a tough game, but we've been playing well recently. Hopefully, we can get the three points. Everyone's attitude in training this week has been really good.
"Even though we lost against Swansea, we battled the whole game and everyone gave 100%. We all support each other, so coming off that game, we've had a really good week in training, so we're going into the game against Barry really positive. We're going to give everything we've got and hopefully we can get the win."