Match Preview | Cardiff City FC Women vs. Caldicot Town Ladies
Women
1st October
Cardiff City FC Women begin their FAW Women's Cup campaign against Caldicot Town on Sunday afternoon - kick-off at 2pm.
The Bluebirds return to play at Cardiff International Sports Stadium against the Adran South side. Entrance is free for all who wish to attend this cup tie!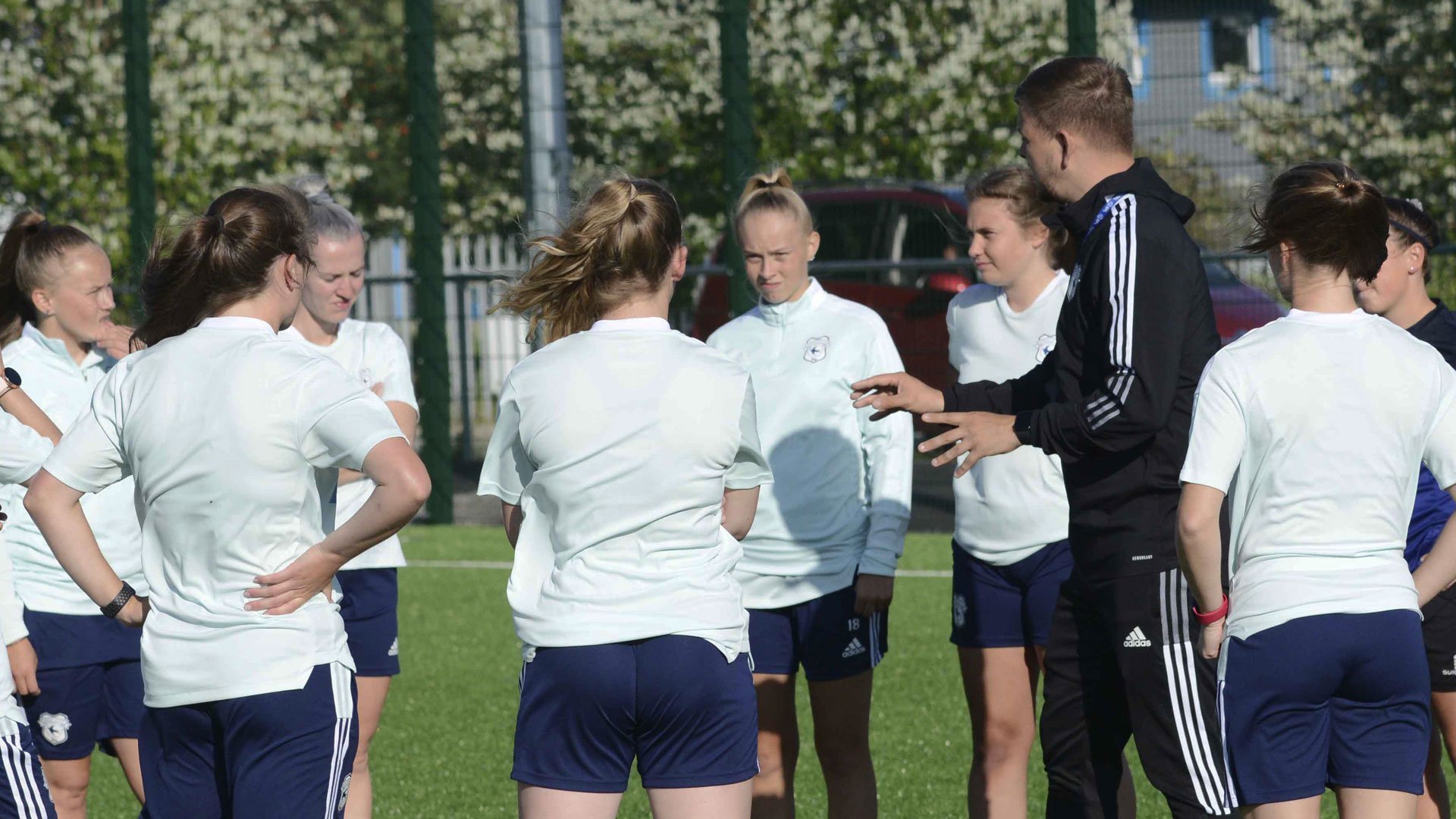 Speaking ahead of Sunday's match, Iain Darbyshire praised the efforts of the Bluebirds in training over the last week, with several U19 players making the step up to join their senior teammates.
"It's massively important that we hit the ground running," Iain began. "We want to try to win every tournament that we're a part of, and this is no different.
"We've got to take this fixture seriously. Our U19 side has played them a couple of times before so we know that they're a good outfit. We'll have to play well if we're looking for a place in the next round in the Cup.
"We'll want to bounce back after last week, but part of the beauty of football is that your next match is only a week away. You're disappointed on the Monday after the match, then back in training on Tuesday in good spirits and focussed on the Cup game, looking to get a couple more wins under our belt.
"It's a good opportunity for us to play a couple of players who haven't featured so much for us, and for giving some U19 players the experience.
"At the same time, we can't be naïve. We'll be playing senior players and we'll need to play good football to beat them.
"We've got a talented squad without any real weak spots in the side, and some of the players who will feature are no doubt going to look to stake a claim in the starting 11, seeking involvement in our next league game the week after. We'll treat this match as if we're up against any league opposition, the girls are ready for it."
Also speaking ahead of the fixture was Catherine Walsh, who anticipates a tough challenge from Sunday's visitors.
"Training has been good over the last week," began Walsh. "We've had a few knocks from the game last week, but the U19 players who've come in have done very well.
"The attitude has been great in training so we're looking forward to starting an important new cup campaign.
"I think that whoever we play it will always be a challenge, and we're expecting Caldicot to be at their best against us. As I said, we're all now looking forward to Sunday."