Match Preview | Cardiff City FC Women vs. Cardiff Met Women FC
Women
6th April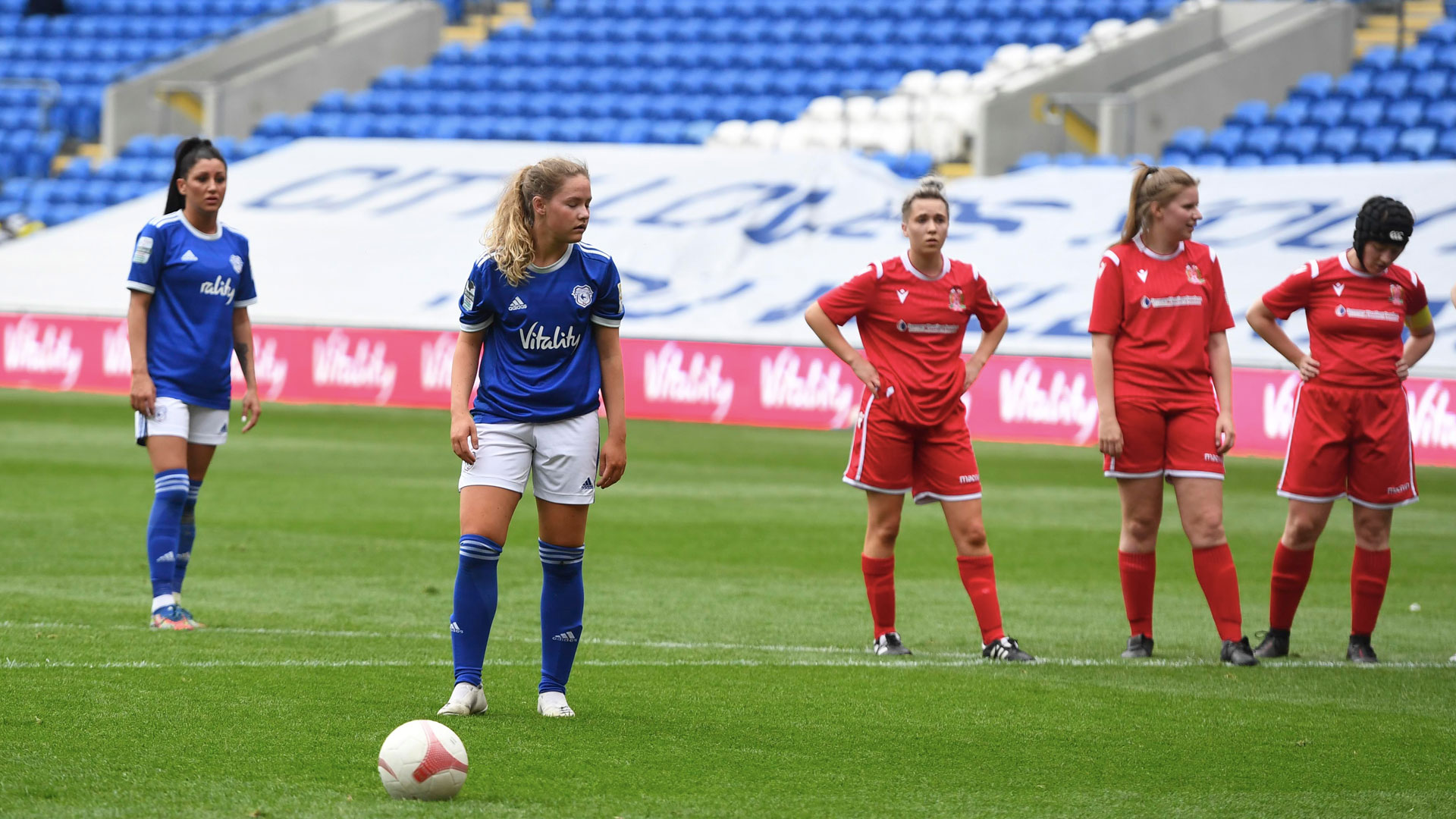 Cardiff City FC Women welcome Cardiff Metropolitan University to Cardiff City Stadium on Saturday afternoon, 5.30pm KO.
The fixture will mark the second time City have graced the field of the CCS in the last year, with a brilliant win over Briton Ferry Llansawel last season.
In a dominant 6-0 win on a fantastic day for the club, Phoebie Poole netted a fantastic hat-trick, with Zoe Atkins and Catherine Walsh also scoring braces.
The Archers head into the contest in fine form, having been victorious their last four fixtures in all competitions.
Having lifted the Adran Trophy last time out, Yzzy Taylor's side are still in the Adran Premier title-race, with the battle between them and Swansea City Ladies heating up.
"We were glad to have a weekend off," head coach Iain Darbyshire began. "It gave us a chance to have time to rest, time to recover and now we're chomping at the bit for Saturday. It's a chance to make a lifelong memory of playing at Cardiff City Stadium. That's something that a lot of our players haven't done yet, so we're delighted to be able to give them the opportunity to do that.
"We're very thankful to the club for giving us the opportunity and it's going to be a great day. Hopefully, we can get a good result and inspire a lot of people. We've had a lot of success in our youth teams this year. That's down to the hard work going on at the club. We want to keep inspiring people and make sure that those players are representing Cardiff City. If we can get some players from grassroots clubs down to watch our senior team, hopefully we can inspire them to play football. That's what we're aiming to do."
Playmaker Megan Saunders, who has netted five goals in all competitions for the Bluebirds this season, added: "We can't wait to get back to it after having a weekend off. Hopefully, we can put in a strong performance after losing out in the final two weeks ago in the last minute of the game. It's really exciting for me to play at Cardiff City Stadium, I've never played at a stadium that big before. It'll be a great experience and hopefully, we'll have a large amount of support behind us as well."