Match Preview | Swansea City Ladies vs. Cardiff City FC Women
Women
19th November
Cardiff City FC Women travel to face Swansea City on Sunday afternoon (21/11), as the Bluebirds continue their Adran Premier campaign at Llandarcy - 2pm KO!
The Bluebirds will travel across South Wales following a fantastic run of form across the past two months. Their most recent performance saw them secure their seventh consecutive victory, with a strong 4-0 win over The New Saints in the Adran Premier last weekend.
Amy Williams' fine finish opened the scoring, with a hat-trick from Catherine Walsh securing all three points on Sunday afternoon.
Meanwhile, Swansea City are at the top of the league table. They are undefeated in their current league campaign thus far.
Head coach Iain Darbyshire addressed cardiffcityfc.co.uk to share his thoughts on the forthcoming clash.
"We've had seven wins on the bounce and played some really good football," began Iain. "We've now come through a difficult period of injuries and managed to pick up three points in matches where we were missing quite a lot of players.
"It's pleasing to see the togetherness and quality that we have in the squad, and hope that we can take that through to Sunday, and hopefully get a positive result.
"All of the staff and players are loving their football at the moment. We feel like we're taking positive steps forward, which is the whole point of why the players go out there onto the pitch each week.
"Swansea City are of course a formidable opponent, and they will no doubt be difficult for us to face. We know it will be a tough challenge, both physically and mentally, but we couldn't go into it on a better run of form, so we're hopeful of a positive result.
"Playing away from home makes it even more of a challenge. Our players will need to give 100% against them, which is what we've been communicating in training this week."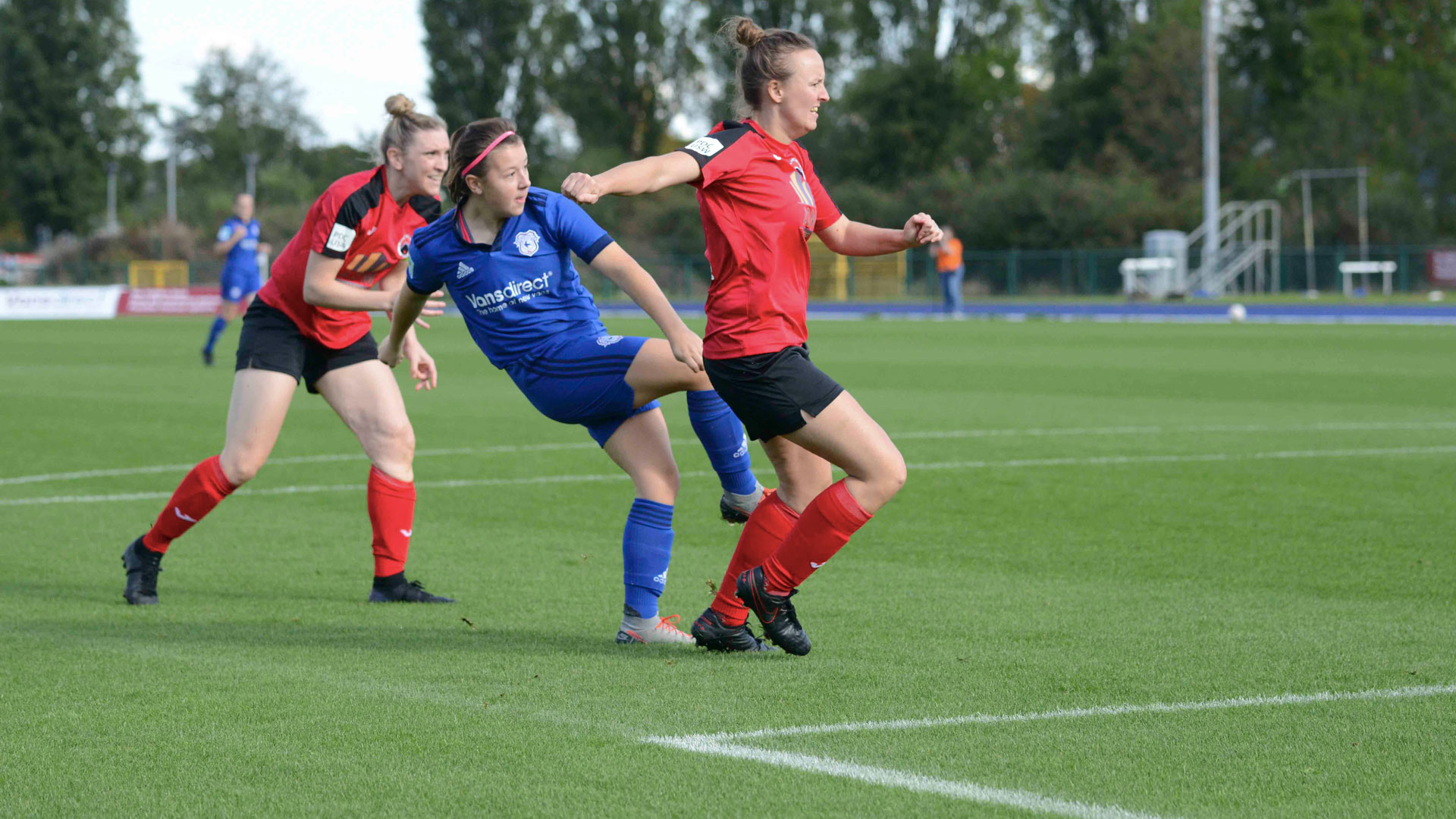 Megan Saunders, who has been a key player for City since joining in the summer, added: "We're on a good unbeaten run. All of the girls are up for the match on Sunday, it will be a massive game and a positive result could really have an impact on our season.
"Every point is important as we head towards the end of Phase One in this campaign, and we'll be looking to push ourselves as high up the table as we can.
"The girls since the start have made me feel really welcome at the Club. I really enjoy playing with them, and we're getting a stronger team bond as we progress throughout the season, with the results matching our performances.
"Playing for each other really makes a difference, and we'll continue to work for each other as we try to get the best out of ourselves on Sunday and beyond that."